It didn't take long this year for everyone to realize that the Oscar nominees were overwhelmingly white.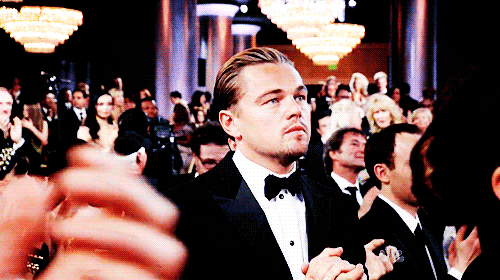 In fact, it's heated up to the point where everyone in Hollywood seems to be reacting to #OscarsSoWhite, Part 2.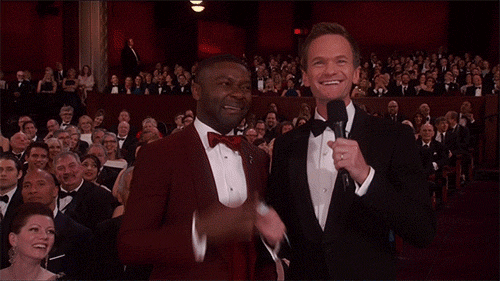 Here's who's spoken up so far.
Lupita Nyong'o took to her Instagram to express disappointment with this year's nominations and solidarity with those fighting for representation.
"I am disappointed by the lack of inclusion in this year's Academy Awards nominations. It has me thinking about unconscious prejudice and what merits prestige in our culture. The Awards should not dictate the terms of art in our modern society, but rather be a diverse reflection of the best of what our art has to offer today. I stand with my peers who are calling for change in expanding the stories that are told and recognition of the people who tell them."
George Clooney's comments were published as a short op-ed in Variety.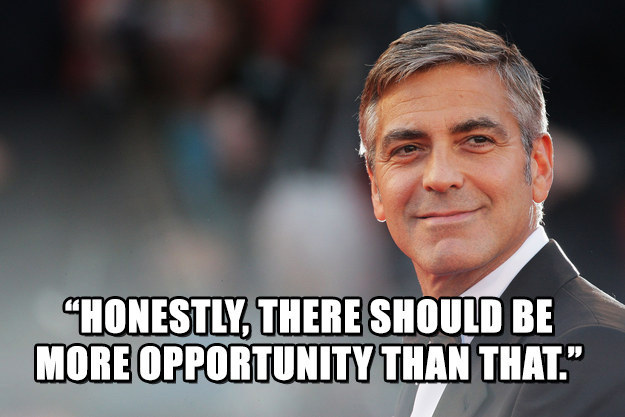 Jada Pinkett-Smith posed a number of questions in a Facebook video addressing her plans to neither attend nor watch the Oscars.
Snoop Dogg posted an Instagram video cussing out the whole situation.
Spike Lee posted an essay on Instagram announcing his plans to skip the Oscars due to the lack of diversity in the nominations. He also quoted Hamilton.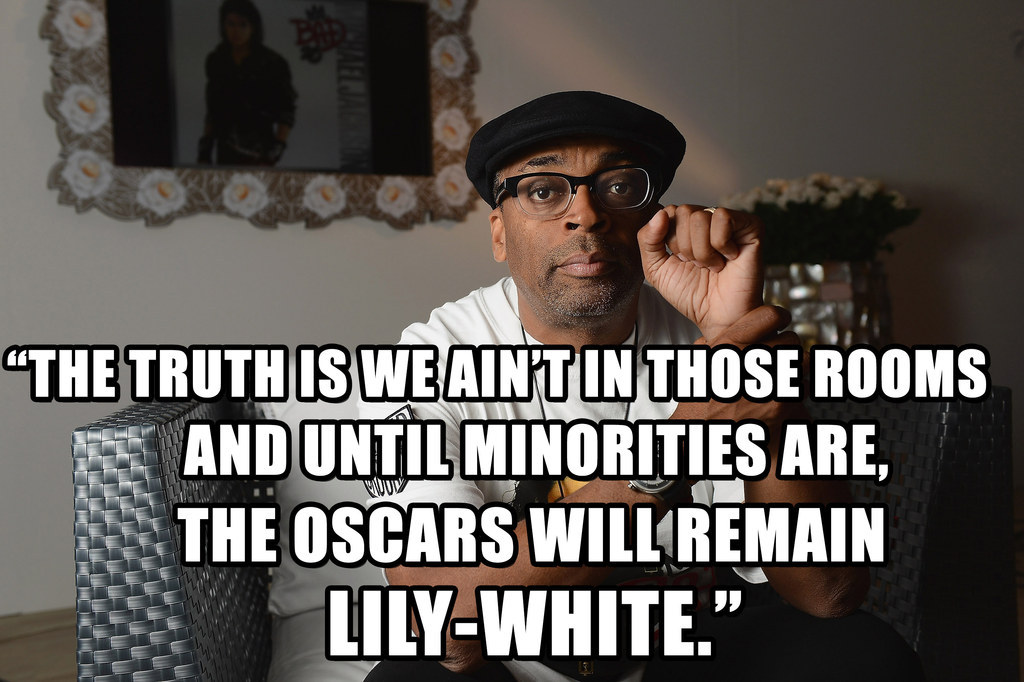 Don Cheadle tweeted a joke at Chris Rock.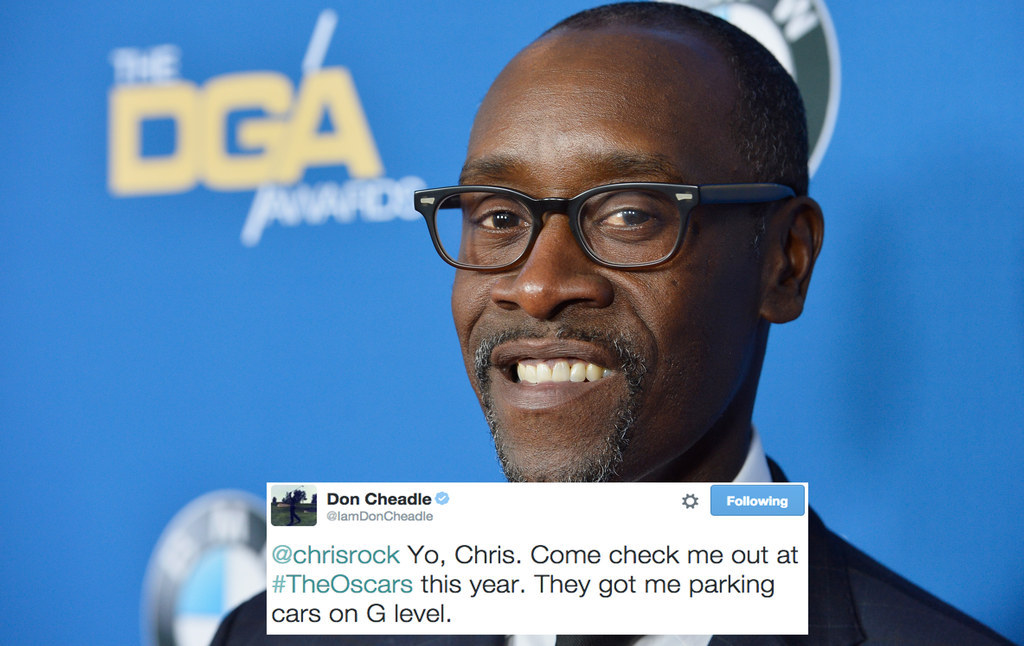 And then engaged in a lengthy Twitter argument with Adam Baldwin about the controversy.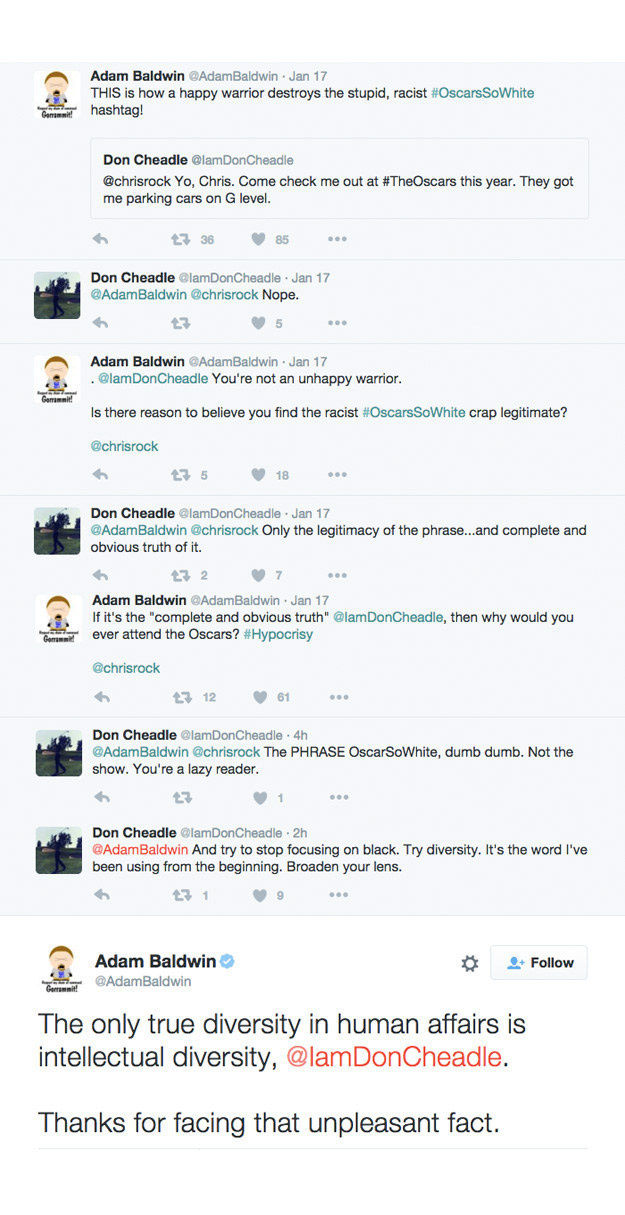 David Oyelowo tied last year's notable snubs in with this year's lost opportunities in a speech at the King Legacy Awards.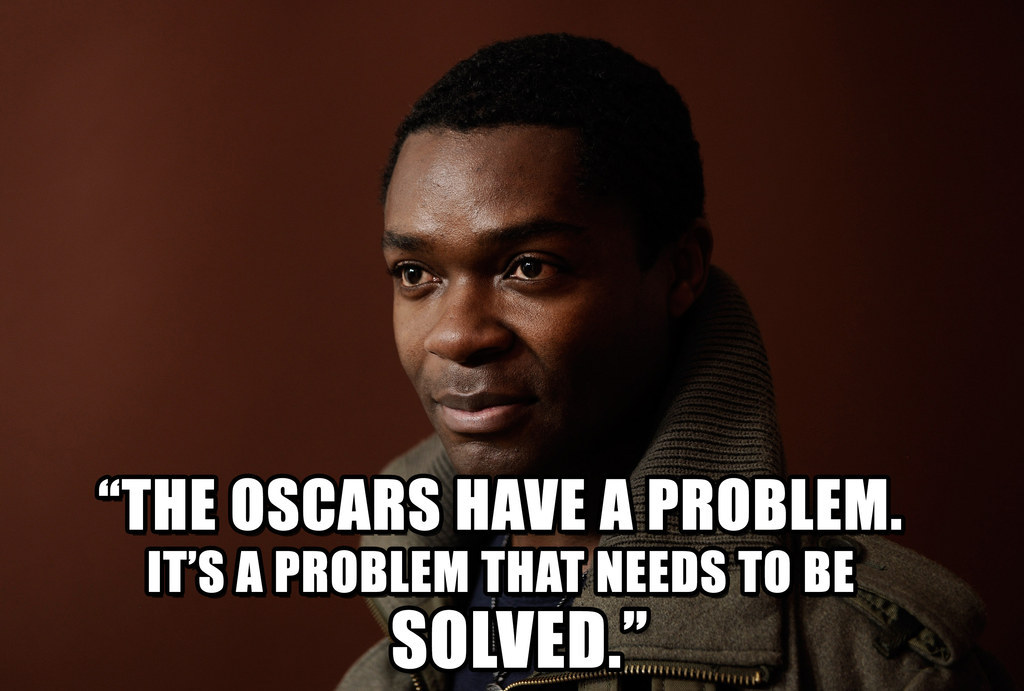 Jimmy Kimmel talked to "Academy of Motion Picture Arts and Sciences PR Director Stewart Bloom" (aka the dad from Even Stevens) about how to make the currently nominated films more diverse.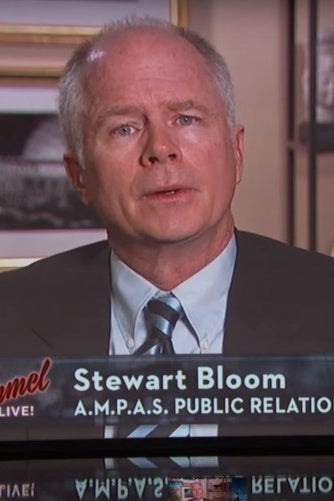 Oscars host Chris Rock tweeted a new promo for the show with the caption "The White BET Awards."
And there was also this statement from Academy President Cheryl Bone Isaacs herself.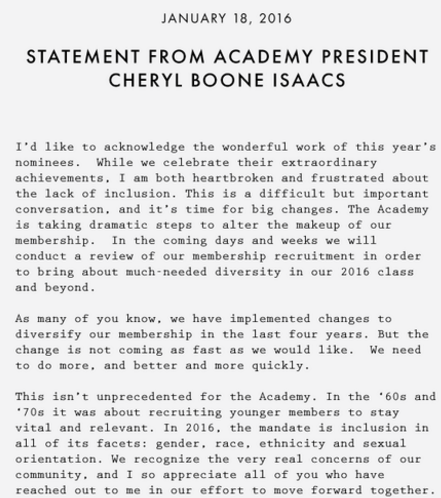 And we've still got a month to go before the awards show itself — we're just getting started.