The annual New York and San Diego Comic-Cons are often graced with the presence of the beloved Women Of Marvel panel, which gathers batches of the women who make things happen for the entertainment behemoth that is Marvel.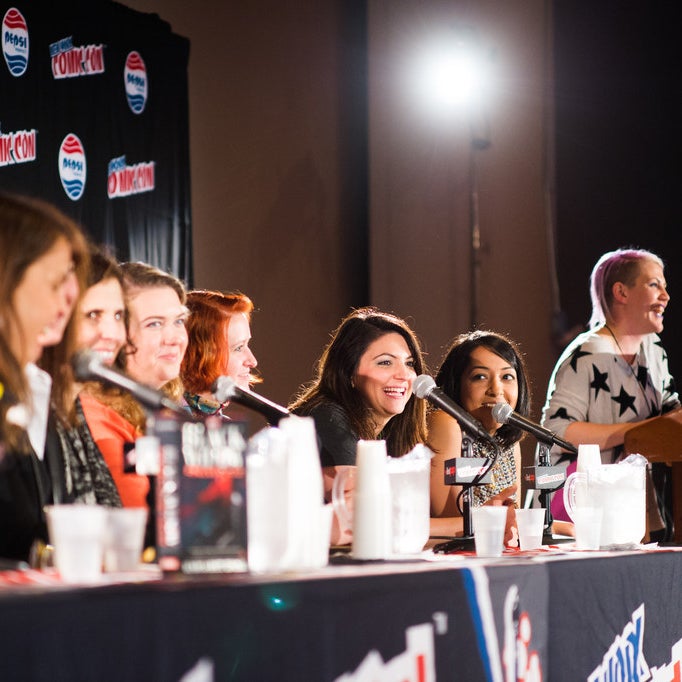 It's a chance for them to communicate directly with the people who consume their work every day, to announce new ventures — and to celebrate the milestones of that work.
For example: According to Sana Amanat (Director of Content and Character Development at Marvel Comics), five years ago Marvel had zero female-led titles in its comics roster. Today it has seventeen.
With more promised, and more scheduled — including Patsy Walker, AKA Hellcat, which will be the first female-led Marvel comic led by an all-female creative team.
🙏🙏🙏🙏🙏🙏🙏🙏🙏BLESS THIS.🙏🙏🙏🙏🙏🙏🙏🙏🙏