George Takei Issued A Challenge To Marvel Via Taylor Swift
People will show the hell up for powerful ladies.
Dude's got a point. "Bad Blood" is but one of hundreds of examples proving that people will show the fuck up to see women kick ass.
This is a video produced by a woman, completely centered around that woman and a whole cadre of other women who surround her.
And it was full to the brim with just as much spectacle as any Marvel property — or at least the music video equivalent.
It isn't perfect, and it's hardly radical thinking — but its existence in all its glory should be one of those reminders that Marvel execs keep in mind when plotting what's next.
Clearly they're on the right track: Taylor/Catastrophe took a man down with her legs in a way that felt like an homage to Natasha Romanoff/Black Widow.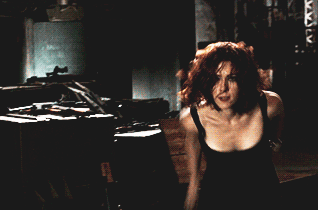 But Marvel's first female-led film property won't premiere until 2018 — after a full decade of dude-led properties.
And it'll be even longer before we get a woman of color headlining a Marvel movie.
You snooze you lose in the Hollywood game.