Right at the tail end of this year's Oscar's ceremony, something truly unexpected happened: La La Land was handed the award for Best Picture...when the award was really won by Moonlight.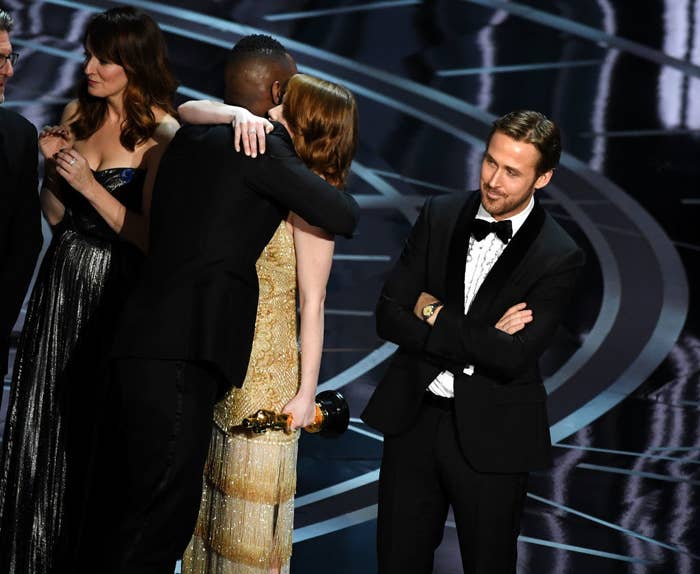 As Warren Beatty and Faye Dunaway were presenting the final award for the night, Beatty hesitated before announcing the winner. He showed the envelope to Dunaway, who then blurted out, "La La Land."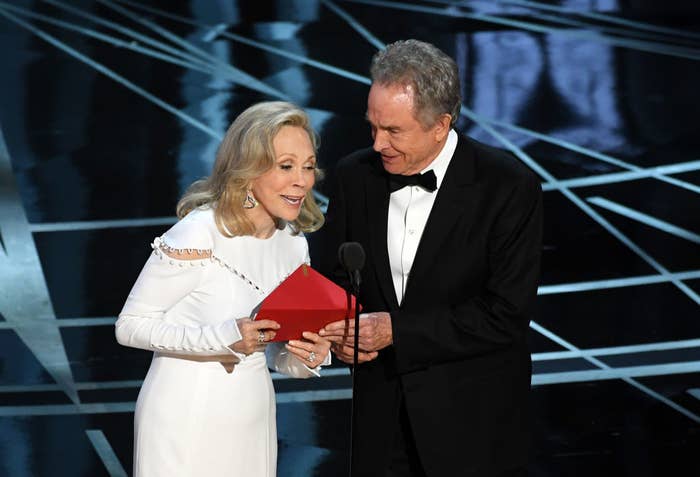 And so the producers took the stage, and did their thing — BUT HOLD UP.
In an unprecedented moment after starting his speech, La La Land producer Jordan Horowitz proclaimed that there'd been a mistake — that Moonlight actually won Best Picture, not La La Land.
"This is not a joke, Moonlight has won Best Picture," Horowitz said, holding up the card proving Moonlight was the winner.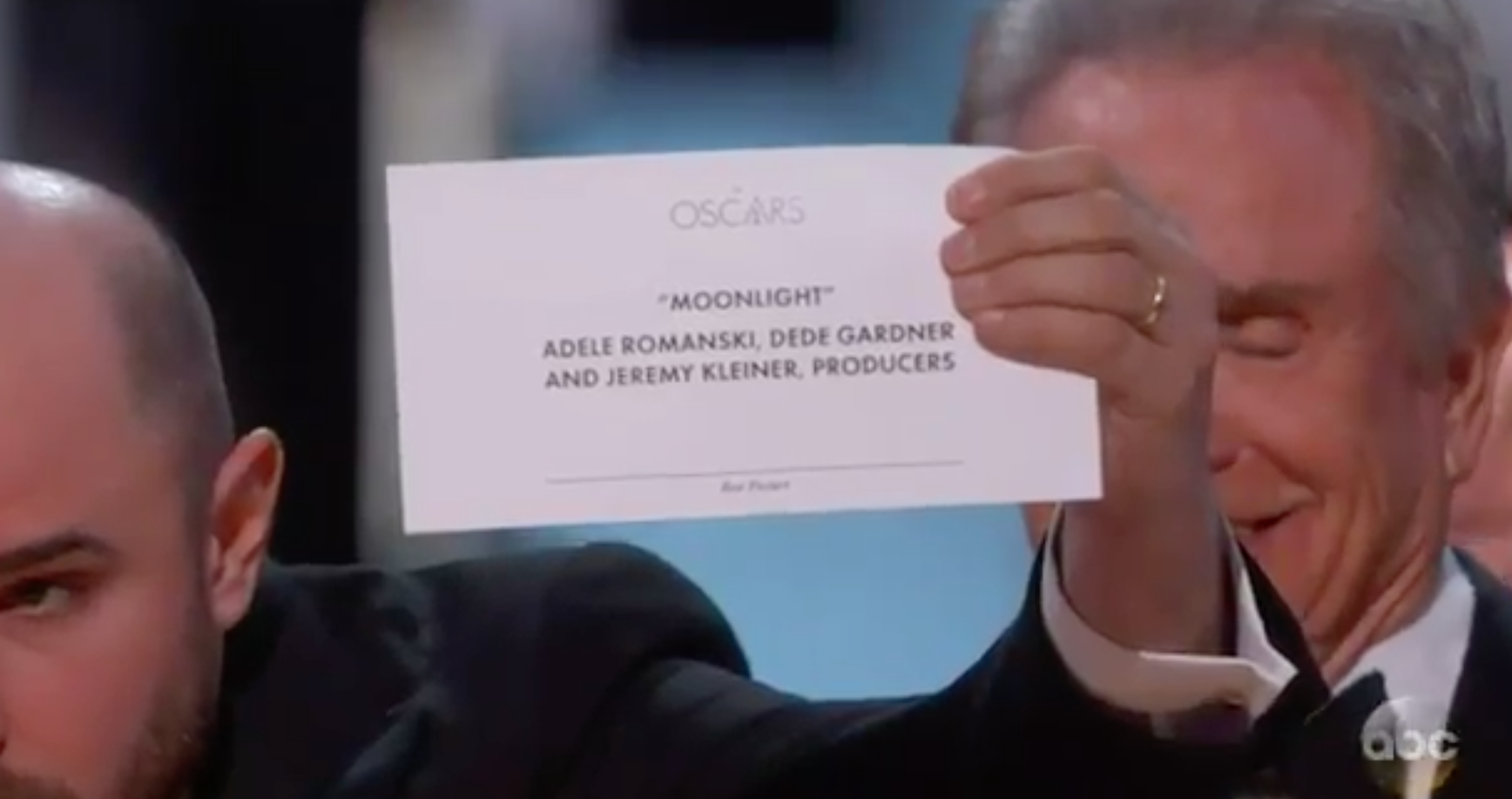 And so the most awkward dance in Oscars history took place, as both the Moonlight and La La Land teams grappled with what had just happened — and proceeded to switch places.
Everyone was, understandably, thoroughly shocked.
Beatty was also brought back onstage, to explain what in the FLYING FUCK had just happened.
And if you listen to video of the moment, you can hear what sounds like Beatty telling Dunaway that the envelope said "Emma Stone." 😳
Obviously, there's still a lot that we don't know. But what we do have is this: Emma Stone said that she'd been holding on to her winner's envelope the whole night after her win, and there are two copies of each envelope — one for each side of the stage.
PricewaterhouseCoopers, the accounting firm responsible for tallying the votes, released the following statement:
"We sincerely apologize to Moonlight, La La Land, Warren Beatty, Faye Dunaway, and Oscar viewers for the error that was made during the award announcement for Best Picture. The presenters had mistakenly been given the wrong category envelope and when discovered, was immediately corrected. We are currently investigating how this could have happened, and deeply regret that this occurred.
"We appreciate the grace with which the nominees, the Academy, ABC, and Jimmy Kimmel handled the situation."
Regardless of how it happened, Moonlight walked away the winner in what truly can be called the shock of the night.
But honestly, we are all still so thoroughly shook — and will definitely be talking about this one for years to come.