Last year J.K. Simmons took home the Best Supporting Actor Oscar for Whiplash.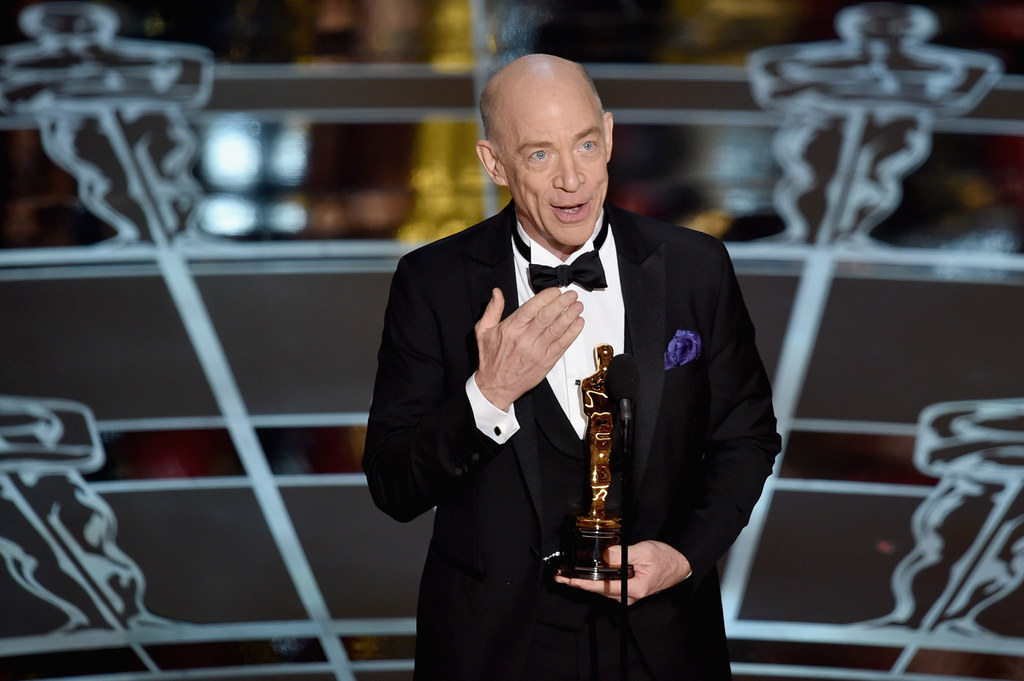 This year he's on The Tonight Show talking with Jimmy Fallon about Kung Fu Panda 3 and that moment during last year's Oscars when he might have kind-of sort-of headbutted Lupita Nyong'o.
This of course brings up a lot of emotions – first of all, HOW DARE HE??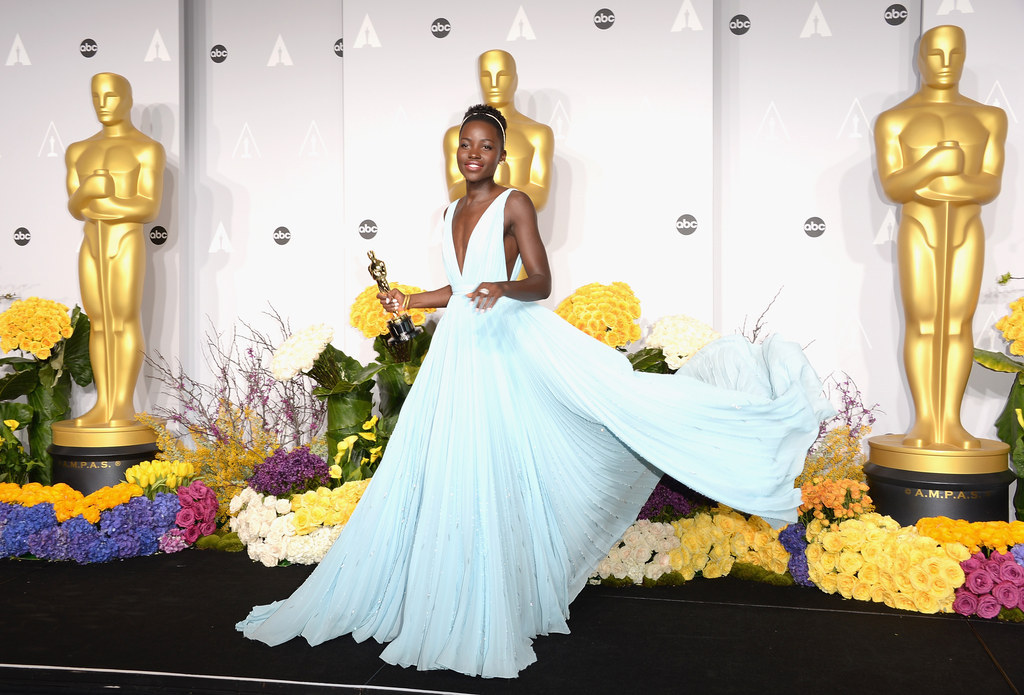 Second of all: WHY AND HOW?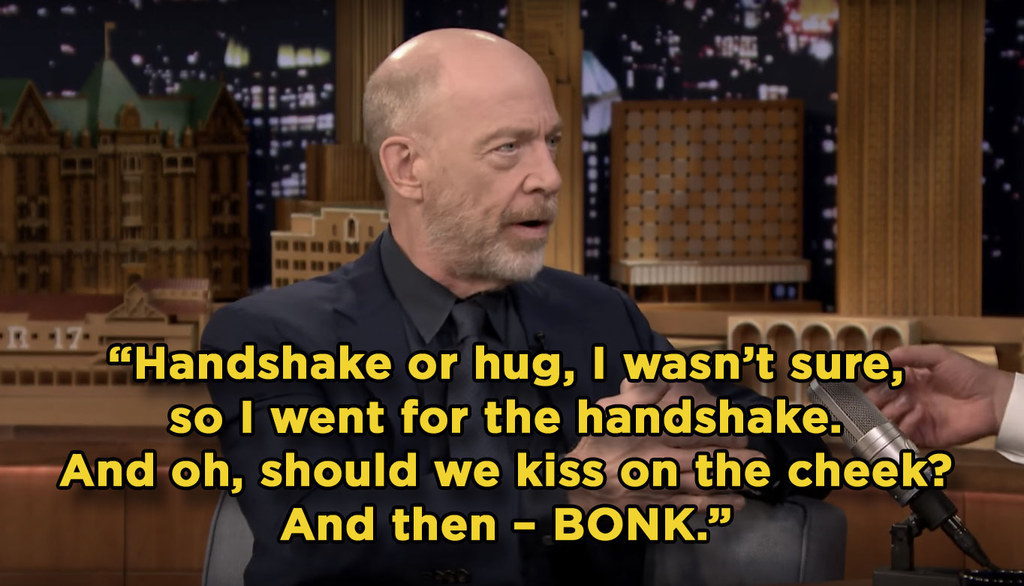 It's obviously a very nerve-wracking, overwhelming moment for any actor.
There's that moment where you greet a fellow Oscar-winner and revel in your shared glory.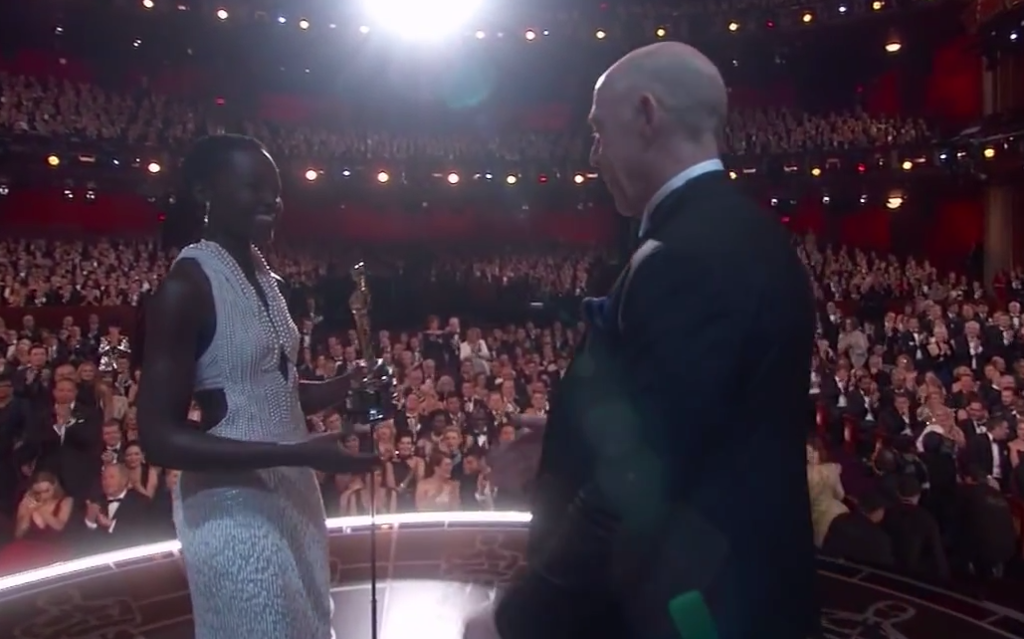 You lean in for your congratulations.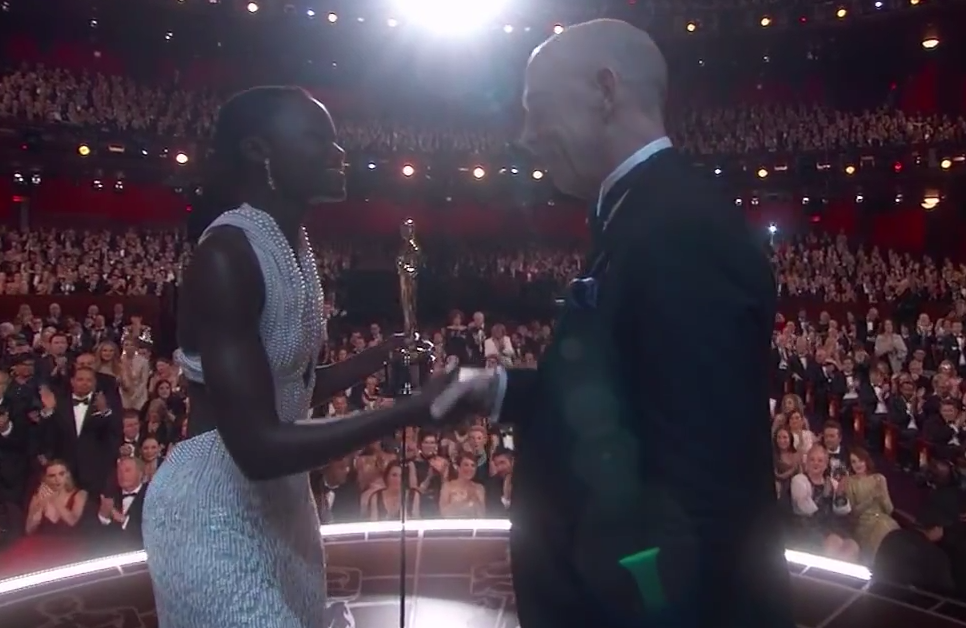 ...And then you butt them in head??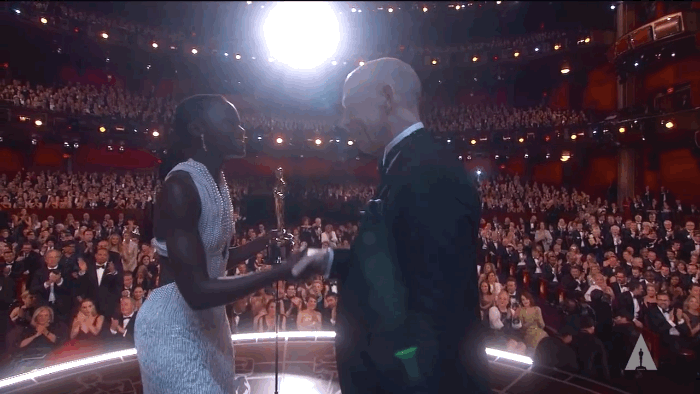 Kind of I guess??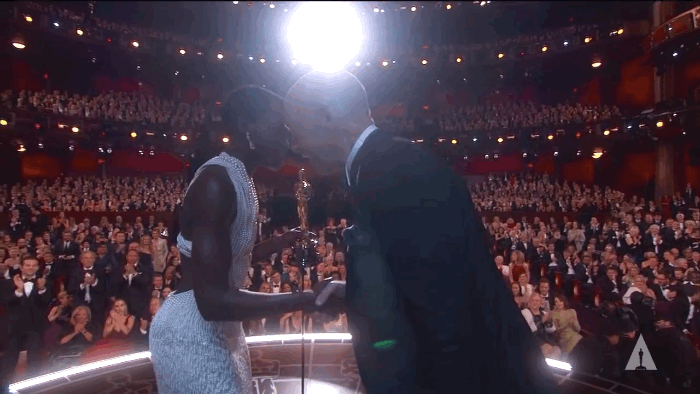 Hmmph. As long as Lupita was unharmed, I suppose we can forgive him.