This is Jane Fonda. She's a legendary, Academy Award-winning actor who you might know from Grace and Frankie, Barbarella, and a lot more. She's also a legendary activist.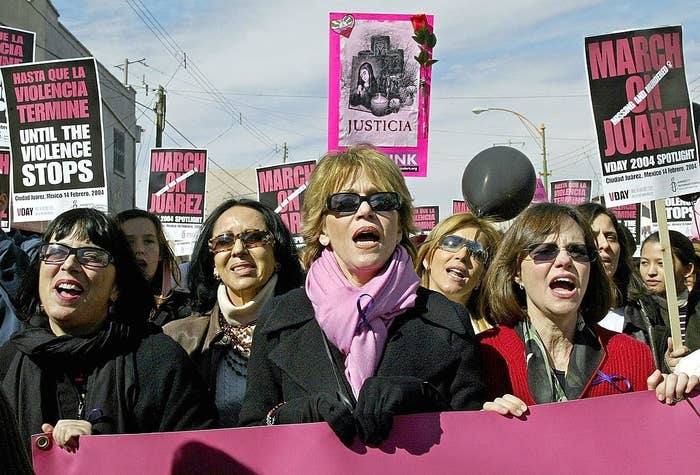 Though she's still leading protests to this day, Fonda's especially known for her work throughout the '60s and '70s. She spoke out about issues ranging from the Vietnam War to the civil rights movement, as well as women's rights.
And as a token of the era, the mugshot from her 1970 arrest has become iconic. The photo is so incredibly well-known that you can even wear it.
Witness Lily Tomlin, Fonda's friend, co-star, and fellow activist, rocking her mugshot clutch at a Netflix event in 2015.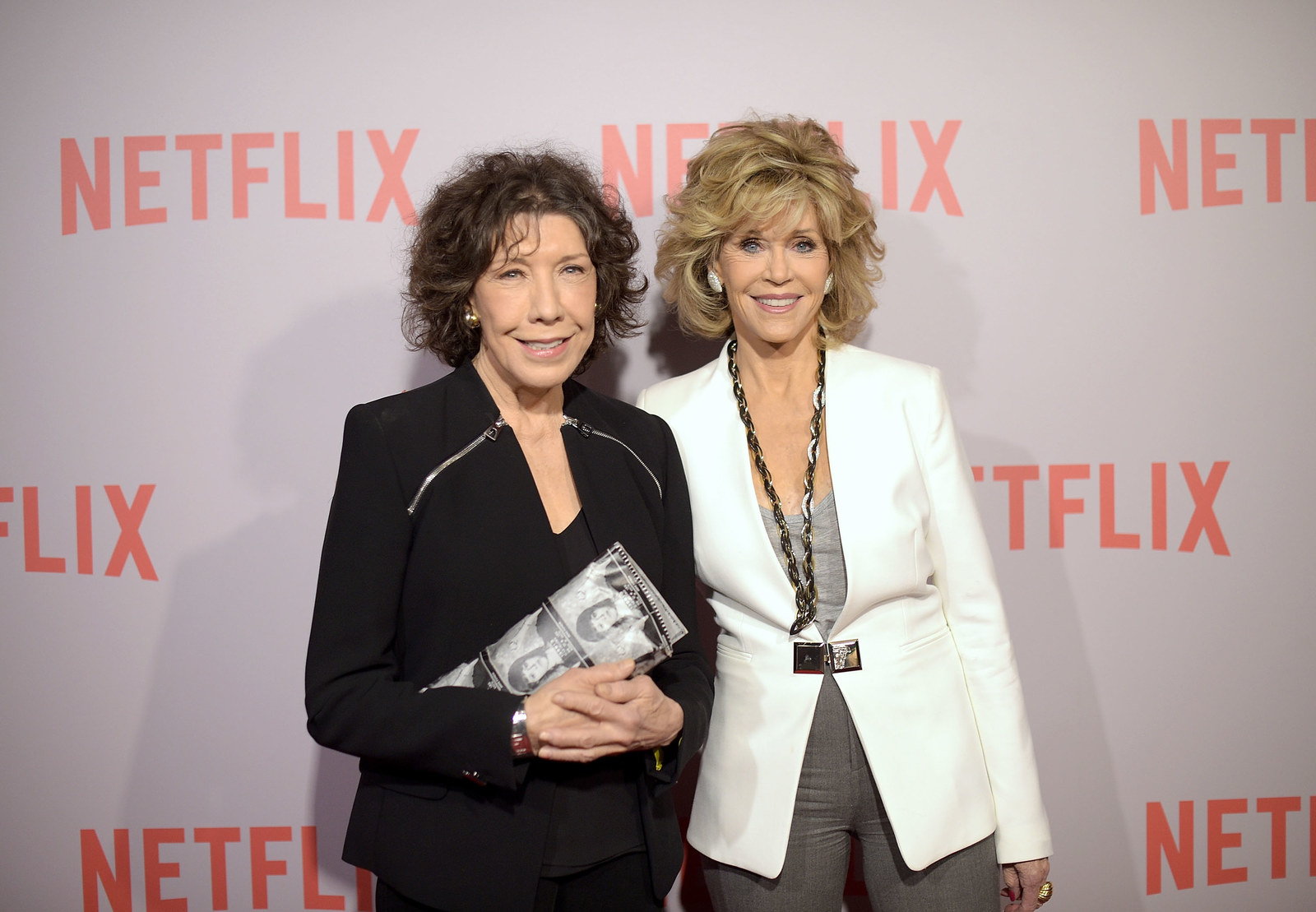 LOOK AT IT.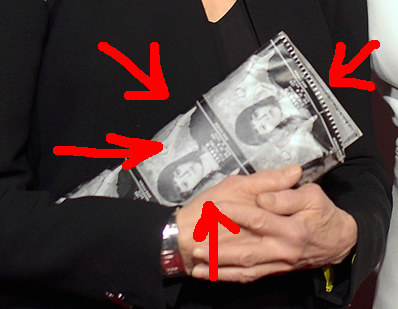 Fonda even sells the merch herself. You want that clutch? It's for sale on her website! Want a T-shirt with the mugshot on it? It's there, too! A mug or a tote bag? You bet!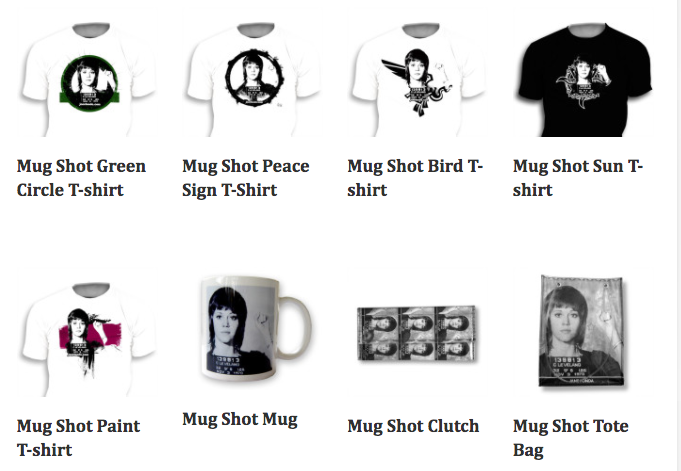 Selling merch with your own mugshot on it? That's swag. ✨