2.
Walt Whitman edited a printed copy of "O Captain! My Captain!" for rhythm: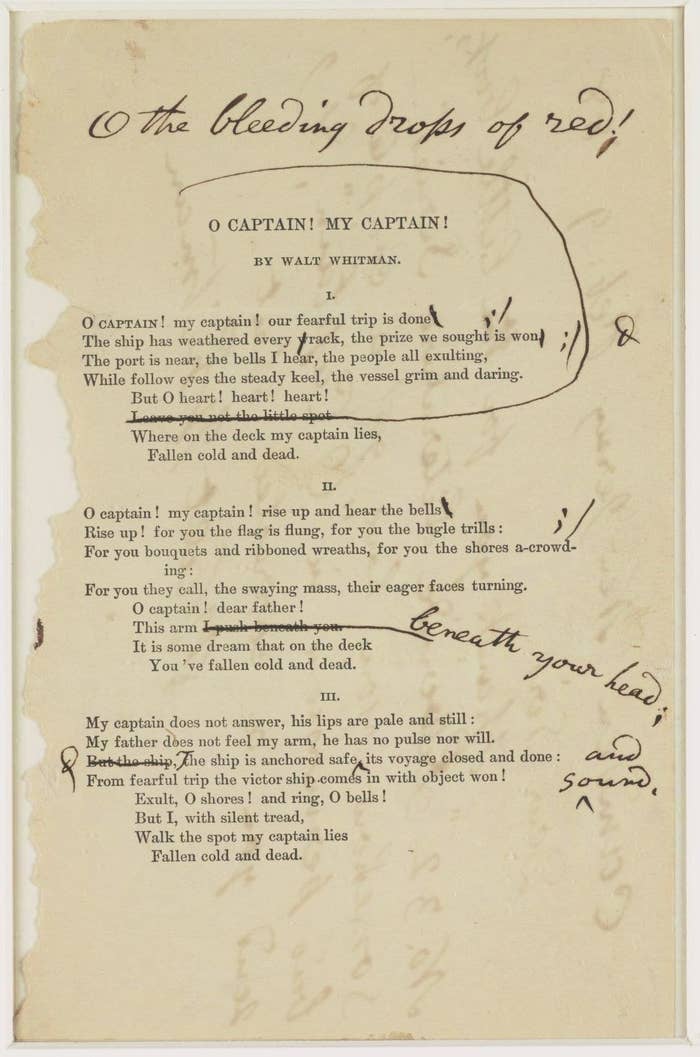 3.
Sir Arthur Conan Doyle's manuscript of "The Adventures of Devil's Foot":
4.
A chaotic page from Charles Dickens' notes for Curious Dance Round a Curious Tree: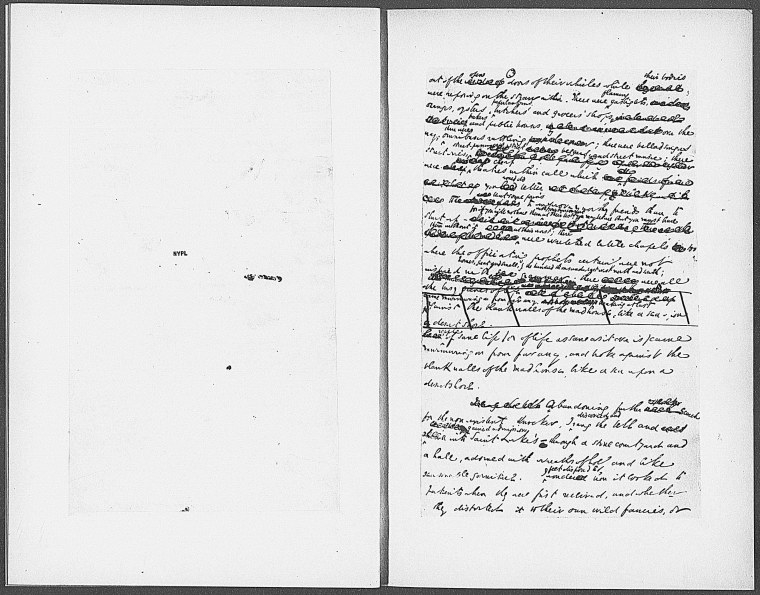 5.
Lord Alfred Tennyson jotted down a verse from "Enoch Arden" on a piece of scrap paper: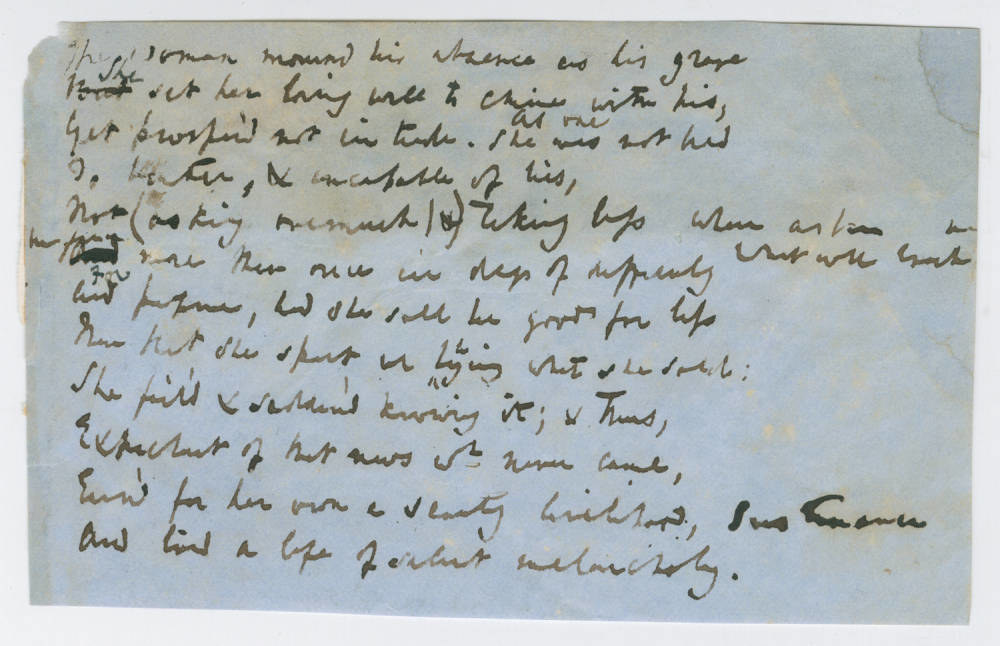 6.
Charlotte Perks Gillman's edits of a typed poem, and an important note:
7.
Henry David Thoreau corrected drafts in pencil:
8.
Christina Georgina Rossetti crammed as many poems as she could onto one page:
9.
A proof of Henry James A Light Man: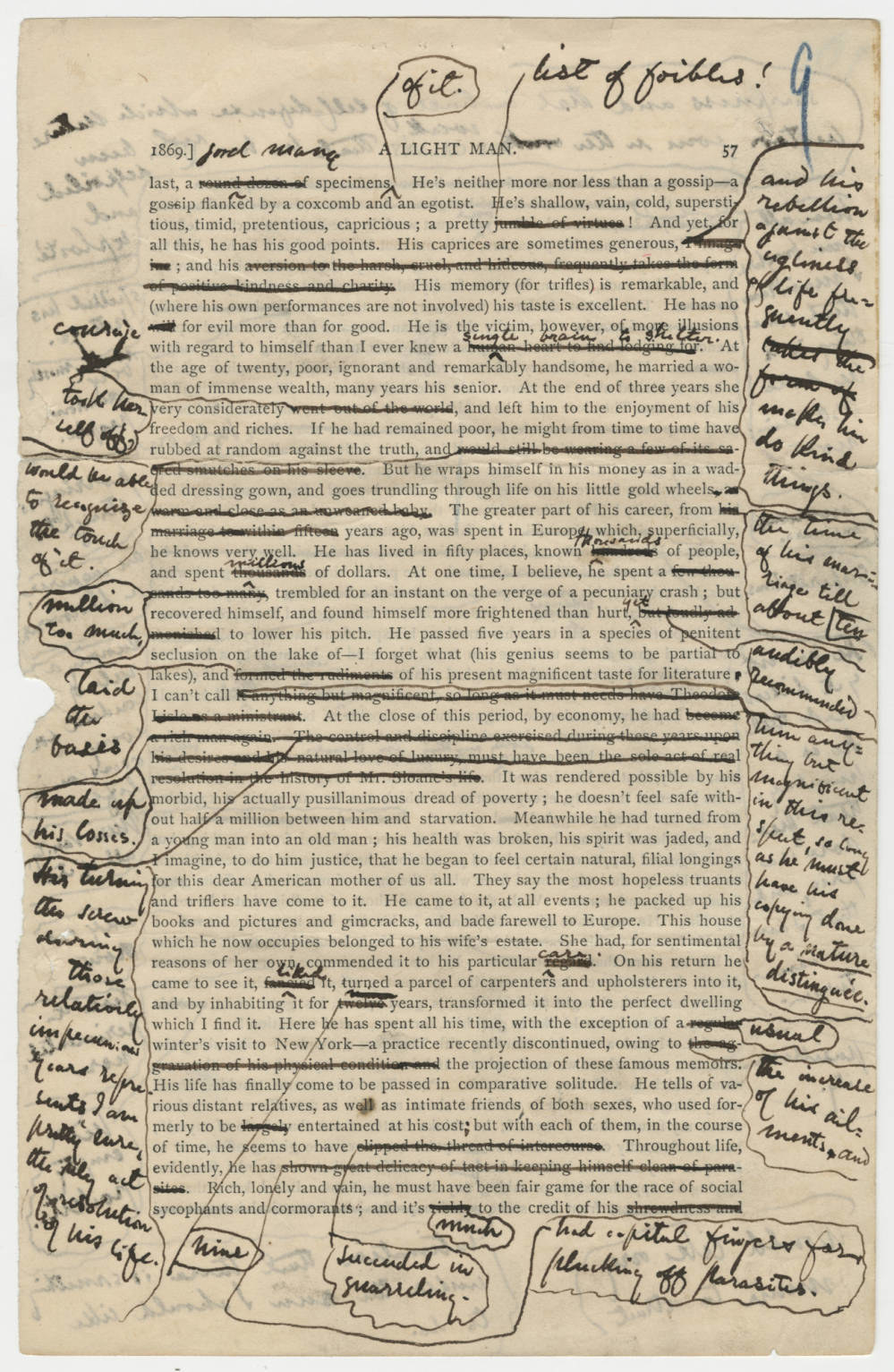 10.
John Keats worked on a verse from "Isabella, or, The Pot of Basil" on this teeny tiny slip of paper — and he wasn't even done:
11.
Joseph Conrad's confused preface to Victory (Because you have to let the people know what you mean!):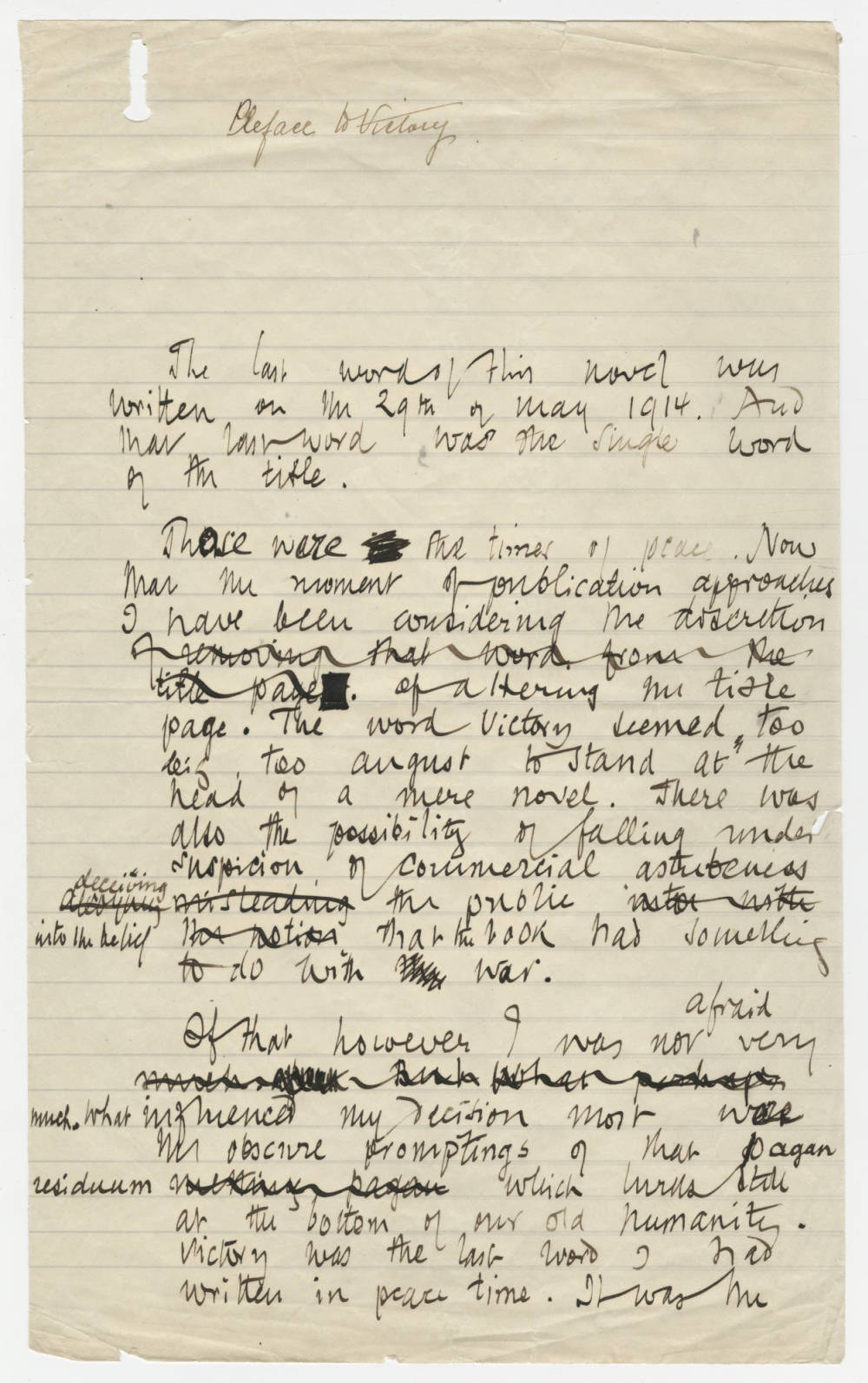 12.
Oscar Wilde's attempts to parse his thoughts in his essay "The Soul of Man Under Socialism":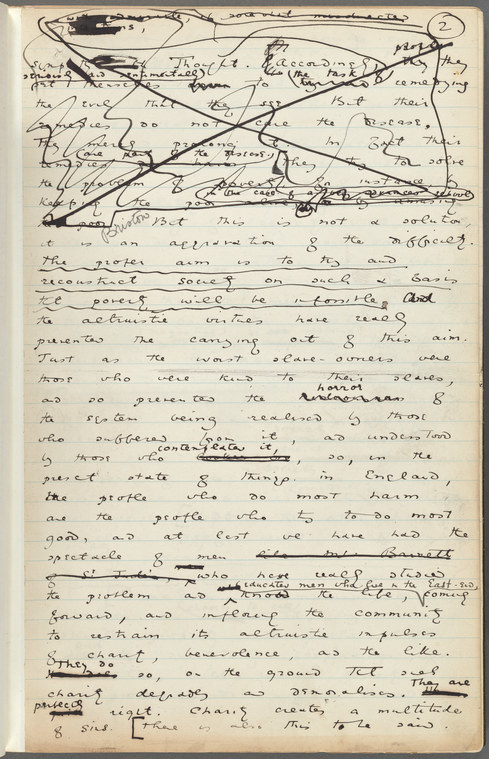 13.
Henry Wadsworth Longfellow scrapbooked the heck out of this manuscript: