Requests for Left Shark began early.
And so did the Left Shark theories.
Left Shark was the glue that could have held the Oscars together.
But at present, the fans are still waiting.
And waiting...
And frankly, getting a little annoyed.
Because really, who forgot to consult him?
Some recognized the Awesome Possum as a Left Shark tribute.
Some speculated that the two shared an appreciation for more than just dance.
While others (blasphemously) felt that Awesome Possum topped the sea creature's performance.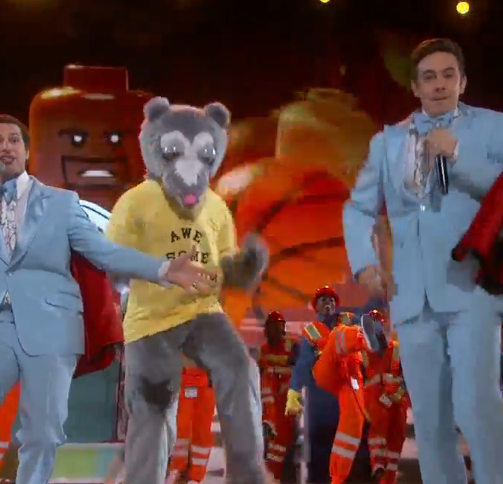 Others still, made wild and baseless claims about Left Shark's demise.
But most of us sit patiently...waiting...and waiting.
For Left Shark to return to the stage, triumphant as ever.