If You Really Give A Shit About Indigenous Australia, Shut Up And Listen
If you're only thinking about Indigenous issues once a year, you're not a true ally. If you really care, start thinking about the ground you walk on. Every day.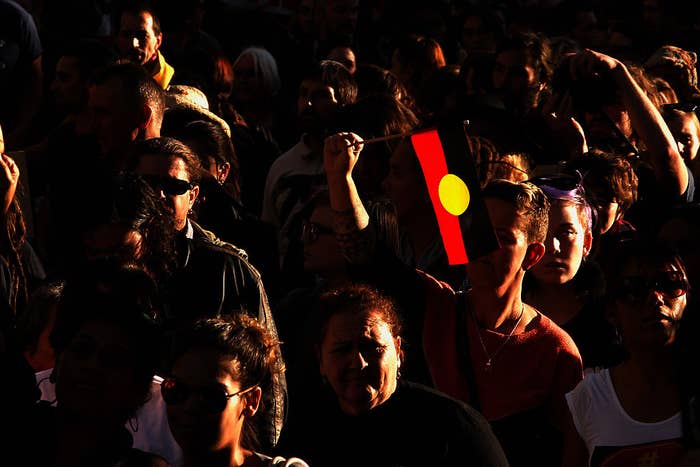 I close my social media blinds each year around this time.
In the fortnight before Australia Day, a national holiday on January 26 that celebrates Governor Phillip raising the Union Jack on Eora lands in 1788, the inflammatory comments on social media kick off. But so too do the creepy privilege confession tweets and feel-good Facebook manifestos. This is the time of year when the allies come at our feeds.
Mob have no shortage of people looking to be our allies, and January 26 is when they swarm.
What we don't need are yet more allies who turn up with their own plan for us. What we need is for you to listen. Listen.
But I caution: if your stake in January 26 is that you are an Indigenous ally, you must question why and how you do it before you perpetuate the dull and dangerous history of alliance on this continent. Ask yourself if you'll be affronted if something challenges your support. Because what we don't need are yet more allies who turn up with their own plan for us. What we need is for you to listen. Listen.
Leading up to Australia Day, my Twitter feed, which on most days reads like an echo-chamber, goes slightly awry as users start posting simplistic messages about a complicated, nuanced issue. The spectrum of hashtags pulled into service gives me ulcers. Well meaning social media allies start to honour us as #FirstAustralians, but forget what happened to make us Australian and why that might make some want to #ChangeTheDate.
They refer to #January26 as #Hottest100Day and throw ironic barbecues to distinguish themselves from "those racists".
At this time of year I'm surrounded by people who've made a good first step with us by acknowledging that colonisation = bad. But these settlers (non-Indigenous people who've put their roots down on this continent since 1788) don't know what to do next.
So I have a request of anyone who waxes lyrical about settler privilege, but doesn't act on that privilege. Anyone who @ 'd any Indigenous person about January 26 in 2016, but didn't follow up later that year about child removals, Don Dale or Ms Dhu. Any person, billboard crowd-fund or lamb ad talking about January 26 as if it's greatest problem is a lack of diversity.
Unfollow my account. Immediately.

IF you're still following me, and you're still reading, let's talk.
In Sydney recently, Brisbane-based artist Vernon Ah Kee opened an exhibition of his drawings titled Not an Animal or a Plant. Talking to an inner city crowd gathered to discuss the 1967 referendum, and where we go from here, he said change comes with a caveat: if it does anything for us (Indigenous Australia), it must hurt you.
Since the 1800s settlers describing themselves our allies have turned up, each with their own plan: assimilation, paternalist government policies, sad speeches by prime ministers that were rarely met with action. And now the contested drive for constitutional recognition.
But they've never given up anything in the process, never retreated from territory taken. Their rationale for action is that they care. Throughout the decades some of our most grave and enduring atrocities came about because someone had a big, twisted vision for us and called it "care".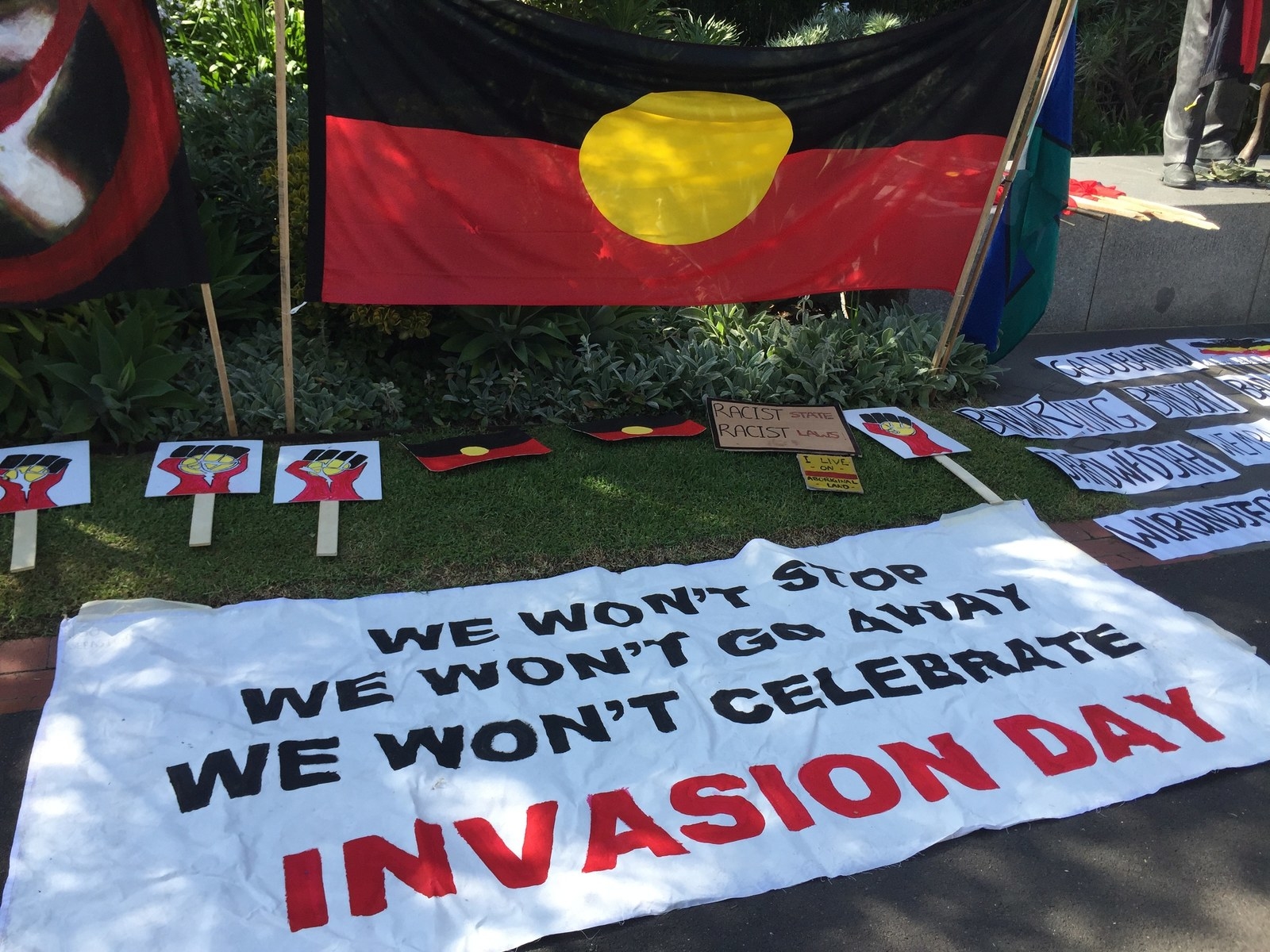 The 2007 Northern Territory Intervention, for example, was publicly touted as an act created out of concern for the welfare of Aboriginal children. It suspended race discrimination laws, quarantined welfare payments, and compulsorily acquired Aboriginal lands.
Apparently we've had allies in government for two centuries. So if you're feeling inclined to swoop in and tell a mob that you're our ally this week, you should know this: we've seen what being an ally can mean in Australia.
If anyone can claim that they're our allies, then the term becomes meaningless. And potentially dangerous.
Even One Nation leader Pauline Hanson, the far-right anti-immigration senator from Queensland, has tried to get in on the ally action. In July 2016, at the Cairns Indigenous Art Fair, local leader Murrandoo Yanner protested Hanson's presence, and she bit back with these platitudes: "I'm here to support the Aboriginal community and Torres Strait Islanders. I'm your representative."
Here's a smorgasbord of confirmations that Hanson is indeed no great representative for Indigenous people. Among them, my personal favourite: "I am Indigenous. I was born here."
Combined with her quip in late-2016 that there's no legal definition of Aboriginal and that marrying us will make you one, I think we can conclude that Pauline Hanson definitely can't #DefineAboriginal.
Say you're a good one and not someone who doubles as a gammon white nationalist. One problem in being an ally is its inward focus on self-aggrandisement and performance. At best, it's about self-satisfaction or self-forgiveness. It focusses on the individual, and not the big systemic problems.
Your position as a settler brings with it a menu of institutional – and everyday – ways to subjugate Indigenous peoples, from the property you rent, to the electricity you use, to the history you learn. It is not easy to opt out, or give these things up.
If you are only interested in being an ally because it does something for you, you can't do anything for us. We've got allies in the millions, and they have changed nothing.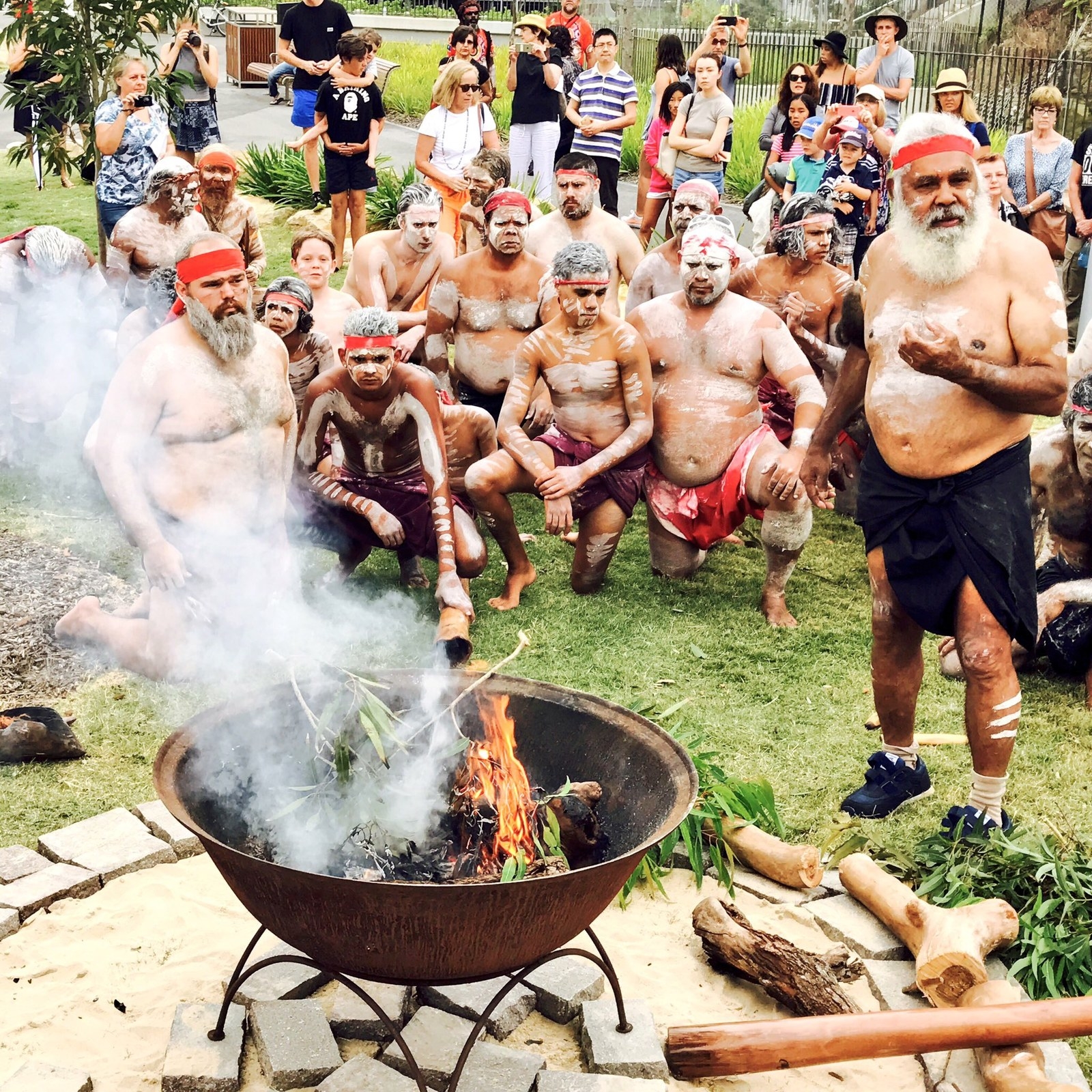 As trite as it is to say, people looking to ally themselves with First Peoples on this continent would do well to go back to first principles. What's the first of these first principles? It sounds easy, it's cited across so many contexts, it's awkward and damn near impossible to do right. Yet it is the most crucial: listening.
Deep listening is at the core of many Indigenous ways of knowing and being, and it has served us well. In a January 26 context, listening takes you out of the centre of the story - your very first step.

Listen to elders and community from the towns and neighbourhoods where you live, and to a broad range of perspectives from Indigenous Australia. Don't @ me, don't ask random mob in the street. Make yourself available to Indigenous organisations, join public events (here's what's on this January 26). When you listen, you build trust. Invest in the long game. Prepare to hurt.
Gomeroi woman Alison Whittaker is a law graduate, writer and poet. Her debut collection of poetry, Lemons In The Chicken Wire, was published in 2016.