JICYDK, today is Montero Eve, the day before Lil Nas X releases his long-awaited debut album, Montero.
You've probably seen or heard of the unwarranted outrage many people had toward his videos and songs for "Montero (Call Me By Your Name)" and "Industry Baby" because, well, homophobia.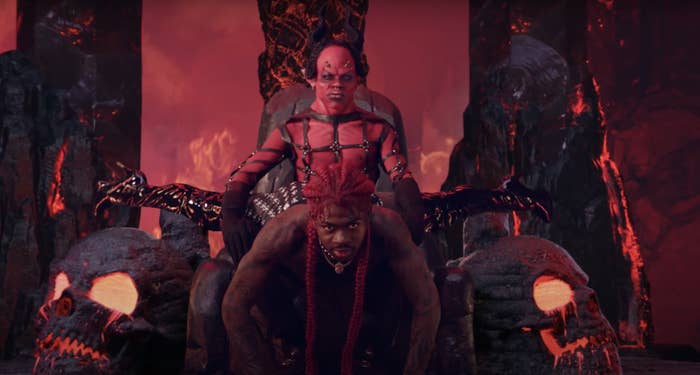 Lil Nas X often cleverly and comically responds to these criticisms on Twitter, and he addressed the issue again in his recent interview with The Breakfast Club.
DJ Envy asked Lil Nas X if he feels pressure from many parents saying he has a responsibility because "kids are watching." Lil Nas X jokingly replied, "I feel like I used to, but now it's just, like, so? Like, fuck your kids."
He then elaborated, "We really get one chance to do this [life] at least to my knowledge, I don't know what, like, happens when we die or whatnot. So it's like — I'm not about to pander to your kids or you. Or, like, anybody."
"I even have to do this with my family members, you know, like, 'cause my family members may not always agree with what I'm doing," he added. "Or whoever I'm dating, they may not agree, but it's like, I honestly, really, truly wanna live by, you know, this is our life we get. We have to do this shit, so fuck what anybody else has to really say about it, I guess."
As per usual, well said and he's 1,000% right!