3.
When she purposely gave Finn mono so that he would give it to Quinn, which would lead to Sam learning that Quinn was cheating on him.

4.
When she had to fill in for Santa at the mall because he was hungover.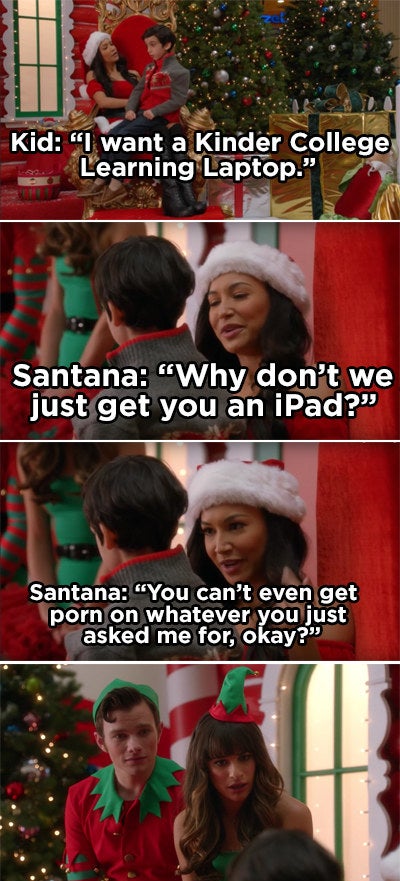 5.
When she sang "Landslide" with Brittany and Holly Holliday and it was the most heart-wrenching thing ever.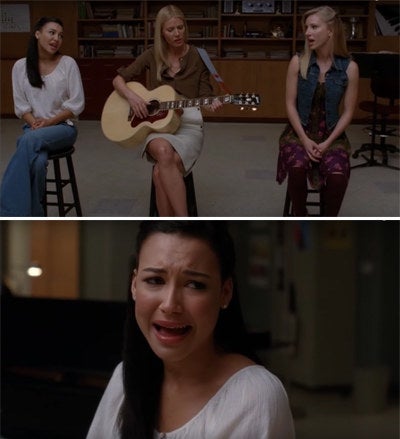 6.
When she did a commercial for yeast infection medication.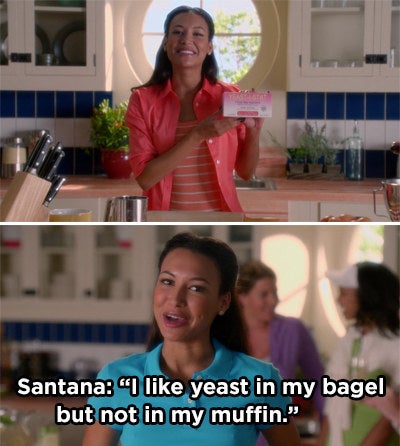 7.
Also, literally anytime she opened her mouth to read someone for filth.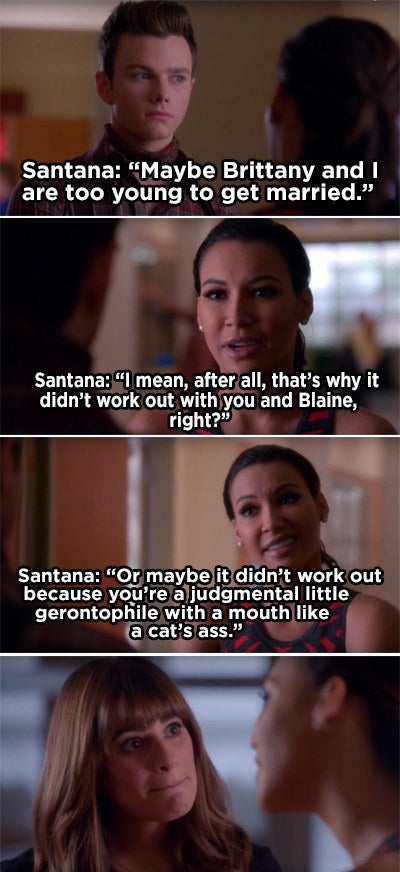 8.
When she came out to her grandmother.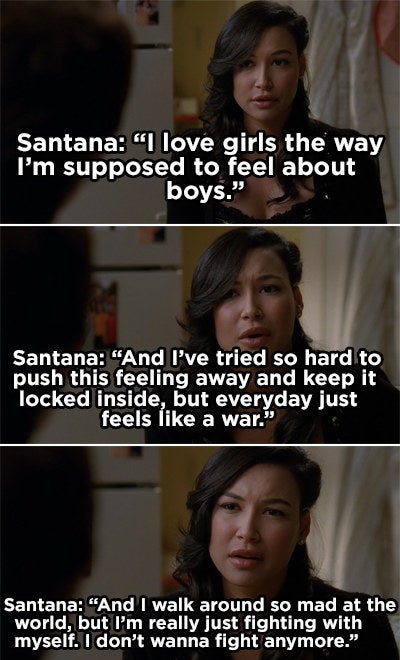 9.
When she got into that hilarious fight with Lauren Zizes and ended up being thrown around like a rag doll.

10.
When she was there for Rachel during her pregnancy scare.

11.
When she sang "Smooth Criminal" with Sebastian and there was, like, a lot of confusing sexual tension.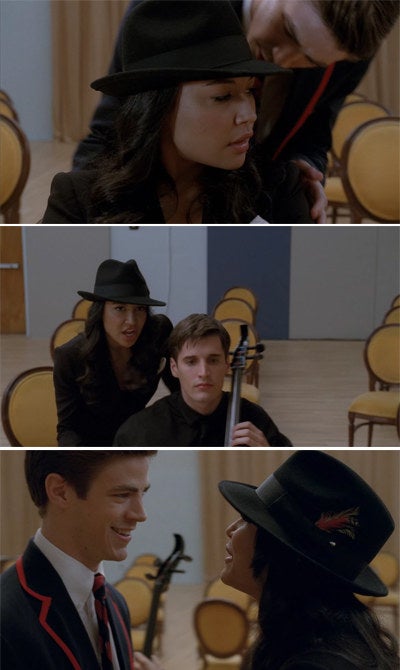 12.
When she saved Rachel's ass by filling in for her at a Broadway show because Rachel was stuck in LA.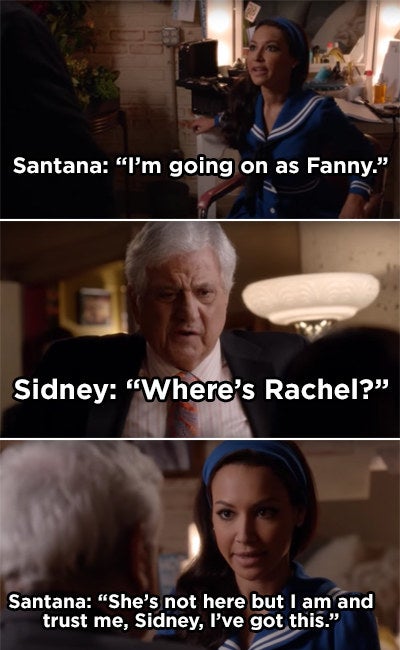 13.
When she *snapped* and went off on Rachel for costing them Nationals.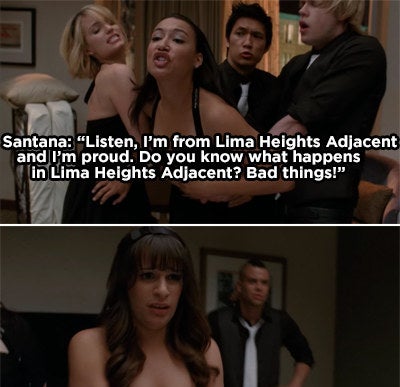 14.
Whenever she said her catchprase, "Wanky," which was basically her version of "That's what she said."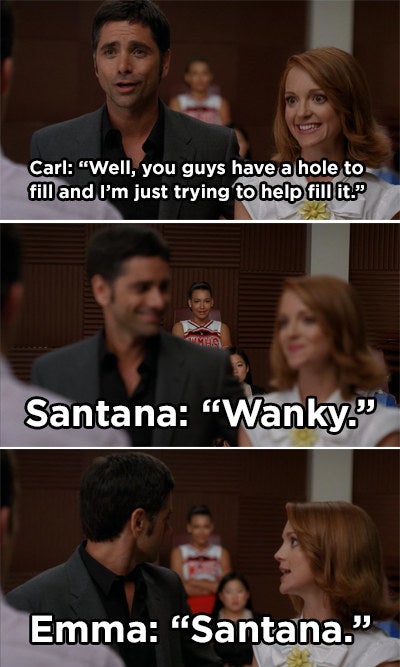 15.
And finally, anytime she kept it 100% real, which was, like, always.