1.
When Emily described a perfume as poetry less than two minutes into the first episode. 🙄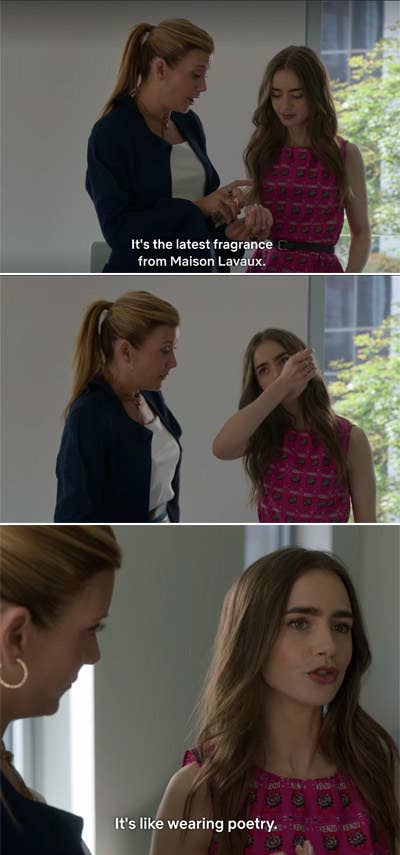 2.
When Emily gave *THAT* monologue about being labeled "basic."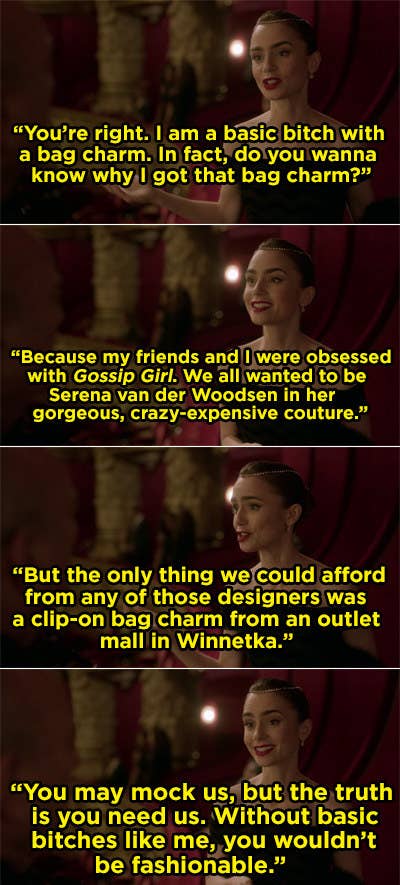 3.
When Antoine and Emily had that conversation about what his company's perfume smelled like.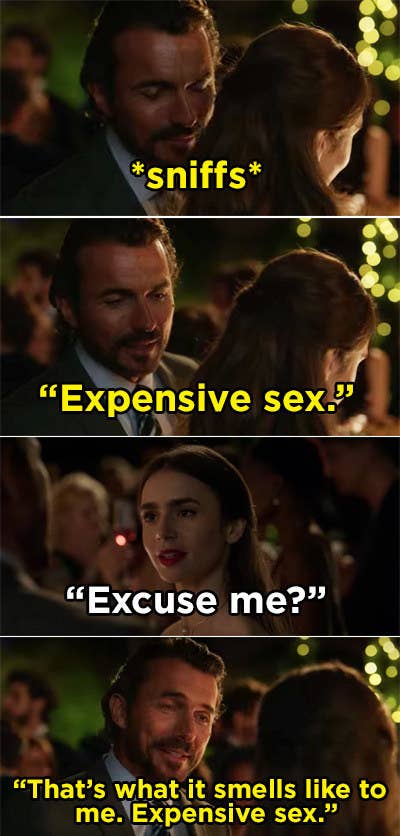 4.
When Emily met Julien and used a translator app to speak to him.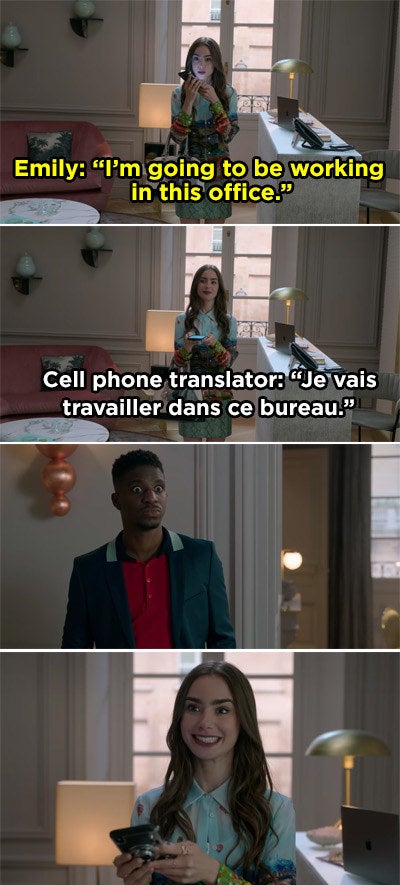 5.
When Thomas told Emily his rule about going home with girls.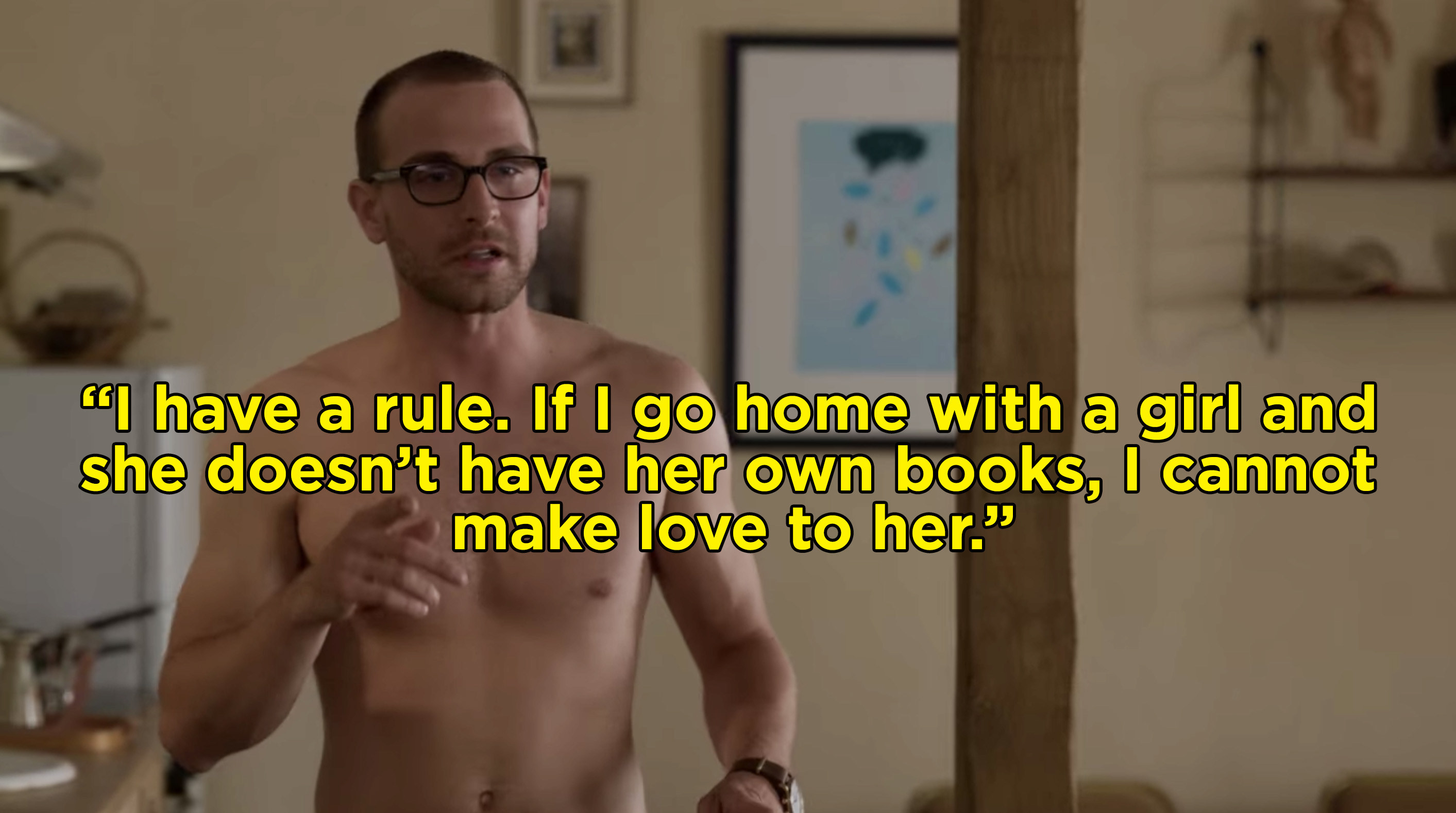 6.
When Emily put a glass on her boob as a way of, like, flirting or something.

7.
When Emily learned Timothée was 17 after she'd slept with him because she thought he was older.

8.
When Timothée's mom asked Emily if he was good in bed.

9.
When Emily and Judith expressed annoyance with the French language.
10.
When Emily insisted the chef was wrong at the restaurant.

11.
When that dude vulgarly said he had a thing for American girls.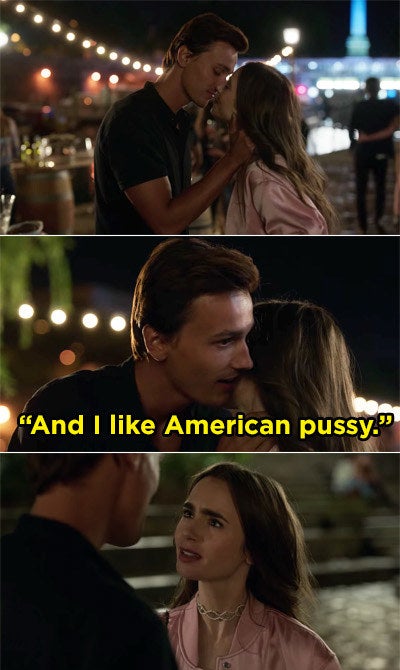 12.
When Emily wrote a campaign for a vaginal moisture product for menopausal women???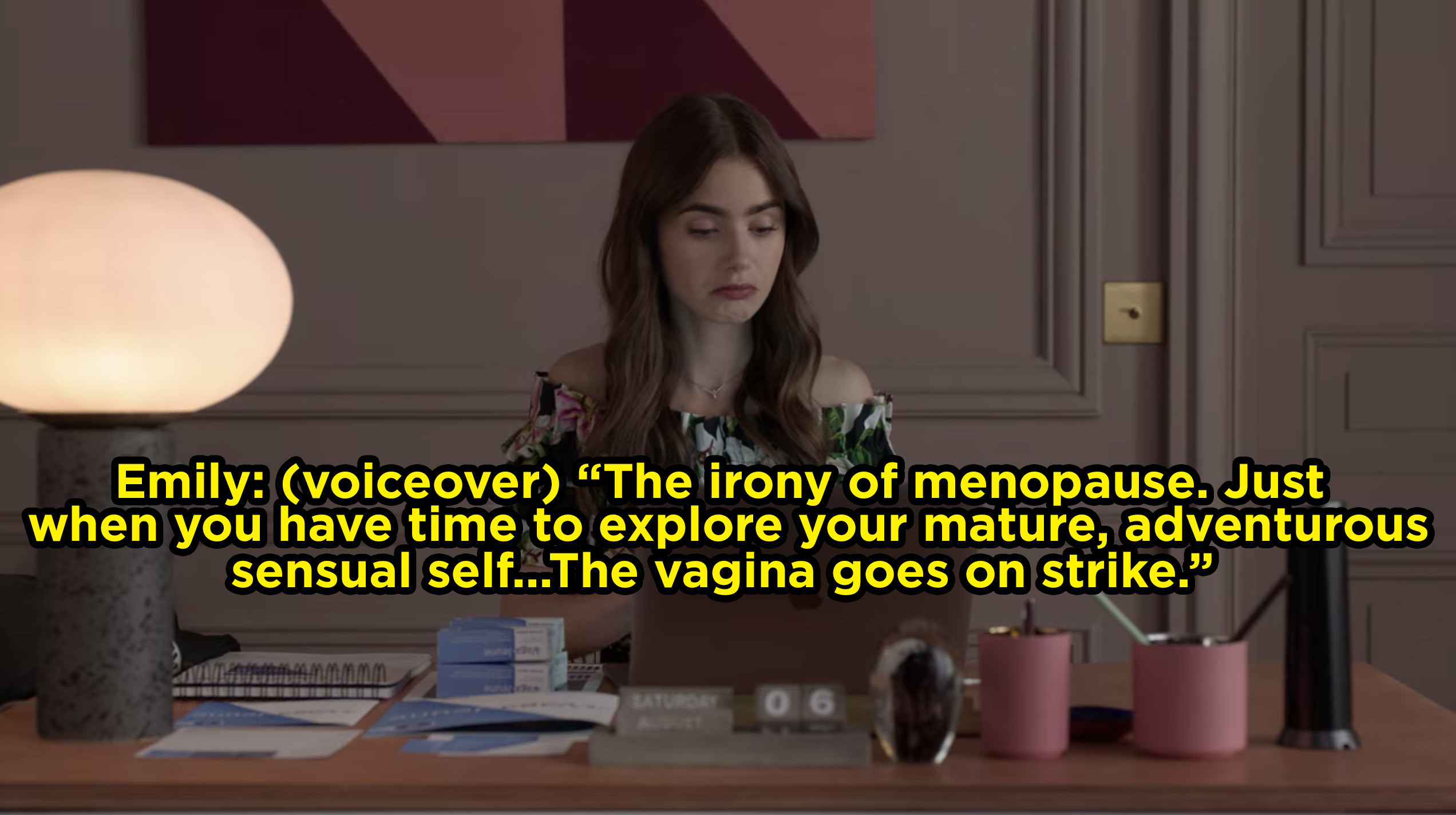 13.
When Mindy started singing in the middle of the park and everyone gathered around.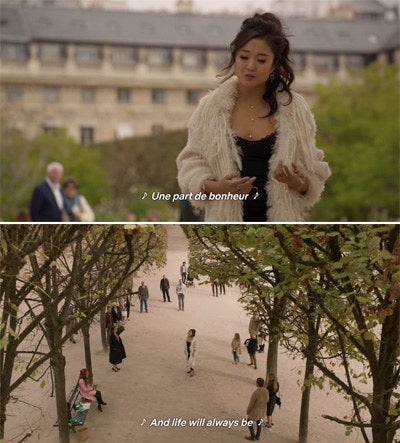 14.
When Emily posted a video promoting a lipstick with a god-awful pun.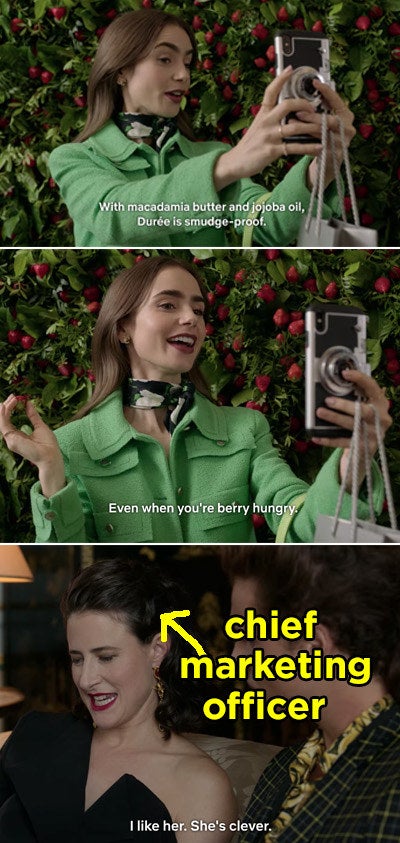 15.
When Emily and Doug had cybersex.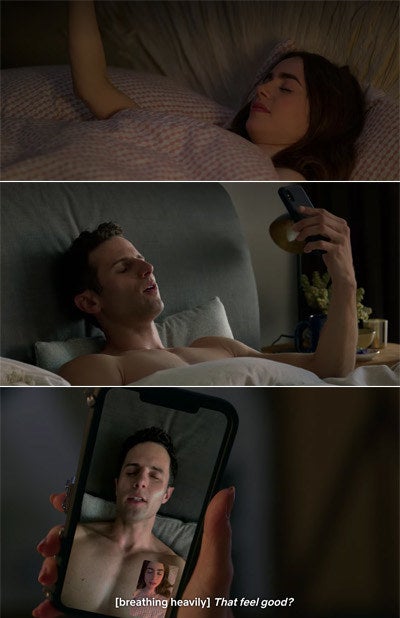 16.
When Emily posted a picture of women smoking in gym clothes with the hashtag, #SmokinBodies.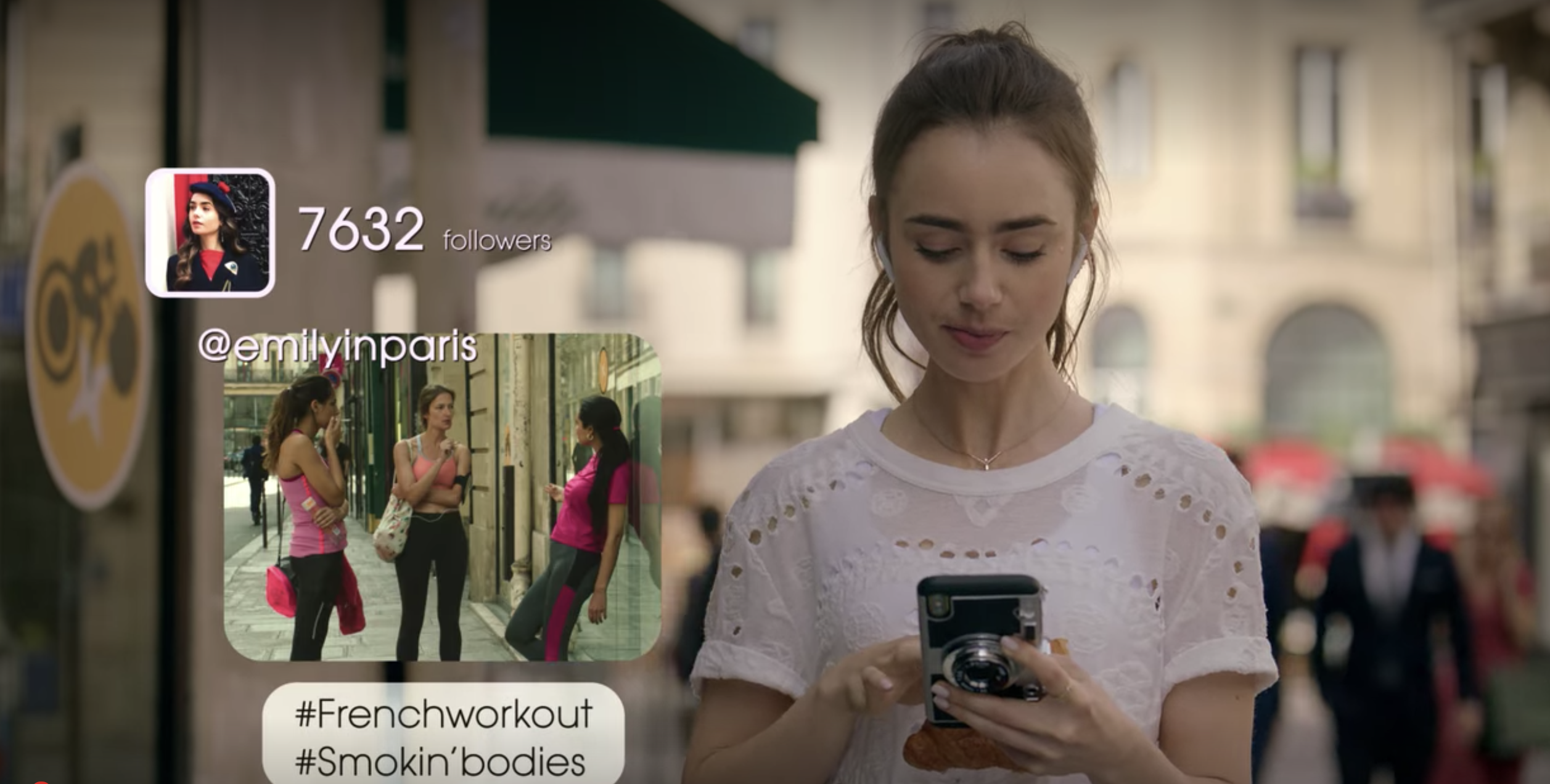 17.
And when Gabriel made dinner and everyone loved his coq au vin.