With the practice of mindfulness taking the world by storm and Kickstarter opening their doors to Ireland only yesterday, the timing is perfect. It is obvious that this project is destined for success.
Aislí hopes to take Mindfulness mainstream and raise funds to publish "Zenji heals his Muzzybug" the first book of a series entitled Buddabugzz.This beautiful children's book is a magical journey of self-discovery that focuses on healing through mindful relaxation and breath work.
In this book Zenji is feeling miserable because he is ill. "Karma", his inner voice, visits him and teaches him how to be mindful even when feeling sick. Together Zenji and his Karma teach children skills which, if practiced regularly, will benefit them their entire lives.
Karma talks to Zenji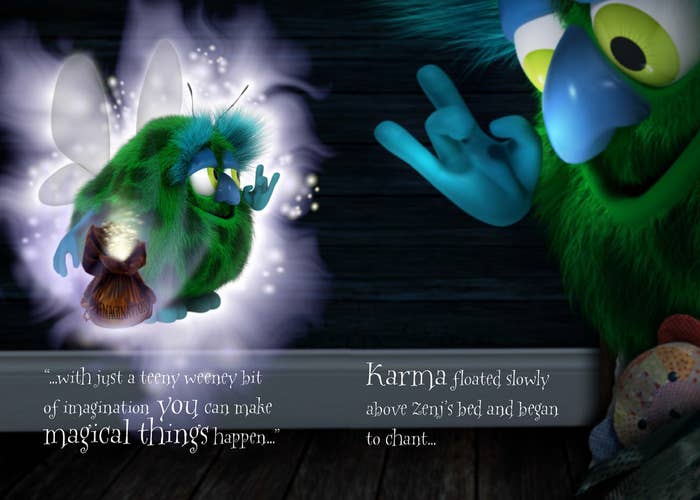 Buddabugzz in general are furry creatures that will teach children how to focus, control their thoughts and feelings and find happiness in everyday moments. The philosophy behind the concept is that Happiness is a journey rather than a destination.
Aislí is said to have been inspired by spiritual revolutionaries Deepak Chopra and Paulo Coelho and entrepreneur pundits Anthony Robbins and Oprah Winfrey. Its very clear that their success may just be rubbing of on Buddabugzz.
The detail behind the concept is extraordinary,for example all Buddabug characters are named after significant Buddhists throughout history. Zenji, the hero from Aisli's first book is named after Dogen Zenji an ancient Japanese Buddhist. The brand Buddabugzz purposely ends with a double "ZZ" to subliminally promote sleep. The illustrations designed to encourage sleep with darkened muted colours, yet the characters themselves literally glow off the page.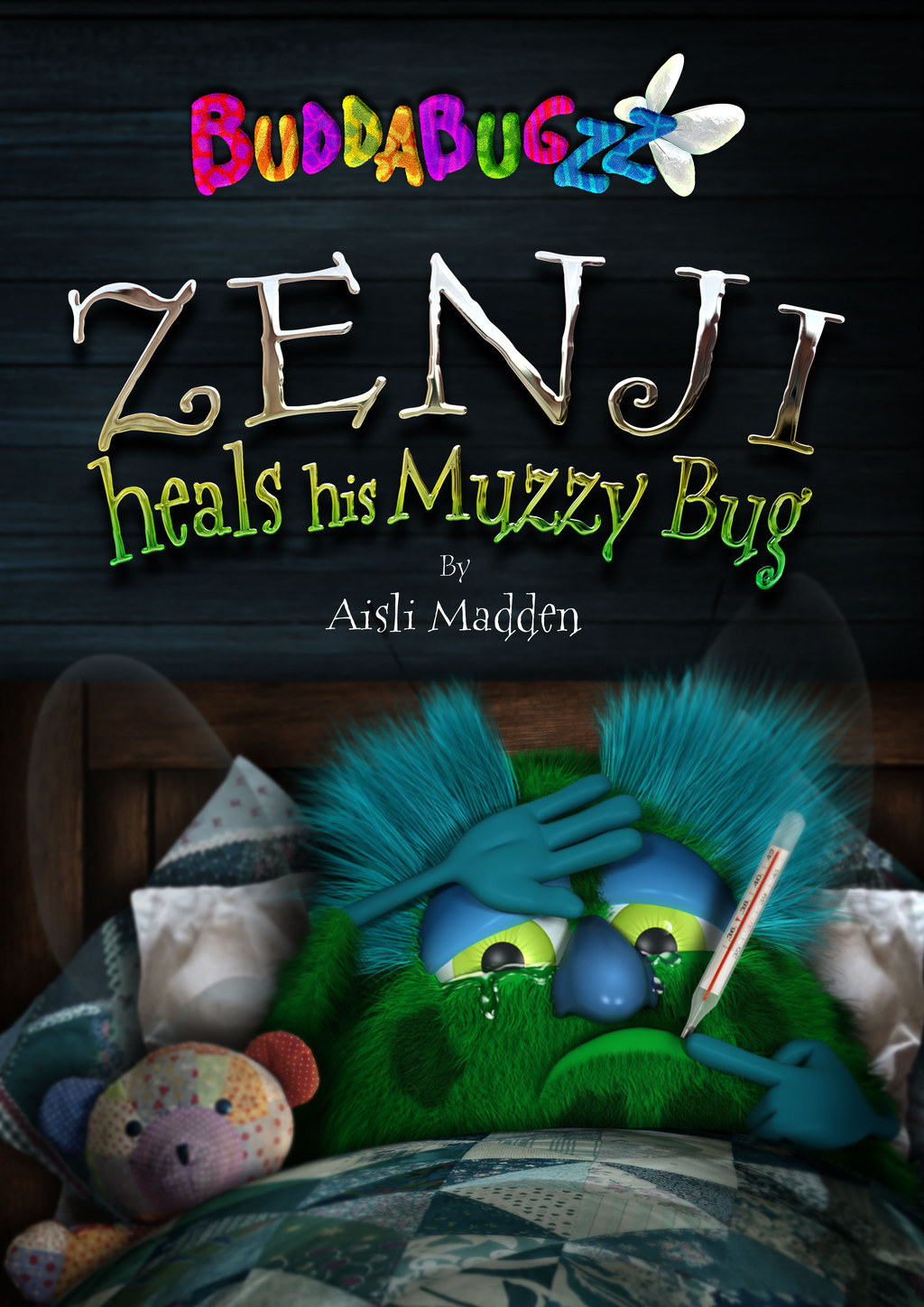 Aislí is currently looking for funding to get book one off the ground, something tells me the rest of the series won't be far behind. "Zenji heals his Muzzybug" is stunningly illustrated, entertaining, fun and yet so much more. Your children will learn mindful life skills that will have a massive impact on their future. Oh and did I mention a side effect of all this mindfulness is sleep!
Aisli's Kickstarter campaign will be launched on what would have been her Late mums birthday, 23rd March this year, so you can't actually buy this book yet, but you can and should follow Aisli and her Buddabugzz progress online @buddabugzz!