If You're Suffering From "GoT" Withdrawal, These Desi Dubbings Will Keep You From Ending It All
"Ser Jorah, darwaza wo rah."
There is a whole yearrrr to go for the next season of Game Of Thrones.
And while the wait is long, we can always relive with reruns. But maybe you could add some fun to your reruns with these hilariously dubbed desi versions of the show
YouTuber Saransh Batra has clearly shown how different GoT would have been, had the characters hailed from North India. For instance, this would've been the reason for Bran's resting sad face.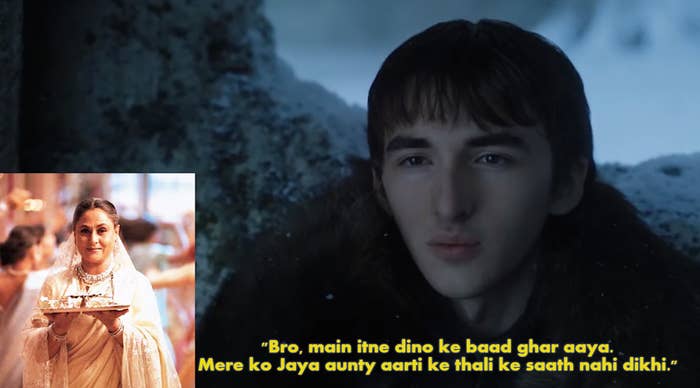 Bronn (apparently) would've taught Jaime the difference between a dragon and a dog.
Jon would've needed to be hospitalized after Dany gave him third-degree burns.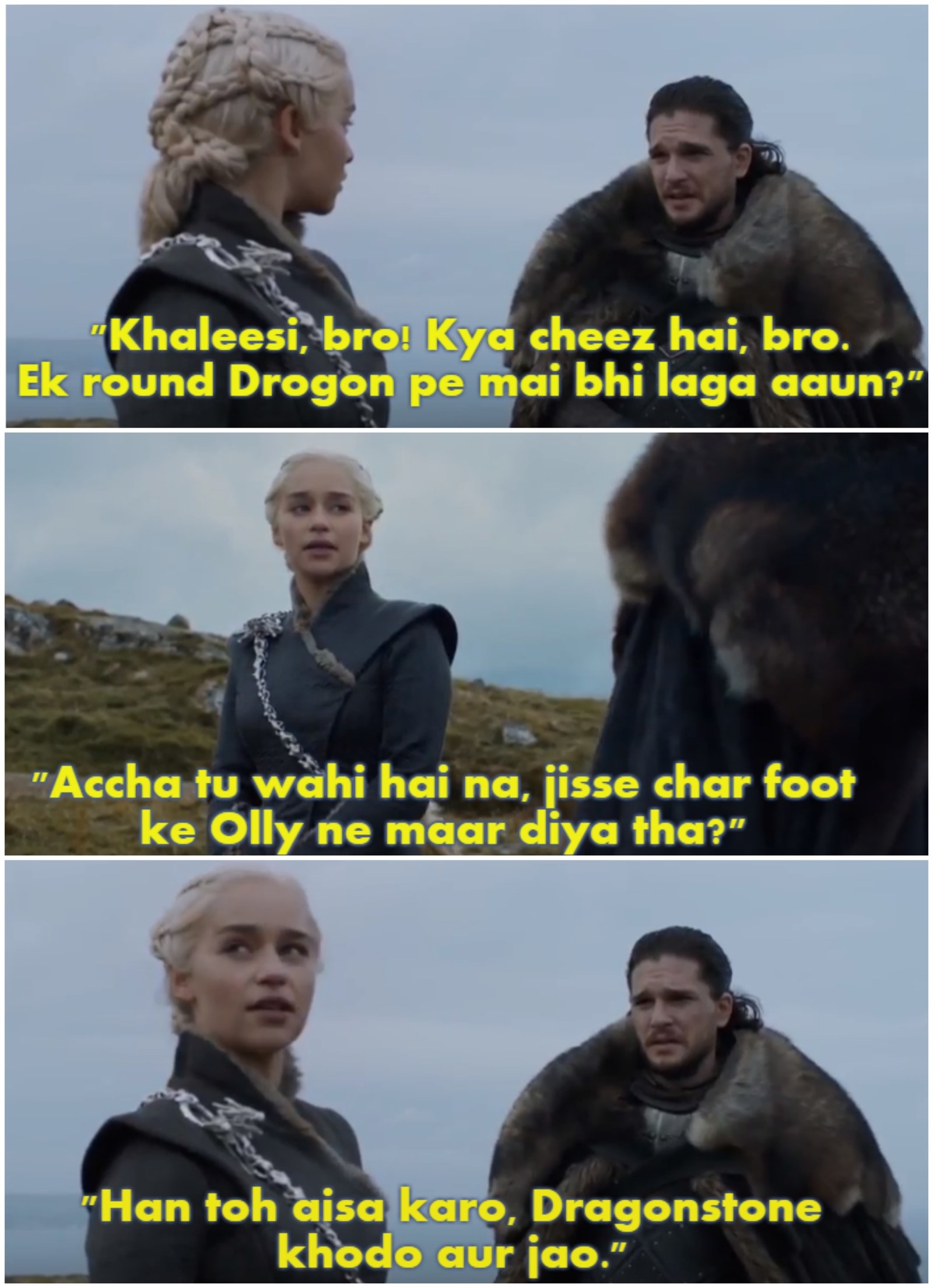 And Dhinchak Pooja would've been involved in the original plan to kill Olenna.
And according to YouTube channel, Talk N' Talkies, this is what Game Of Thrones would have been all about, had it been set in Bihar.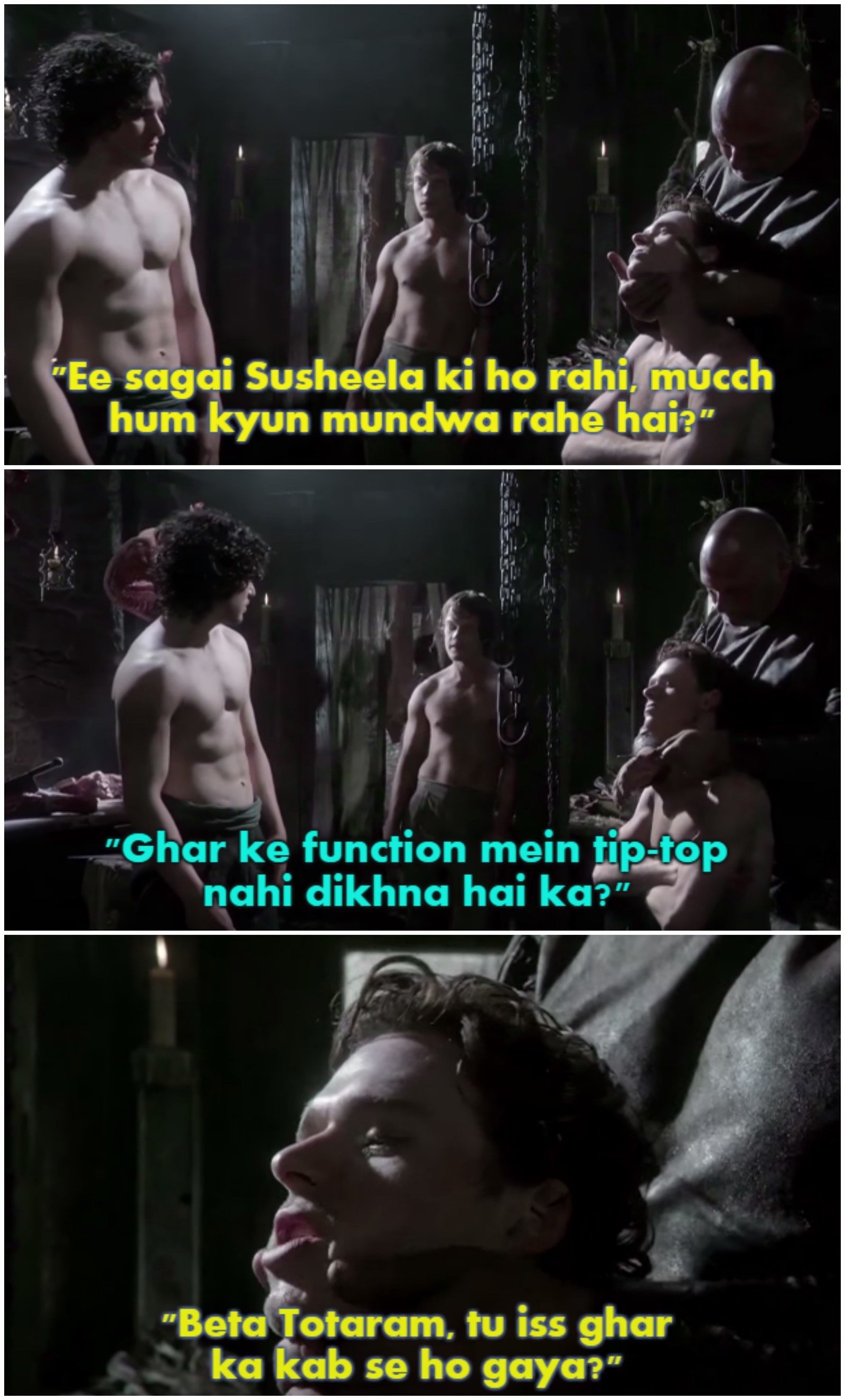 And Tyrion definitely would've sounded more savage in Bhojpuri.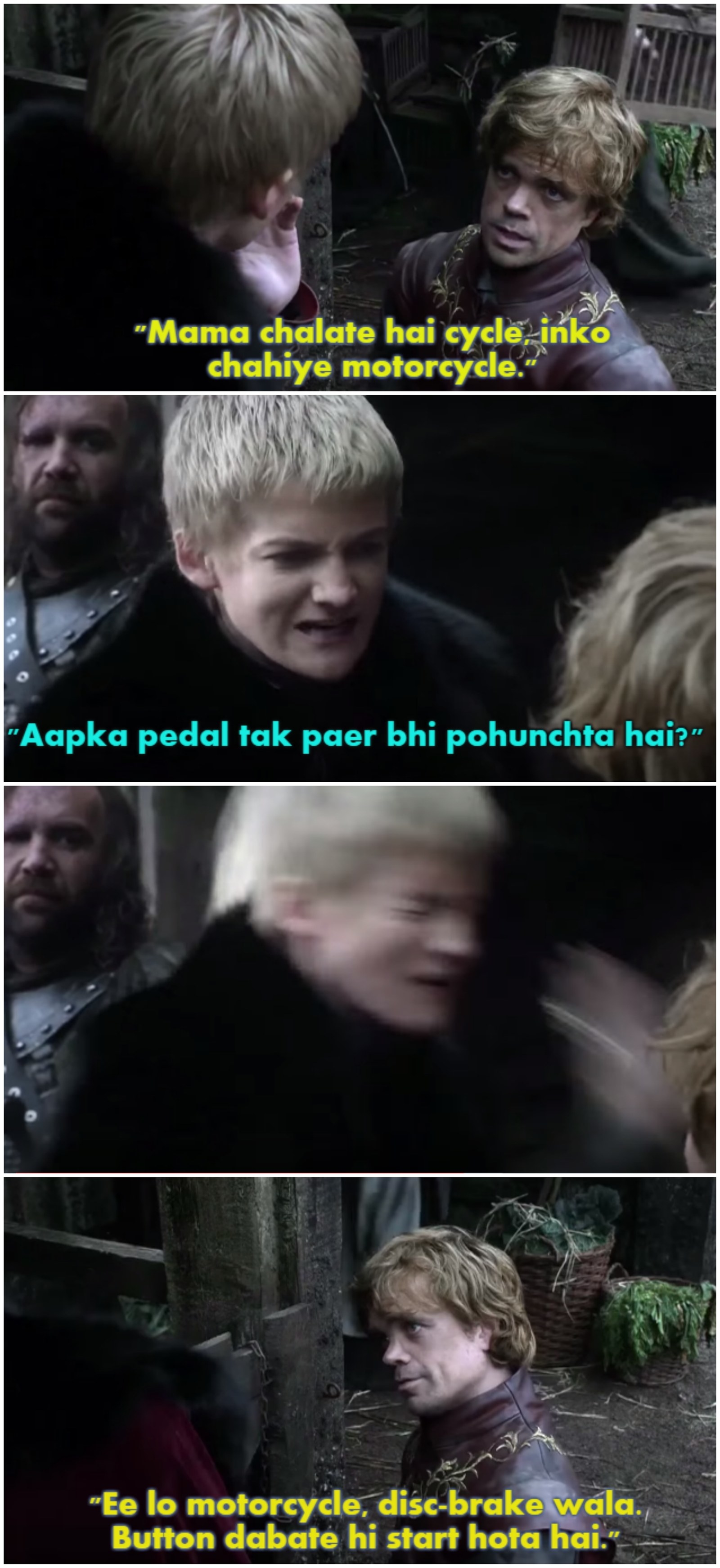 All hail the imaginary prowess of Indians.