Christmas can be a lonely time of year for some people, and that's particularly the case for Muslim women ex-offenders, who experts say face a unique combination of stigma and discrimination. But a new initiative this festive period aims to help make a difference.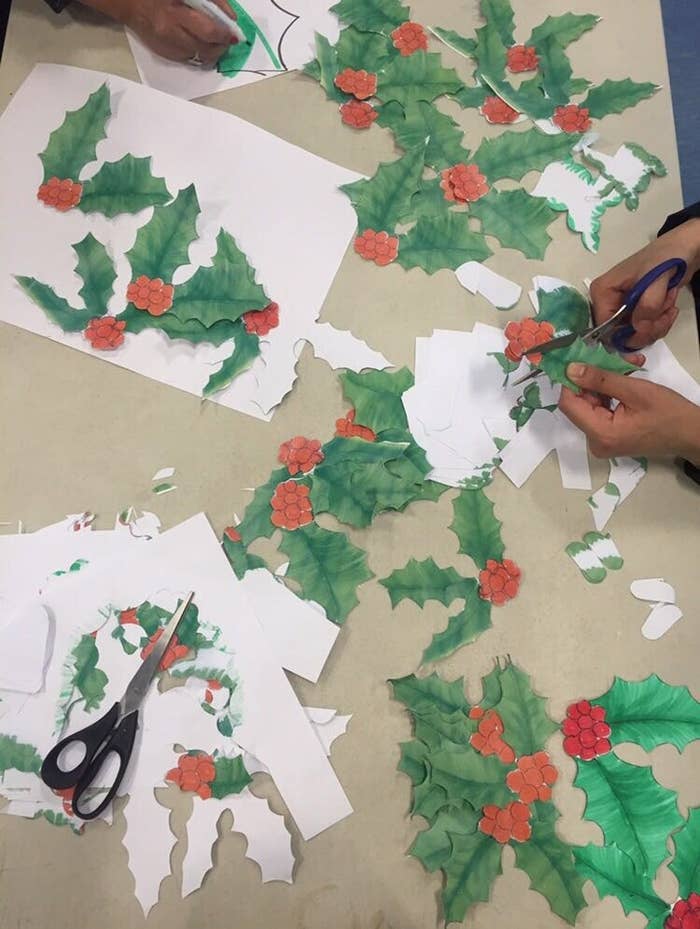 This is Sofia Buncy, on the right, who is the rehabilitation coordinator of the Muslim Women in Prison project in Bradford, West Yorkshire. She told BuzzFeed News it was important for the vulnerable women she works with to have "artistic expression" as part of their resettlement programme.
So she decided to organise a week where the ex-offenders she's working with make the Christmas decorations for the Khidmat Centre, a local community centre in Bradford.
She shared the results on Twitter just in time for Christmas.
"They put the bauble Christmas tree together by hand," she told BuzzFeed News.
"They've glued them all on top of each other, and then they've decorated them using glue and glitter and all sorts.
"I guess some of it is artistic expression – they didn't want to just go out and buy a tree."
Buncy, who in 2014 set up a pilot project working with Muslim women in prisons at HMP New Hall in Wakefield and Askham Grange in North Yorkshire, said the centre would be welcoming 20 to 25 local elderly people to celebrate Christmas. One way for the ex-offenders to be a part of community life, she said, was to help with the festivities – which includes helping with the Christmas dinner of leek and potato soup, turkey, chicken, sausages, carrots, Brussels sprouts, and dessert of yule log and cream, and decorating the centre.
"It is therapeutic art – in our communities we don't really use art therapy," she said, adding that engaging with arts and crafts as part of resettlement was important for the women, who could talk about their own experiences of the festive period together.
Buncy said as the women made the decorations that thinking about the loneliness of old people who were alone during the upcoming Christmas resonated with them too, as they would also be spending the holidays away from their children and their family.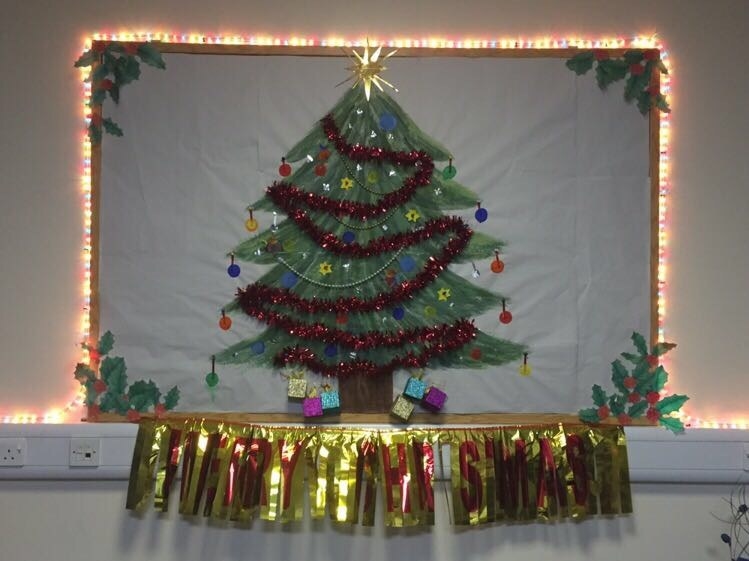 There are four women – aged between 24 and 43 – who are taking part in this resettlement scheme and are former offenders who have resettled in Yorkshire cities including Leeds and Bradford.
Buncy said that in terms of rehabilitation for the ex-offenders, it was a particularly significant time, as they had only come out of prison recently.
"For some of them it's been six weeks or two months, so it's still very fresh, it's still very new," she said.
"Some of them have just come out of hostels as well, [and] some of them have been in Bradford a little longer but have been scared to engage with community providers because of people judging."
Buncy said: "This is part of the community resettlement, and getting them to feel a part of something."
"I guess they need those chances if families and the faith sector are not there yet, and centres like ours should be," she said, explaining the lack of support network there was for Muslim women who often find themselves facing a double sentence, including discrimination in jail and also a lifetime of community stigma.
"If I work with Muslim women in prisons and I can't offer chances, and I can't offer placements, then what am I doing in this field?" Buncy said.
It comes at a time where there is increased focus on the treatment for black, Asian, and minority ethnic (BAME) individuals in the criminal justice system after a landmark report by David Lammy, the Labour MP for Tottenham, showed there was differential treatment.
While BAME women make up 11.9% of the women's population in England and Wales, they account for 18% of the women's prison population.

Earlier this month, the UK government accepted the call to tackle racial bias in justice system.
Muslim women sent to prison face both a triple disadvantage of gender, race, and faith discrimination, said Buncy, who detailed these findings in the Muslim Women in Prison (Second Chance Fresh Horizons) report, the first of its kind to focus on Muslim women – who are increasingly overrepresented in UK prisons.