Inaccurate or misleading news reports about Muslims have received hundreds of thousands of shares on social media in 2017, analysis by BuzzFeed News has shown.
The stories, which range from false reports about Islamic terror attacks to stories about "halal" Easter eggs being sold in supermarkets – as well as a number where the religion of the people described was not in any way relevant – were the subject of complaints by a British man who has made it his task to get editors to correct inaccurate news stories about Muslims in the British press.
One of the most viral incorrect stories about Muslims so far this year appeared when tabloid newspapers falsely reported a breaking story about a gunman wearing a suicide vest who apparently shouted "Allahu Akbar" and opened fire at a Spanish supermarket.

A typical headline, from The Sun, read: "Supermarket terror gunman 'screaming Allahu Akbar' opens fire in Spanish supermarket while 'carrying bag filled with petrol and gunpowder,'" with the breaking news alert tweets receiving hundreds of retweets at the time.
However, a spokesperson for the supermarket would later confirm: "The shots fired at a store in Ourense (Galicia) were not part of a terrorist attack. He did not shout 'Allahu Akbar' and he wasn't wearing a suicide vest.
"He is a Spanish national with some kind of decreased mental faculties, as the police has said. He was born in the Basque country and he was shouting in his local language."
Versions of the article from both Mail Online and The Express went viral. The Mail Online version of the article was shared 24,899 times across social media platforms like Facebook and Twitter – including by notable figures on the right such as Infowars editor-at-large Paul Joseph Watson, the alt-right YouTube star Lauren Southern, and former Republican congressman Joe Walsh.
The Express version was shared 21,171 times, by people including the American blogger Erick Erickson and the popular right-wing British Twitter user David Jones.
Most of the outlets that covered the story changed their headlines. At the time, Victoria Watson, The Sun's digital editor, told BuzzFeed News: "We reported claims made by [Spanish newspaper] La Region in good faith and removed them as soon as they were found to be false. We acknowledged this in the copy and have since added a correction to the story."
A Mail Online spokesperson said: "The claim that the gunman had shouted Allahu Akbar was based on reports in a Spanish newspaper. The headline was amended when it was established that the claim which was reported to have been made by a supermarket employee had been denied by a spokesperson for the supermarket. We added a footnote to the article and published a standalone correction in our Clarifications & Corrections column."
They added: "All MailOnline staff have the Editors' Code of Conduct written into their contracts and, unlike BuzzFeed, our journalism is independently regulated by the press regulator IPSO. If any errors occur we endeavour to correct them as promptly as possible. Mail Online, of course, has no control over who shares its content."
Our analysis was compiled with the help of Miqdaad Versi, a management consultant from London and assistant secretary general of the Muslim Council of Britain. He has made almost 40 complaints this year to the independent press watchdog IPSO about reports he has found in newspapers. Many of his complaints have resulted in articles being retracted, being entirely changed, and receiving corrections.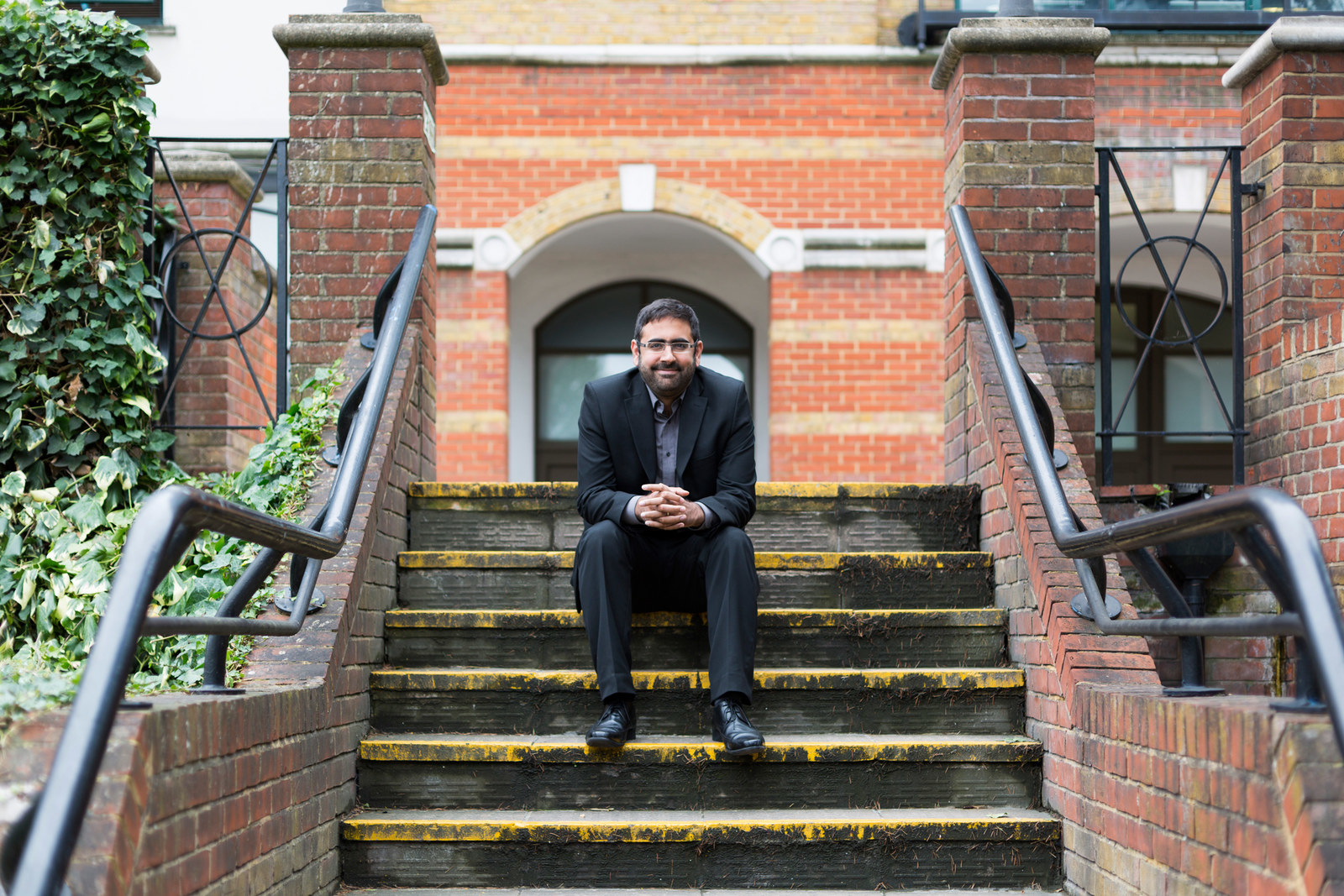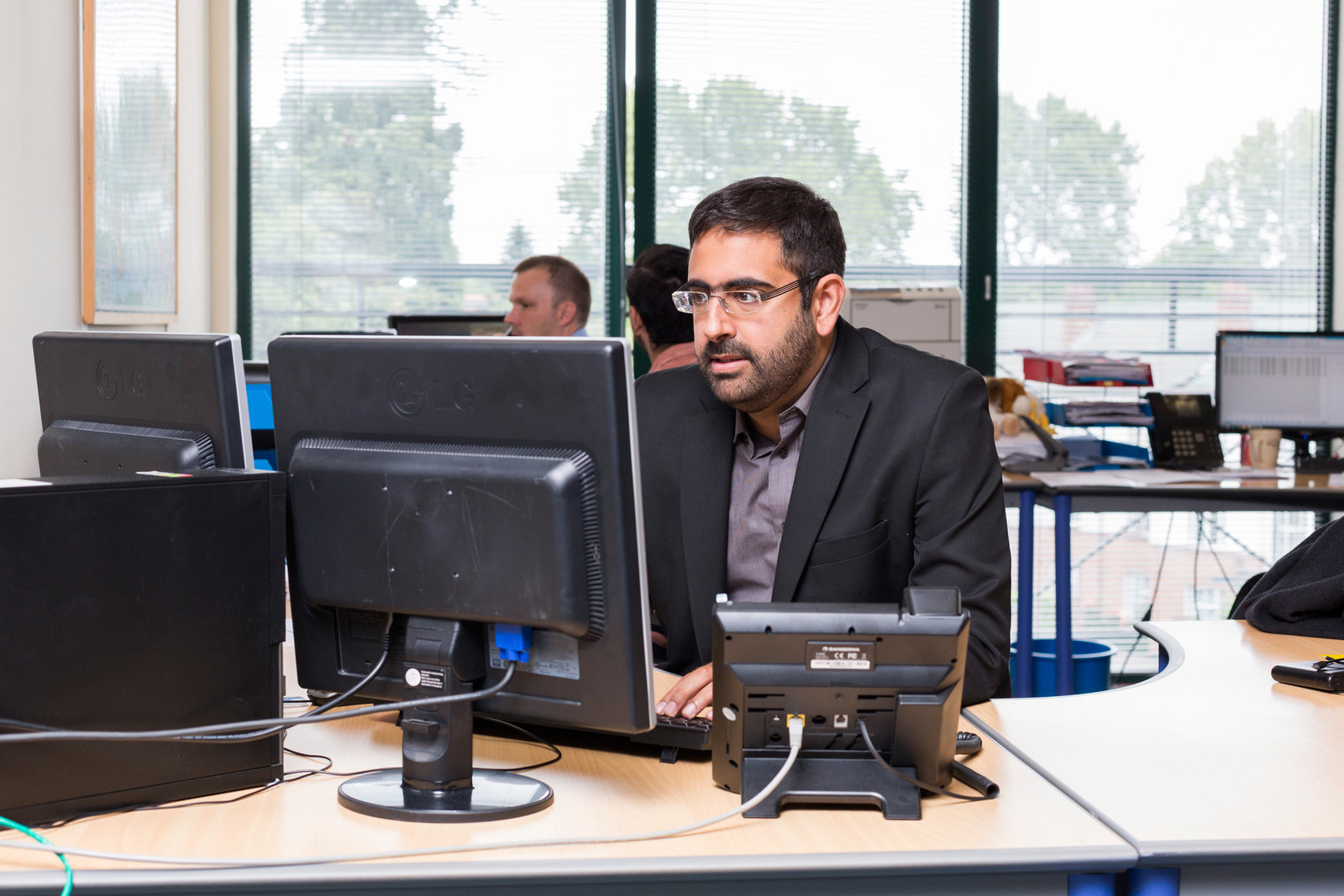 Versi said he has observed how certain types of stories have become all too familiar: "I think some of the interesting ones are the ones you see year in year out, the regular type of stories.
"Every year they say Muslims are trying to ban Christmas in some way."
One such story BuzzFeed News analysed was The Express's "Schoolchildren BANNED from singing Silent Night over fears it will OFFEND other religions". The original story was based on reports that a local councillor believed schoolchildren in Bresciano, northern Italy, were stopped from singing the carol at a school concert.
News websites, of course, have no control over where their content is shared – but this piece, which made no direct mention of Islam – was shared over 8,000 times, including on the Facebook page of Britain First, which has nearly 2 million likes, and the website of well-known critic of Islam Pamela Geller, who added: "This was all about not offending Muslims, as always. The rampant surrender continues."
The story has since been updated. Its headline now reads: "Headteacher rubbishes claims that schoolchildren stopped from singing Holy Night," and a correction has been issued.

Versi gave BuzzFeed News a list of articles he has taken issue with – either by raising a complaint with IPSO or directly with publishers. Every story was then analysed to see how widely it was shared on social media platforms like Facebook and Twitter, using data from BuzzSumo, a company that tracks social sharing.
He has made 80 complaints between 2015 and 2017; 63 were made to IPSO, 29 of which were made so far this year. The 17 remaining complaints were taken up with the publication in question directly.
In most cases complaints were resolved before IPSO made a ruling. The watchdog has so far found seven breaches of Article 1 of the editorial code, for inaccuracy. There have been a total of four apologies, 10 retractions of whole articles, 17 clarifications and corrections including at the bottom of articles or on separate pages online or in print, and 14 cases where articles have been edited or rewritten.
In 2017, Versi has complained either to IPSO or the publisher about 39 pieces. His complaints have resulted in eight article corrections, five retractions, two articles being entirely changed, an apology, and one page 2 correction. Five complaints were upheld by IPSO and 14 rejected – but some of these rejected complaints still resulted in updates and changes to the copy. There are four complaints outstanding at the time of writing.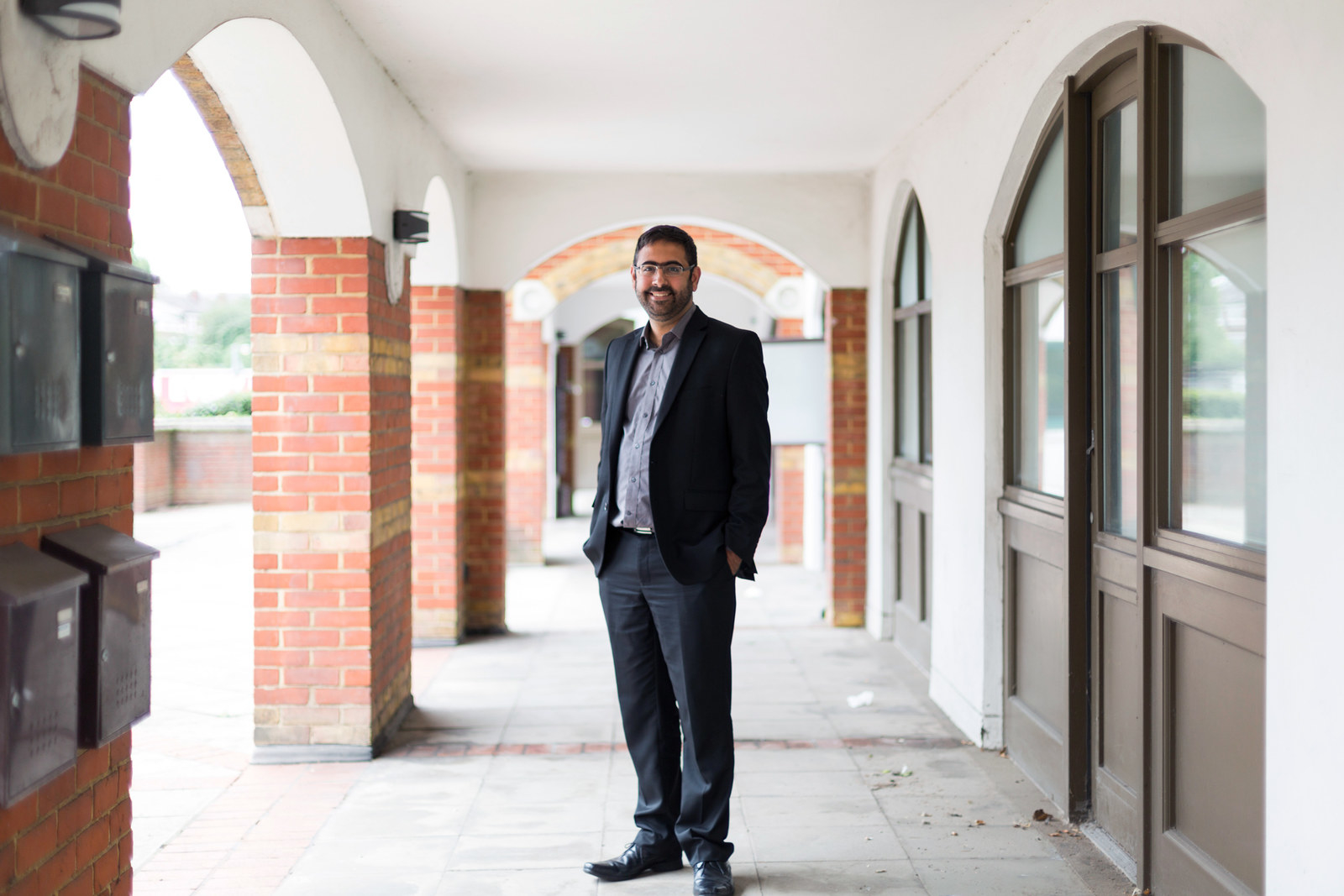 BuzzFeed News analysed all the stories Versi complained about in 2017. None were runaway viral successes, but several were significant viral hits. Sixteen out of the 39 stories Versi complained about in 2017 had over 5,000 shares, with five being shared more than 20,000 times. In total, stories he complained about in 2017 generated 284,670 shares.
Those stories that have been changed or entirely retracted since publication have received over 165,000 shares in total. Some of those shares will have come after updates were made, but at the same time this figure doesn't include some stories that were subsequently entirely taken offline, for which sharing data is no longer available.
For comparison, when BuzzFeed News analysed the social sharing on stories around the UK general election this year, 19 pieces were shared more than 60,000 times and 120 were shared more than 30,000 times. The single most-shared article was shared 177,000 times.
Top 5 Viral News Stories About Muslims That Have Received Updates
A story headlined "One of Britain's largest halal slaughterhouses is under investigation over allegations of animal cruelty" from Mail Online was shared 35,800 times, including by figures such as UKIP MEP Margot Parker and the model Jodie Marsh. A heading in the story originally claimed that over 100 million animals were killed without stunning using the halal method – in fact, according to the Food Standards Agency, the majority of animals killed in halal abattoirs are stunned before they are killed.

Another viral story was from The Express, about a car attack in Melbourne in January 2017 that killed six people. It was headlined "Melbourne 'attacker' NAMED as 'Islamic' who 'knows how to take you dogs down'".
The suspect – an Australian citizen of Greek-Tongan descent with a history of severe psychological problems – did allegedly claim to be a "Greek Islamic Kurdish Angel of Cult" in one of many rambling Facebook statuses, which also mentioned Scientology and the Illuminati. As Josh Butler of the Huffington Post pointed out, the same comment "made reference to Yazdânism, a pre-Islamic religion whose Yazidi followers have actually been targeted by ISIS forces". The attack was ruled by the police to not be terror-related.
As well as inaccuracy, many of Versi's other complaints centre on the issue of emphasis on faith. One involved the death of 11-year-old Evha Jannath at Drayton Manor theme park, with papers referring to her faith in the headline and even noting the fact she went to a faith school.

"[The faith] of the girl was used to try and bring in other issues which were entirely irrelevant to the story," Versi said. Many other people felt the same, and a letter of complaint sent to IPSO said the reporting of Evha's religion was "exploiting the tragic death of a child". A Daily Mirror liveblog mentioned that Evha had "attended a Muslim school", while the Metro mentioned that the "Islamic school … faced controversy in 2010 for requiring pupils to wear the niqab to and from class".
The watchdog received 1,448 complaints about the Metro article, 12 about a Mail Online piece, and four about the Mirror's liveblog – but they were not taken forward. BuzzFeed News understands the complaints were rejected because the pieces referred to the denomination of the school and not the individual's faith, and this, together with the risk of a published decision intruding into the family's grief, meant that there was no public interest in IPSO considering the matter.
Ted Young, editor of the Metro, said: "This was part of the background to the story and we always mention where a child goes to school. This was additional information. If the school had been known for its strong stance on lunches, homework or high-achieving we would have mentioned that in the same way." He added that he was "always keen to present Muslims in a positive light", and sent examples of positive stories on the paper's front pages.
A spokesperson for Mail Online said: "The word Muslim was erroneously in the story's headline for just over an hour and then removed since it was not relevant to the story."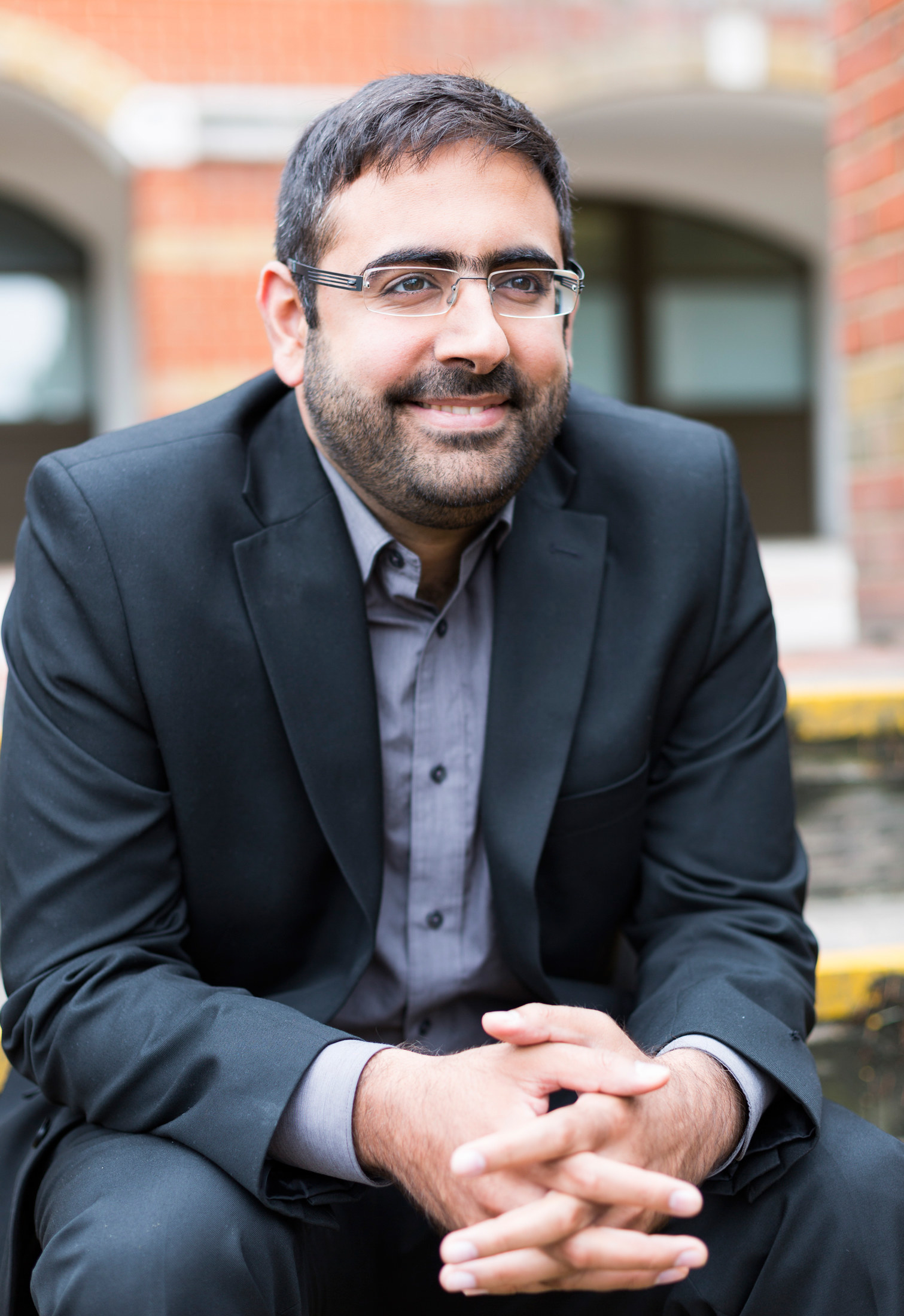 "The 'One in Five Muslims' front page was hugely damaging, hugely worrying, and that's when it hit me," Versi said. "That's when I started looking at it seriously and realising how important an issue it was. Together with Brexit, it spurred me on more."

He added: "Headlines are one thing, front pages of newspapers which are so highly inflammatory is another. I think that is when I made a complaint, and hundreds of other people as well, and it's good finally something was done.
"The question for me was what can be done?"
BuzzFeed News asked all the outlets mentioned in this article what their publications are doing to ensure greater accuracy when it comes to stories about Britain's Muslim community. None provided a comment. However, Versi said he has been in conversation with managing editors directly, and said of the response he's had: "Sometimes there's a denial there's a problem – and for me that's a challenge in and of itself.
"Sometimes there's an impression from my perspective that they believe some of the stuff that has been written about Muslims and they actually say, 'This is fair and accurate reporting and just part of free speech,' when in reality I'm talking about inaccuracies, I'm talking about serious concerns of discrimination, following the rules they agreed to adhere to."
Versi has cited research presented at a conference under the theme "reporting Islam and Muslims in Britain" in 2015 that showed some improvements in the language being used. He said some editors had been willing to engage and discuss their outlets' reporting with him: "Sometimes there are difficult questions and difficult discussions that need to be had."
One comment Versi said he hears from the publishers he's spoken to is: "We know you're watching," which, he said, gives "the impression they are hopefully thinking about things in a way that is improving the due diligence and the processes they have … so these errors [won't] happen in the first place."
Versi points to the lack of diversity in the British press as a reason for inaccurate reporting. Citing research by City University, he said that "0.4% of journalists are from a Muslim background compared to almost 5% of the broader population – which gives an indication of some of the challenges that we face."
He said another motivation for him is to uphold "strong democracy", adding: "We need a strong press that is trusted by people, because the whole point of a strong press is that it holds power to account.
"But at the same time it cannot be the case that power will be held to account, if people don't even trust the press in the first place."
He mentioned a Mail Online headline published after the most recent terror attack in Finsbury Park that read: "White van driver injures at least 10 people after ploughing into a crowd outside London's Finsbury Park mosque where hate cleric Abu Hamza once preached as Muslims finish their evening prayers." The article was later changed, and an apology was added at the bottom that acknowledged both that the incident occurred outside a different nearby mosque and that the Abu Hamza connection to Finsbury Park Mosque is "purely historical".
A spokesperson for Mail Online said: "This was a fast-breaking news story in the early hours of the morning," and pointed out that the first version of the article did not include Abu Hamza's name – it was included later and remained on the site for just over half an hour. Nevertheless, the article was shared over 63,000 times in total, across all major social platforms.
A recent report by the think tank Forward Thinking in the aftermath of the attack said such reporting marginalised "the positive work of [Finsbury Park] Mosque in building community cohesion".
It went on: "Frustrations were voiced over how the past was used as a means of casting aspersions on the Mosque today, portraying the Mosque as a source of suspicion rather than a positive pillar within the community."
Versi said: "It's hugely damaging where there's a terror attack against Muslims that a newspaper decides to try and play the victim-blaming game, in a way that seems to undermine the reality of what terrorism is all about."
Versi is also keen to stress such reporting is not just a problem among tabloids, pointing to the fact that the Sunday Times had to correct a headline reading "Enclaves of Islam see UK as 75% Muslim," on a report about the Casey review of integration. It actually cited a survey of pupils in one Asian school who thought 50-90% of the population of Britain were Asian.
"I think it is really important we don't just think this is a tabloid problem – it's a much broader problem with the way that Muslim communities are understood," Versi said.
Recently, there were a flurry of headlines in newspapers that Romelu Lukaku, the Manchester United player, could not pick up free alcohol that was given away as a prize for a man of the match award because he was a "devout Muslim" – which was not the case.
Most of the articles were retracted without acknowledgement – but not before they were shared thousands of times, with Mail Online's version getting over 5,000 shares and The Sun's over 4,000. Mail Online would later issue a correction.
Versi said some articles were not tweaked to say Lukaku is actually a Christian but were pulled entirely, which suggests to him that the story did not have "the same excitement".
"When you think about what must have been going through the mind of the individual who wrote this, that's when it becomes more worrying," Versi said, adding that such an incident could only be a headline if it involved a Muslim, who would be perceived as different in some way.
"The fact someone chose not to drink alcohol, or be associated and pictured with alcohol, and was a precursor saying this person must be Muslim and therefore it is a story worth writing in a national newspaper, for me is an issue."
When asked whether he has any fears whether his work in forcing corrections will make him a target of the press, Versi said he believes what he is doing is "100% defensible".

"I think as a whole there is an understanding, there is a recognition when I make a complaint I'm not making it in a blasé way," he said. "I'm doing it in a way that makes sense, and when I do complain I do get a response relatively quickly, because there's recognition I'm not doing it for fun.
"I'm doing it because I think it's the right thing and most of the times they recognise the concerns that I have."
Versi is now beginning to monitor broadcast news. Last month the BBC acknowledged a complaint by Versi for booking a man described as "one of America's most notorious Islamophobes", guest Frank Gaffney, on Radio 4's Today programme, the broadcaster's flagship current affairs and news radio show.
Versi said the broadcaster had failed to "challenge" Gaffney's documented "conspiracy theories about Muslims and Islam", which he said was a serious breach of the code of Ofcom regulatory requirement.
Versi said broadcast news is an area he wants to do more work in monitoring, as the British public has a high level of trust in news anchors: According to pollsters Ipsos Mori, 67% of people surveyed trusted TV newsreaders, while just 24% trusted journalists.
"I'm not just talking about inaccuracy, but bias, which is worrying [because] people don't expect [it] from broadcasters," he added.
BuzzFeed News has contacted The Express and The Sun for comment but had not received any at the time of publication.