This is the current British passport. You should recognise it, and yeah, it's burgundy. It also lets you travel freely throughout the EU.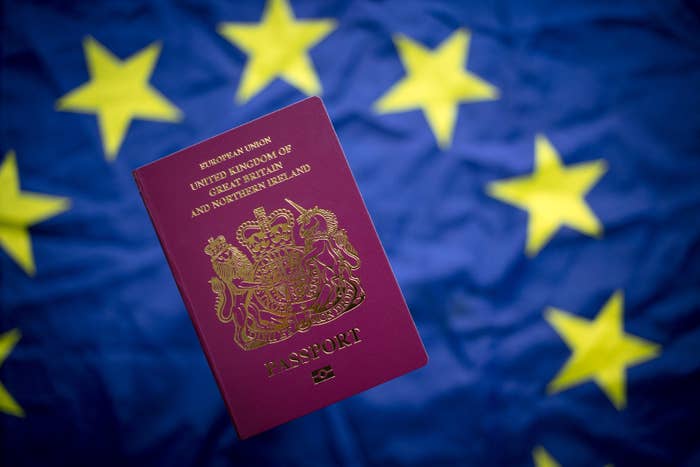 The Home Office has finally revealed what British passports will look after Britain leaves the EU in 2019, and, apparently passports are going to be blue, the same colour they were in the 1980s. Probably before you were born.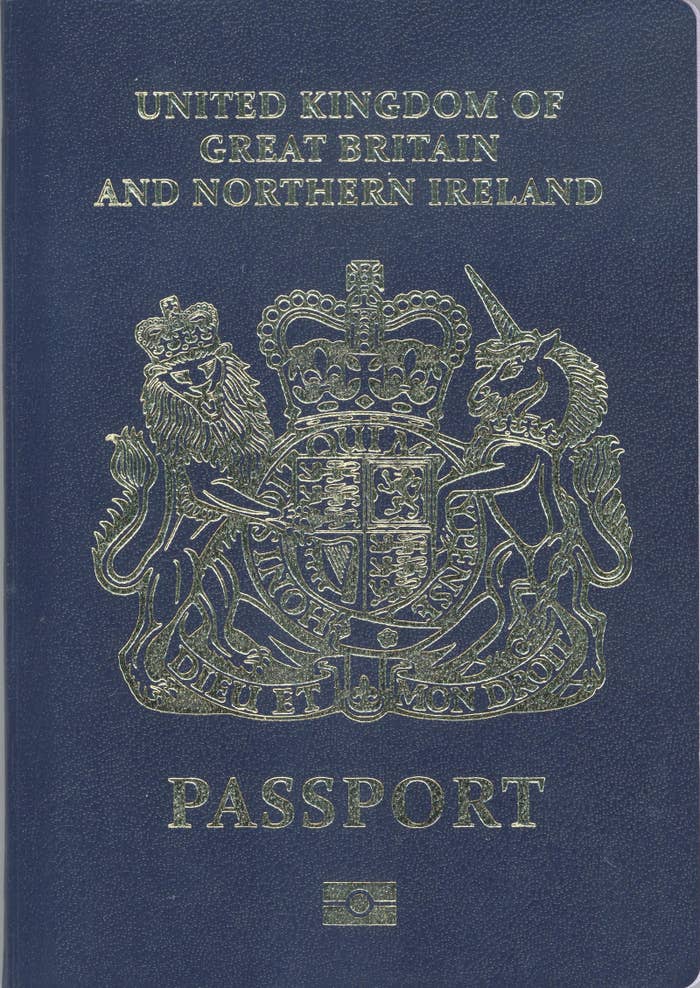 This is how the traditional "dark-blue" passport and the burgundy one look side by side. The older one actually looks more black, but whatevs.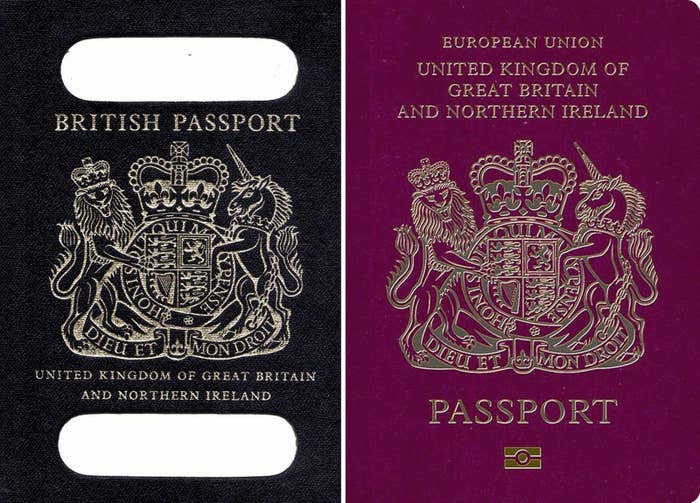 Anyway. Today's Sun has celebrated Britain getting its "iconic" dark-blue passports back.
A BIG. BLUE. PASSPORT...
...that looks nothing like the old one.
Anyway, some people were overjoyed.
But not everyone was having it, pointing out there was something of a generational divide going on.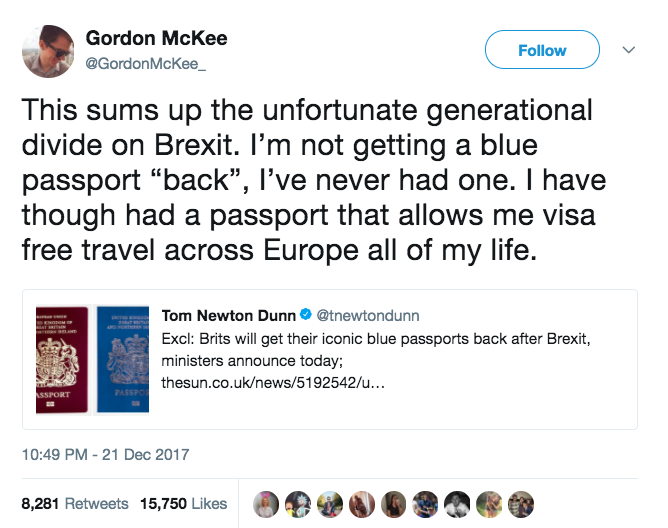 Which rather called the whole "iconic" claim into question.
There were a lot of hot takes...
...hard truths...
...and general grumbling.
Mostly, however, there was an awful lot of piss taking.
People also pointed out other countries have more lit passports, so what is the UK even doing?
I mean, look, dancing reindeer.
In fact, why do Brits even need passports?
We all know this is the only true Blue.
Well, at least Brits can finally match their pets.