The British ambassador to Saudi Arabia has been pictured performing the hajj pilgrimage in Mecca, and is believed to be the first senior UK diplomat to have completed the most sacred rite for Muslims.

Simon Collis and his Syrian wife, Huda Mujarkech, both wearing white Ihram garments, were photographed by Saudi writer and activist Fawziah al-Bakr in front of the royal seal at the gate of the British consulate in Saudi Arabia.
In her caption in Arabic, she wrote: "First British ambassador to the Kingdom undertakes the Hajj following his conversion to Islam. Simon Collis with his wife Huda in Mecca. Praise be to God."

The ambassador replied to the tweet and thanked Bakr for sharing the image.
People on Twitter congratulated the ambassador on the news. This included Saudi Arabia's Princess Basmah bint Saud, who wrote: "Special congratulations to the ambassador and his wife."
In the UK, Mohammed Amin, chair of the Conservative Muslim Forum, also said he was pleased about the news:

Collis, 60, said he had lived among Muslim societies for 30 years and converted in 2011 before he married his wife.

The ambassador joined the Foreign and Commonwealth Office in 1978 and, after studying Arabic, has served mainly in the Middle East and South Asia, according to his official biography.
His first posting was to Bahrain, and he has been ambassador to Iraq, Syria, and Qatar before moving to Saudi Arabia in January 2015. He has also served as British consul general in Dubai and Basra, while his work has also led him to serve in Tunis, New Delhi, and Amman.
The Foreign Office confirmed Collis had performed hajj but declined to offer comment, saying the ambassador's religion was a private matter.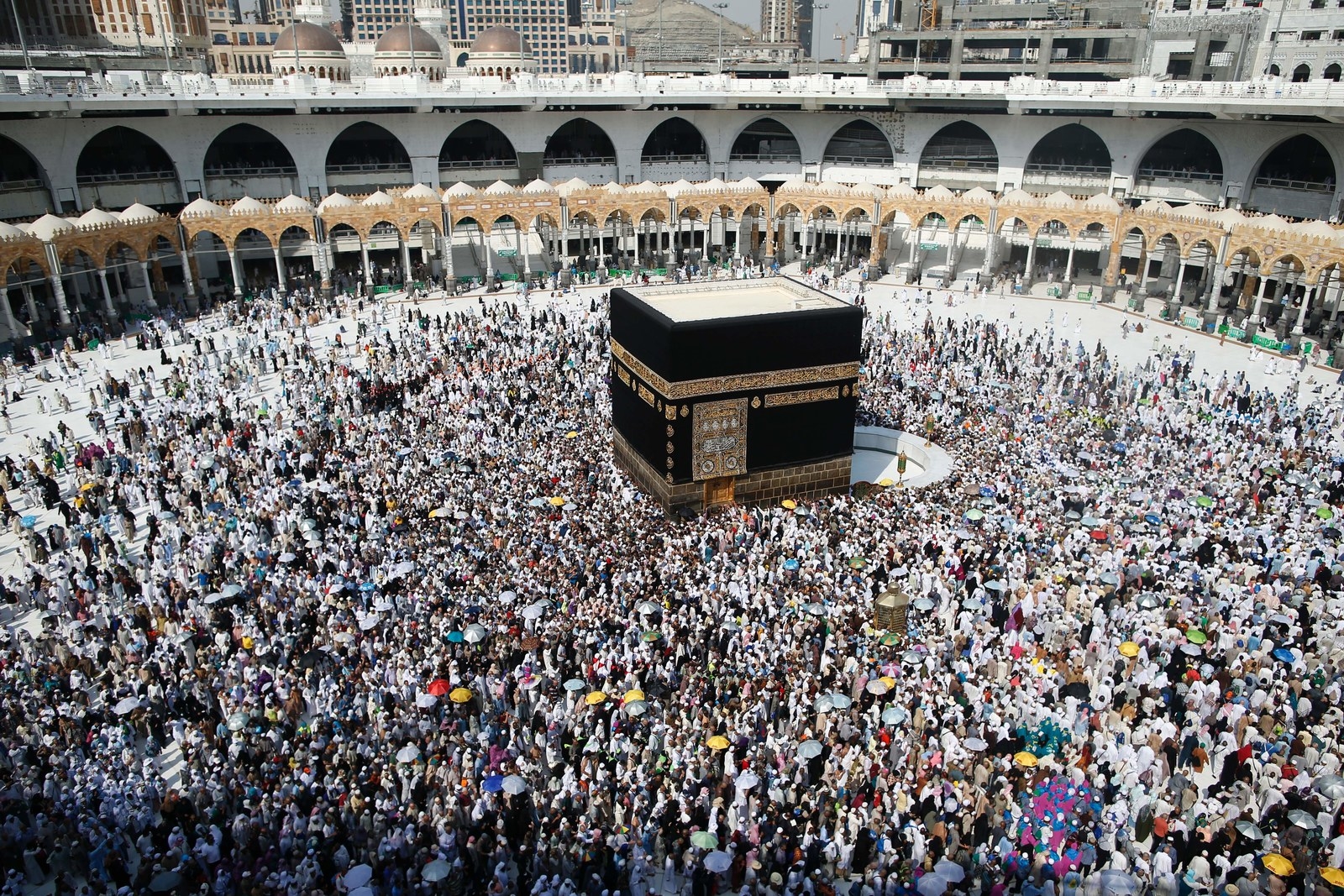 Around 2 million Muslims from across the world travel to Mecca for the annual pilgrimage, one of the five pillars of Islam and an obligation for every able Muslim who has the means.
According to the British Museum, other high-profile Brits in history to have completed the Islamic pilgrimage include: Joseph Pitts, a sailor from Exeter, who wrote the first English account of Mecca and the hajj in 1704; Harry St. John Philby, a British official in India and the Middle East, who performed hajj in 1931; Lady Evelyn Cobbold, the first British woman to perform the hajj, in 1933; and Sir Richard Burton, who accompanied an Egyptian hajj caravan in 1853, going on to write A Pilgrimage to Meccah, and Medinah – the most famous account of hajj performed by a European in disguise.