With temperatures soaring over 40°C in Mecca in Saudi Arabia, hajj pilgrims could use a new gadget to keep cool in the near future.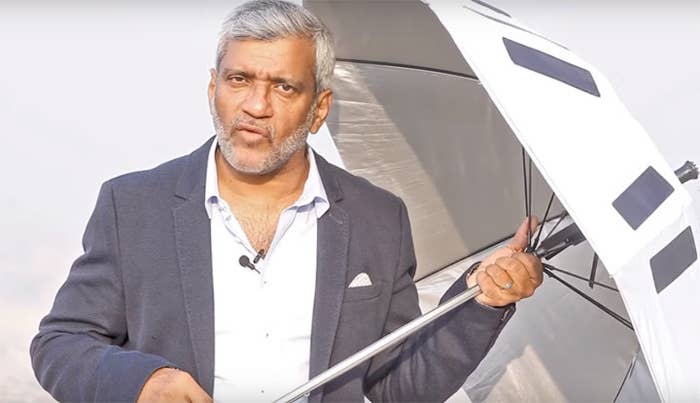 The smart umbrella.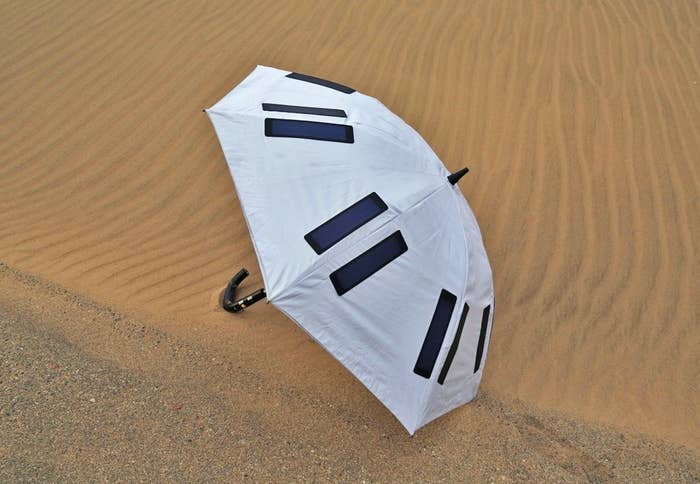 A Saudi-Palestinian company have invented a multi-purpose umbrella featuring a navigation system and a solar-powered fan for pilgrims to use in the scorching heat of the Arabian desert.
Kamel Badawi, a Saudi Arabian scientist, and Dr Manal Dandis, a specialist in human resource management from Palestine, founded "Kafya" hoping it would help pilgrims in the annual hajj season and also be of use to people around the world.
Dr Dandis told BuzzFeed News: "We are testing our product now. We made a prototype, have a patent from America and the Gulf, and now we are producing our umbrella. It's just for testing and we are getting feedback and hoping it will be a final product."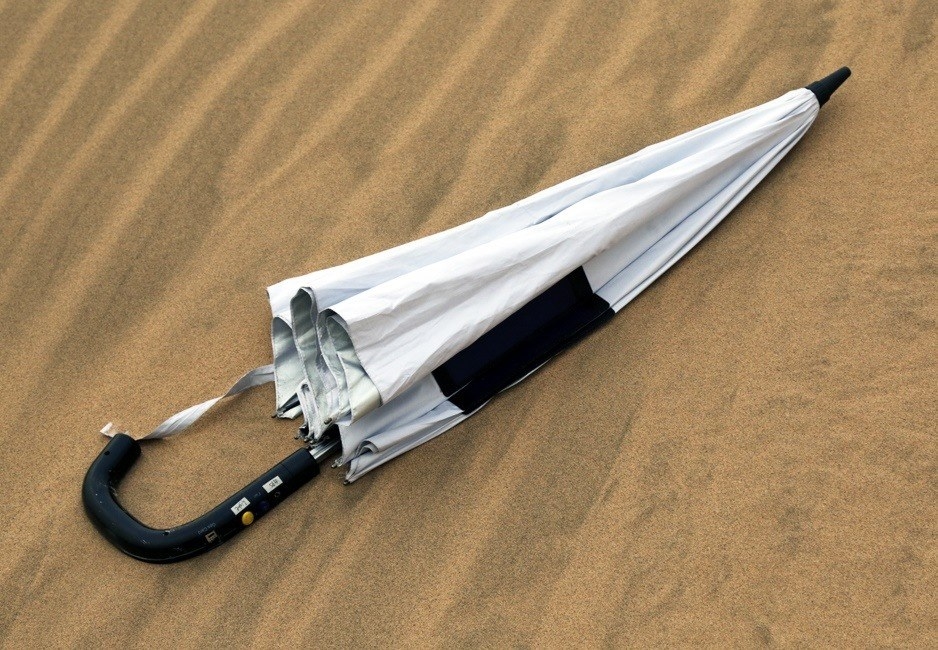 "The number of umbrellas we have produced is not big but is being used on hajj and will be ready this season for Muharram (the first month of the Islamic calendar, which falls in October this year). So in two or three months maximum it will be on the market for everyone," she said, adding it didn't have a price yet.
Dr Dandis said so far the feedback from pilgrims on hajj was good. "The people like it … we give them the umbrella all day and night and ask if we need to improve and they said it was amazing. People in Al-Haram [the Grand Mosque] were asking them 'where did you get it? We need an umbrella like that.'"
The founders wrote on their crowdfunding site: "With the weather in Mecca being so hot during the summer, pilgrims often face difficulties when performing the hajj. Heat strokes and dehydration make it harder for many. Together with this, many people get lost in the large crowds and need to find a way back to their families."
Not only does this umbrella beat the heat, the inventors hope it will help keep people connected.
And for older people, it becomes a walking stick even equipped with a torch for evenings.
Badawi wrote: "No one has considered the umbrella could be used for more than one purpose. When we started thinking about this, we found that we could install a built-in fan to keep the user cool."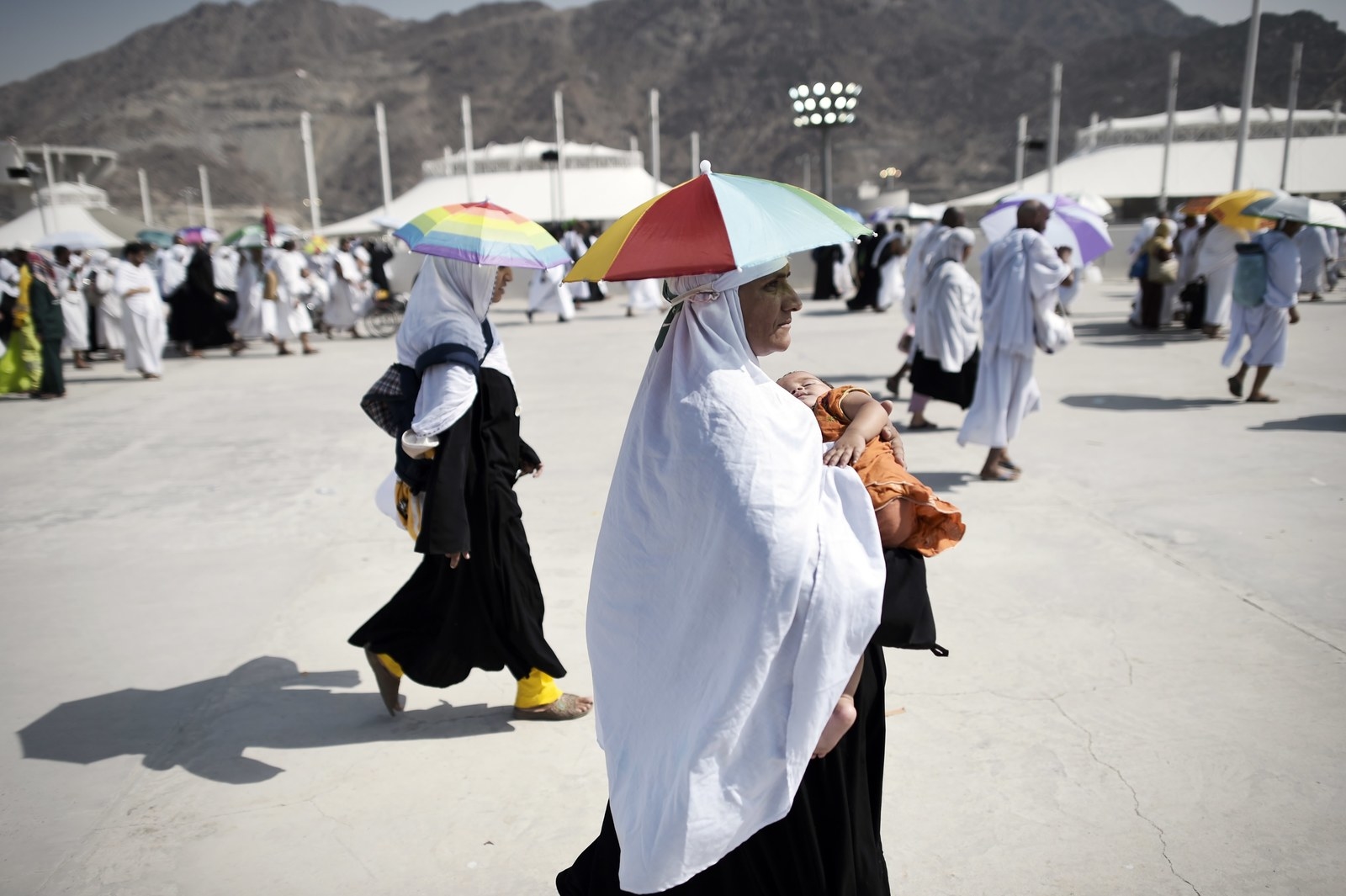 Its timing is significant as extreme heatwaves are expected to hit the region, according to scientists.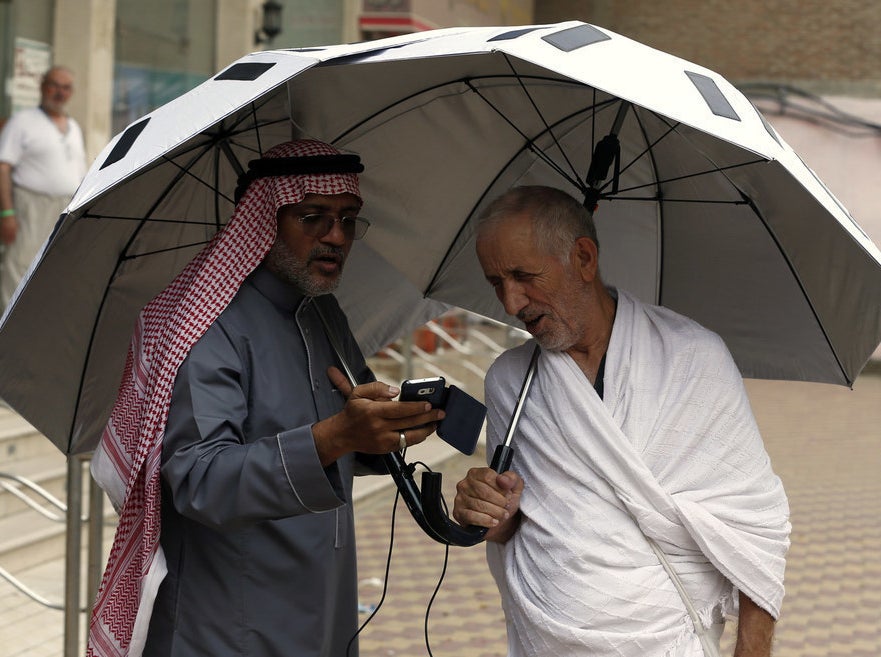 In the next few years hajj, fixed according to the lunar calendar, will fall in the summer in Saudi Arabia. With temperatures rising, and with the threat of extreme weather conditions such as a heatwave, it will affect Muslim pilgrims.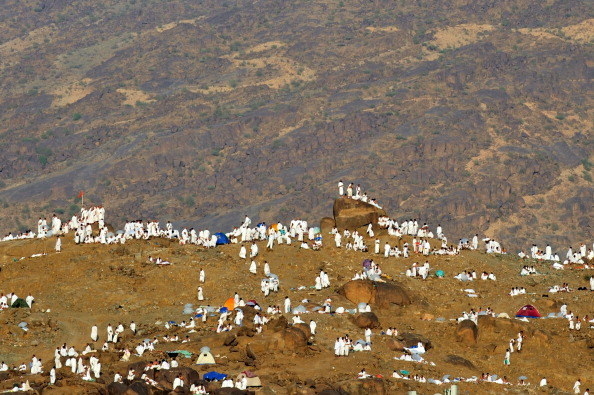 The two million pilgrims, many of whom are also elderly, perform rituals outdoors including from dawn to dusk on the plains of the day of Arafah near Mecca, explain scientists at Massachusetts Institute of Technology said, writing in the journal Nature Climate Change. As a result Saudi Arabia is investing in technology to keep pilgrims cool on site, while scientists continue to find new ways to keep pilgrims comfortable and safe.
As a result other forms of technology are being distributed to keep pilgrims safe. Such as e-bracelets.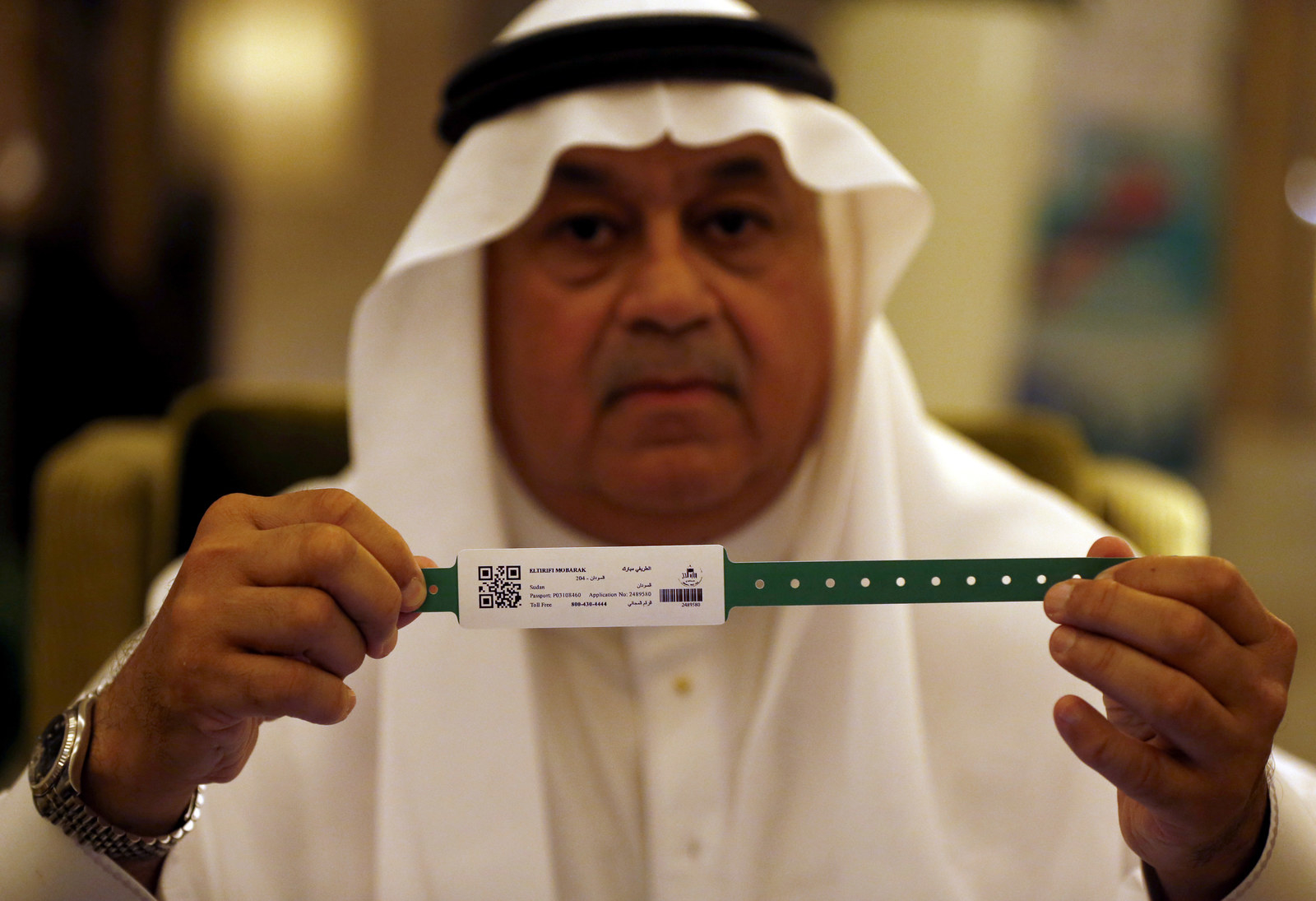 After the stampede disaster last year, Saudi Arabia has introduced electronic identification bracelets for all pilgrims heading to Mecca as part of the safety drive. It contains details about the pilgrim, and is connected to a mobile app.
There's already a plethora of smartphone apps
Now, pilgrims are able to use mobile software from "Hajj Salam" to "Smart Hajj" to keep track of rituals – such as the number of times they have circled the Kaaba, to reading the appropriate prayers at the right time, and even virtual guides of the holy city.
While wearable technology for hajj is currently being developed.
This year there are even mobile phone charging ports at the Grand Mosque so people have enough juice.
Installation of the world's largest folding umbrella in the northern courtyard of the Grand Mosque in Mecca began earlier this year. Each canopy will have a giant clock, screens of guidelines for worshippers, air-conditioners, and surveillance cameras, according to the Saudi Gazette.
Each umbrella will have a height of 45 meters and weigh 16 tons. It will give shade to an area of 2,400 square meters when open. Around 250 giant umbrellas have already been installed on the plazas around the Prophet's Mosque in Medina, in Saudi Arabia.