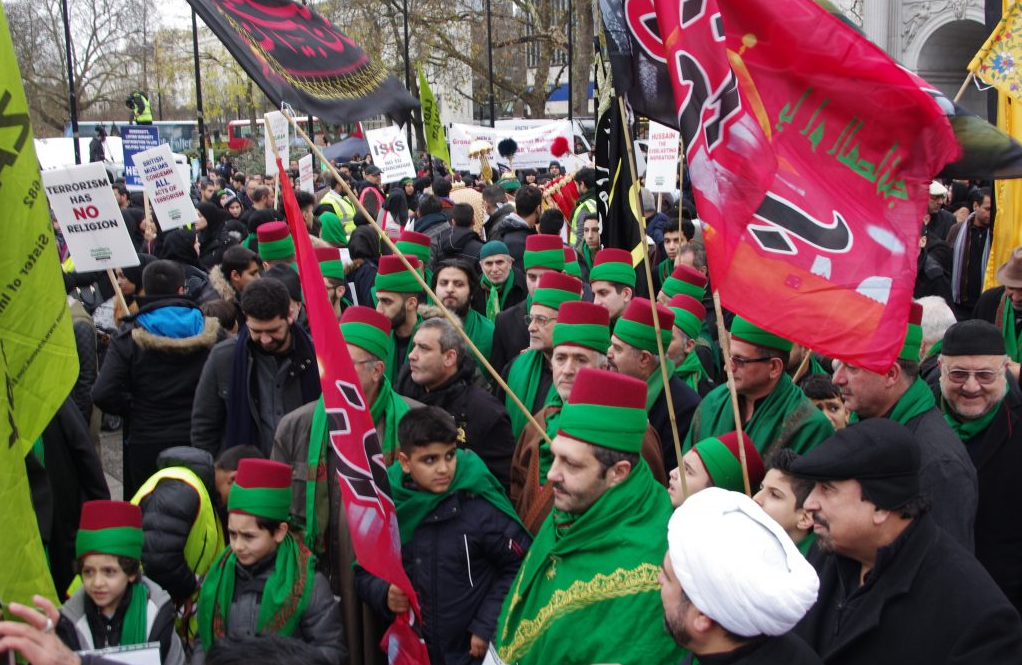 Organisers of one of Britain's biggest Shiite Muslim events have urged attendees to leave political banners at home as part of efforts to address misconceptions about the procession.

Thousands of people are set to march through central London on Sunday 20 November to mark Arbaeen, which is considered one of the most important days in the Shiite calendar and is characterised by a funeral-style procession with pilgrims wearing black clothing.
Last year, amid growing anti-Muslim sentiment, organisers feared the march could be perceived negatively, so attendees carried placards bearing the words "No to ISIS".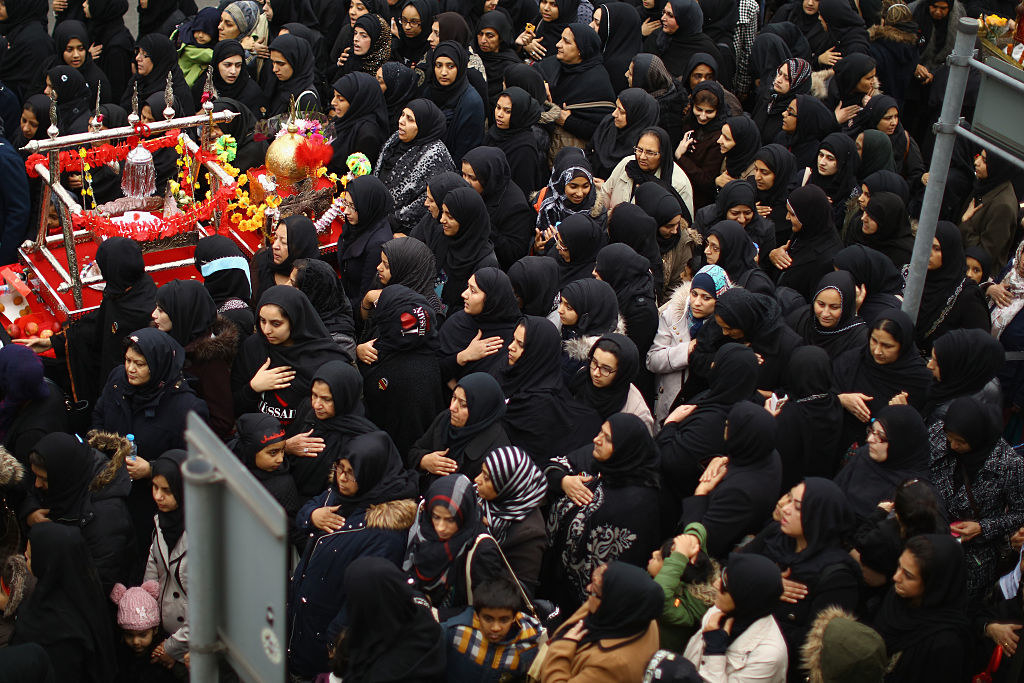 However, it led to the event making headlines as simply a demonstration by British Muslims against the militant group, with the religious aspect being lost.
Organisers now want to make sure the purpose of the march is clear and, as well as asking pilgrims to avoid political messages, will provide placards with faith-based messages in English instead of Arabic.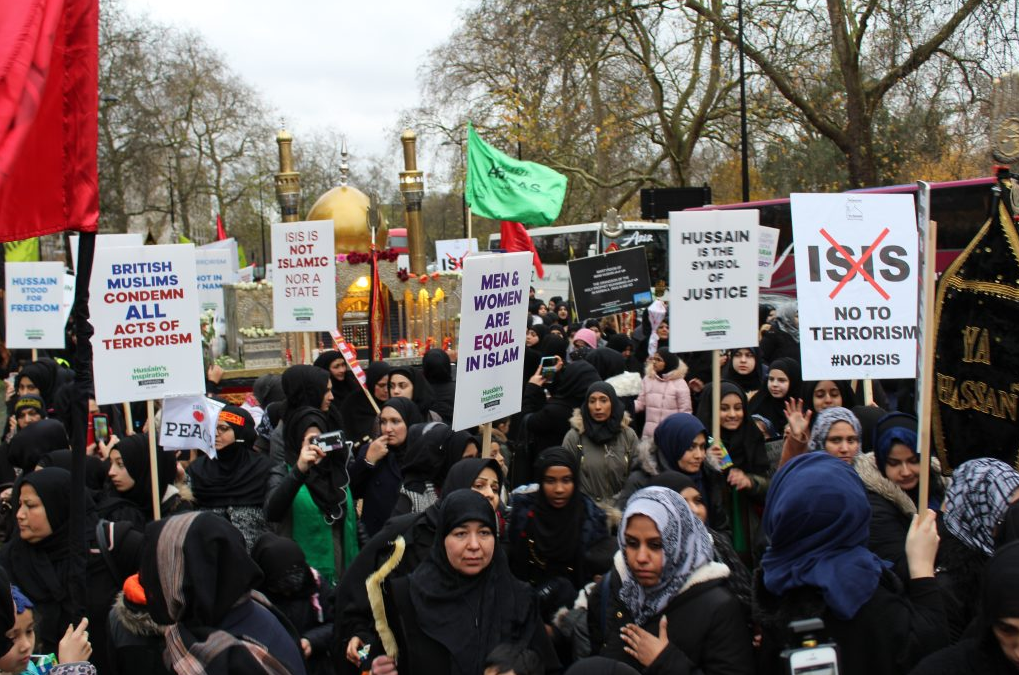 Kashish Raza, the coordinator of volunteers, told BuzzFeed News: "There's a lot of controversy around processions, and I understand where onlookers' [unease] can come from, in the sense there's a lot of Muslims gathered all in black.
"We've always said no political flags, no political banners, and we've discouraged it all these years. It was only last year we changed our [approach] and we thought, How can we walk the streets? We don't want people to get confused and that's why the anti-ISIS banners came out.

"It was quite relevant and I think it was important at the time to have those banners, so they [the public] know we're not those people that they may perceive us to be, obviously because ISIS have taken over the black colour and the black flag.
"We've had endless meetings before and discussed how can we [avoid] black, as black is a mourning colour. ... There's all these things we have to take into consideration."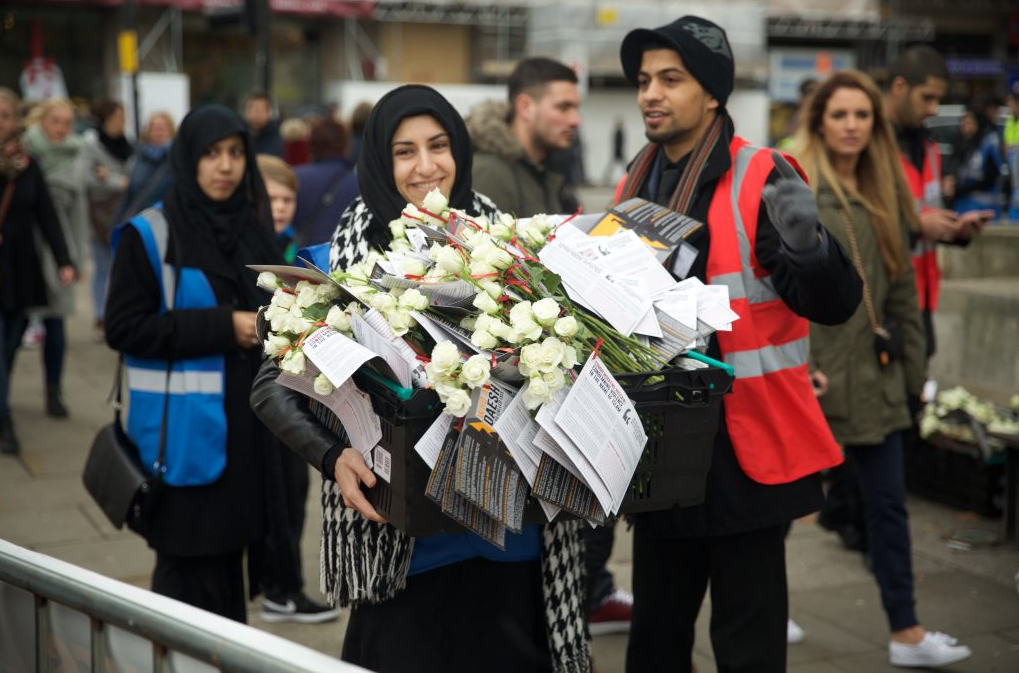 The procession, which first began in the UK 36 years ago, now attracts a 15,000-strong march of mourners with around 300 voluntary stewards. Muslims from across the country are expected, as well as some international pilgrims.

The procession starts at Marble Arch before heading south towards Buckingham Palace then looping back.

Arbaeen comes at the end of a 40-day mourning period commemorating the martyrdom of Imam Hussain, the seventh-century Muslim leader and grandson of the Prophet Muhammad, at the Battle of Karbala in 680.
Hussain's death was an event that divided the early Muslim community, which eventually split into two main sects – Sunnis and Shiites. And while some Sunnis, Christians, and other faith groups do take part, Arbaeen is a distinctly Shiite ritual.
Last month, an online petition was launched calling for the banning of a gathering in Luton for Ashura, the start of the 40-day mourning period, which called the event "deeply sectarian". It was met with a counter-petition, which said trying to ban the procession was an attempt to divide Muslim communities.

When asked whether there were any sectarian concerns for the community, Ammar Farishta, a manager at the Council of European Jamaats, a body of Shiite communities, told BuzzFeed News: "You've got various individuals lurking around Hyde Park Corner who are aware we are here and may want to start a debate unnecessarily." He said previous processions had passed without incident.
Izhar Haider, the founder of the UK's Arbaeen procession in 1983, told a room full of volunteers at a meeting a week ahead of the procession: "If someone is aggressive, take two steps back."
He also told volunteers he did not want to see personal political slogans and said: "Nothing will take over. We don't want it to be about ISIS … We don't want to be a target."
Farishta added: "The importance of this is not a political event. It's not a nationalist event either. This is very much a faith-based event. This is an event where we are commemorating someone who everyone can relate to."
"As far as security concerns go, we've built fantastic rapport over the years and has allowed us the peace of mind," Farishta said, adding organisers had worked well with local authorities such as Westminster council and the Metropolitan police for many years.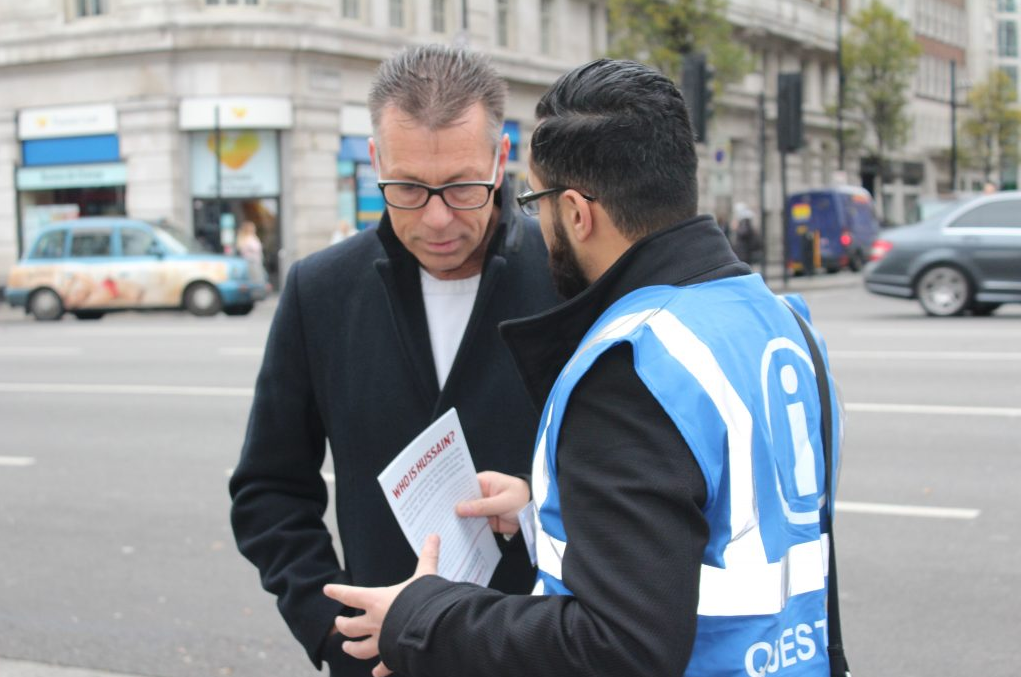 A Met spokesperson told BuzzFeed News that the force was aware of the planned procession, adding: "This event is historically a peaceful procession. There is no special policing plan in place for his event."

Traditionally, mourning on Arbaeen includes self-flagellation or beating of the chest to express grief, but Zainali Panjwani, the educational team coordinator for Arbaeen UK, said it was important to adapt practices in the UK.
Strict guidelines have been published on the official website of the London procession, which makes clear that blades and bare chests are not permitted, and that any blood – traditionally from self-flagellation – should not be visible.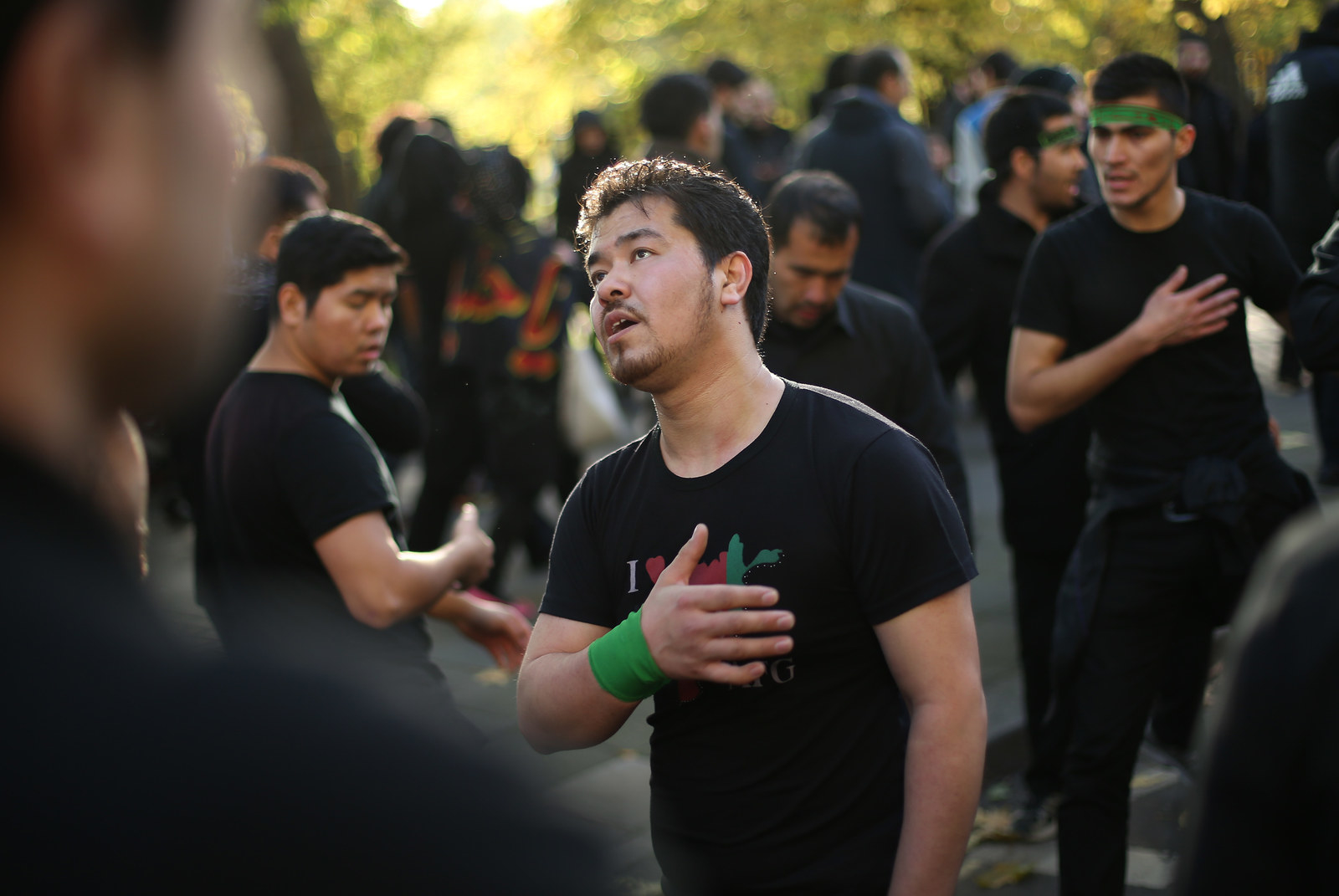 Panjwani said mourners could express themselves in different ways: beating their chest, carrying replicas of shrines, or choosing to simply walk along.

"One of the things we want to make sure is, as we are going out on to the streets of London, and the culture of London is very different from our 'back home' cultures, it's important we respond in the same way," he added.
Similar events are taking place around the world: In Iraq millions of Shiite Muslims have already arrived in Iraq's holy city of Karbala ahead of the religious day, where pilgrims traditionally gather outside the golden-domed Imam Hussain shrine.
The al-Khoei Foundation, an international Shiite Muslim organisation, estimates 22 million pilgrims will be taking part, according to the New Arab news website.