When the lights dimmed and models walked off the catwalk at the Anniesa Hasibuan show, the audience gave a standing ovation. The garments of flowing metallic and pastel hues, audacious embellishments and traditional Indonesian jacquard fabric wowed fashion watchers, as the Jakarta-based designer made history putting on an all-hijabi haute couture show.

Hasibuan, 30, and one of Indonesia's leading fashion designers, said the fashion show was: "The best moment I ever had!" in an Instagram caption.
"My ready-to-wear line is simple and elegant, but still uses the luxurious materials that I am known for, and my wearers can now feel like princesses in their day-to-day lives, not just on special occasion," Hasibuan said in an interview with the Jakarta Post.
She added: "The response was so positive that I have become more confident and am ready to focus on ready-to-wear garments, even though I started with couture," said the designer, who made her mark at the first international modest fashion show in Istanbul earlier this year.
"People sometimes think that I've just jumped straight into going to NYFW, but it was a process. It has been a long journey which I have taken step-by-step," Hasibuan said.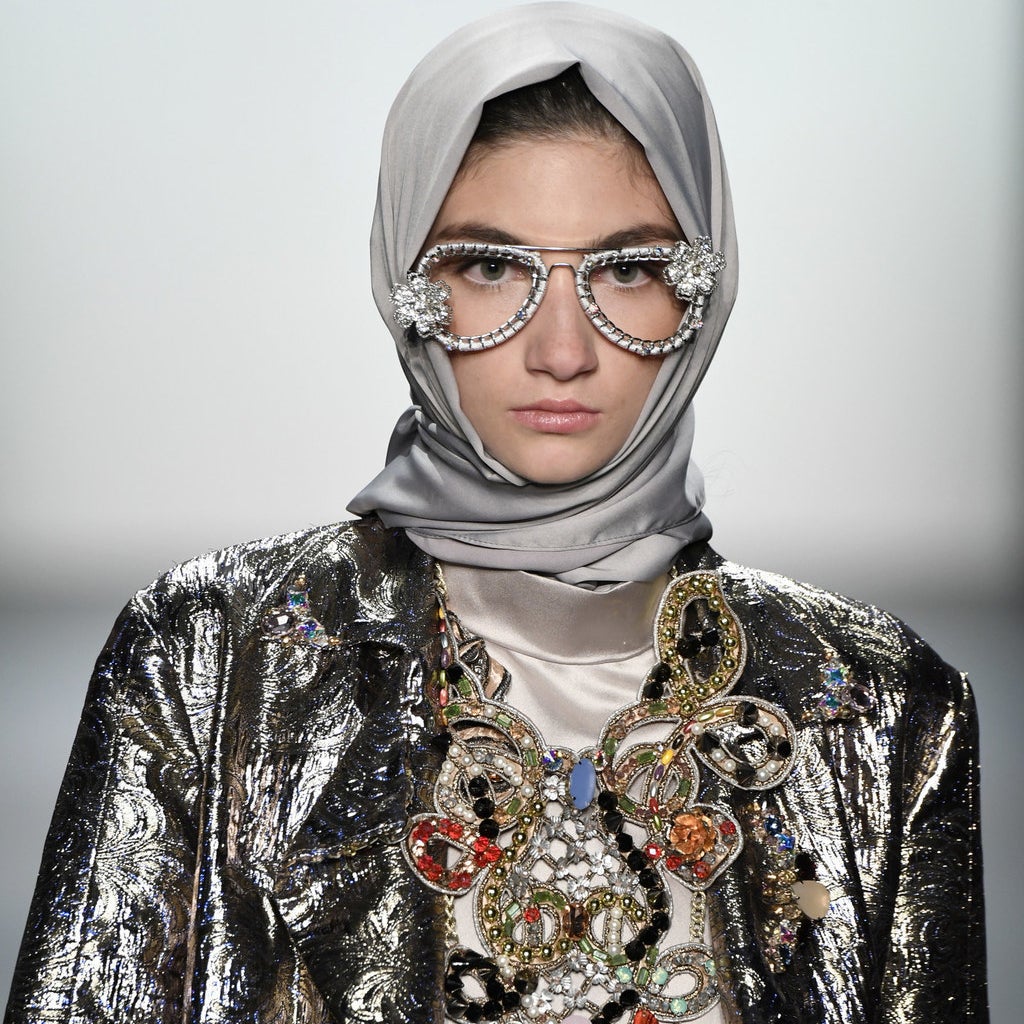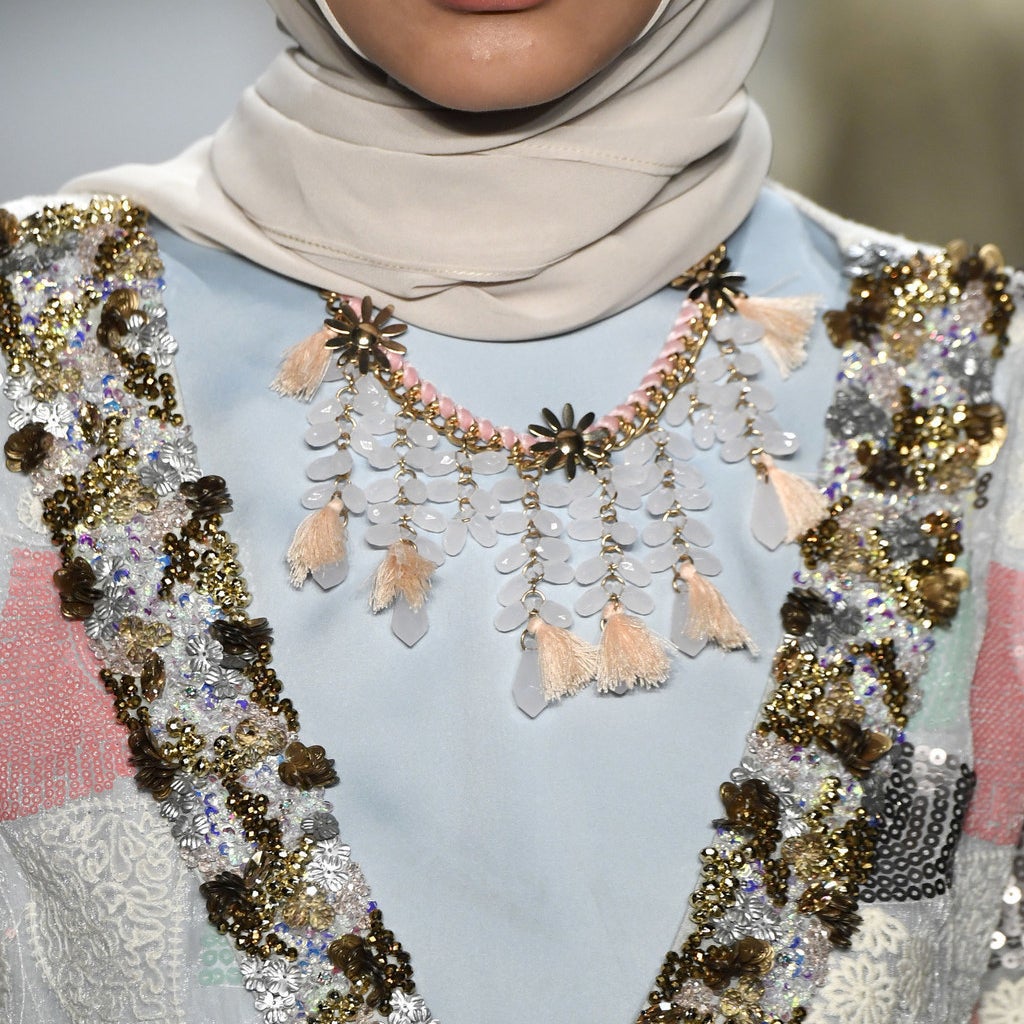 The show in New York showcased 48 looks from her Spring/Summer 2017 collection titled D'Jakarta, with 38 being ready-to-wear pieces and 10 evening gowns, while each model was adorned in a plain silk hijab covering her hair.

Melanie Elturk, the CEO of Haute Hijab modestwear brand, said it was a big moment in fashion and wrote on her blog: "Last night I witnessed history … I wondered to myself whether Indonesian designer Anniesa Hasibuan would actually show her designs at New York Fashion Week the way she did at Istanbul Modest Fashion Week - in head to toe hijab.

"There she was, in full-on hijab and what a sight to see. Model after model in full hijab," she wrote.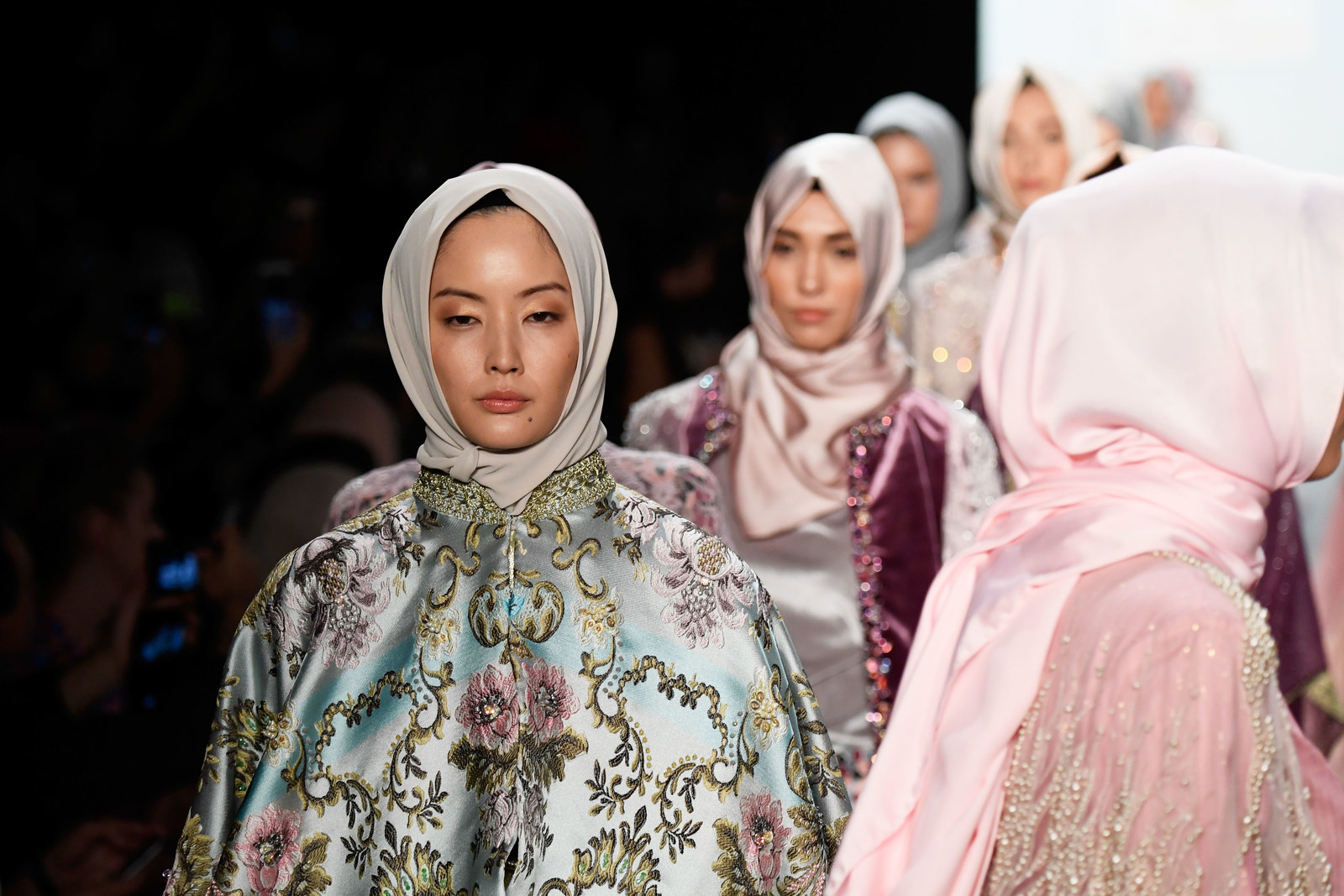 Although many other fashion-watchers said she was the first Muslim woman designer in hijab to also feature all hijabi models on the coveted fashion platform in New York, Muslim women have featured in NYFW before. African-American Nailah Lymus in 2011 had launched her Muslim modelling agency Underwraps and previously had her collection Amirah Creation shown at New York Fashion Week, while brand Ann-Nahari created by designer Sumiyyah Rasheed has also featured women wearing hijab on her shows.

Hasibuan is said to be making history as she is one of the few Indonesian designers to have ever been invited to showcase a collection at NYFW, presenting her collection alongside household names such as Anna Sui, Vera Wang, and Michael Costello.
While the Anniesa Hasibuan Boutique headquarters will be based in Indonesia, London will be the second home of the upcoming fashion brand, a spokeswoman confirmed to BuzzFeed News.
People on twitter couldn't get enough of it and said Anniesa Hasibuan made ~waves~ at NYFW :