As 18-year-old Arif Uddin clutches the white envelope containing his A-level grades, he can't quite believe his eyes.
There, in black and white, is the culmination of months of hard work: four As, in maths, further maths, economics, and physics.
Uddin's peers, who have themselves received glowing grades, offer congratulatory hugs. Not only is their friend now heading to University College London – one of Britain's top higher education institutions – to study maths, he is the first person in his family to go to university. It's a big deal.
"Together, we're all happy," he tells BuzzFeed News, almost speechless. "It was stressful having to do two years in one and it was an overload in content, but it worked out," he added, referring to the reforms that meant the AS level grades he earned last year have been disregarded, in favour of one set of exams.
Uddin is a pupil at Newham Collegiate Sixth Form in East Ham, which has made headlines after 95% of its pupils received offers from top British universities and the US Ivy League. The college, which officially opened in September 2014 and is sponsored by the City of London Corporation, holds specialist teaching status in biology, physics, chemistry, and mathematics and was judged "outstanding" by Ofsted in 2016.
The east London borough of Newham contains some of the most deprived areas in Britain and is home to one of the largest transient immigrant populations in London, where more than three-quarters of the local population belong to ethnic minority groups.
So the data might predict a different outcome, but the students learning inside this red-brick building, nestled among fried-chicken shops, pound shops, and pawnbrokers on Barking Road, are bucking every trend.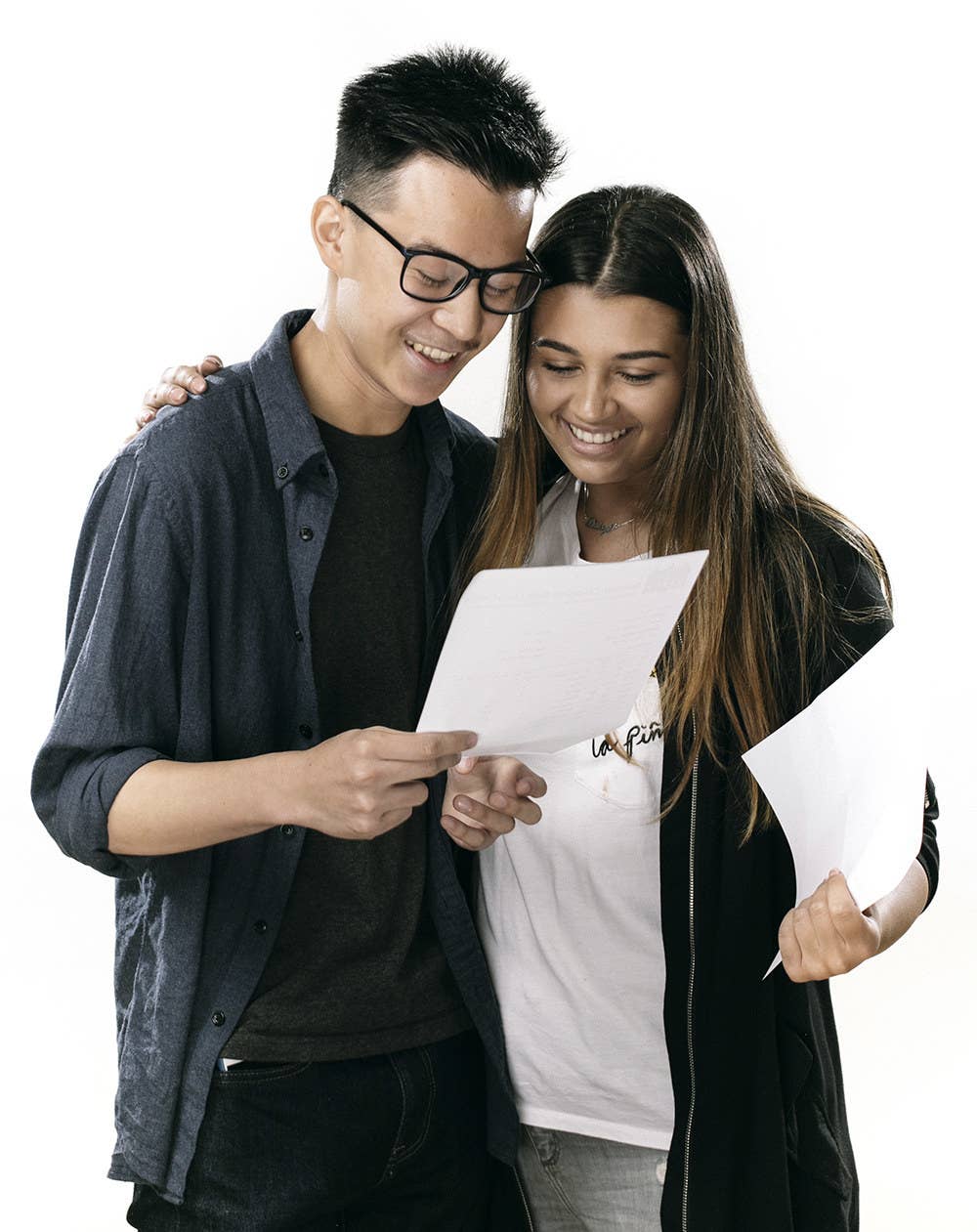 There's 18-year-old Habibat Olaniyi, who is also heading to UCL, to study chemistry – the subject she got an A* in. "I can't believe this is me. That's my name. That's my candidate number," she says, before checking the results again. "I'm over the moon. … I'm actually shook."
Zarafshan Ashraf – who got As in biology, chemistry, and maths – is heading to King's College London. "It was difficult as our AS-levels didn't matter any more, but the teachers prepared us well, and my family is so happy for me," Ashraf says, adding that as the eldest of her siblings she wanted to work hard and set a good example.
Ashfiqur Rahman, who only moved to the UK from Italy towards the end of year 10, got an A* in maths and will also become a student at King's. "I feel really good," he says, adding that he hadn't done as well as he would've liked in the subject's AS. " I dug in … it became my blood and I can't get rid of it."
Nearby his friend, Ahsan Bashar, nervously checks his phone as he waits to hear if he got into Edinburgh University with his A* in maths, A in geography, and B in further maths.
Another pupil, Vlad Fedeosejeos, can't stop smiling: He got an A* in psychology and will enrol at Durham University later this year. "It's unexpected – I'm so shocked," he tells BuzzFeed News. "I did not expect this."
Vlad says the reason for his success is his teachers. Without them, he says, he simply would not have got the grades.
Head boy Haseeb Akhtar, who achieved three As and will study medicine at UCL, said 10 or 15 years ago it would have been inconceivable for so many students in Newham to be going to Oxbridge and Russell Group universities, but that teachers were pushing them "to the upper limits of their intellectual capability".
The driving force behind the success stories coming out of Newham Collegiate is said to be Mouhssin Ismail, a 38-year-old City lawyer turned headteacher.
"I'm elated," he tells BuzzFeed News. "I get a sneak preview of all the results, so I know this college has done fantastically well this year and managed to get 88% A* to Bs and 99% A* to Cs, so we've got 95% Russell Group University offers." Nine students have earned places at Oxbridge, and 39 students have places on coveted medicine and dentistry courses.
Tafsia Shikdar won a scholarship to study engineering at the Massachusetts Institute of Technology – a university with alumni such as Buzz Aldrin, the second man on the moon.
Shikdar earned four A*s. "One of our kids are going to MIT this year, and for someone in Newham to do that, I hope there will be a shift in mindset," says Ismail. "It's the philosophy of saying: If she can do it, why can't you?"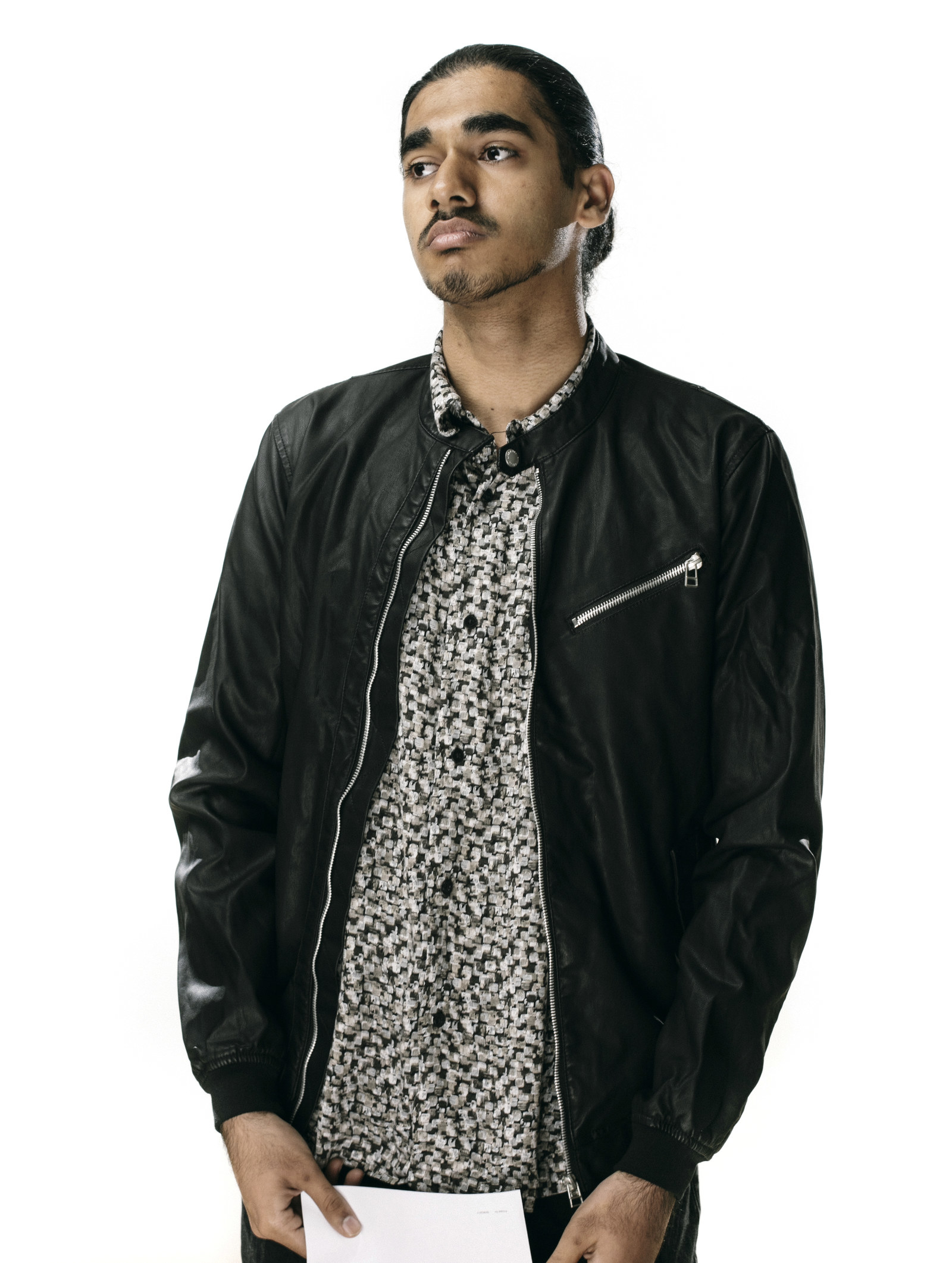 The stakes are high, Ismail said. Educational success for students from Newham means "changing their life chances for them and their families".
"And while Newham is known to be poverty stricken, there isn't a poverty of ambition among the students – and I think that's key for these types of kids," he adds.
Ismail's comments chimes with research from social mobility charity Sutton Trust which shows that young people from black and Asian minority ethnic backgrounds are more likely to aspire to attend university than their white peers. There is currently an 11% gap and it's growing.
That said, employment rates for black and Asian jobseekers are still lagging behind their white counterparts, with a lower household income on average.
Employment rates for Pakistani and Bangladeshi women are 37% and 31% respectively – far below the employment rate for white women (72%), with MPs describing Muslim women as facing a "triple penalty" at work. In other words, they face discrimination because of their race, faith, and gender.
Ismail is under no illusions about the challenges his pupils will face when they enter the workplace. He says: "I think the social and cultural capital has been something that is lacking and I found quite difficult when I went [to work], so while our kids might have fantastic academics … they need to be able to work in the workplace."
A-level economics teacher Zobaida Elmi agrees. Elmi, who is in her first year teaching at the college, grew up in the area and is thrilled to see how teaching standards and opportunities for her pupils' generation have improved.
Five of her students have received entry-level offers from top city firms and will be heading straight from sixth form into jobs. This is why soft skills that prepare pupils for an office environment are essential. Elmi recalls holding a session for her students in which she taught them how to walk into a room and give a good handshake – and getting them to repeat it 10 times.
Reflecting on the results, she says: "Kids in this area lack social mobility and opportunity and this shows the country, yes, Newham kids are good enough."
"You know, Eton, we're coming for you!" she adds in jest.
Understanding that his pupils will be competing in the world against those from top grammar and private schools, Ismail says he has tried to expose them to life beyond Newham's borders.
"And that's why we send kids to Abu Dhabi for work placements, that's why we send kids to Japan or Washington – we give them access to some of the best companies," he says.
The school has hosted high-profile speakers including former Labour leader Ed Miliband and Mervyn King, former governor of the Bank of England, to "normalise" such experiences.
Student Saadi Sajid, who has an offer to study at the London School of Economics and was elected member of youth parliament for Newham, was offered work experience at a top law firm in Abu Dhabi fully funded by the college, for example.
Majida Begum, who will read English at Cambridge University, had the chance to visit Washington DC, get a tour by a senator, and visit the United Nations HQ in New York, and also sit in a lecture at Columbia University.
When pressed for the college's secret, Ismail replies: "I don't think it is a secret. It's just fantastic teachers, fantastic students with strong relationships, and creating an environment where we say to them: Why not you?"