Zamzam Ibrahim was sitting at a coffee shop on 1 July when her phone started vibrating. It was 11:30am and she had travelled to London for a day of meetings, when she noticed she was suddenly receiving a lot of notifications. "I went through the messages and it was a lot of hate. And I was like, OK, what's going on?" That's how the 23-year-old newly elected president of the University of Salford student union found out her teenage tweets had been found by the tabloid press.

It had been two months since the Manchester Arena bombing, in which 23 people were killed and 250 were injured. It was reported the attacker, Salman Ramadan Abedi, had taken a course at Salford in 2014 but dropped out. The university published a statement, saying this news had been a "shock" to the university community, which had no connection to the attack, but in the following days its staff and its students came under the spotlight of the international media – none more so than its student union president.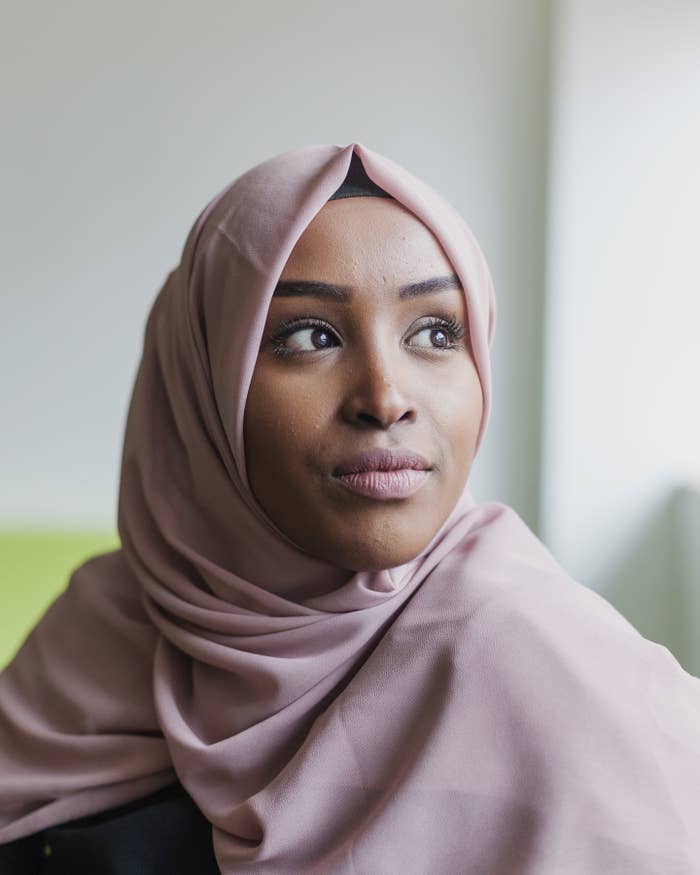 Newspapers including the Daily Mail and a far-right Washington-based website published stories about Ibrahim with headlines like "Salford student union president calls for Islamic takeover" and "Student Union President: Oppress White People, Make Koran Required Reading For 'Islamic Takeover'". They were based on tweets she had sent five and six years before, and mentioned she was now the student leader at the same university that the Manchester Arena bomber had attended.
"I never imagined I could receive death threats from America, [but] I've got letters in my drawer," Ibrahim tells BuzzFeed News about the aftermath. Such headlines are the first things that come up when you google her name.
Screenshots of her tweets and posts from her account on AskFM, a social network favoured by teens, had been unearthed and embedded in articles. In one post when she was 16, Ibrahim had been asked what one book she thought everyone should read. She said the Qur'an, adding in jest that, if that became a reality, "We would have an Islamic takeover!" In another post she said there should be "boundaries" in friendships between men and women because it was "Islamically not correct". In 2012 she tweeted "#IfIWasPresident I'd oppress white people just to give them a taste of what they put us through! #LMFAO."
After being hounded online and in letters, she defended herself in an article published by The Independent, saying: "The adolescent comments of a young girl were twisted to make them seem far more sinister than they ever were intended to be." She said the collection of social media posts were selected to make her seem like a "fanatical Muslim and a threat to British society" and she found it strange she had to clarify that the comments "clearly do not reflect my views today".
She explained how, as a 16-year-old, she was still working out who she was and that the articles did not mention her charity work and initiatives she had been a part of since she made the "few ill-advised jokes". She felt the articles aimed to make politically active Muslims feel "unwelcome in the public sphere."
Ibrahim is just one of a record-breaking number of full-time Muslim sabbatical officers at British universities this year, according to National Union of Students vice president Ali Milani, who told BuzzFeed News the number has risen from fewer than a dozen two years ago to 62 in 2017. At one university, King's College London, every student representative is Muslim.
This increase in participation could be a direct response to Muslim students being politicised against their will, four leaders told BuzzFeed News in a series of frank interviews.
Despite them being elected to high-profile positions, and campaigning on multiple mainstream issues, they are still typically discussed through the lens of "radicalisation on campus". They underlined a "crisis of identity" for young Muslims that has led to a drive to represent their communities in a positive light.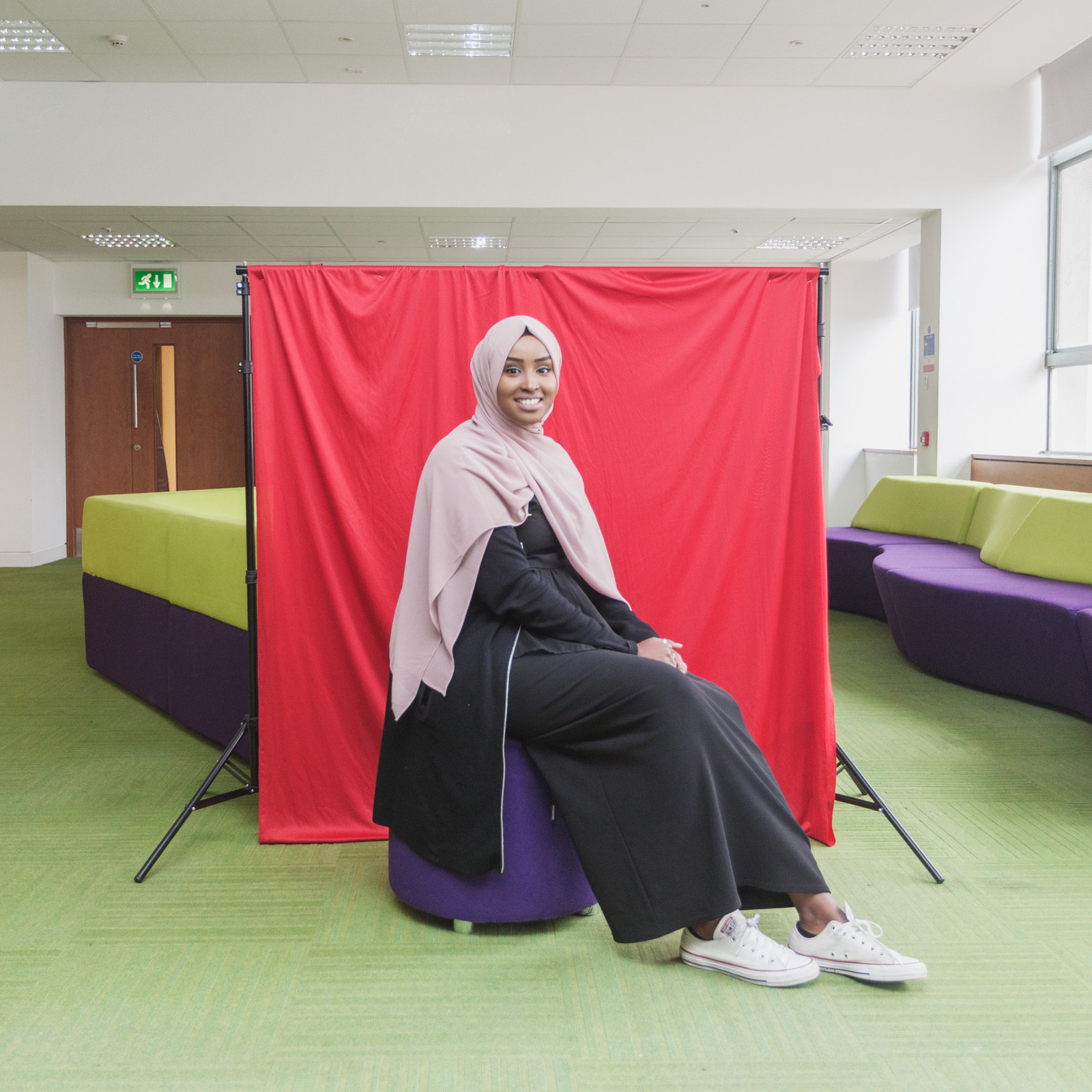 They spoke about the anxiety of holding their positions at a time when Muslim students face particular scrutiny, with instances of prayer rooms being bugged with CCTV cameras. The website Student Rights, a project of the right-wing think tank The Henry Jackson Society, monitors the speakers Muslim students invite to speak on campus, with the aim of "tackling extremism on campus".
Speaking from her student union office, Ibrahim – a finance graduate who represents 20,000 students – says she was shocked at how long the hate mail she received lasted, but had been prepared for the scrutiny a Muslim woman can face in such a position. She cites the experience of Malia Bouattia, the former president of the NUS who made history as the first Muslim woman in the position. Bouattia faced accusations of anti-Semitism, which she denied, as well as repeated anti-Muslim attacks. She said her year in office had taken an emotional toll on her, landing her in hospital multiple times with stress-related illness.
"I'm sitting in a mould that was never fitted for me," says Ibrahim. "I'm reaching targets that were never aimed for me to reach."
She feels universities need to better support Muslim students and union representatives who experience abuse like she received, and suggests an action plan needs to be put in place for when negative press coverage hits. "What universities need to recognise is there's a person behind [the headlines] and they need to support their students and offer them welfare advice and support."
She believes those who attacked her are driven by a sense that a Muslim has no place representing non-Muslim students: "It's 'ooh, they're overstepping their mark now – let's knock them down a peg.'"
But her background is fundamental to why she speaks so passionately about what pulled her into a role she has been working through the summer for, a role she has been working weekends and evenings for, a role she has been travelling around the country for. "The reason why I ran for a position was because I didn't see myself represented within the union."
She is repeatedly asked how, as someone from a minority group, she can represent all students. She says it gets exhausting to answer. "I always have to flip it back and say: 'Tell me why I can't represent? Tell me why a white straight male can represent all students, when they don't fit in with all these liberation groups or things we're fighting for?'"
"Myself as a black woman, I can only represent black women, is that it? Is that the only box I fit into?
"If we had a world which is equal and everything was great, then I'd be basking in my finance degree right now and be doing a very corporate job... and have a very simple life. But life isn't simple."

In the basement of the NUS headquarters, half-eaten sandwiches and biscuits are the signs of a day packed with meetings. "I'm in charge of all the beer that we buy, which makes it a fun job. We've got all sorts of beers and cocktails – that I have never tried, and will never try," says Ali Milani, the NUS vice president of union development, when we meet. He's squeezed in the interview just as he's signed off an article published on Huff Post about the Rohingya crisis and before marching to Downing Street with other students to highlight the plight of thousands of people in Myanmar.

Like Ibrahim, Milani – who works with 600 student unions up and down the country – is no stranger to finding himself in the headlines. In 2015, while he was the president of Brunel University's union, students staged a mass walkout during a debate about the welfare state with right-wing commentator Katie Hopkins. Milani wrote a blog post headlined: "Our Students Were Right to Walk Out."
But this year, Milani found himself at the centre of a row in the NUS when he was accused of deeply anti-Semitic remarks after the media found historical tweets of his from 2012 and 2013. Some were posts that he admits now where a "lazy analysis" of the Israeli-Palestinian conflict, which he was studying it at the time, and others included anti-Semitic tropes. "They were anti-Semitic. I apologised for them," he tells BuzzFeed News, adding that he met representatives of the Jewish community to discuss what he could do to make amends, and that he will now be teaching the new generation of student leaders about the nature of anti-Semitism.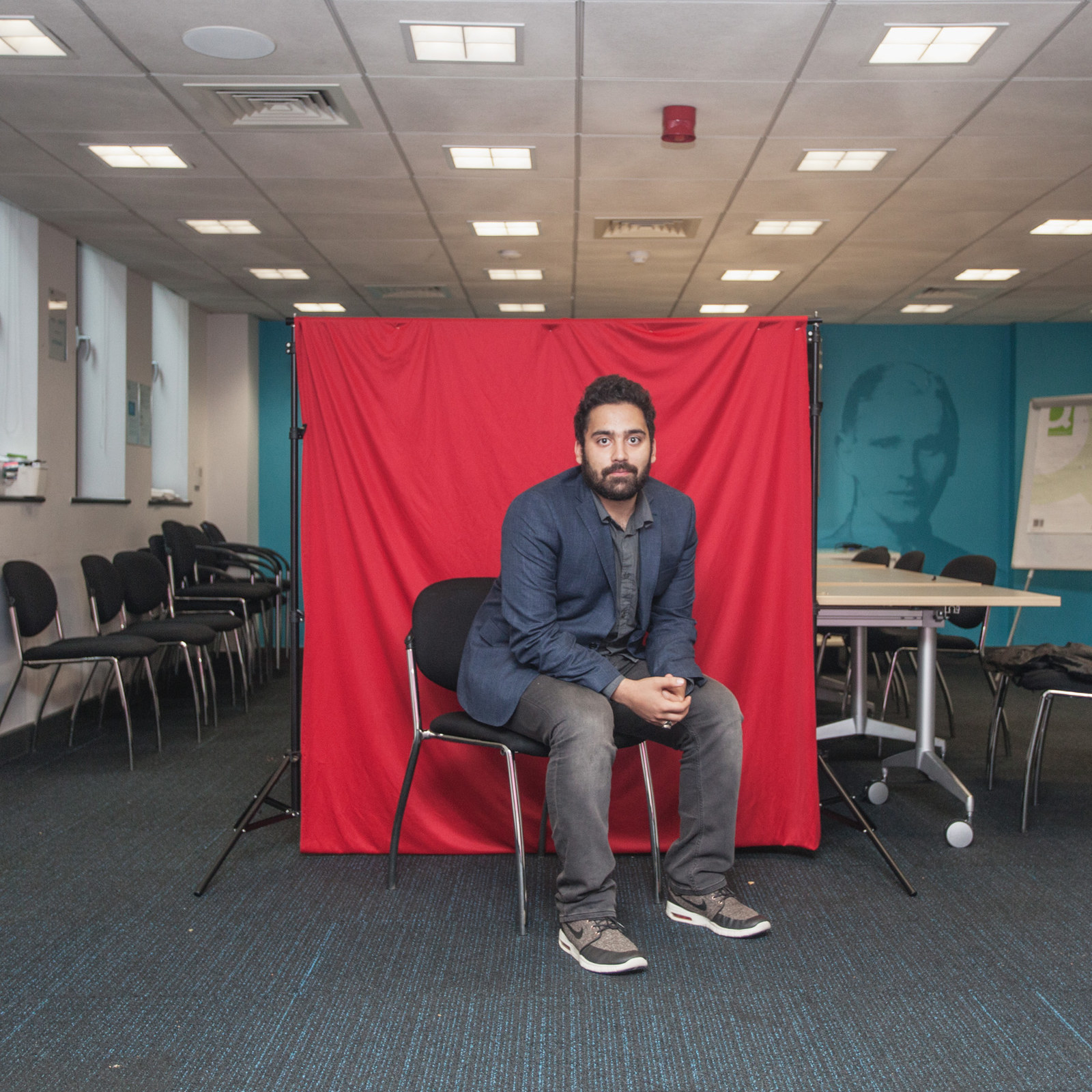 For him, an important part of going to university was widening his perspective and not being "insular and only speaking to people who are like you, who look like you". But on the flip side, he has experienced negative campaigning against him, starting when he began studying politics in 2012, and got involved in activism through Brunel's Islamic Society and Friends of Palestine. He became known in student activist circles, calling for free education and campaigning against statutory duties being imposed on higher education institutions to monitor and report on students for Prevent, the government's flagship counter-terrorism programme.
By March 2015, he had been persuaded to run as union president at Brunel. He says: "That election campaign was one of the worst I had to go through, with all sorts of different abuse."
Milani says people who didn't want him elected had his face superimposed on pictures of the 9/11 planes as they hit the towers. Texts went around claiming that because he was Muslim, he would shut down the bar. But his campaign slogan, "Making Brunel work for us", was plastered across campus, and he won a vote that drew the highest turnout at the university in many years.
Milani says that witnessing more and more of his friends run for sabbatical officer positions at other universities encouraged him to do the same. He says the rise from a handful of full-time sabbatical officers from Muslim backgrounds in the country to 40 last yer, and 62 this year, includes many Muslim women, representing universities including Liverpool and Oxford.
He believes that one of the reasons for this is that Muslims are reacting to being placed in a highly political climate. The University of Westminster Students' Union reported last year that CCTV cameras had been installed in university prayer rooms. Earlier this year, Muslims held prayers outside in protest when the University of East Anglia decided to close down the dedicated prayer area "due to lack of space" during exam season. In 2013, City University was accused of discrimination after rooms used by Muslim students for Friday prayers were locked up.
At his own university, Milani says, a journalist from a right-wing paper "chased a Muslim woman into the prayer room to get a quote from her" and it was only when security was called that the incident was dealt with.
He has seen what he calls repeated "hit jobs" by the press going after Muslim student leaders. He says: "We do face more intense scrutiny. Let's not pretend like institutional racism and Islamophobia don't still exist."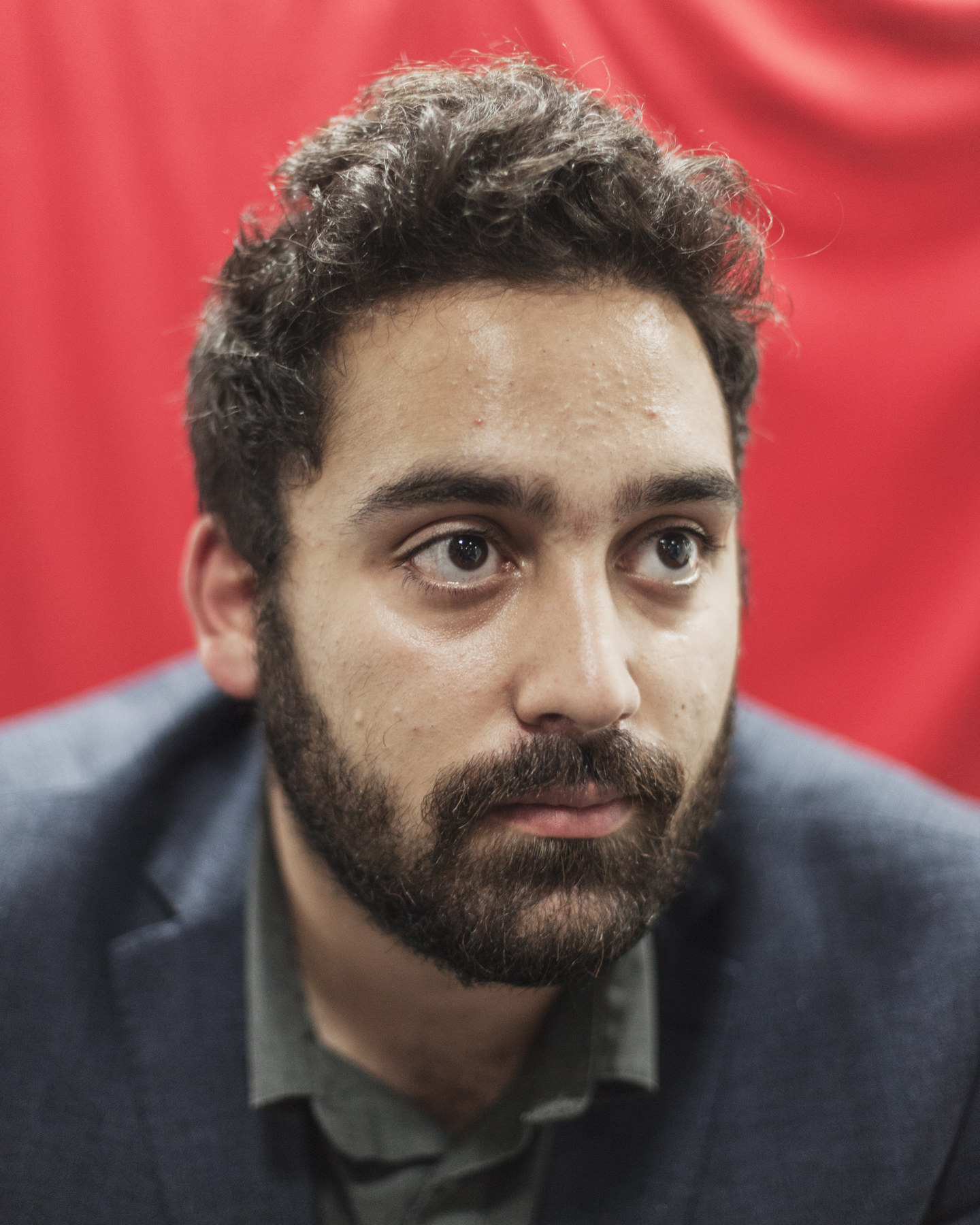 Milani presents a gloomy prospect: "There is an atmosphere of fear and suspicion that getting involved in any level of politics and being a Muslim means that you're gonna get prevented, and questioned. If I write an essay and include Hamas because I studied politics… I'm going to be pulled into a room somewhere and get asked my views.
"There's this huge unspoken-about fear among Muslim students [and] communities on campuses and this anxiety of getting involved, and that's why it's difficult for institutions to garner their trust, because students can't turn to the institution that's been told to spy on them.
"That insular [idea of] I am going to join Islamic Soc and find a couple of brothers and sisters, chill with them for three years and then leave uni – that's no longer the case," he says.
Professor Jacqueline Stevenson, a head of research at Sheffield Hallam University, has written about how universities can be hostile places for Muslim students. She tells BuzzFeed News it is vital that institutions get to grips with the debates being had on campus. "There's a general lack of understanding of Islam and the difference being a Muslim and an Islamist," she says, adding that fears of getting into political terrain, or damaging their reputations, could stop universities from supporting Muslim students.
"I think it's quite a brave university that's prepared to stand up and really lead on these debates," she says. Higher education, Stevenson points out, has historically been about a white community serving a white community.
Despite this, Milani says he won't give up: "We will break down these barriers but you need a couple of trailblazers to do that, and long before me, they existed."

"I fear every day in this job. Every morning I wake up not knowing if there's going to be an article about me," says Ilyas Nagdee, a Muslim NUS officer who represents 1 million students from black and minority ethnic backgrounds. "I wake up not knowing if I'll then get a call from my mum who has begged me about 20 times to quit this job because she has seen what has happened to my friends, and seen what has happened to other people of colour and Muslim students who take on leadership positions."

For Nagdee and his colleagues, this – coupled with the fear that they'll look troublesome to future employers and end up having to remove their experience of student representation and Islamic societies from their CVs – is a real concern. He says he worries every day whether he's doing the right thing, "because one slip up, one screenshot, one out-of-context line – and there will be journalists on my parents' doorstep." He just wants them to be left in peace to watch Nadiya Hussain's baking shows.
On the other hand, Nagdee says he's doing it for his 8-year-old nephew and 1-year-old niece, who are being brought up in a Muslim household. "It frightens me to hear what their educational experience will be like," he says.
Nagdee outlines the typical student starting university this autumn: Born in 1999, they will have been just 2 years old when 9/11 happened and 6 years old when 7/7 happened, with wars in Iraq and Afghanistan dominating the evening news throughout their childhood. Before starting secondary school they will have seen social media posts about Operation Cast Lead in Gaza, and heard about developments of the Arab Spring and the civil war in Syria throughout secondary school.
"Their entire formative years would have been filled with the worst instances of Islamophobia in the UK," he says, and reels off how an 18-year-old will have read the story of the Somali mum in Milton Keynes who was kicked in the stomach and lost her twins, the story of dad Mohammed Saleem who was stabbed to death in Birmingham, coverage of acid attacks in east London, of Grenfell Tower. "This creates a crisis of identity and can be reconciled with wanting to represent the community in the best way."
He says Muslim students have sharply politicised as a result of these stories which make them feel failed by the establishment. "They have every right, as does every other student on their campus, to run for those positions and to get elected, and bloody do something about it."
Are these students radical? Nagdee says that is a label used to discredit people of colour and Muslim student engagement; no matter what student leaders like him are like, they will always be characterised as "extreme".
"We're the extreme left, or we have some form of extreme views – we're the radicals, we're the radical Islamists or the radical left," he says.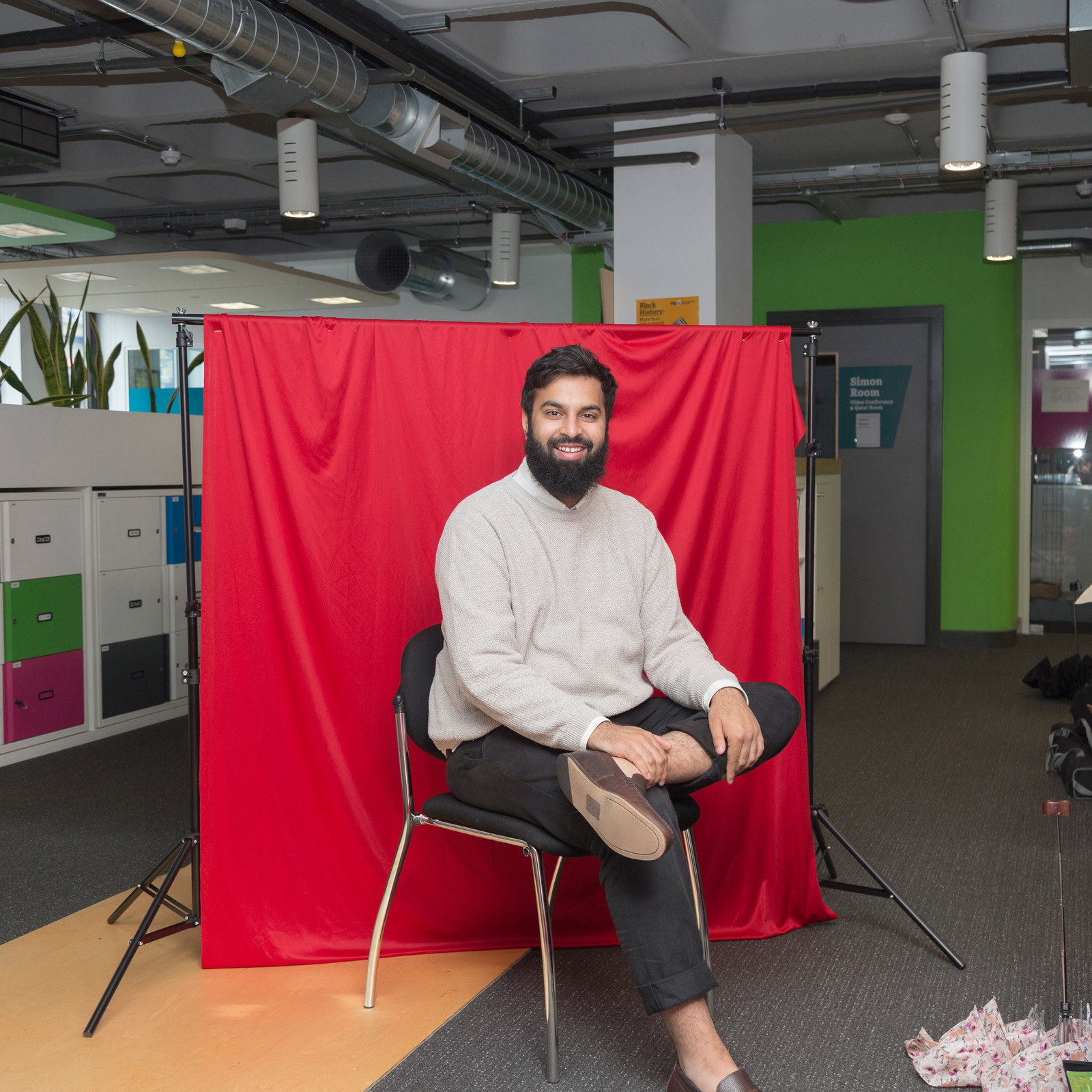 Nagdee, a Middle Eastern studies graduate from the University of Manchester, says one of his biggest concerns is with the attainment gap experienced by students from black and minority ethnic backgrounds, and he worries student unions are not proactively challenging curriculums or engaging with communities around them.

He grew up as the son of a shopkeeper and speaks of his own experience of this lack of outreach: He never visited key cultural institutions such as the Manchester Museum or the Whitworth Art Gallery, both owned by the university he would go on to pay fees at, and he found out the campus was just a five-minute drive from his house only after he began his studies there.
Nagdee says Muslims also face discrimination day-to-day when trying to get into student politics. Some told him they were shouted at at student conferences, even if they had no involvement with the Muslim candidates running. He recalls how he, as a fresh-faced sabbatical officer in 2016, felt he walked around smiling and speaking to people – only to be met with glares. "I thought, What's going on? This is a bit wild." It annoyed him that people's views of him seemed predetermined.
But it's a welcome sign to him that more Muslim student representatives are being elected by their peers. Nagdee mentions the example of Northern Ireland's first Muslim sabbatical officer, at Queen's University Belfast, who he's never met but he doubts any "organised Muslim group" got him elected. He points out that there are Muslim officers in Strathclyde, in Perth, in Wolverhampton, and in pockets across the UK.

How do Muslim student leaders deal with accusations of an Islamic takeover or "entryism"? It's something history student Hareem Ghani, the NUS women's officer at King's College London, laughs off when BuzzFeed News asks her.
It isn't the case that her colleagues got into such positions because people around them had opened doors for them, she says – she feels she has had to work twice as hard to prove herself. "No. They [Muslim students] worked hard, they're involved in activism, they're at the forefront of campaigns."
Her university this year elected Momin Saqib as student union president, the first non-EU international student to hold the position in the university's 144-year history. Today the computer science and management student represents 30,000 students. He's popular, with his campaign video bearing the slogan "Just take a 'Momin' to vote" circulated widely online. Saqib says he was backed by both the Islamic society and the Israeli society, and when BuzzFeed News meets him at his student union, he says voter turnout doubled in his election and he was responsible for opening up the university during the Christmas holidays for international students. What's also significant is that all six elected sabbatical officers at the university are Muslim – half of them also being women of colour.
Things couldn't be more different compared to when Ghani started at the London university in 2013, when she saw an all-male and mostly white sabbatical lineup. King's has five campuses and an active Muslim student body who last year raised over £93,000 for orphans and needy children during Charity Week.
But at the same time, it was only last year that a Muslim woman student had her niqab, or face veil, torn off as she stood at an Islamic Society stall during Discover Islam Week outside the Strand campus.
Ghani was one of the first people in her family to go to university. She was studious, but it wasn't long before she realised she disliked her course and began searching for something more. After spending a summer in Pakistan, she joined the feminist society on campus – one of the first in the country to be intersectional – and started organising events including a packed discussion on gendered Islamophobia. She felt motivated to fight for women's rights "from a brown women's perspective" and was fed up of other people controlling the narrative. And on the day David Cameron used the phrase "traditionally submissive Muslim women" in a speech, Ghani began a stint on university radio where she spoke about issues affecting her.
Having seen her friends put themselves up for election, Ghani was keen to prove herself and ran for women's officer, and campaigned for the union to provide free sanitary products. Even students across the road at the London School of Economics recognised her from her campaign in the student paper – X-Men-style, with tampons attached to her hands like Wolverine's claws – and when she went to her first student council her motion was passed.
She also cofounded the campaign against sexual harassment on campus, called "It Stops Here", and says she engaged with the football and rugby clubs and found men were receptive speaking about toxic masculinity, sexual harassment, and mental health. Over the summer she worked with the diversity and inclusion office and did outreach work getting students and societies to make pledges to stamp the problem out. By the time she got to her final year, she decided to go for a national role as women's officer at the NUS. She says she felt a sense of duty.
Ghani won with an overwhelming majority in 2016 and was re-elected this year. Her aims as women's officer – a job she'll be doing alongside a return to university to complete her final year – include promoting body positivity and reproductive justice "that is inclusive of women of colour and trans women".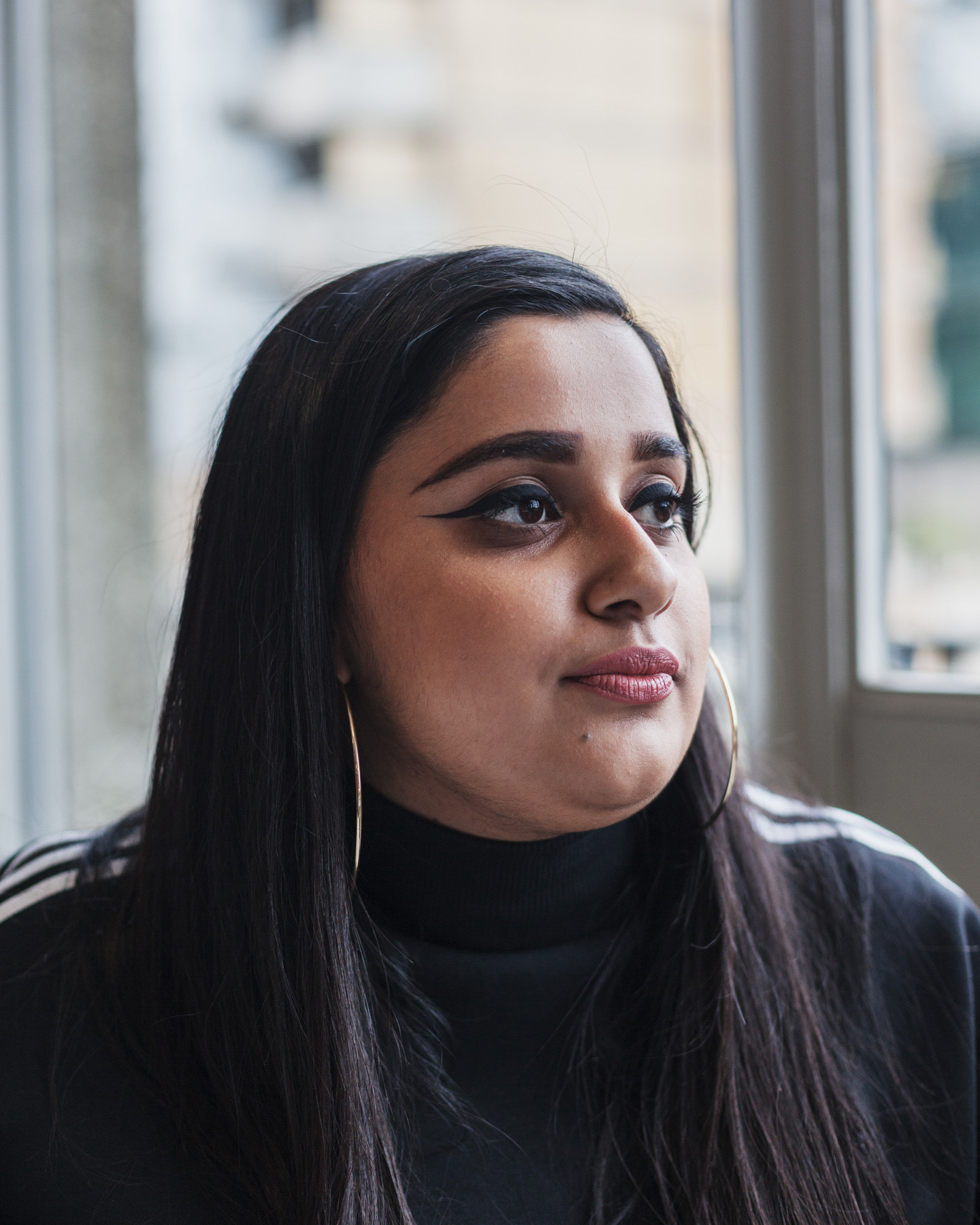 Ghani describes the pressures of trying to finish her degree and having to interrupt her studies as something she "never envisaged" she would be dealing with – particularly coming from a migrant family who valued education and believed a degree would be important for her future. "But if you look at the job market right now, that's not the case, so this job is going to equip me with loads of skills," she says.
Representation is changing, and universities have come a long way since her early days when she felt the student union wasn't representing the views people like her cared about. "The left and Muslim students are far more organised than they used to be. There's more of us," she says.

But she feels her story disproves assumptions that Muslim students are a monolithic group who "think the same, always do the same thing", who only extend their solidarity to Muslims and only think about Prevent.
Anyone who claims a form of "entryism" is taking place is missing this wider picture, she says: "I think that's based on a really dishonest assumption, like we haven't earned our right to be here. And if you look around, we have."