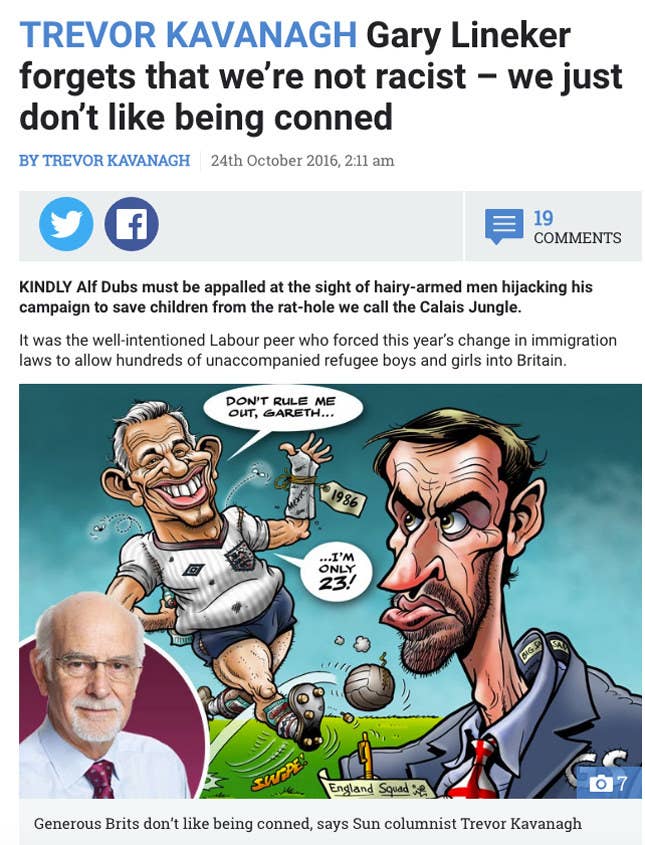 The Independent Press Standards Organisation (IPSO), the press regulator, has issued a public rebuke of its board member Trevor Kavanagh today after ruling he had inaccurately quoted the government's statistics in an article about refugees.
Kavanagh wrote in The Sun: "Generous Brits will help anyone in need especially desperate kids with no family. They just don't like being taken for a ride … or being accused of 'racism' by the likes of Gary Lineker when they cry foul."
He went on to claim: "Two out of three of those elbowing their way to the front of the queue are lying about their age," and said he was quoting Home Office immigration statistics.
In fact, according to official figures, out of the 3,472 unaccompanied child asylum claims received in the year ending June 2016, 933 had their ages checked where doubts were raised. Of these, 636 were found to be adults – which is not two-thirds of unaccompanied asylum-seeking child applicants.
IPSO said the Sun columnist, who is also on its board, had "failed to take care in interpreting Home Office statistics" in the column, entitled "We're kind, Gary, but we hate being conned" and published in October last year.
It said Kavanagh had breached the clause on accuracy in the Editor's Code of Practice, which it oversees. In a note it pointed out that he had "played no part in the consideration of this complaint".

Miqdaad Versi, a management consultant from London who has forced dozens of corrections and press apologies, filed an official complaint against Kavanagh's column the same month it was published. He said the decision was "seriously undermined" because it took IPSO's board four months to make a "substantive statement".

He said: "One has to wonder what it would take for Sir Alan [Moses, the chairman of IPSO] to request Kavanagh to resign."
Dr Evan Harris, the joint executive director of Hacked Off, said in a statement: "The public will never consider Ipso acceptable as a regulator until it is recognised as independent and effective by the independent audit body, but it will not even be remotely credible while it has Trevor Kavanagh on its board.
"It's like putting Dracula in charge of investigating thefts from a blood bank."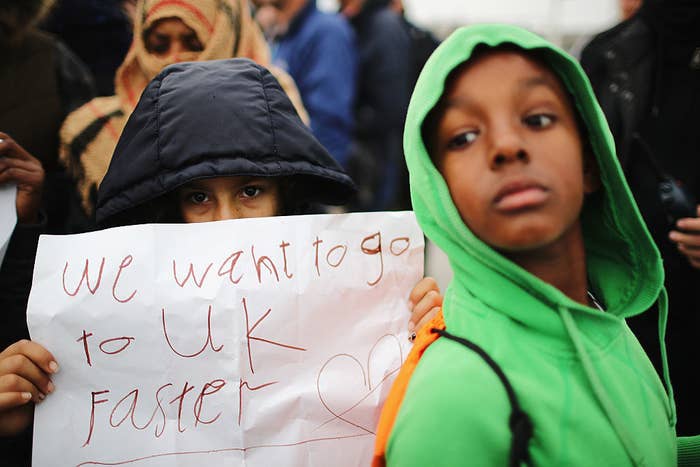 After the complaint from Versi, IPSO said the error in interpreting statistics had "given a significantly misleading impression of the number of asylum seekers who had incorrectly said they were children in order to gain refuge".

The IPSO committee said Kavanagh's erroneous use of statistics "represented a central point, which the columnist had relied upon, to support his position that there had been an 'abysmal failure' on behalf of the Border Force and immigration authorities to address the issue".
The watchdog went on to say the inaccuracy had been given greater emphasis in the online article "as it had been repeated three times, including in the subheading", and concluded that The Sun had "failed to take care over the accuracy in the article in the breach of Clause 1 (i)" of the Editor's Code of Practice.
IPSO said the newspaper had accepted an error had been made in relation to Home Office statistics but "due to an oversight" it had failed to correct the online article promptly.

It was amended during IPSO's investigation later.

In response to the correction by The Sun after his complaint to IPSO, Versi said: "The integrity of Ipso is seriously undermined when its own Board takes four months to make a substantive statement on this issue – and when it does, its decision is deeply disappointing and has only happened because of my complaint.
"I recognise the theoretical value of having a journalist on IPSO's board but is it too much to ask that the journalist is known to be responsible for their actions?"
A second complaint about the same Kavanagh column, in reference to his writing about Channel 4 News anchor Fatima Manji, who wears hijab and had reported on the Nice attack, was not, however, upheld. IPSO ruled that the article was accurate.
MPs had written to the press watchdog soon after it was published, raising concerns over the body's independence after Kavanagh condemned the newsreader.

At the time the column was published, IPSO was forced to release a statement, saying: "The views expressed by Mr Kavanagh in his column following the IPSO ruling on Manji v The Sun were made in a personal capacity and do not represent the view of IPSO."

In a statement, IPSO said:
Ipso is committed to ensuring that individuals who believe that they have been wronged by the press are able to seek proper redress without fear of retribution or victimisation. In this instance, public comments by an Ipso Board member brought the strength of this commitment into question. This should not have happened. The Board has received an apology from the Board member and an assurance that it will not happen again.