The Family Of A Mother Detained In Iran Want David Cameron To Help Bring Her Home
Nazanin Zaghari-Ratcliffe, a charity worker, has been in solitary confinement since last month.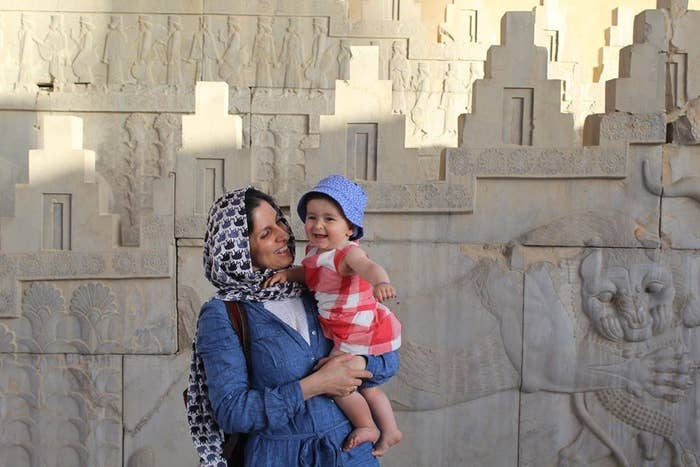 The family of a woman detained in an Iranian prison for nearly a month without charge have called on the prime minister to help secure her release.
Nazanin Zaghari-Ratcliffe, 37, who works at the Thomson Reuters Foundation overseeing grant applications and training, was arrested from Tehran airport on 3 April by the Revolutionary Guard, and has since been in solitary confinement. She was in Iran for a holiday visiting her family.
The British-Iranian charity worker was separated from her 22-month old daughter and transferred to an unknown location in Kerman Province, about 1,000km south of Tehran. Gabriella Ratcliffe, her child, had her British passport confiscated, barring her from returning to the UK. She is currently staying with her grandparents in Iran, the family said.
Richard Ratcliffe, her husband who lives in north London, has been unable to speak to his wife but said she has faced intense periods of interrogation with no access to a lawyer. Ratcliffe told BuzzFeed News his wife was "not a political person".
"She's a kind, caring person and the hard bit is being in solitary confinement when she is used to being with children, laughing and dancing," he said.
Zaghari-Ratcliffe's family said they were told she is being investigated on an issue of national security. The family also said she has signed a "confession" under duress, but its contents are unknown.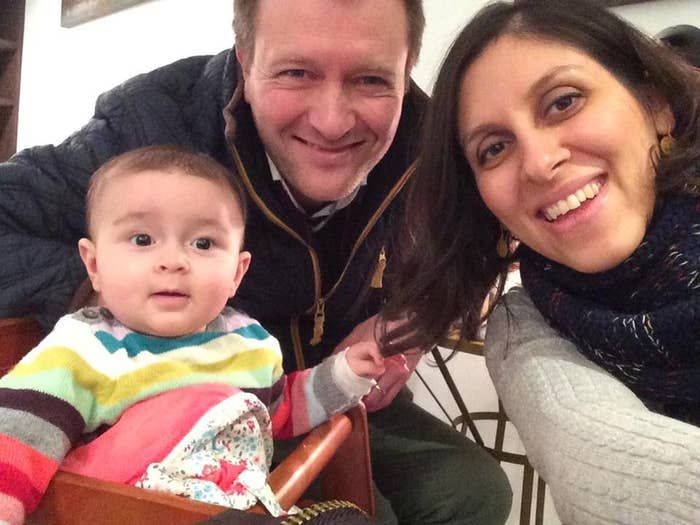 "David Cameron and the Foreign Office have lots of priorities and trade deals but, for me, I just want my family back," Ratcliffe said.

Ratcliffe said the couple had visited Iran last May for his wife's sister's wedding and "had no problem". "We've been on holiday to Iran many times. This is her fourth trip and she really wanted the baby to see Iran."
In an update on the "Free Nazanin" campaign page on Facebook, Ratcliffe said his wife's immediate family have been told they will be able to visit her this week.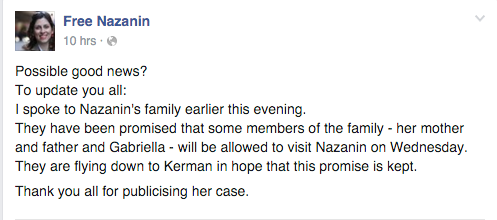 Ratcliffe said in the weeks since his wife's arrest, he had felt "powerlessness and had the fear of inaction", but has been encouraged by the "overwhelming sense of support" after he set up a Change.org petition urging David Cameron to intervene and help release her.

"It might seem like a small thing, but there is power in 50,000 people supporting the petition," Ratcliffe said. A copy of the petition has also been sent to Ayatollah Ali Khamenei, Iran's supreme leader.
Amanda Rose, a close friend of Nazanin, said on the phone from Toronto, Canada: "I woke up yesterday morning and just thought it had to be a mistake. There's no possible way they could detain her – she's a mother and works at a charity.
"Her daughter is her world and this is not just about Nazanin, but a baby that needs to be reunited with her parents – everything she's ever known."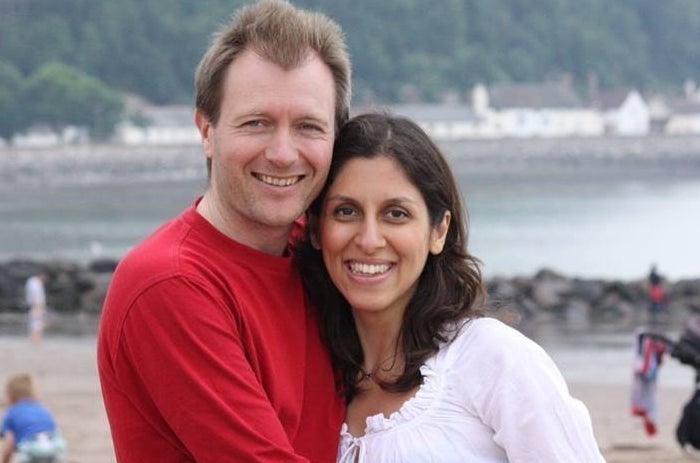 Rose, who first met Nazanin in London seven years ago at London Metropolitan University, said: "She has a lovely family in London. I remember when she first met Richard – she was so giddy and happy.

"She is also so proud of where she came from and she wanted to go back to Iran to teach her daughter [about that side of her culture]. It's a mistake, there are so many unknowns."
A Foreign Office spokeswoman said in a statement: "We have been providing support to Mrs Zaghari-Ratcliffe's family since we were first informed of her arrest and will continue to do so."