When Beyoncé's Lemonade premiered, not only did the unapologetically black and female hour-long video album launch a thousand thinkpieces dissecting its meaning, it also drew attention to Warsan Shire, the 27-year-old Somali-British poet whose words are laced throughout.

Who is Shire? reporters asked. The answer: a poet with thousands of devoted Twitter followers, and a strong voice within the African diaspora whose work – of displacement, loss, healing, belonging, and growing up – has chimed around the world and is particularly relatable in this digital age.
Yet the UK is also home to many other young Somali-British poets keeping the lyrical oral tradition of their ancestors alive. BuzzFeed talked to five of them about their love of poetry, what it means to them, and what it means to have connections to Somalia, the "nation of poets".

Fatime Diriye, 20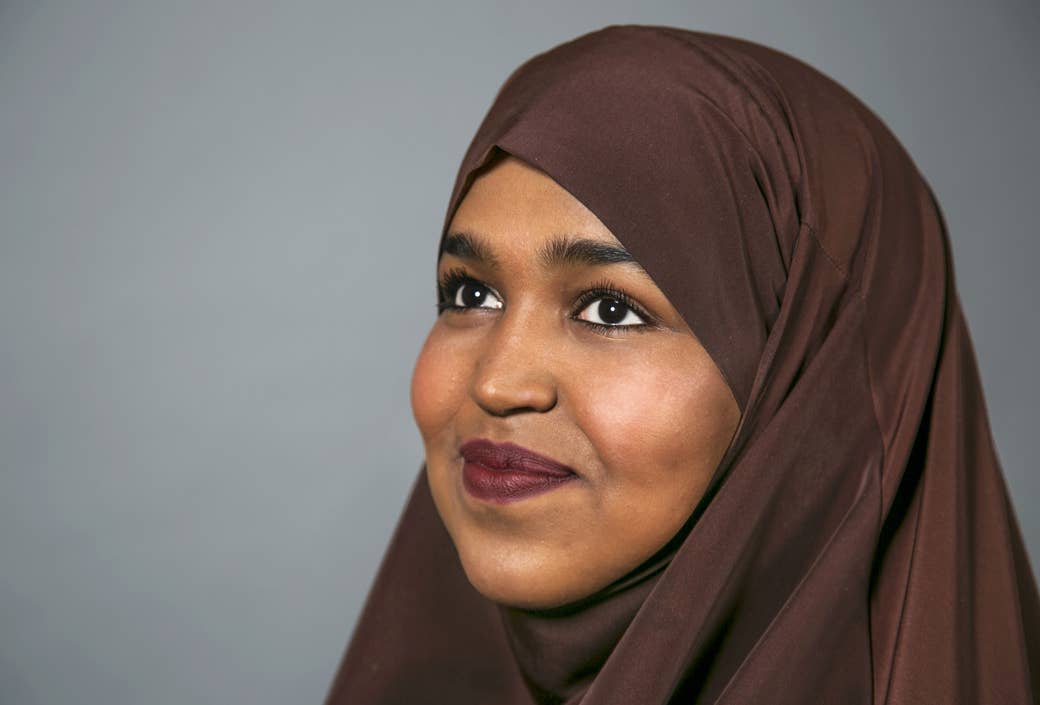 "When I attended my first open mic, it was so frightening," recounts Fatima Diriye, a SOAS student who's originally from Manchester as she sips a mango slushie. "When you're performing, you're giving people such personal information. So it's kind of reassuring when you say, 'I accept these emotions regardless of how intense they are, and you're going to listen to me. This is going to last three minutes, and in the end, see how you feel.'"
"Lost in Transit" by Fatima Diriye
Diriye, who says her current style is spoken-word free flow, says: "When I first started writing I looked around and in most of the collectives I didn't see any people of colour. I thought, How can I turn up, I'm visibly Muslim – I can't even hide that one – how am I going to fit in? … But then I realised it's more of a perception that I have and they are quite accepting. It's more about breaking those barriers." Poetry has, she says, helped her navigate a space as a black Muslim woman based in the UK: "I feel like poetry has also been a part of me being black. … It allows me to navigate through this and say I do have a voice. You can sit down for a while and I can use my own voice and tell my own story."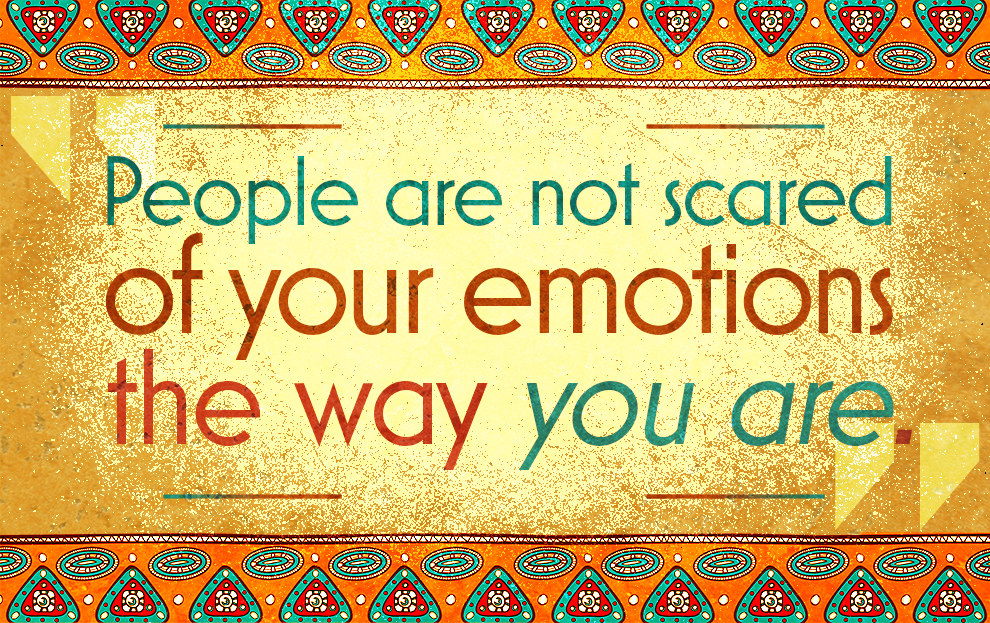 Diriye's interest in poetry was first piqued when she read an anthology during her GCSEs. Then at a poetry workshop a facilitator spotted her talent and told her to carry on what she was doing. Her first open mic night was last autumn at I'klectik Art Lab & Cafe in Lambeth, south London, and she is now part of Bards Without Borders, a poetry collective writing responses to Shakespeare through a refugee/migrant lens.

Diriye scours Button Poetry, a YouTube channel that hosts American poets, for inspiration and counts Shihan Van Clief, best known for his appearances on HBO's Mos Def-hosted Def Poetry, aka Def Poetry Jam, as one of her favourites. She says identity and soul-searching are among her themes, adding: "People are not scared of your emotions the way you are. Just start to accept them."
Faisal Salah, 23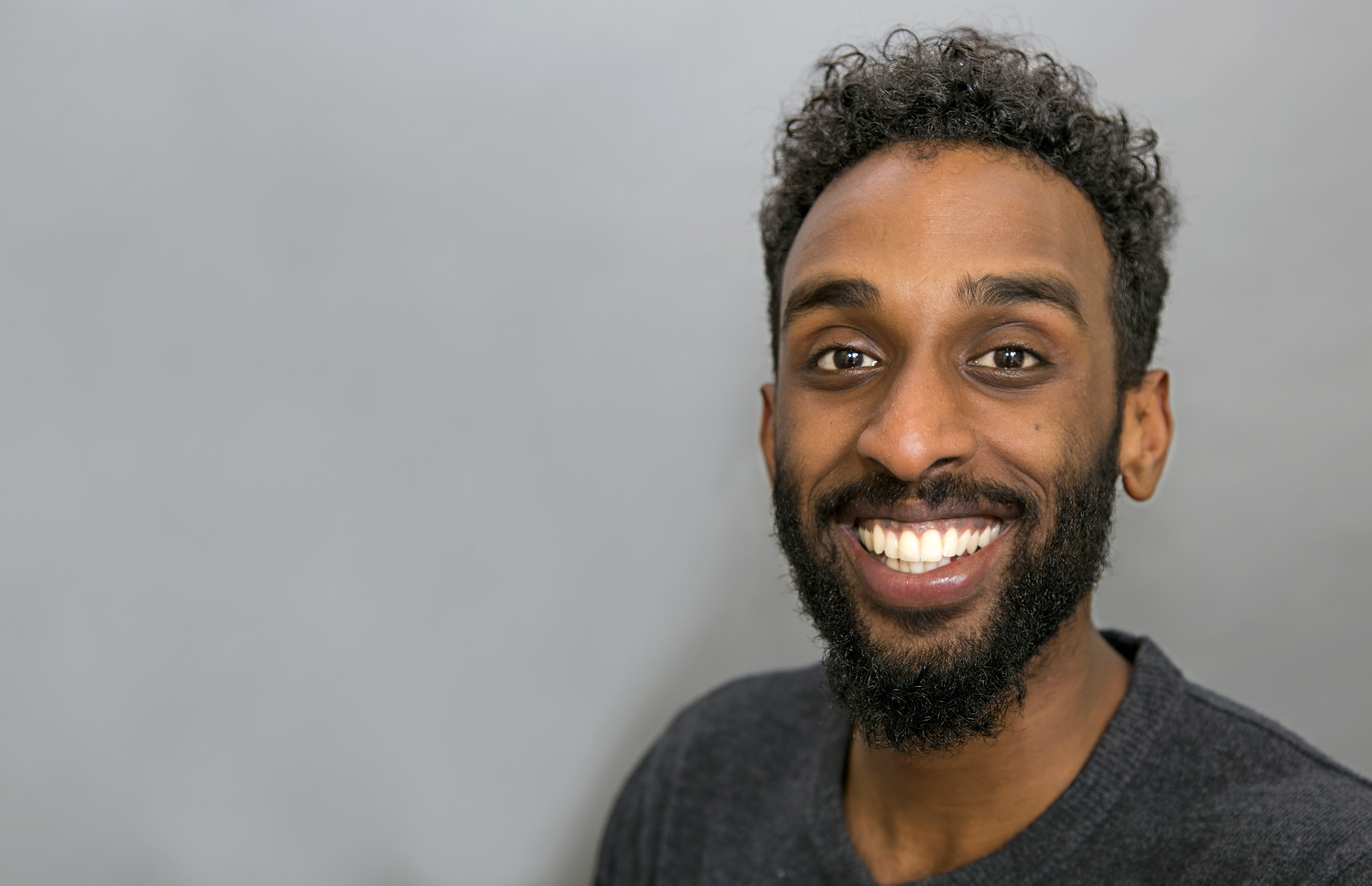 Having just handed in his final assessment for his media and communications degree, Faisal Salah is preparing for his tour in Malaysia. He has already performed in France, Sweden, Ireland, Australia, Iceland, and in the US in the last year.

"For me poetry is art and expression, and has been in my blood since I can remember," he says. "My grandfather from my father's side used to play and recite poetry of the old, about Mawlid [the prophet Muhammad's birthday], in Djibouti. That's where they used to play.
"I would say I really got into poetry when I heard of Def Poetry Jam. There was one poem, 'Knock Knock' [by Daniel Beaty] that literally blew my socks off. And I was just like, I've never seen expression so powerful, and was taken back by it. I think I was in year 8."
"Waterfall" by Faisal Salah
He has a distinct musical performing style that he calls "words in motion". "You have poetry on the page and what I do is bring it to life. Poetry distills something – like a mountain of emotion – into words. So when you're performing that onstage it's you who's bringing it to life because you are the moving expression. For me, melody is the emotion that can't be contained in words. The aim is to connect to the heart, and melody is an important component because it just ties it in."
Salah says he was put off writing as a young teenager because a poet had told him his work was not poetry. "People in life always find negativity towards what you do, whether it's an art form, they will try and refine it, reduce it to one, and de-essentialise it to just one little component." He says he was 17 when he had the courage to pursue his passion again by going to open mic nights and trying different spaces. He adds he doesn't write down or record lines that come to him, but that: "As it comes I let it go, it's like a mantra of living: Breath comes in and breath goes out."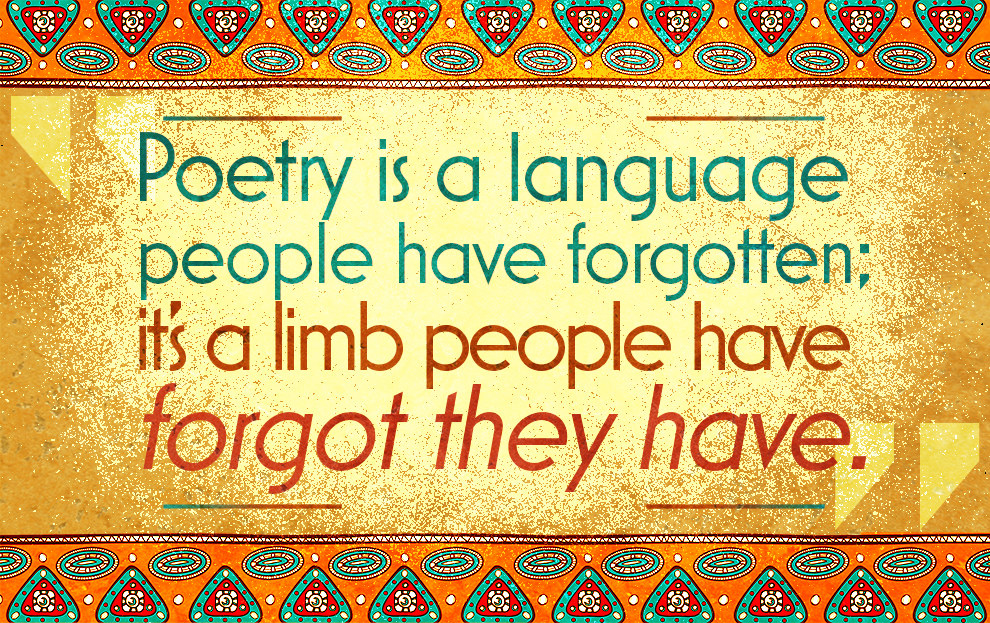 He says he connects to his audience through vulnerability: "Some of my work from when I was younger is about my journey going through a period of jihad of the nafs – the struggle of the soul, basically – and I used to speak from there. 'Yeah, I'm a teenager, I'm Muslim, I got desires, god help me,' y'know? So connection happens through vulnerability and not through an obstacle."

He adds: "Poetry is a language people have forgotten; it's a limb people have forgotten they have. But by Warsan Shire coming to the forefront in popular media it's literally reminding people this is a limb you have to use."
Momtaza Mehri, 22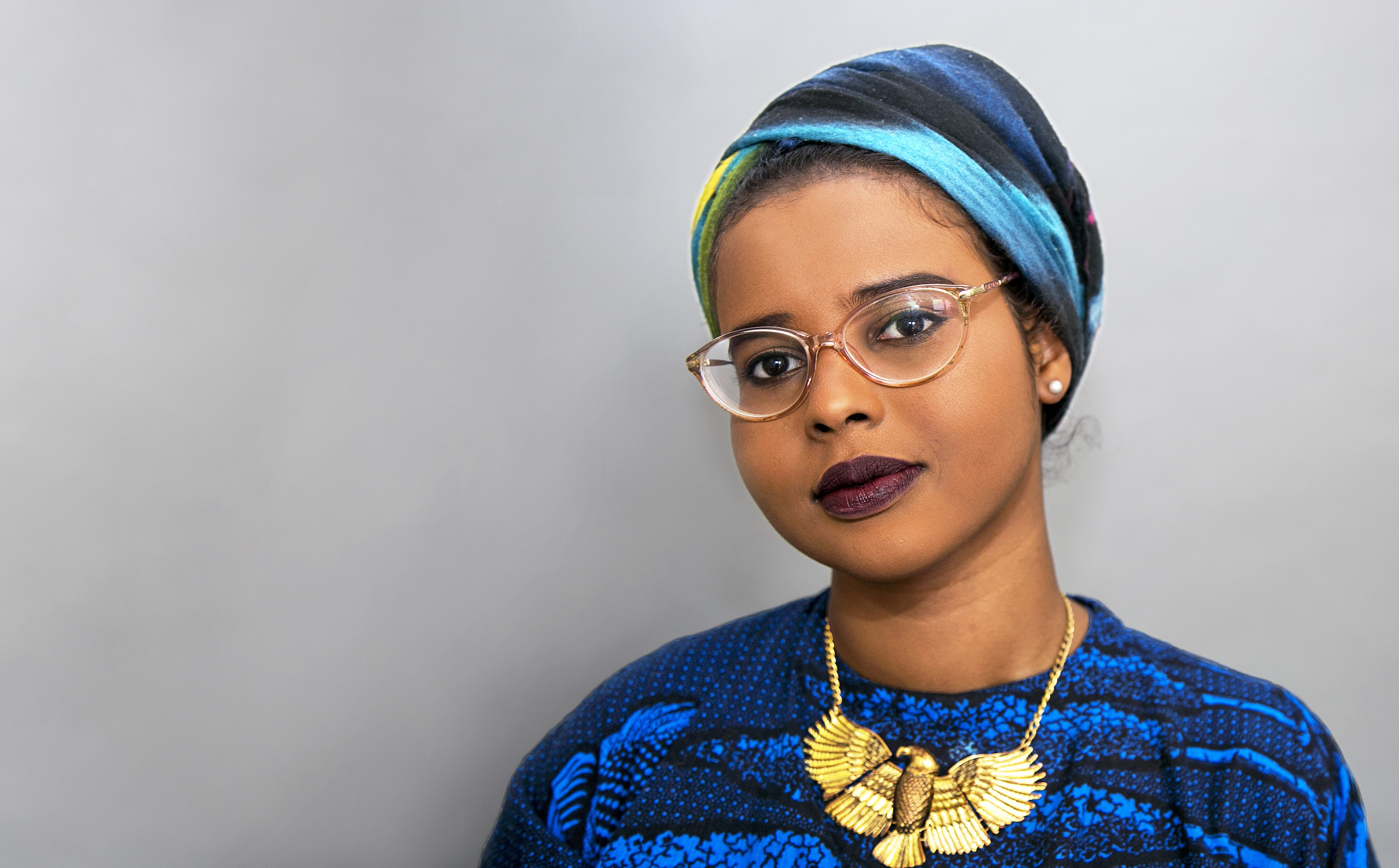 "My father used to listen to gabay on cassette in his spare time, which is basically poetic chanting," Momtaza Mehri, a charity worker and trainee biomedical scientist, says. "He used to slip the cassette in the car, it's always on in the house as well, and that was my first general introduction to poetry. My mother was into written forms of poetry as well, and when she was educated back home they learnt a lot of Somali and Arabic poetry as part of their curriculum."

She was introduced at a young age to 19th-century female Somali poet Dada Masiti and is now a fellow at The Complete Works II, a poetry development programme whose patron is Carol Ann Duffy, Britain's poet laureate.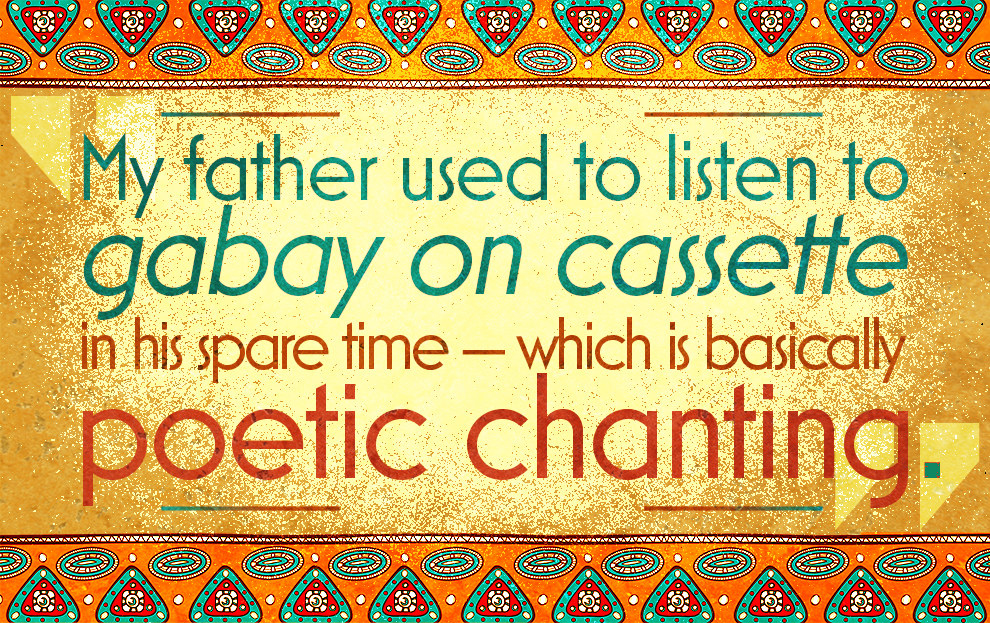 "Poetry has always been a vehicle through which you can understand yourself and understand your place in the world," Mehri says, "more than any other kind of writing, and it can be quite soothing for someone, especially for a young person going through a questioning stage in their life, or feel like they don't belong."

Mehri, who's based in London, grew up in the Middle East watching poetry on TV, where competitions offered million-dollar prizes, and remembers discussing her favourite poets with her friends at school the next day. "It's very mainstream there. And very topical as well. But here people have an aversion to identity poets or political poetry, but over there it was a must – you're supposed to say something of substance. So I have never known a world where poetry would just be a niche thing that was relegated to the margins, I've always known it to be at people's lives."
"Dis-rupture" by Momtaza Mehri
She is interested "in histories that have been relegated to footnotes but actually should be expanded upon" and says the piece she has recorded for BuzzFeed has references both to 9/11 and how the World Trade Center had been built on a slave burial ground. "I'm interested in unearthing those kind of things, and the only way of learning things like that is through the internet."
She says the internet is the closest thing to a meritocracy and a place where your work travels for you. "Someone on Beyoncé's team could just be sitting on Tumblr and scrolling down and think, That sounds nice, oh, who wrote this?
"People should have the courage to take that lantern and say, 'I'm a tastemaker. I don't need to be speaking across people when I can talk directly, and my audience will find me.'"
Hamdi Khalif, 27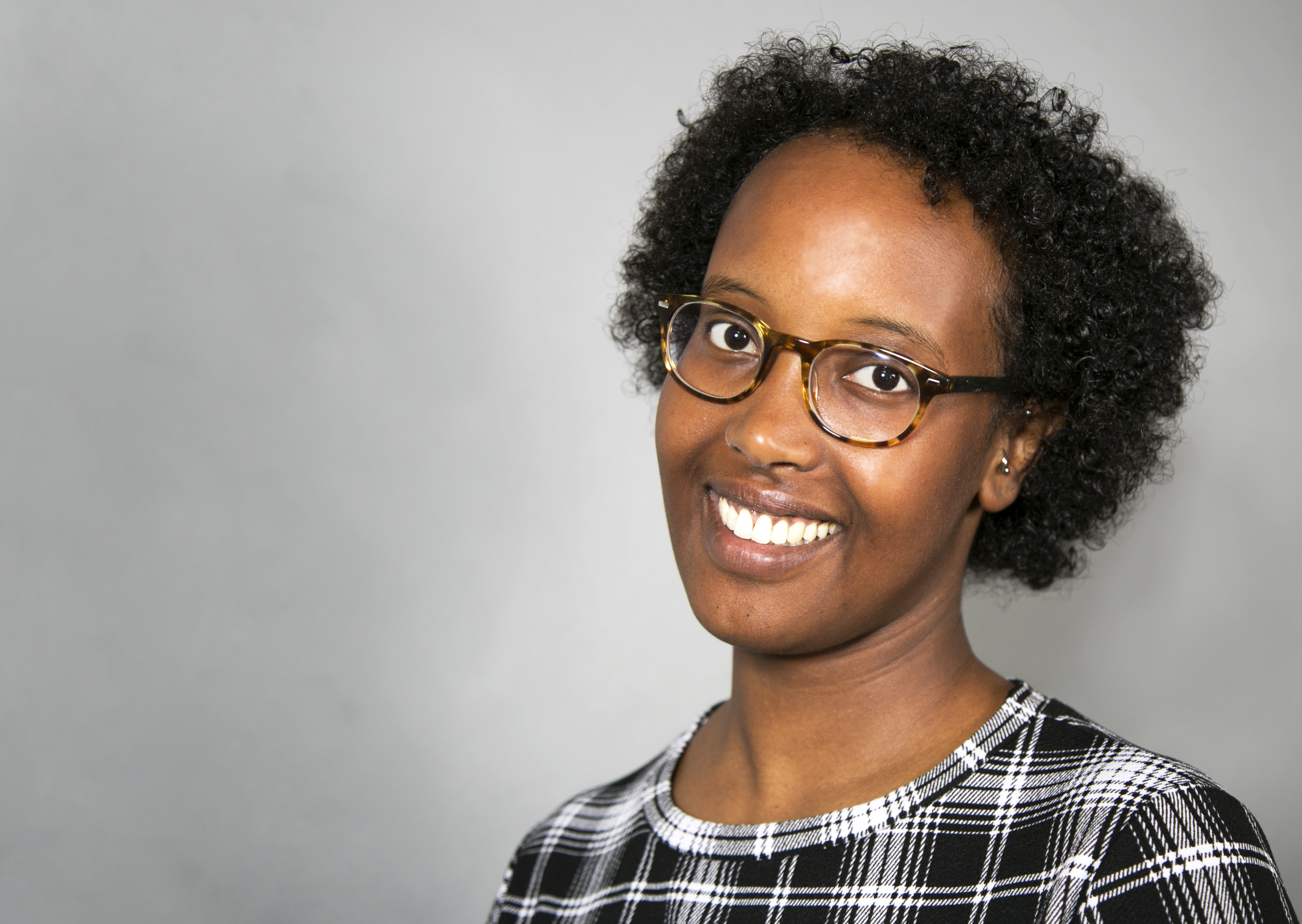 "You sort of grow up and think, Oh, OK, a lot of Somalis are poets," says Hamdi Khalif, a Somali Londoner born in Mogadishu. "But I feel like the new generation don't think they're that different from other sort of young people from refugee, migrant, war-torn countries. I feel that everyone is trying to give a voice to their pain, so I don't know if it's a necessarily a Somali thing, but I think because of all the stuff we've been through, we need to write about it otherwise it'll be written for us. I think that's why a lot of powerful poets do come from really conflicting, challenging, backgrounds."
"Untitled" by Hamdi Khalif
She says one of her most difficult poems was about losing her grandfather. "He was killed by a UN soldier, by peacekeepers, when we were in Mogadishu, I think in '93," she says. "I suppose that poem evokes a lot of sad sort, negative, disheartening, emotions. He was killed, it wasn't like he [just] died. He was taken."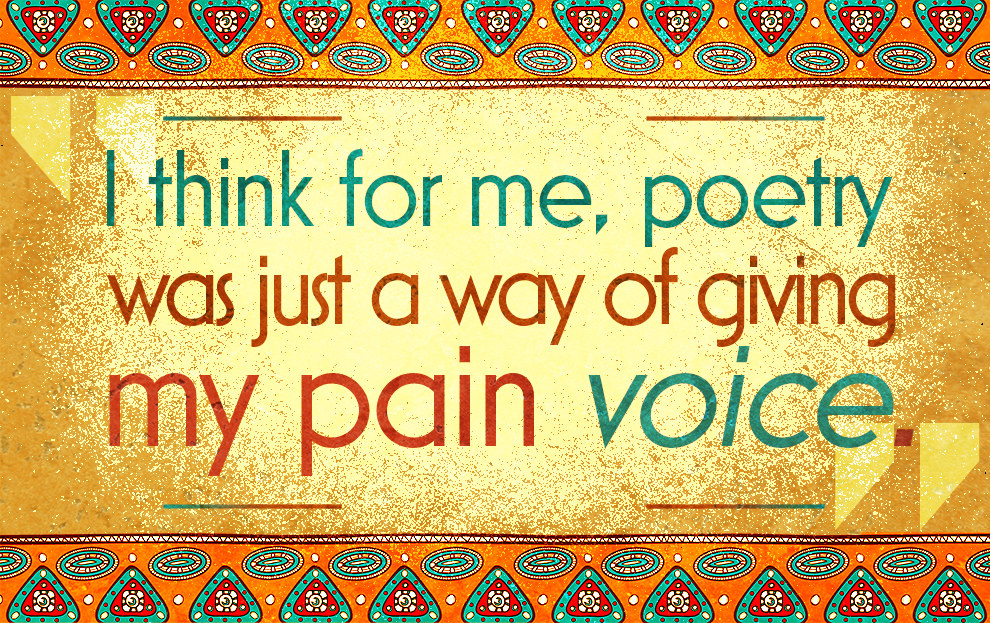 Khalif, who's now part of Bards Without Borders alongside Diriye, also writes poetry about being a woman. She says: "There's a number of ways [women] are shamed: Whether it's about when we start menstruating, or whether we are forced to wear a certain thing, or whether we are dictated how we should speak, when we should marry, the level of education we should reach, it seems to be we are controlled in every aspect of our lives. So that creates a lot of pain for me, because I'm someone who identified as feminist at a very early on.

"I think for me poetry was just a way of giving my pain a voice. For me it was a way of healing and just being able to verbalise, at least through words."
Mohamed Mohamed, 25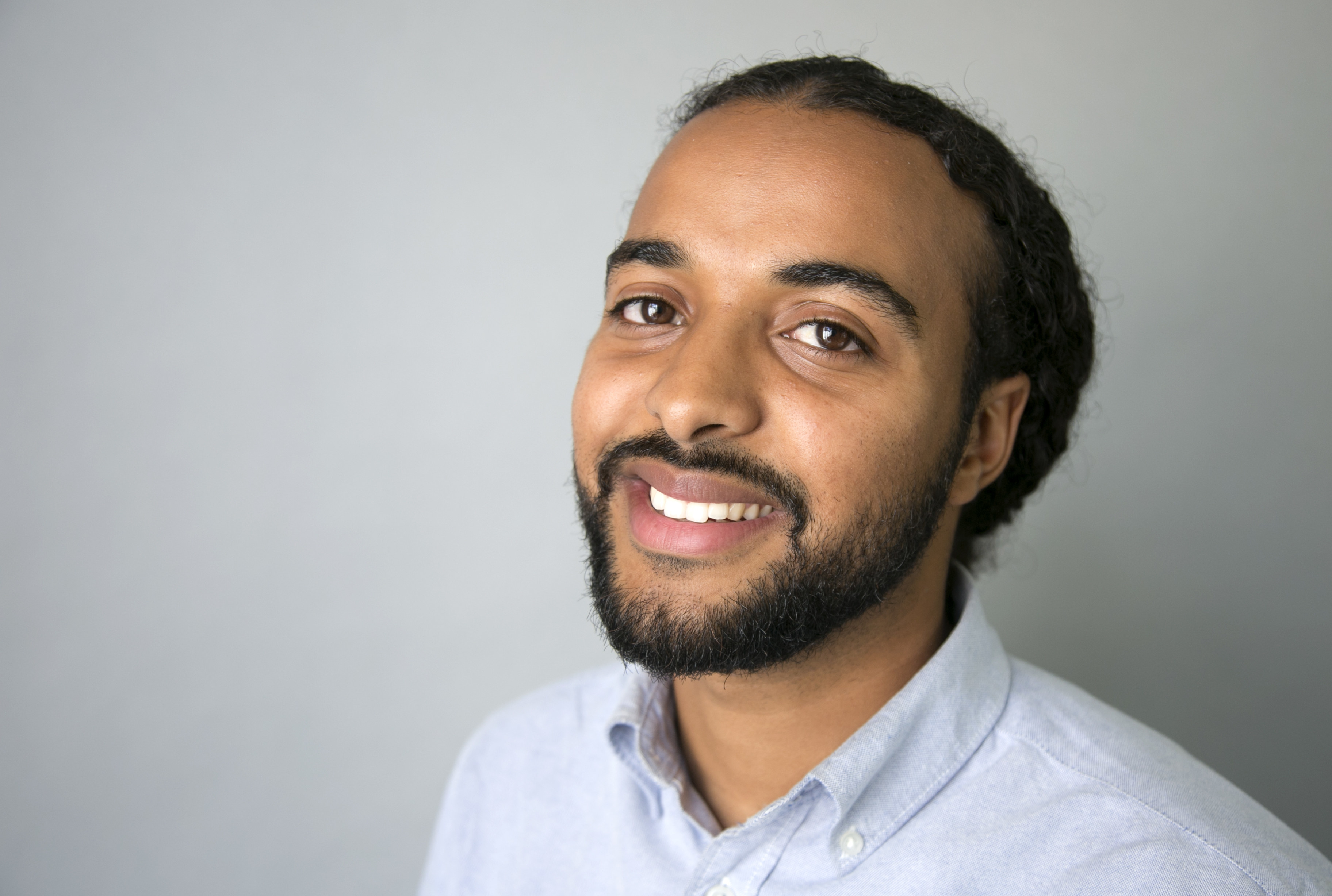 Mohamed Mohamed, from south London, wears many hats. He's a football coach and a creative course facilitator at Battersea Arts Centre as well as a spoken-word poet. He can often be found working on his verses at the Poetry Library, tucked away at the Southbank Centre, London.
A spontaneous writer, he says: "I just started writing on a newspaper because I needed to get it out – I couldn't let the really good lines slip away."
He says: "I've mostly had a digital engagement within the Somali diaspora, but when I was younger I would listen to buraanbur [a traditional Somali poetic form]. As a kid I never used to get what they were saying but they would be chanting buraanbur for people getting married. Someone from the groom's tribe would come and freestyle a love poem and then the bride's side would do the same."

"Seeking Refuge" by Mohamed Mohamed
He believes his best work came off the back of a poem called "If I Should Have a Daughter" by American spoken-word poet Sarah Kay. "I noticed on the side panel of YouTube it was suggesting alternatives, and there was lots of guys doing a version about having a future son. And I seemed to notice there wasn't any guys sticking with the theme. I'm not a father, but a future father, so I wrote my version of if I should have a daughter."
As a young man who's grown up with seven sisters, he says, "I care about the many struggles young women face, particularly young women of colour. There are issues that affected my sisters and it matters to me. I thought, Why don't I write about if I should have a daughter, because that might happen – I don't want to just celebrate the idea of having a son. It's a faith matter in the poem, as having a daughter as a Muslim father is a massive deal."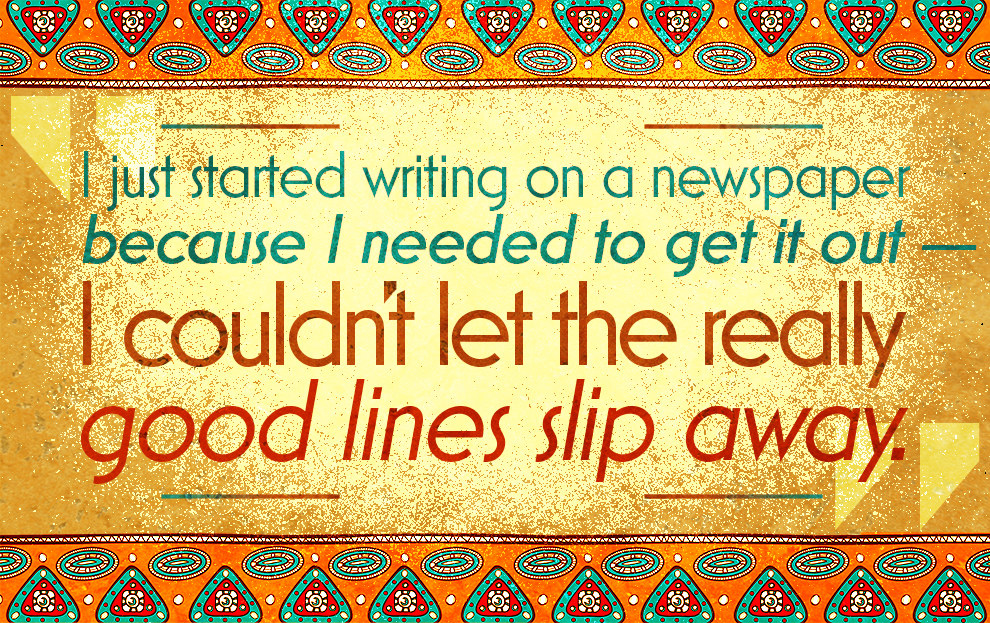 Mohamed says he is currently working on a collection of poems focused on football and "how we identify with masculinity". He adds: "The sort of discussions I would hear in the changing room would be really off-key sometimes and this hyper male, alpha-male mentality was sometimes super problematic for someone like me."

He says as a teenager, people called him "proper soft", as though poetry was not seen as a masculine thing to do. But now things have changed, and Mohamed puts it down to social media. "When a lot of guys see these young men – such as Suli Breaks and George the Poet – who use poetry as their medium to talk about X, Y, Z, it means a massive deal: 'I wanna be wanna be like him, he's sick, and this is the language, legit.'"

Audio editing and photography by Matthew Tucker.

Art design by Rebecca Hendin.