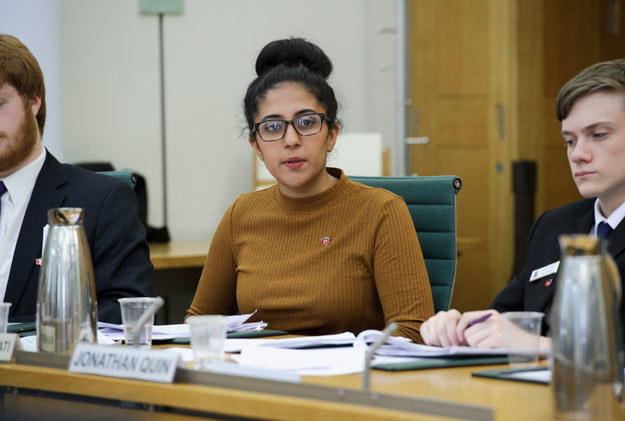 The government has been urged to do more to tackle racism and religious discrimination after a committee of young people warned such behaviour had become "normalised" and was dismissed as "banter".

The youth select committee today said there is worrying "ambiguity" over what is classed as discriminatory behaviour, a problem it said affects many young people and must stay on the agenda in the wake of the Brexit vote.
One submission to the Young people and the issues of racism and religious discrimination report said:
Usually, in school and among friends, they joke about [racism and religious discrimination] a lot, and it's like, "Actually, you shouldn't be joking about this, that's not okay." There's not really a lot you can do, because if you take it to your teachers, they're like, "Oh, I'm sure they're just joking."
The committee called for the government to publish clear definitions of what constitutes racism and religious discrimination, and said government efforts to tackle them are uncoordinated and showed a "lack of a strategic vision".
In a submission to the report, one student claimed some schools "don't want racial discrimination to be seen", and are more concerned with protecting their image than reporting abuse.
In July the Association for Citizenship Teaching claimed teachers are dealing with an increasing number of racist incidents in schools following the EU referendum.
The youth committee's report recommended making personal, social, and health education (PSHE) compulsory in schools, as well as providing teachers with better training on tackling discrimination.
Bronagh Hughes, 18, chair of the committee, said in a statement that discrimination remained prevalent in the lives of many young people living in the UK.
"The UK's decision to leave the EU brought this issue to the forefront of political discussion following the post-Brexit surge in hate crime that surfaced," Hughes said.
She added: "Moving forward, we must ensure that this is high on the agenda for decision-makers so that we can make positive steps to combat both racism and religious discrimination."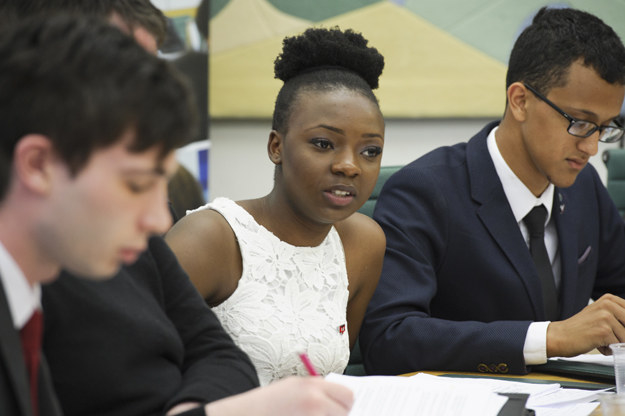 In response to the report, Rosamund McNeil, head of education at the National Union of Teachers, said in a statement: "Racism has no place in our society. It is important that the work that goes on in schools to counter such attitudes is given the resources and the time to ensure the next generation challenges racism and works towards creating a tolerant society that is respectful and safe for everyone."
The report called on the government to come to an agreement over definitions of racism and religious discrimination within a six-month timeframe, and publish the definitions on its website.

Young people are reluctant to report incidents, the committee warned, blaming the lack of leadership from teachers, which it said was backed by an Equality and Human Rights Commission report in August that stated: "Racist incidents are under-recorded and under-reported partly due to a lack of leadership on the issue and partly due to a lack of staff training in some schools."
In one written submission to the inquiry Zena, a student, criticised schools, saying:
[They] need to present a certain image, so that their Ofsted report doesn't get damaged. They don't want that racial discrimination to be seen, even though it occurs in schools. Schools would rather have it go under the carpet than put light on it.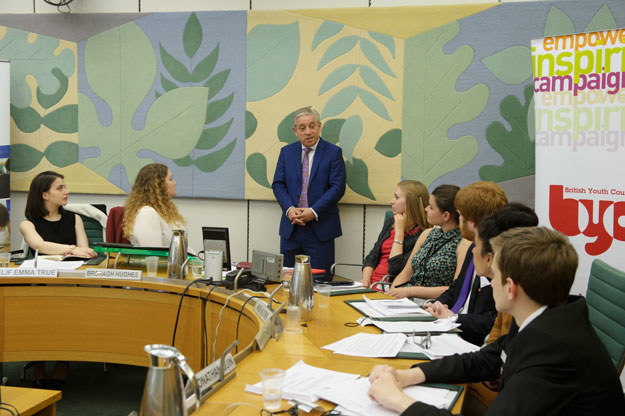 The committee of young people was also critical of cross-departmental efforts to tackle discrimination, branding the approach "piecemeal".
"Different collaborative projects are led by different government departments and there is a lack of a strategic vision," the report noted, recommending that a coordinated advisory group be set up, and called for a separate minister within the government's equalities office to lead the work in tackling discrimination.
The youth select committee is in its fifth year. It launched its inquiry on racism and racial discrimination earlier this year, after the issue was voted as a priority by the UK youth parliament in the House of Commons last winter.

A Poole Youth Forum report earlier this year found nearly 60% of young people surveyed had experienced some form of prejudice, while the Girlguiding Girls' Attitude 2014 Survey found 42% of girls aged 11 to 21 know girls their age who have experienced racist bullying.
More than 95,000 young people had identified racism and religious discrimination as their top concern.
The committee is made up of 11 young people aged 14 to 18 and includes members of the UK youth parliament, youth councillors, a young mayor, reserved seats, and representatives from each of the devolved nations.