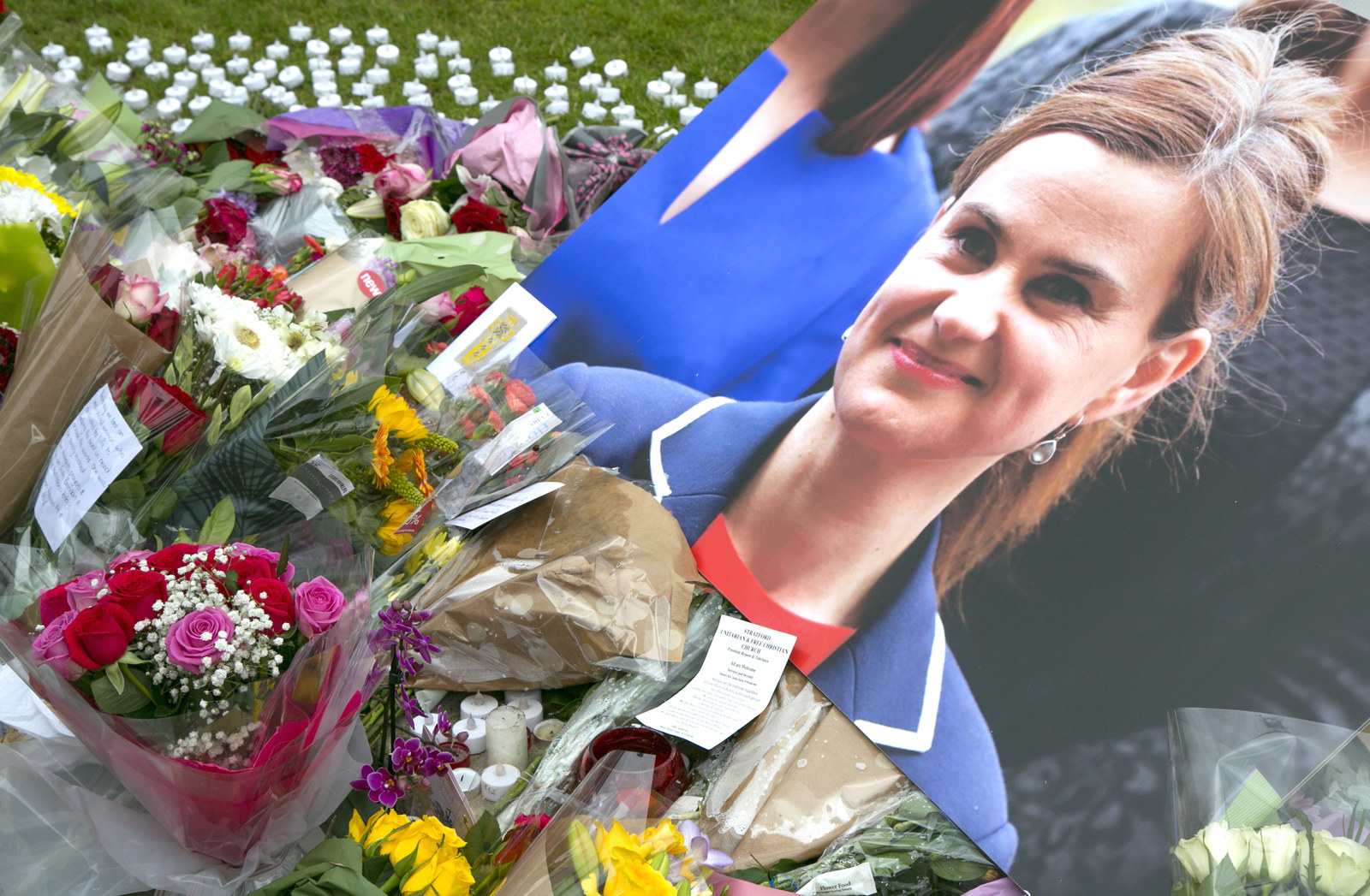 Before the clock struck 8pm to mark a two-minute silence for Jo Cox on Friday night, mourners gathered together in Westminster, spilling on to the street. People were clutching bouquets of flowers that they had bought on their way to the vigil after work, others passed around candles, while some wrote messages of peace.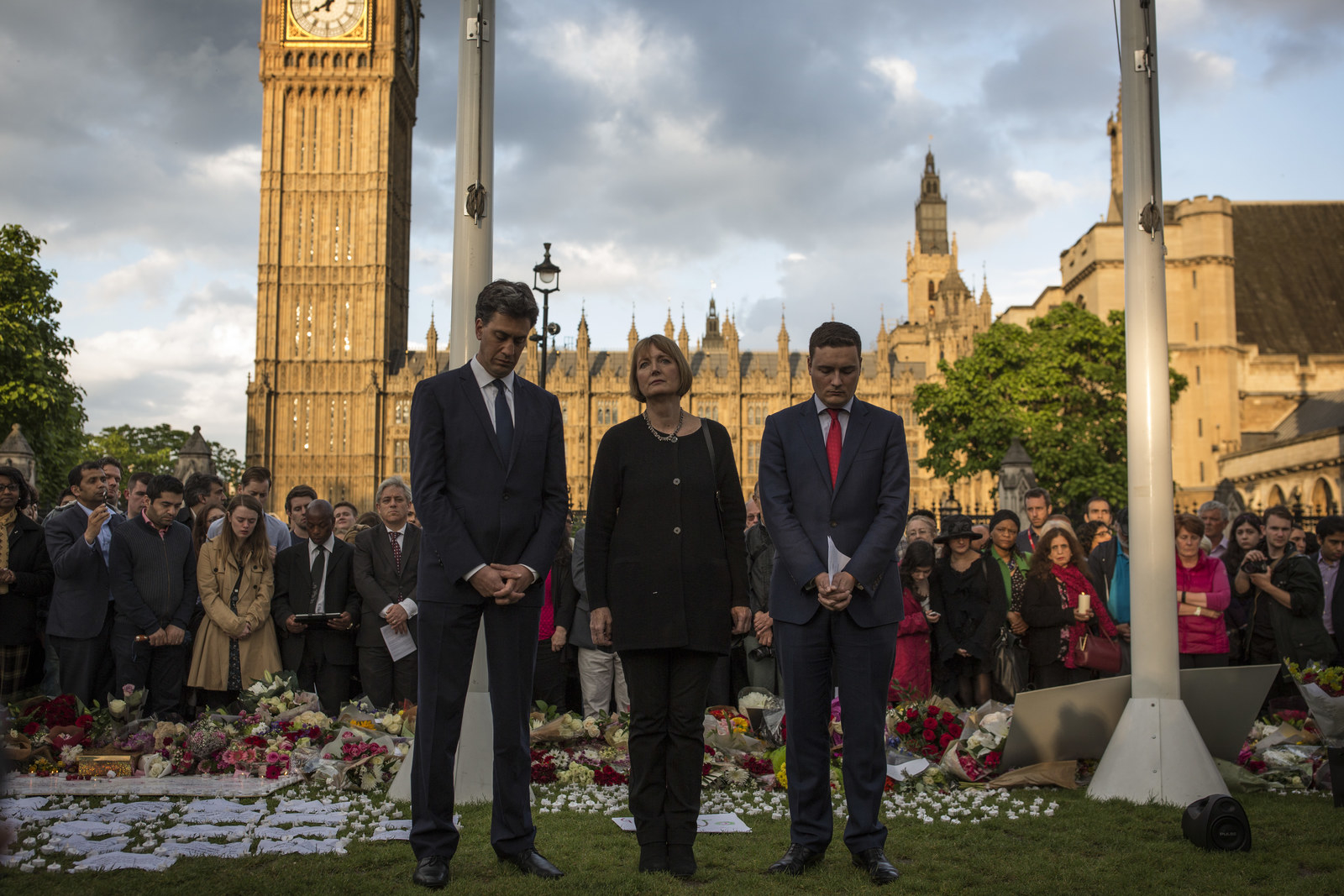 Satbir Singh, human rights campaigner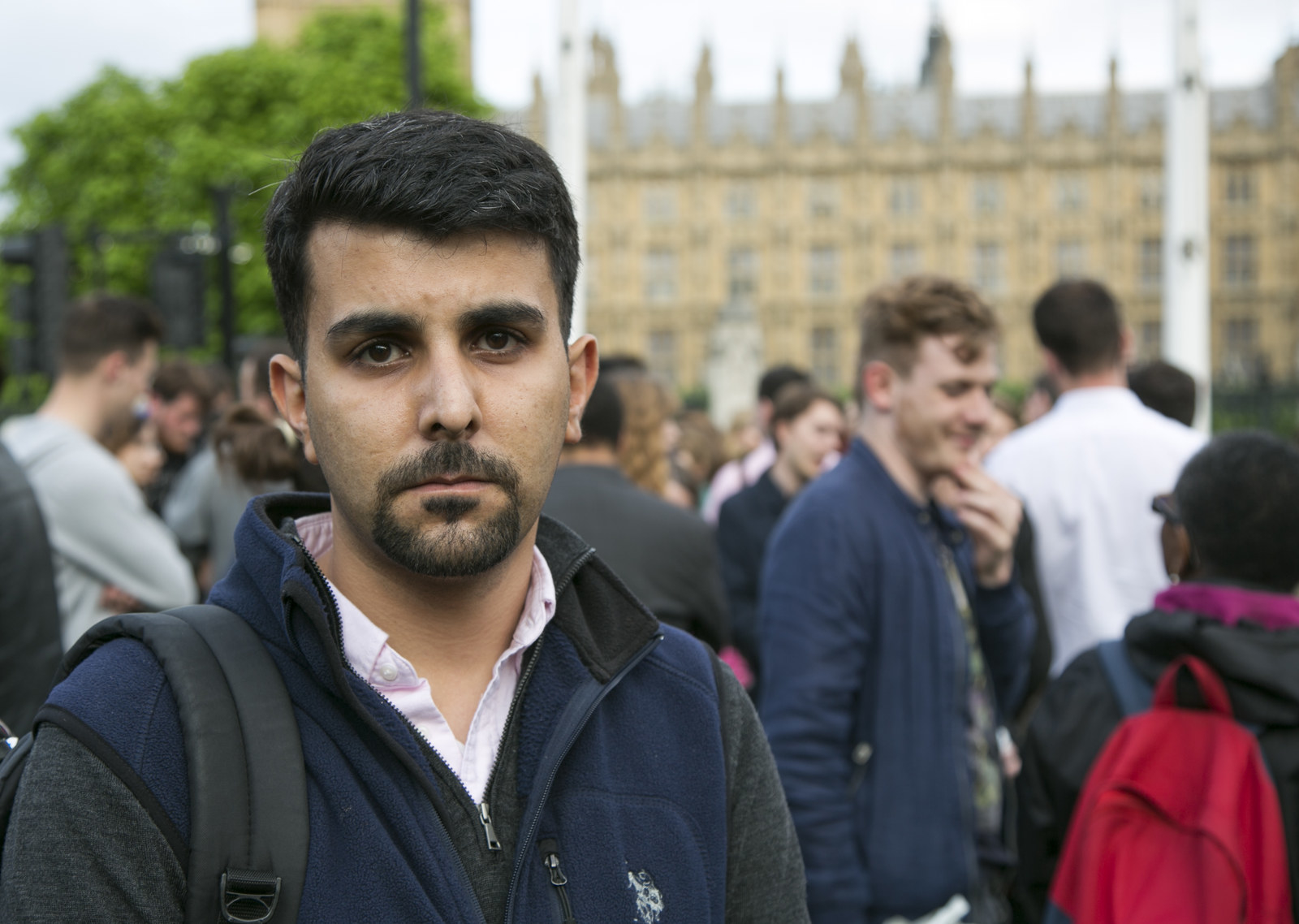 "I was in disbelief. I got a text from someone saying: 'do you remember Jo from Oxfam?' And I said 'yes'. And he said: 'She's just been gunned down.' I didn't believe it at all, so I am finding a little bit hard to process actually," said Satbir Singh.

"Can't say I knew Jo Cox well but we'd met a few times and that's enough to shock you when you find out someone's been gunned down," he said.
Janis Pugh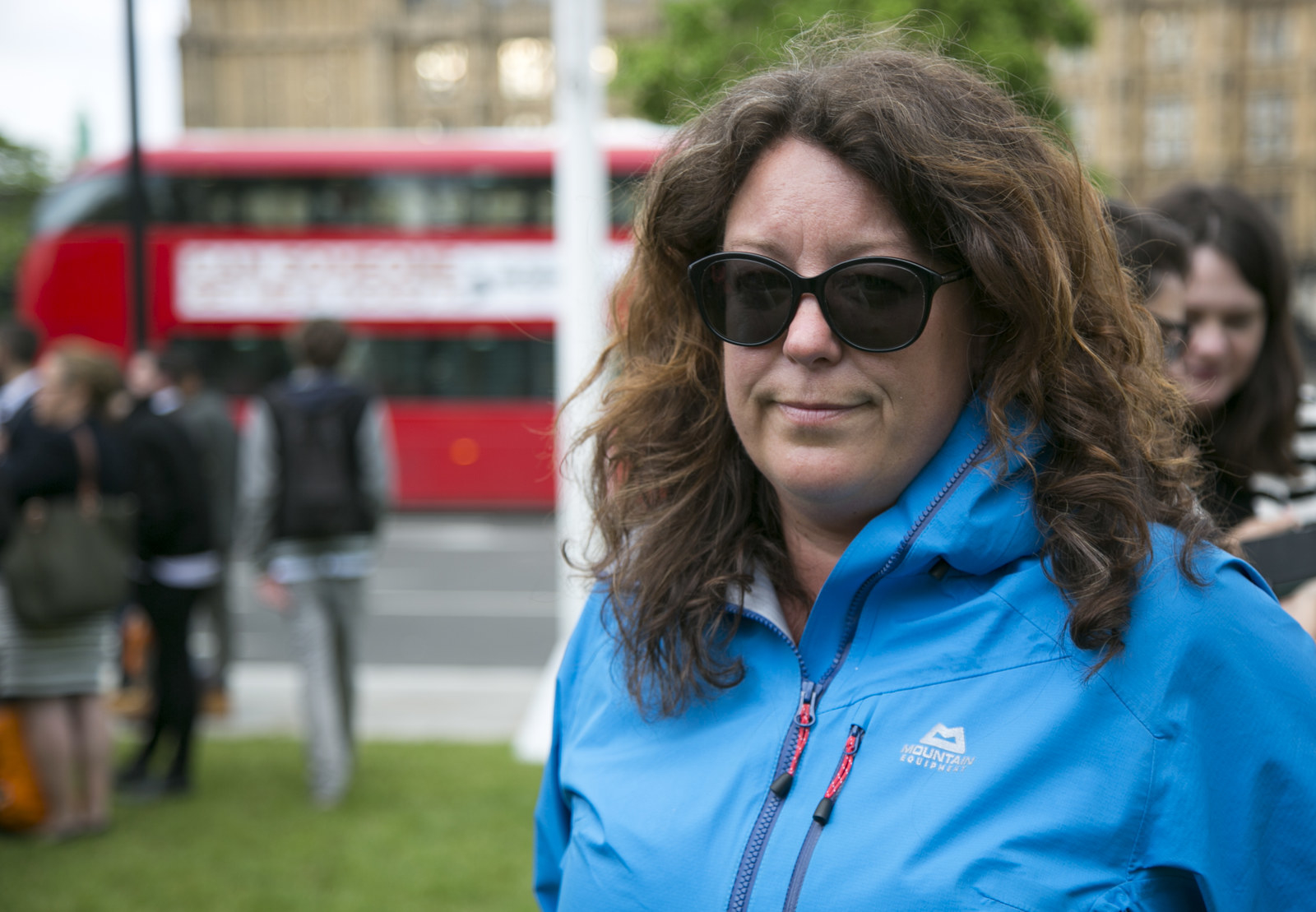 Holding on to the lead of her dog, Janis said just before the two-minute silence: "To be honest with you, I didn't really know what to do because it's such a devastating thing to happen I didn't know how else I could show some respect, grief, shock, so I thought I'd come down and be with people who felt the same actually."
Jennifer Angus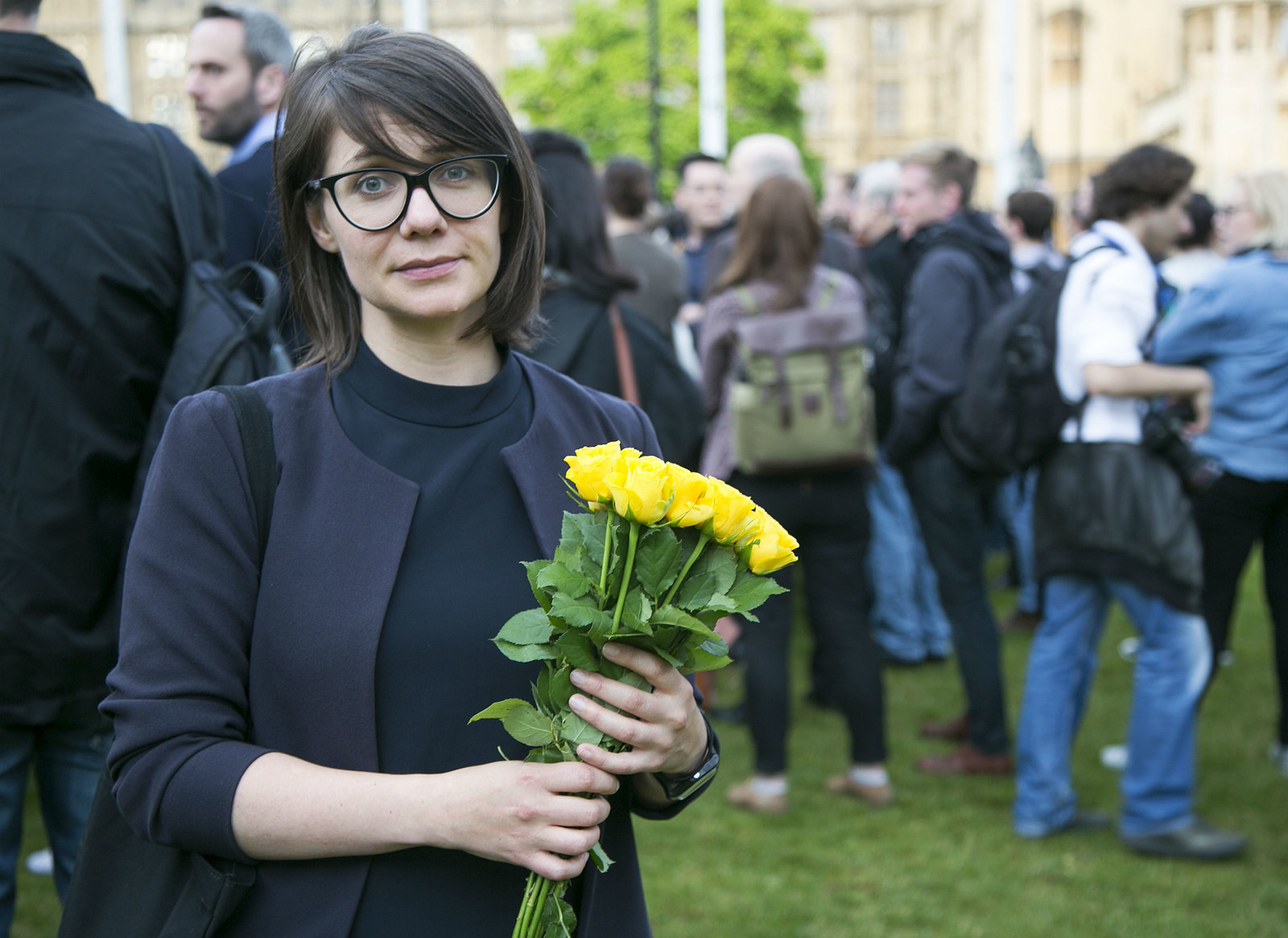 Holding a bouquet of yellow flowers, Jennifer said: "I just am so utterly shocked and appalled by what happened. Is this a country that we live in where this can happen? Sometimes I expect it in to other countries. but not here."

Jennifer spoke of how the death of Cox had been poignant and said: "While I can sympathise with lots of things that happen in the world, I don't always come here [to public vigils] and show my feelings. But I just felt so moved that I had to come."
---
Earlier on Friday, BuzzFeed News spoke to people who gathered to leave flowers and postcards, and sign banners sending their condolences to Cox.
Steven, a father of two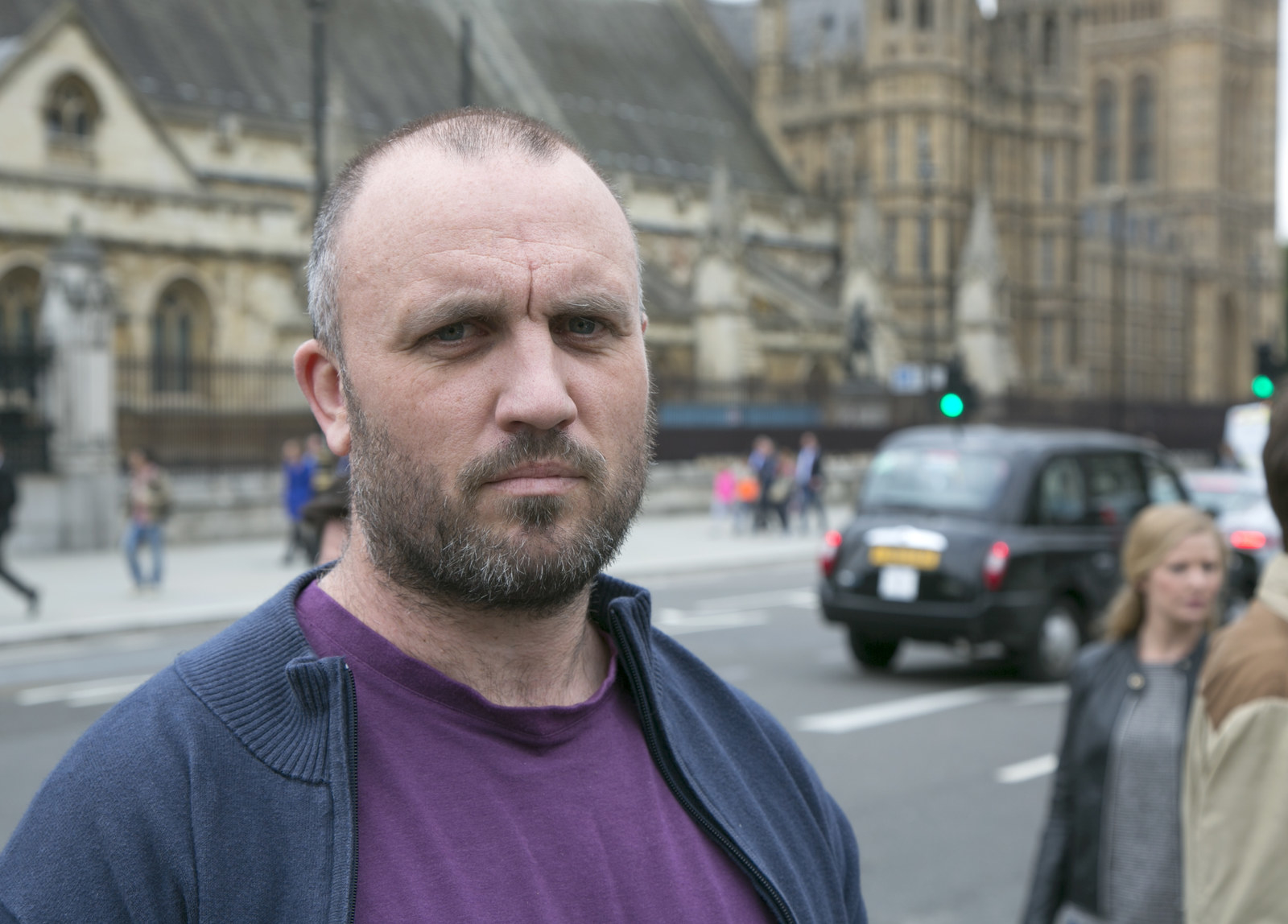 "I've come to pay my respects to a public servant who fought for justice at the expense of her own life," Steven said as he stood in front of the memorial to the MP, opposite the houses of parliament.
"As a father of two children myself, I feel how Jo has left behind two children," he added, visibly emotional. "Regardless of your political views, anyone can [see] how a mother, a public servant has left us and died.
"When my children grow up and have children I'll tell them of her. And although she has gone her words will go on eternally – a valuable legacy to leave."
Asked about the nature of recent political campaigning and in particular the EU referendum debate, he said: "I think whenever there's an event of such tragedy I think people reflect on that. Ultimately there's more good people than bad and when something like this happens it brings unity.

"Reflecting on the words of Jo's husband, when we come together to fight hatred the dialogue can become more positive and things like this don't happen in vain."
Chris, 75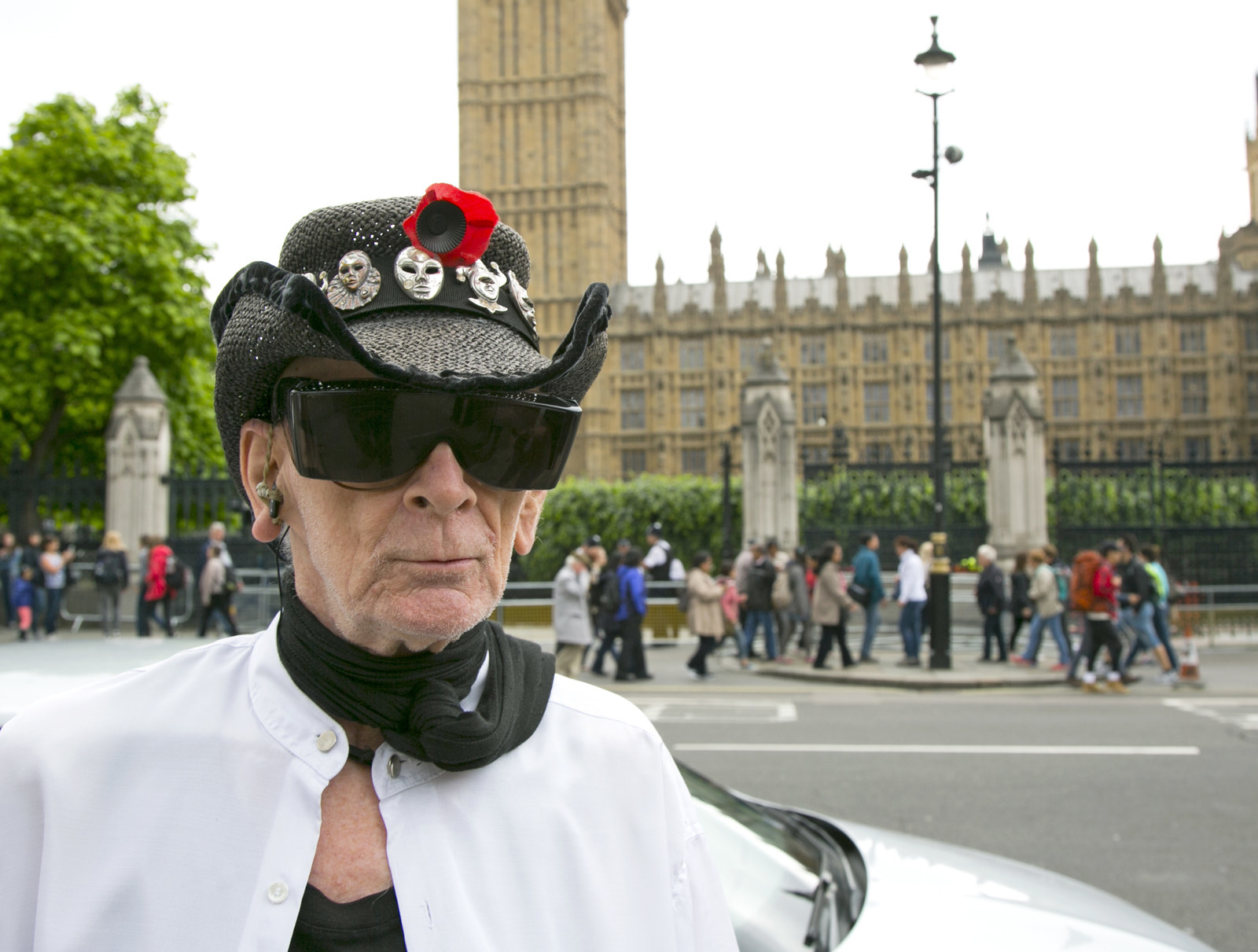 After putting down his tribute, Chris said: "I'm on the left wing, and when I heard about a woman like her being killed who is 100 times better than me and fighting for social justice, I came to pay my respects and wrote 'On the side of the angels, Jo' on a postcard."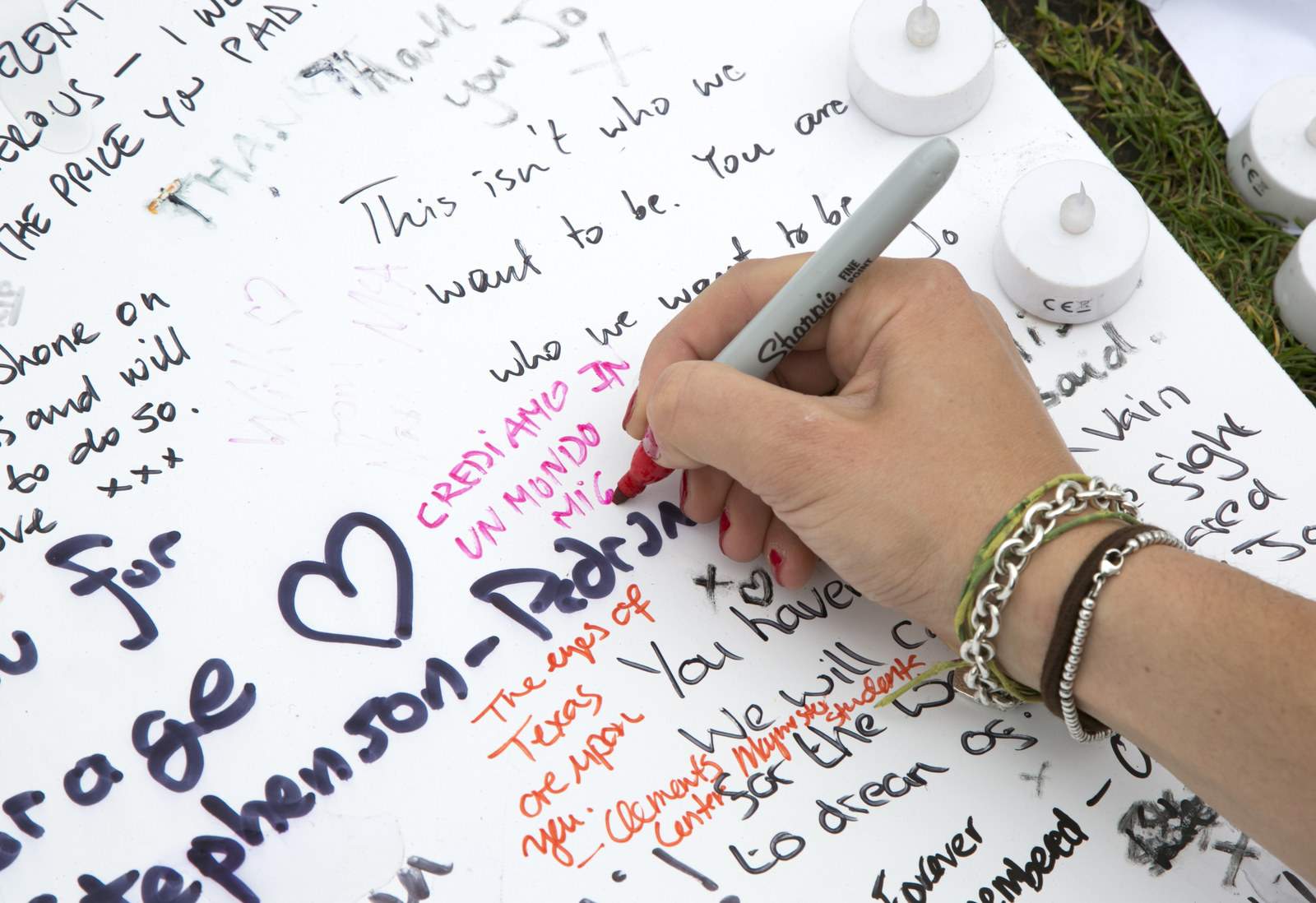 Fighting back his tears, he said: "When I heard she had been shot I turned up here. I'm for leaving Europe anyway and I may be in the minority… I guess you get wiser after an event. But when you read about money and expenses of MPs, you realise she was more of a true, genuine MP. A true genuine person and not the typical MP.
"In the future, we'll maybe remember having her on the side of angels at a time of a brutal government, maybe in that context she will stand out.
"The word assassination stands out. Assassination. It's a turning point for the referendum, but in terms of politics it will have small impact."
Wiping away tears with a tissue and reading the messages left on the flowers, Pam Bolden said: "I'm here because I am very worried about the way this country is going.
"An innocent mother of two was murdered. This is not a war zone. Look at how xenophobic and racist it is. It's not about whether we stay in Europe any more, and it should make people stop and think of the futility."
Erin, a visitor from the US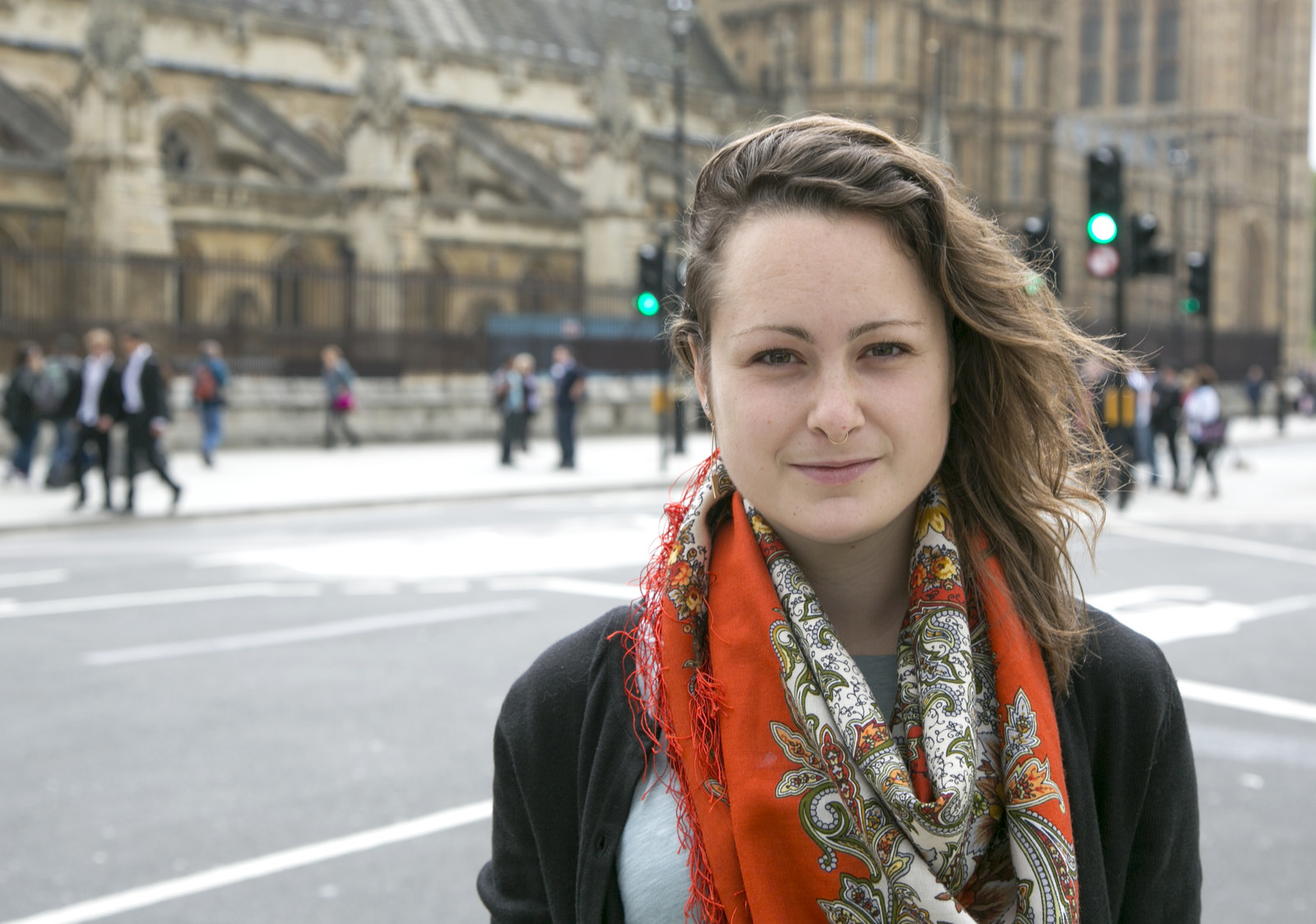 Erin stopped by at Westminster to pay her respects after reading about what happened last night.

"It's just devastating," she said. "I mean, whether it's concerning refugees or gun control, there's a lot playing into this. Just reflecting what her husband said, you have to combat the hate that's still present. It's terrible. There's a lot of issues and it's very heavy.
"I'm from the States, and if you look at what happened at the pride event in Orlando, and here, where you have gun control, it has to be looked at closely how much can you prevent something like this from happening."
Hema and Nanavati Kartikey, a couple also visiting from the US, said: "We are here to respect the murdered … There's no necessity to have guns, and no one should have it. The media coverage tries to exaggerate immigration, while some are in favour of gun lobbies in the US. But the average person everywhere loves humanity and doesn't want people to come to harm, and just live a good life.
"We were shocked. We don't know her personally, but why did she have to lose her life?"
Jan and Emily from Middlesborough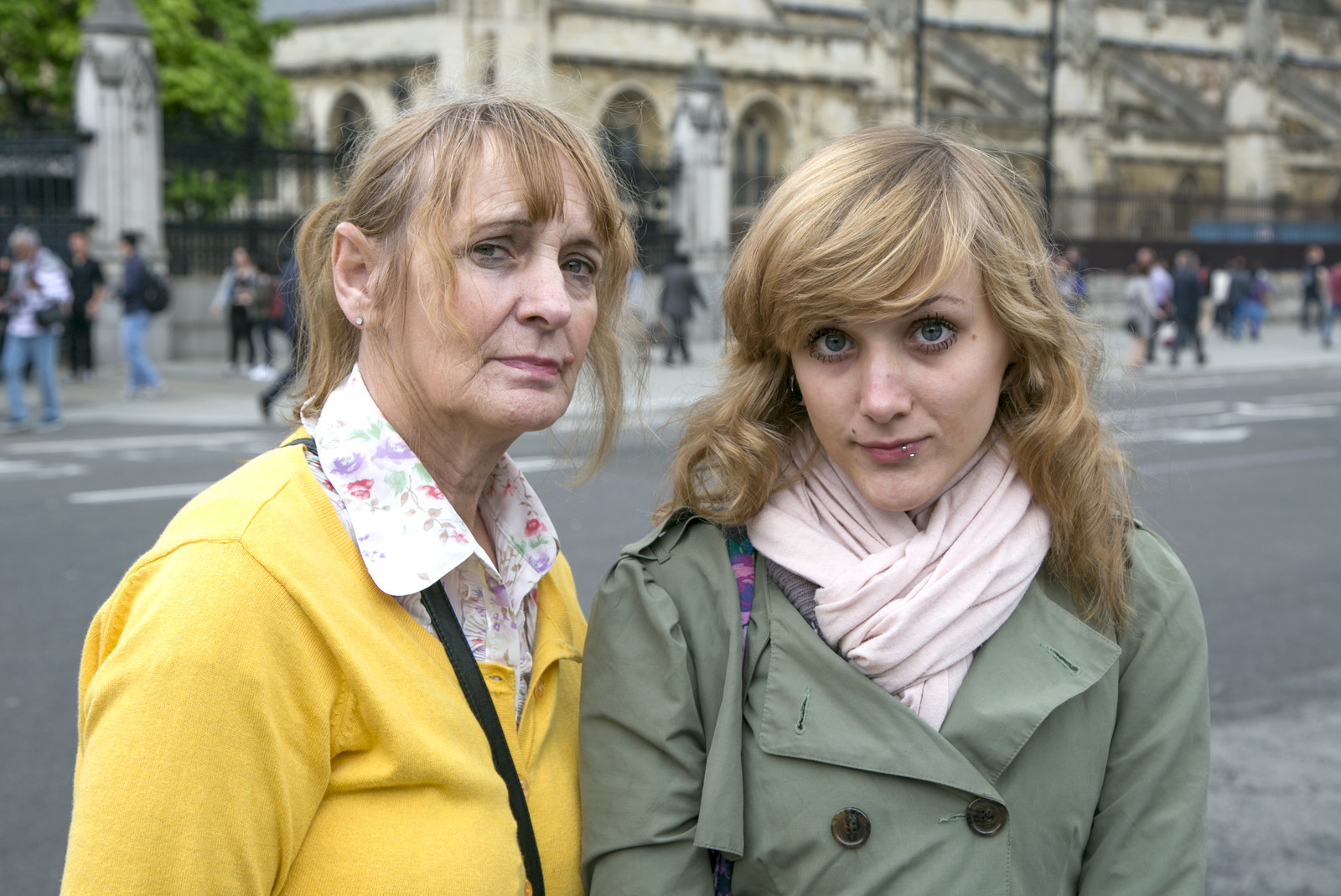 "I'm devastated," said Jan. Speaking about the nature of the recent European referendum campaign in Britain she said: "It's getting out of hand, and there's just no need to bring violence into it. I was absolutely shocked and I never thought something like this would killed a young mum."
On the green below the statues of Winston Churchill and Nelson Mandela, her daughter Emily said: "I don't believe in violence and it's gone out of hand. It's too much now. Everybody is allowed an opinion, and people get too involved in their own selfishness."

Jermaine Atiya-Alla, from Torbay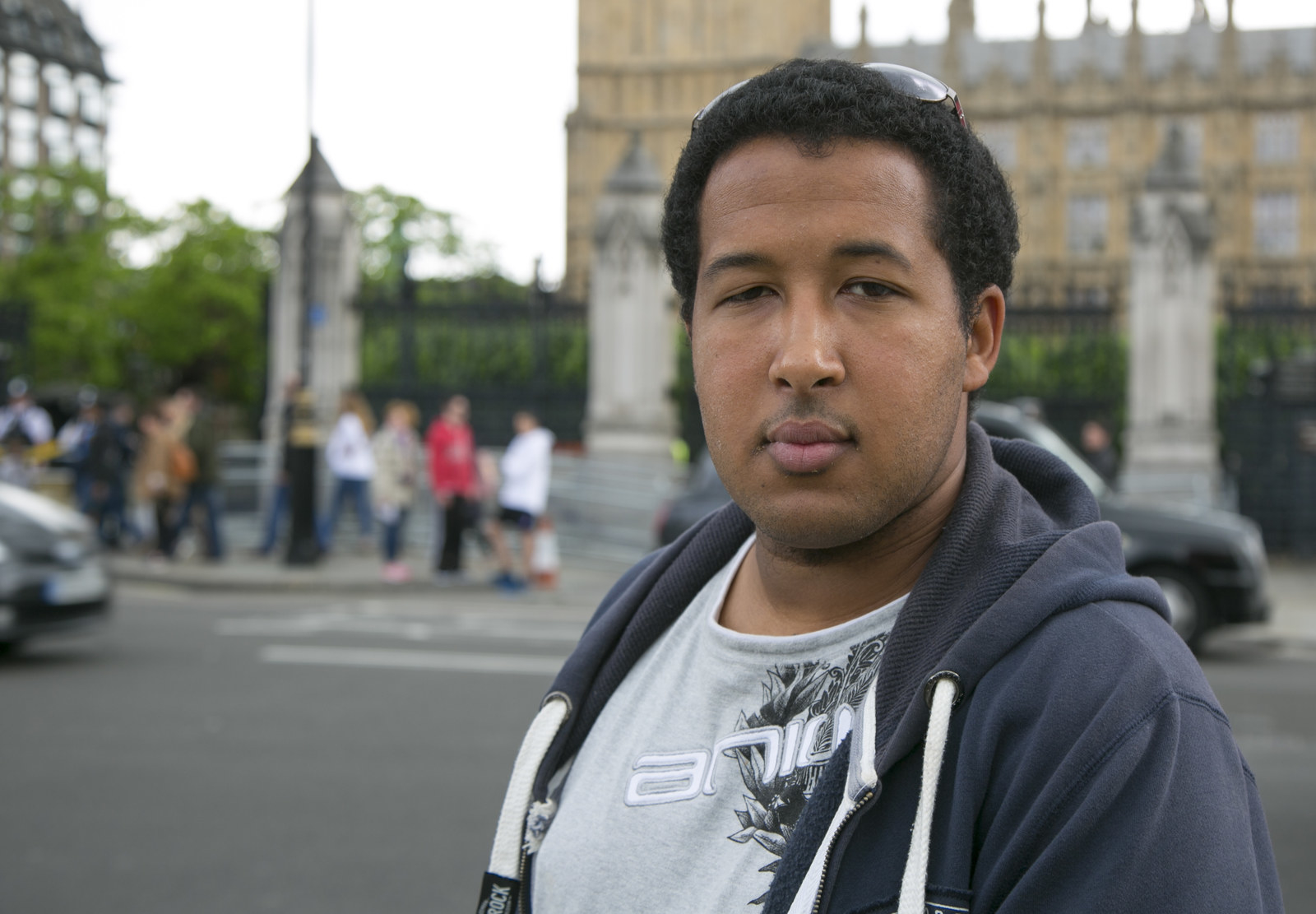 Having spent the previous day campaigning for Rosena Allin-Khan, the new Labour MP in Tooting – who would have become the party's 100th woman MP in this parliament had it not been for Cox's death – Jermaine Atiya-Alla came to pay his respects in Westminster. He said: "I think media and politicians are always going to have agreement and disagreements, except I think there needs to be a period of reflection and a new approach.

"I'm from the southwest of England and the tone has been getting uglier, and I kept thinking someone is going to get hurt.
"I would hate to link this to Jo, but Yorkshire has lost an energetic MP, the Labour party has lost a member of the family, a husband has lost a wife, and children have lost a mother."