Police Apologise After Fake Suicide Bomber Shouts "Allahu Akbar!" During Counterterror Drill
The actor used the religious phrase during a training exercise in Manchester.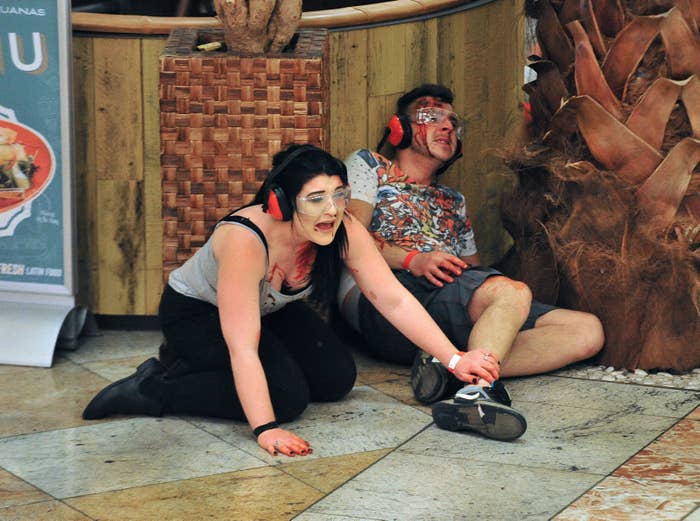 Police chiefs have apologised after a fake suicide bomber shouted "Allahu Akbar!" during a training exercise at a Manchester shopping centre over concerns it could undermine community relations.

Assistant Chief Constable Garry Shewan said it was "unacceptable" that the Arabic phrase – which means God is the greatest – had been used during the 9 May drill.
In a statement, he said the conditions were "based on a suicide attack by an extremist Daesh-style organisation and the scenario writers have centred the circumstances round similar attacks of his nature".

"However, on reflection we acknowledge that it was unacceptable to use this religious phrase immediately before the mock suicide bombing, which so vocally linked this exercise with Islam," he added. "We recognise and apologise for the offence that this has caused."
The apology came after a video of the exercise was released, prompting people to complain about the portrayal of Muslims.

Siema Iqbal, a Manchester GP, was among the first to demand an apology from the police, and Shazad Amin, chief executive of Muslim advocacy group MEND, followed by writing that "accountability [was] now crucial for community confidence in police".
The counterterror exercise at Manchester's Trafford Centre began at midnight, when a man acting out the part of a suicide bomber entered the crowded centre filled with volunteers before pretending to detonate a bomb.

Around 800 volunteers, who played the role of shoppers, screamed in panic and ran for cover, while others fell to the ground covered in fake blood as the sound of gunfire echoed around the shops.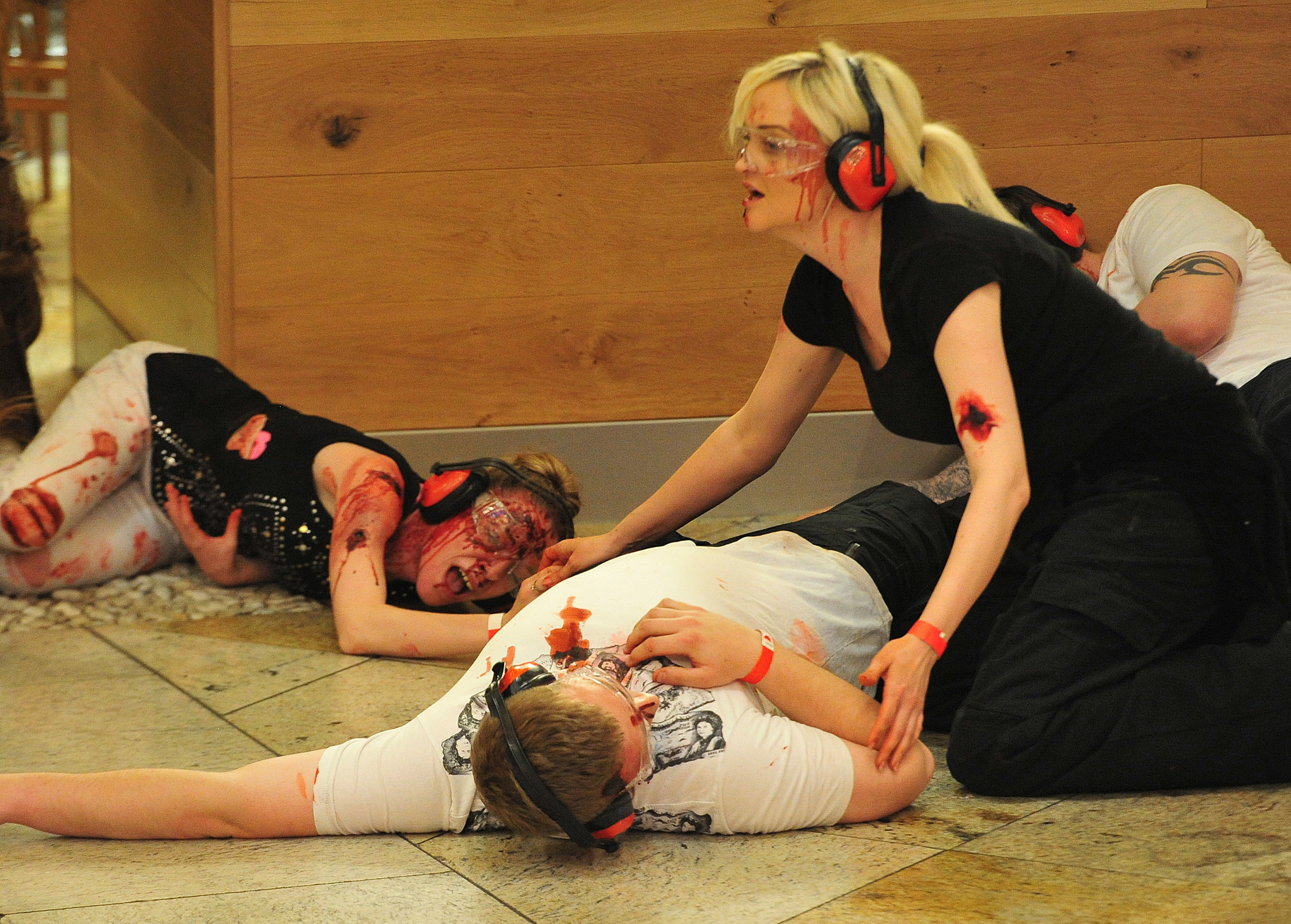 The exercise had been designed to appear realistic to allow officials to measure the response of emergency services in the event of a real attack in the UK.