The Founder Of American Muslims For Trump Wants To Know Why Syrian Refugees Want To Come To The US
Sajid Tarar had some ~interesting~ views.
Meet Sajid Tarar, the founder of American Muslims for Trump. Yes, it is a thing.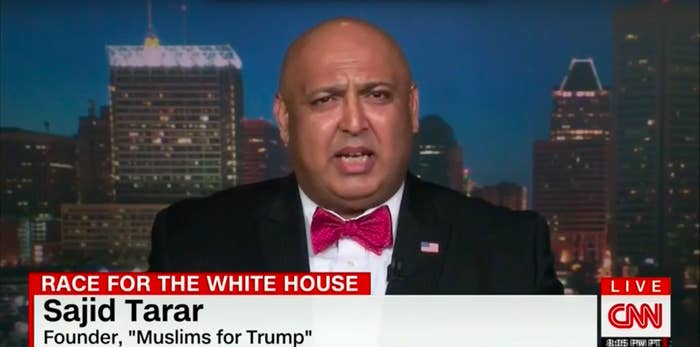 Tarar believes America will become "great again" if Republican Donald Trump – who has previously called for a "total and complete shutdown of Muslims" entering the US – becomes president.
Businessman Tarar, who's from Baltimore, Maryland, said the way his friends first reacted to his support for Trump "was hard".
"But now, frankly speaking, they are joining, they are coming, they are listening to his message, and they think he is the only one who can save America or Americans in the future," Tarar told host Don Lemon on Monday in an interview with CNN's Tonight show.
Fellow guest Ahmed Shihab-Eldin, a correspondent for Vice and an adjunct professor at Columbia University, challenged Tarar, saying: "Saving Americans from what? From Muslims? Muslims are agreeing with Trump that Trump will save America from Muslims?"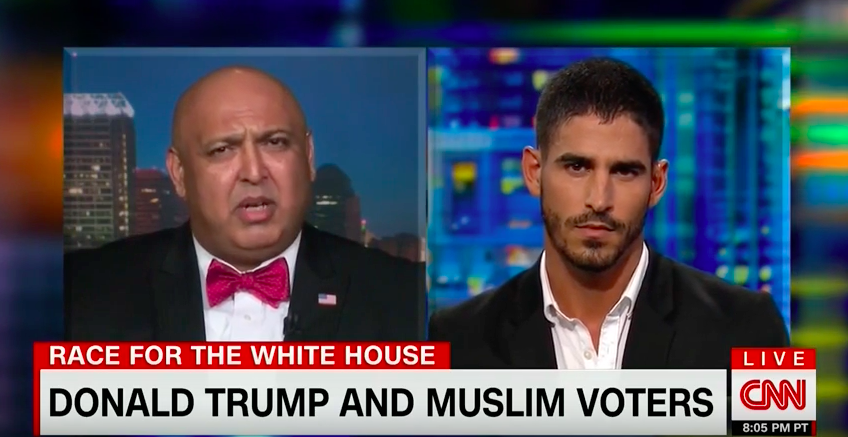 Tarar, a Pakistani immigrant, said Trump's words were being twisted by the "liberal agenda and the media". "I have seen the war against Donald Trump from different angles," he said.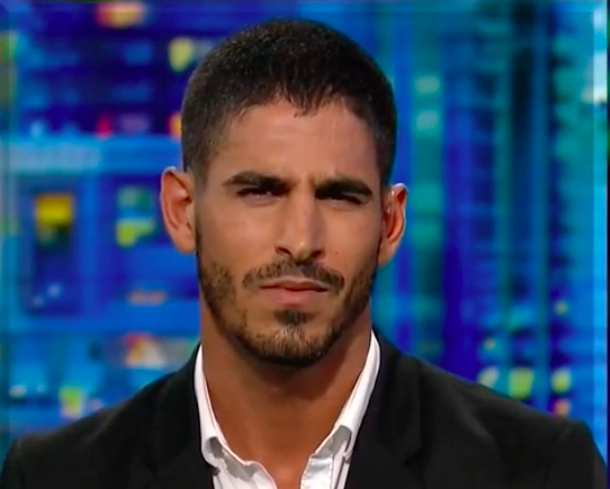 Tarar continued: "When he [Trump] meant the banning of Muslims, there was an issue of immigration going on, the people were coming here from Syria, and instead of staying there and fighting for their own freedom and rights, or going to Turkey or Kuwait or Saudi Arabia, they wanted to come here, and we don't have any system to vet them."
When Shihab-Eldin interjected to say that the US did have a "very laborious system that required multiple agencies in the government in order to have refugees file asylum", Tarar jumped back in.
"The question is this," said Tarar. "Why do Syrians want to come here to begin with? Why don't they go to Turkey or some other Muslim countries? They practise their religion freely there, why they wanna come here so far away?"
Trump has tried to distance himself from his earlier call to ban Muslims, saying it was "merely a suggestion and not a firm policy", but it has support among Republicans.
A Washington Post/ABC news poll found that 54% of Republicans supported a ban on Muslims from overseas, as did 33% of political independents, and 15% of Democrats.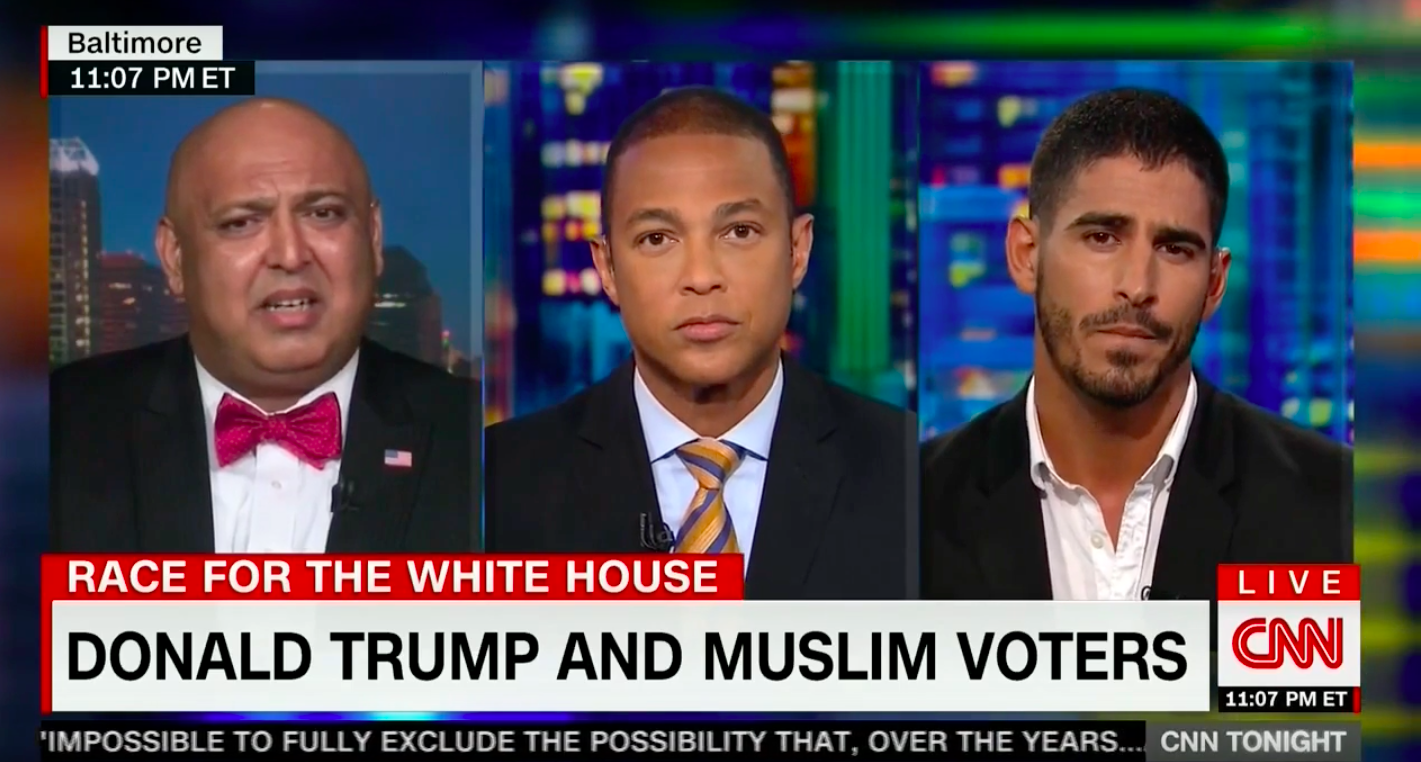 When Lemon asked Tarar, "Aren't you a Muslim immigrant to this country? How can you say you can come in and no one else can?", Tarar replied: "I came here legally and [Trump] is not against legal immigration."
Lemon said: "He [Trump] said a temporary ban on all Muslims."
People had some ~feelings~ about the interview and shared them on Twitter.
It's fair to say that some were less than impressed.
The European media director of Human Rights Watch made this casual observation:
But at least some people liked his bow tie.
A visibly frustrated Shihab-Eldin asked Tarar during the interview: "At what cost [will you continue to support Trump], not just the human cost, but to the very social fabric of America which has afforded you, as a Muslim immigrant, the life you have?"

Tarar replied: "My answer to that is, I'm an American. I have kids that are American. The safety of America is my number one priority. ... There is a saying: Not every Muslim is a terrorist, but every terrorist is a Muslim."
Tarar ended by saying: "We are just talking about political correctness. The people don't like it, the leaders don't like it, but the thing is we have to take dramatic steps for the safety of America and that is the beauty of Donald Trump."