Meet The Scottish Muslim Student Shaking Up Islamic Societies In Britain
Zara Mohammed spoke to BuzzFeed News about university safe spaces, Prevent, and being the first female leader of 115,000 Muslim students.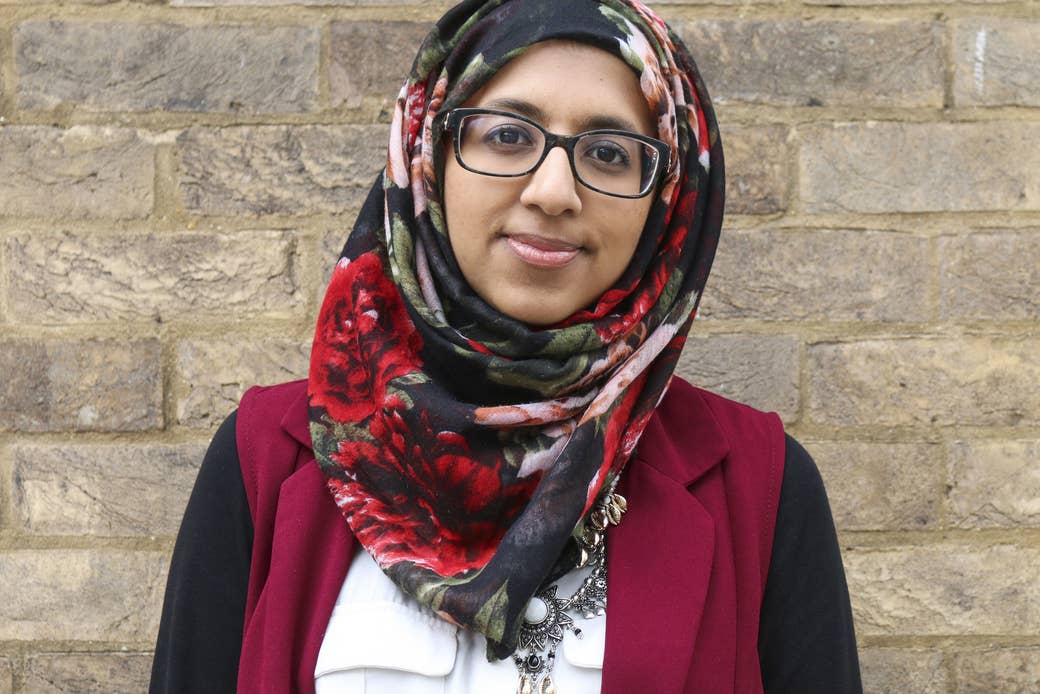 Zara Mohammed is tugging a bright pink wheeled suitcase when we meet in Bloomsbury. In July, the 25-year-old human rights law postgraduate from Glasgow became the first woman to lead the Federation of Islamic Student Societies (FOSIS) in its 53-year history, and she has barely stopped moving since.
She has been travelling up and down the country meeting students, and today she is fresh from back-to-back meetings with colleagues, community leaders, and heads of national Muslim groups. Mohammed is setting this impressive pace because she is on a mission to radically shake up the federation, which represents 115,000 Muslim students in the UK.
When BuzzFeed News asks her whether FOSIS had been doing the best possible job in representing Muslim students, she doesn't pull her punches. "I think absolutely not, and the problem is we don't showcase the good work we do very well," she says.
"I think having the first female president is a good sign of the health of the organisation and our diverse makeup. Really highlighting the work we do and what students are doing – that's our challenge. Focus on the future, guys."
It's an interesting time for student activism and student politics. The controversy surrounding the election of Malia Bouattia as the first Muslim woman to be president of the National Union of Students (NUS) rumbled throughout the summer – her election made headlines across the national media.
The issue of "safe spaces" at universities has been raised in parliament, with prime minister Theresa May criticising the culture for shutting down debate, while the Rhodes Must Fall Campaign recently became a focal point for the issue of free speech in British universities.
Muslim students – there are about 330,000 of them in full-time education – have not only been caught up in this debate about free speech at university, they also feel caught in the crosshairs of the government's counter-extremism strategy and a national media fixated on radicalisation. They are also more like to face employment discrimination after graduation. With the new academic year looming, and freshers' week under way, thousands of Muslim students will be coming to terms with some of these issues.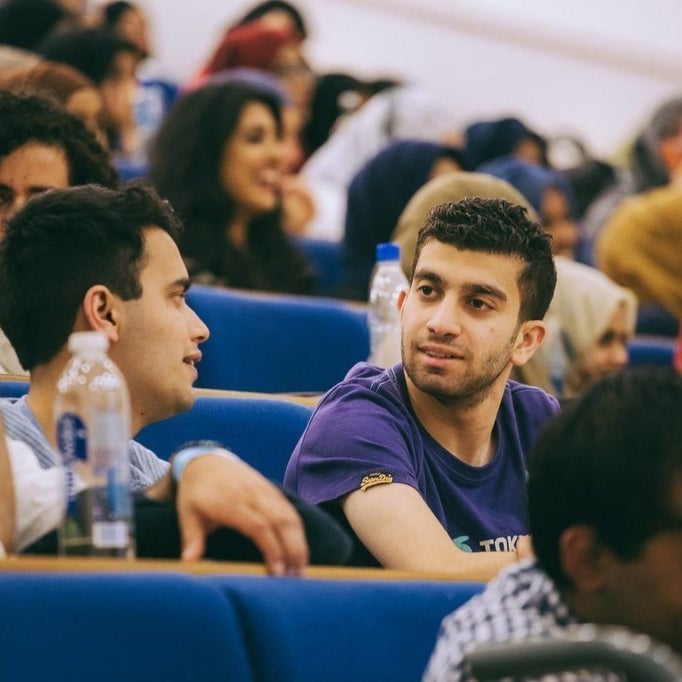 For a year now, universities and colleges in the UK have been legally required to recognise and respond to the signs of radicalisation of students on campuses. The previous prime minister set up an extremism task force, while authorities said a number of people convicted for terrorism offences had attended UK universities, including the underwear bomber Umar Farouk Abdulmutallab, who was sentenced to life in prison in 2012.
In recent history, media coverage of FOSIS has mainly been through a counter-terror lens. It was mired in controversy for having invited the speaker Anwar al-Awlaki in 2003, who was wanted by the FBI in the US over his involvement with three of the September 11 hijackers. At the time, prominent individuals and Muslim organisations said Awlaki's radicalisation had caught them unawares. In 2011, a joint FOSIS Civil Service recruitment event was pulled by at the last minute, with students being given no reason as to why.
With many Muslim students feeling they're the focus of the government's Prevent counter-terror legislation, the Students not Suspects campaign was launched alongside the National Union of Students, against what they see as a "chilling" Counter Terrorism and Security Act.
Of the role Islamic societies play in this discussion, Mohammed says: "We're always happy to have a conversation. I'm always open to any conversation. I think the government needs to understand what Muslims students need, and how they're being affected by this legislation and if we want good citizens and good British Muslims, UK-wide muslims, then we have to make sure that we celebrate the good and the achievements.
"Legislation has to be designed in a way that is appropriate to what's actually going on and not just a blanket everybody is like this, so we need be careful about the stigma that comes with it."
Speaking about the government's counter-terrorism strategy, she says: "Prevent is a perfect example where something was made without any kind of context and we're always willing and open for a conversation and discussion and it's our job to make sure that voice is heard."
Mohammed adds: "There's so much negative press now, at university people should be able to be themselves and not under a microscope of government legislation, and for me my whole vision and aim this year is to help develop confident Muslim students."
Her mission to transform the organisation she leads is a huge task, but over the summer she's been busy getting together her core team. There are 17 of them, and she says it's more diverse than it ever has been. There are four other women, as well as representatives from the four UK nations. It's a start.

FOSIS has had a colourful history since it was founded in 1963 at the Cadbury Room of the University of Birmingham, when a gathering of students from different institutions decided there should be a national body to look after the interests of Muslims at universities.
Back in 1964 Malcolm X (el-Hajj Malik el-Shabazz) was invited by FOSIS to do a whistle-stop tour speaking at British universities. More recently they have put together welcome packs for freshers in glossy blue bags, hosted annual conferences, Qur'an competitions, dinners, and climbs up Mount Snowdon, helped with student accommodation, and submitted evidence to parliamentary inquiries. In 2014, FOSIS hosted an afternoon with Muslim athletes of the Commonwealth Games in Scotland.
Having had experience with wider student politics – she ran and narrowly missed out on becoming the student union president at Strathclyde University – and having sat on the student union executive board for clubs and societies, Mohammed says it's important to build relationships and reach out to the wider community, and hopes she can continue this in her new role.

"It's the charity and the inter-society collaboration, the inter-faith work of Islamic Societies (Isocs), that I think is the first impression of Islam both Muslims and non-Muslims get," she says.

"They are usually the biggest societies on campus and biggest donors of charity – in London alone for Charity Week, Muslim students at King's College London or UCL can raise up to £80,000. They do tons of community projects, social welfare projects, and provide welfare for students."
As president, she says, she also wants to push initiatives such as the Believe and Do Good Campaign, and she was most inspired when a small Islamic society in Falmouth in Cornwall – with just four committee members – got over 170 students to give blood and encouraged 111 new donors to sign up to the Antony Nolan Bone Marrow register, as well as organising a beach clean-up.

She also says FOSIS is not only for Muslims already in universities, and wants to turn her attention to Muslims trying to get into higher education. She has launched the furthering education project to inspire and develop Muslim students at colleges and sixth forms, who may not have the same support for their career development.

A quick browse on the FOSIS Facebook page shows students have backed a wide range of campaigns: from scholarships for refugees to supporting students in further education, to hosting debates on whether Islam is a patriarchal religion, and a "work hard, pray hard" speaking tour.

The organisation itself has been recovering from tragedy. Last year, FOSIS lost a president in Bashir Osman, 26, who died in a swimming accident while travelling in Switzerland with friends. At his funeral around 3,000 students paid their respects and also celebrated his life.
In a way, it was a turning point for many Muslim students who had heard about his story. "Bashir was such a lovely person, bigger than life, really loved. I think it hit the organisation really hard. He was a young person, was the president, while some of our founders are still alive," Mohammed says, adding that his work and what he stood for gave the organisation momentum to carry on what he had started.
Mohammed believes identity is still a big issue and her priority is to empower and develop confident Muslim students. And as a Scottish Muslim, she has much to add.

"When I joined FOSIS and met 'the British Muslim' issue – I was like, Oh my god," Mohammed says. She cites the SNP's Humza Yousaf, the MSP for Glasgow Pollok who famously delivered his oath in Scottish parliament in Urdu while wearing a kilt, as an inspiration for young Scottish Muslims, and says: "In Scotland we're very different and very confident and comfortable to be Scottish Muslim. So if you would ask us what are we, we wouldn't say we're Pakistani, we'd say Scottish. And we'd say Scottish Muslim. That's our identity."

She says her being Scottish is significant for the organisation, with its headquarters in London, and says: "I think it's really empowering for the other regions. Last year, when I was vice president I did a whole load of travelling. From Dublin, to Cardiff, to Manchester, and all over the place … missing flights, trains and all the rest of it, I was like, Yeah, you can do this."
On the issue of "safe spaces" and no-platforming at university, Mohammed, a graduate in politics, says she believes universities have to be open. "I think that for me it's really important we carry on developing the culture of thinking Muslims and debate and discussion. It's part of being a student and it's important – otherwise we won't develop our minds and ideas.

"We're in a society of difference and different people and diversity, and I think there's a fine line between speakers who invite good discussion and then hate preachers.
"Hate preachers for any community should not be on a platform because they're not instructive in conversation. It's just hate," she says.
"My advice to Isocs is: Whatever the kind of hate preacher – to any faith or any background – we should condemn. That shouldn't be acceptable. But at the same time not to be afraid of discussion, because it's good. It's good for us to understand what people's points of view are."
She also believes it is important to see things in perspective and says: "I think sometimes with Islamic societies we forget they still are students and, like students in any society, we're passionate, get excited, and don't always handle things the best."
At the same time, there is an added pressure on FOSIS. Manchester University asked for all of the speeches at the federation's annual conference to be recorded, while some students said security attempted to search them. Mohammed repeatedly says not all university Isocs are the same either – different universities have different students with different opinions and ways of expressing their faith, with varying relationships with student unions.
"I think sometimes with Islamic societies we forget they still are students and are like students in any society."
She's plugged into the discussion the wider student community has been having and was at the NUS conference in which Malia Bouattia was elected as president.

What are her thoughts on how it's been covered in the press? "It was great to see how a diverse person – a strong, powerful individual as well, who had worked very hard for the NUS – was rewarded with [the election win]. I think the reporting was very negative from the beginning … but it's hard to comment as the press will always do whatever it wants to do and can't really say it's not fair or if it's fair, because it's the press … It's one of those big roles. It's national, it's going to attract attention, and she probably knew it was coming. But I think it's quite disappointing it was so negative."
On whether she will put her role at FOSIS on her CV for future employers to see, Mohammed says: "It's who I am. I discovered I love this stuff. And it loves me." And with that, she picks up her luggage and moves on to her next meeting.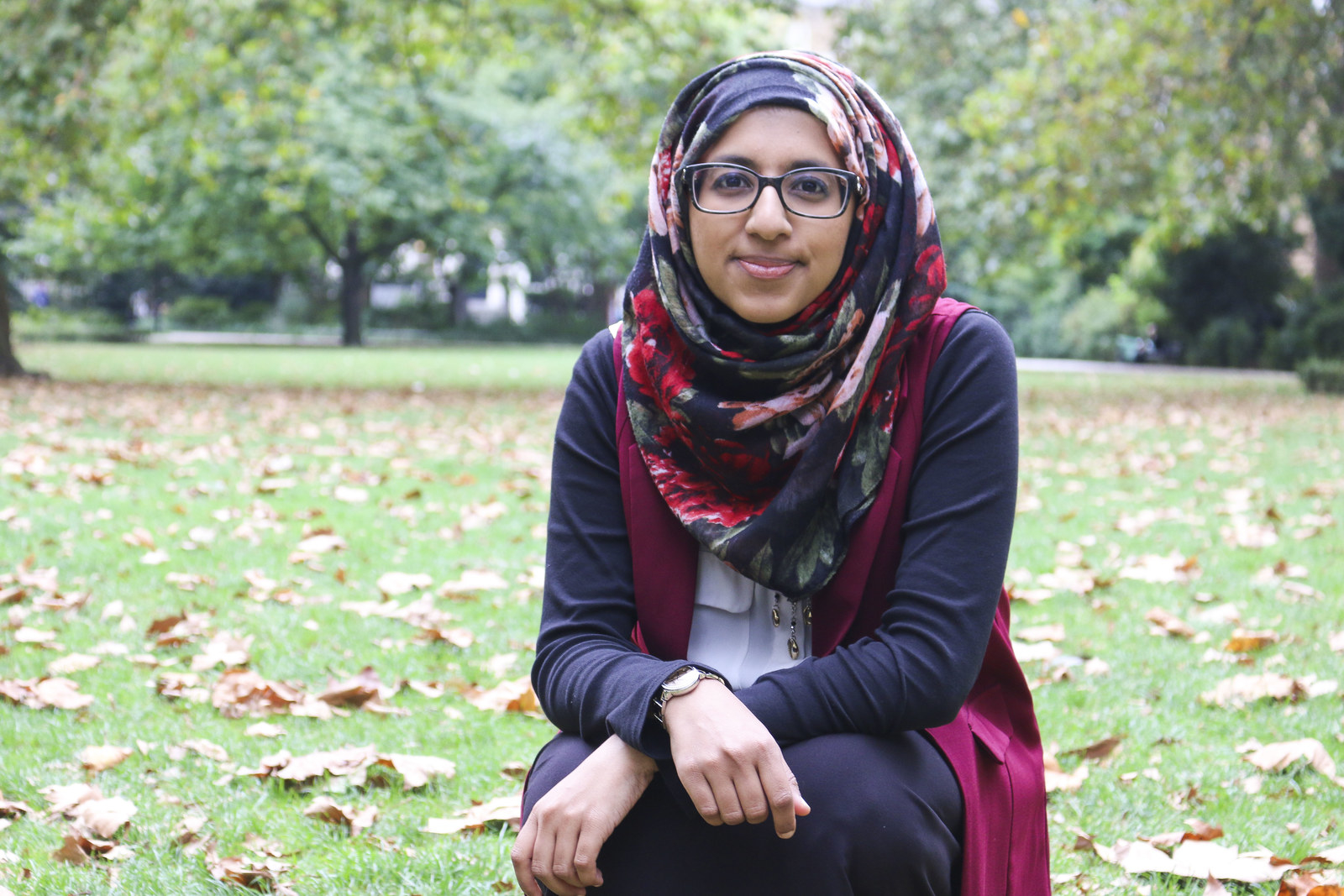 Quickfire questions
Favourite pizza topping? Vegetarian.
Morning person/night owl? Morning.
Tea/coffee? Tea.
Favourite emoji? Smiling face with sunglasses.
Who's your biggest inspiration? My mum.
Favorite milkshake? Milkshakes are an obsession of mine – Oreo.
Favourite Mean Girls quote? "She doesn't even go here!"