Peppa Pig, the popular children's TV character, is trending on Twitter today because people think there's a Muslim campaign to ban the show.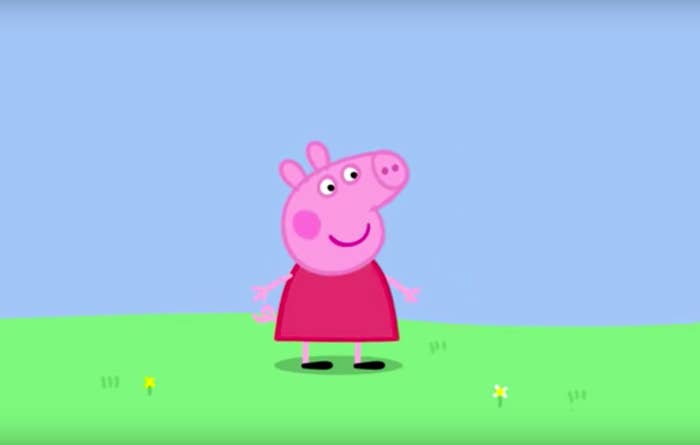 A lot of people are really very upset.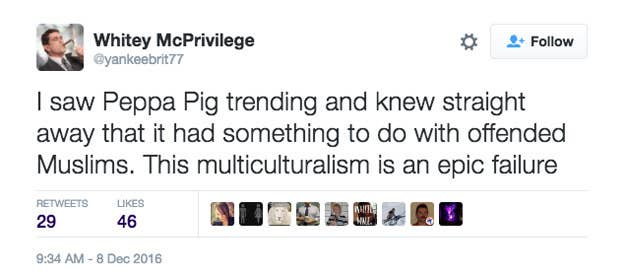 It all began when headlines around the world reported how a group of imams in Australia were pushing for an alternative to the much-loved British pre-school cartoon, which is about the adventures of a pig and her friends.

And those reports began after the production company One4Kids, which makes children's shows with Islamic themes, said on its crowdfunding page it had to raise A$20,000 (£12,000) to begin making a show called Barakah Hills.

The show is being pitched as a "new halal cartoon series from Australia for the world" targeted at Muslim parents, and is set in a small Muslim town, featuring two children called Omar and Laylah.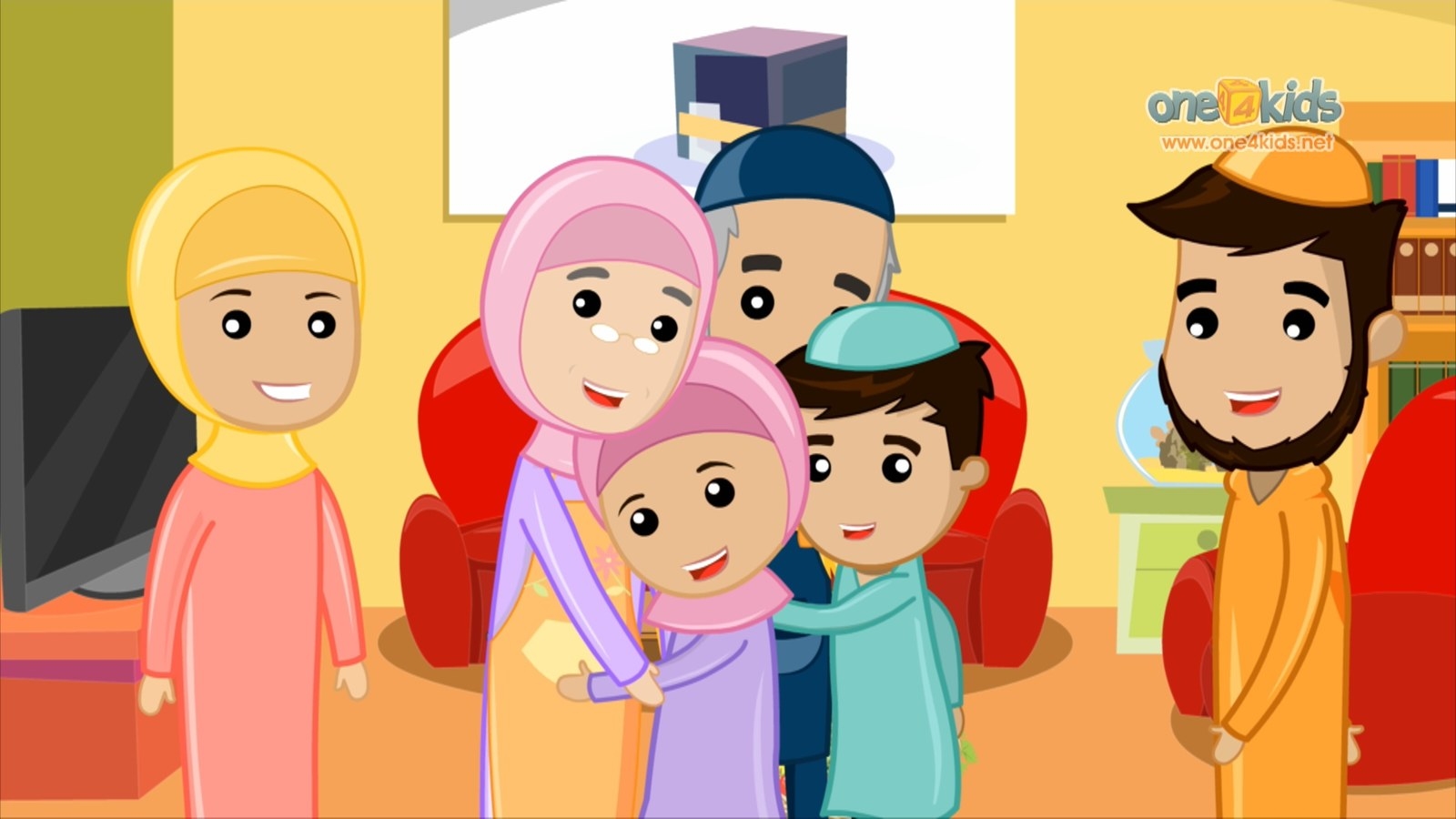 It just so happened that this came at the same time as a leading Australian imam had released a video encouraging parents to subscribe to the TV shows with a religious ethos.
Sheikh Shady Alsuleiman, the head of the Australian National Imams Council (ANIC) a central body of Islamic clerics, the video supporting the One4Kids production company is cited in many of the reports. He is quoted from the video in reports including the BBC's as saying:
These days, in this modern age, our children have been embedded and very well occupied watching different cartoons on TV and it's our responsibility not to stop them from watching but give them another alternative.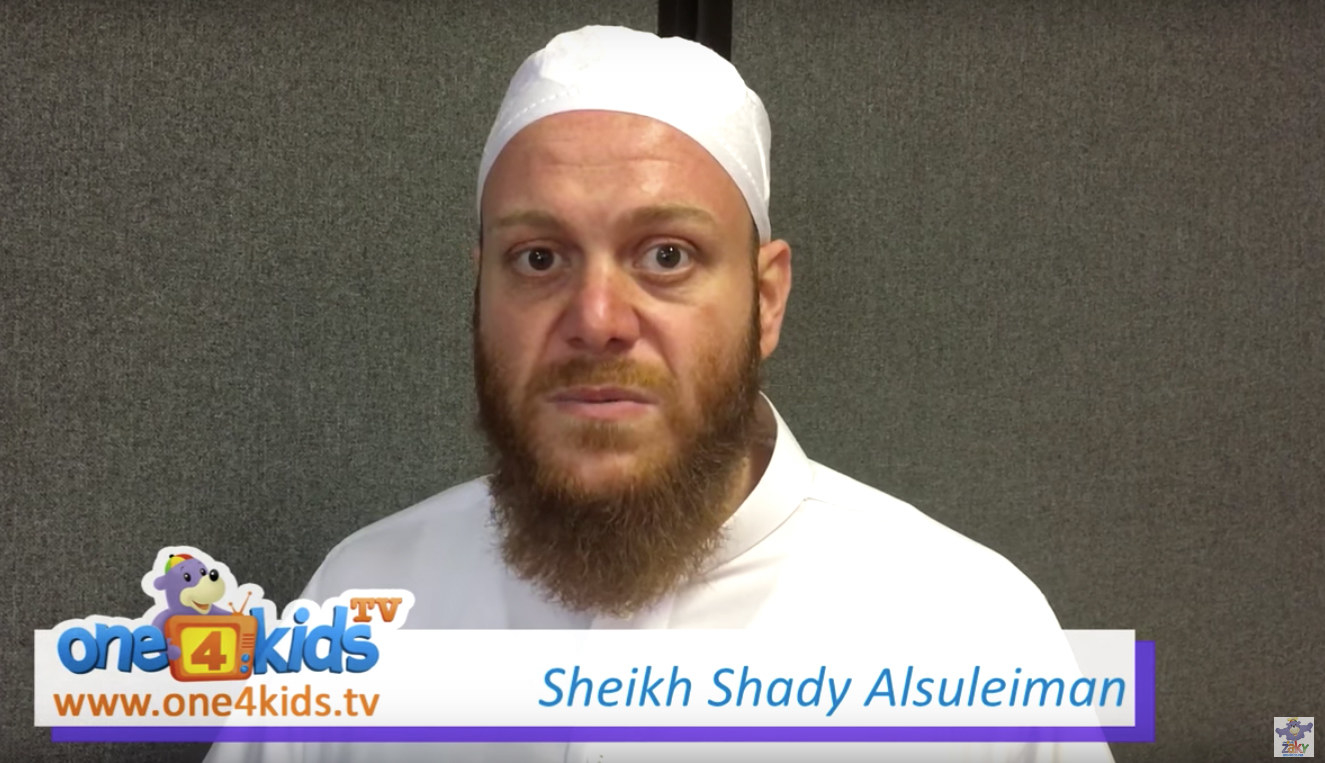 However, since then the sheikh has released a statement saying that he "was shocked to learn from media sources today that he had called the British cartoon Peppa Pig a corrupting influence."

"Today is the first time I came to know of the programme," Alsuleiman said.
He added:
This ridiculous media frenzy about the Peppa Pig cartoon is based firstly on a misleading headline and secondly on an insatiable appetite by some media outlets to misrepresent and embellish the reality for sensationalist propaganda purposes. It seems that the silly season is in full force.

He criticised the headline used by The Australian, "Peppa Pig a corrupting influence for Muslim children, say leaders," and said it may have started the "whole unnecessary furore."
Alsuleiman added the headline incorrectly implied that he had made the disparaging remarks about the cartoon.
"The Sheikh's comments came from a video in which he endorsed the producers of Islamic cartoons. In the video, Sheikh Shady Alsuleiman made no specific mention of Peppa Pig nor criticised non-religious cartoons," the statement read.
So where did the link to Peppa Pig come from? It probably came from a Facebook post shared last month on the page of Zaky & Friends, a series by One4Kids.
It said Barakah Hills was: "Our Peppa Pig alternative".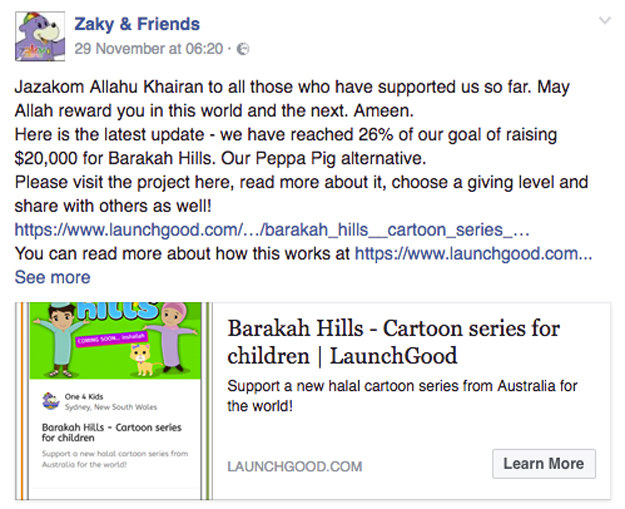 Subhi Alshaik, a director and producer with One4Kids, reportedly told The Australian the new show would provide an alternative to "things that just don't really teach children the best things that they need to learn".
The Australian newspaper reported Alshaik said Peppa Pig was "a great show" but there were ­reports about its themes being "not good" for children, including "teaching kids to be snobs".
He added the criticism about Peppa Pig was not because Muslims "hate pigs".
"We just don't eat them, that's all, like the Jews and the rest. I've patted pigs, I've watched Babe, we just don't eat them," he said.
Later, Alshaik said in a statement posted on Facebook that his comment about the beloved TV show had been misconstrued in reports.

It's not the first time there have been claims Muslims want to ban Peppa Pig: In 2014 a parody video of a Muslim comedian objecting to the cartoon and wanting to introduce a new show called Abdullah the Cat was taken at face value and was covered in the press.