"The most famous Muslim I knew was Osama Bin Laden, growing up," says Sam Zekeria, who was placed in foster care aged 9.
Zekeria was born into an Ethiopian Muslim family and raised by his mother and grandmother, but was taken into care after his grandmother moved back to Ethiopia and his mother was diagnosed with cancer and unable to look after him.
His grandmother had been a practising Muslim, although his mother hadn't, but none of the three foster families that he was placed with were Muslim so he had no Muslim friends and his background seemed alien to him as he grew up.
"It was what I was exposed to," says Zekeria. "I didn't know any Muslims personally, none of my friends were Muslims, none of the people I was close to was Muslim.
"The only interaction I had with Muslims was watching the news or reading what was in the newspaper."
The final family he was placed with were Christian and lived in an area with mostly white residents. They went to a gospel church but Zekeria didn't have to attend it with them.
Zekeria, now a 24-year-old primary school teacher, says social services "did try quite hard" to put him under the care of a Muslim family but were faced with the challenge that not many Muslims were fostering in his area.
He wasn't interested in religion as a teen, and had a happy upbringing in foster care. At 18, he moved out, went to university in Liverpool, and then moved to east London for work.
There, for the first time in his adult life, he met Muslims. "It was only after I left my foster parents and started living independently then I started to question who I am, and where I belong," he says.
"Living in care, you get used to not exactly fitting in anywhere and get used to moving."
Last year he converted to Islam, and he feels he has discovered an identity he was disconnected from.
Though he doesn't resent his carers, he feels it wasn't right that he wasn't given any exposure to his family background.
Zekeria now does voluntary outreach work with people who grew up in foster care. He spoke to BuzzFeed News after The Times reported the case of a 5-year-old white Christian girl who was reportedly left distressed after being placed with Muslim foster carers. She was "allegedly encouraged to learn Arabic" and to remove her Christian cross, the newspaper said, sparking outrage but also concern that the language used in the article demonised Muslims.
The headline read "Christian child forced into Muslim foster care". The child has now been sent to live with her grandmother, but details that emerged from court papers showed that this was a move that was already planned, and girl was in fact from a Muslim family – though her mother said they were of Christian heritage – and had a grandmother who needed a translator.
The case has shone a spotlight on the difficulty of finding culturally matched foster carers for children – something that disproportionately affects children of religious and ethnic minorities, as the social care system already struggles to recruit enough carers from those backgrounds.
The number of applications to be foster carers has fallen a third between 2014-15 and 2015-16, from 16,920 applications to 11,460, according to official figures.
Most foster carers – 84% of them – are white, while 15% are from minority ethnic groups, the figures show.
This means that finding a placement that's a cultural fit for a Muslim child can be impossible, according to Shadim Hussain, head of the fostering project at Mercy Mission, a UK-based nonprofit organisation. His project is trying to change the fact that most Muslim children are fostered outside of their faith tradition, something the group says has been exacerbated by the refugee crisis in Europe.
There are over 3,000 Muslim children in foster care each year out of around 50,000 children total. Over half spend some time living in non-Muslim homes, according to preliminary research by Penny Appeal, a UK-based humanitarian charity.
Hussain launched his fostering project in 2010 off the back of the "Baby P" case, when toddler Peter Connelly died due to the incompetence of almost every member of staff who came into contact with him, official reports said at the time.
The lack of diversity among foster carers was already a concern for him back then, Hussain says.
He mentions a survey carried out by the London Central Mosque and Cultural Centre in February 2016 that found that 44 Muslim children needed to be placed in care in the capital's borough of Brent but only four Muslim foster carers were available.
"The system does want as close a match as possible," Hussain says. "It's almost de facto for Muslim children to go into [the care of] non-Muslim families."
In the 5-year-old girl's case, he says, the priority was to put a child in a safe place: "If that had been achieved for a child who is 5, 6 years old, the most important priority at that stage is not necessarily their faith. There's only a clear picture when you've got the facts."
While the extensive coverage of the case has "got people talking" about fostering, Hussain fears the language about the Muslim foster family in some media coverage could have put potential Muslim carers off. "That's an unfortunate thing we're not able to measure," he says.
In response to this week's media storm, his project is now providing "welcome boxes" for non-Muslim foster carers to help them understand the religious and cultural needs of a Muslim child.
Muslims who want to be foster carers face particular barriers, foster groups have told BuzzFeed News – something that could be preventing more people from signing up.
Some applicants report intense leading questioning about their views on child marriage or the government's anti-radicalisation programme Prevent.
"Some foster carers have said from the point at which they pick up the phone and speak to fostering or adoption agencies, they feel that there is a level of discrimination and prejudice towards them," says Tay Jiva, adoption and fostering manager at Muslim charity Penny Appeal.
Foster carers get checked by police and local authorities, and are questioned about appropriate parenting, with up to eight home visits lasting two hours at a time, but Jiva believes Muslim applicants also have to prepare themselves for "potentially discriminatory views from a social worker".
"Whether it is religious minority or ethnic minority, they can end up explaining themselves, where white British people wouldn't have to," Jiva says.
In one case, she says, an applicant – who is now an approved carer and fosters challenging teenage boys through an independent agency – was asked on the phone by local authority staff "What kind of name is that?" when giving his Muslim name.
In another incident, Jiva says, a foster carer was asked: "If you subscribe to a faith that believes that [child marriage] is OK, how do you as a foster carer reconcile that it is not OK with foster children?"
"Which is an absolutely absurd question to ask, and ended up in court," she tells BuzzFeed News, "and she won her case."
Jiva says senior staff understand such discrimination is unacceptable, but that some inexperienced social workers "will respond negatively to Muslims", and that staff who pick up phones may not be trained in anti-discriminatory practices.
Penny Appeal launched the UK's first dedicated programme to tackle the shortage of Muslim foster carers earlier this year, and won £200,000 funding from the Department for Education to support the 12-month project.
Since March 2017, there have been 250 applicants, and 50 applicants were passed on to fostering agencies after vigorous screening.
Jiva also brought together foster care professionals and Islamic scholars for a symposium to be published in the autumn that will tackle factors such as a lack of awareness of fostering in Muslim communities, potential carers not having the required space in their homes, and a perceived stigma around fostering.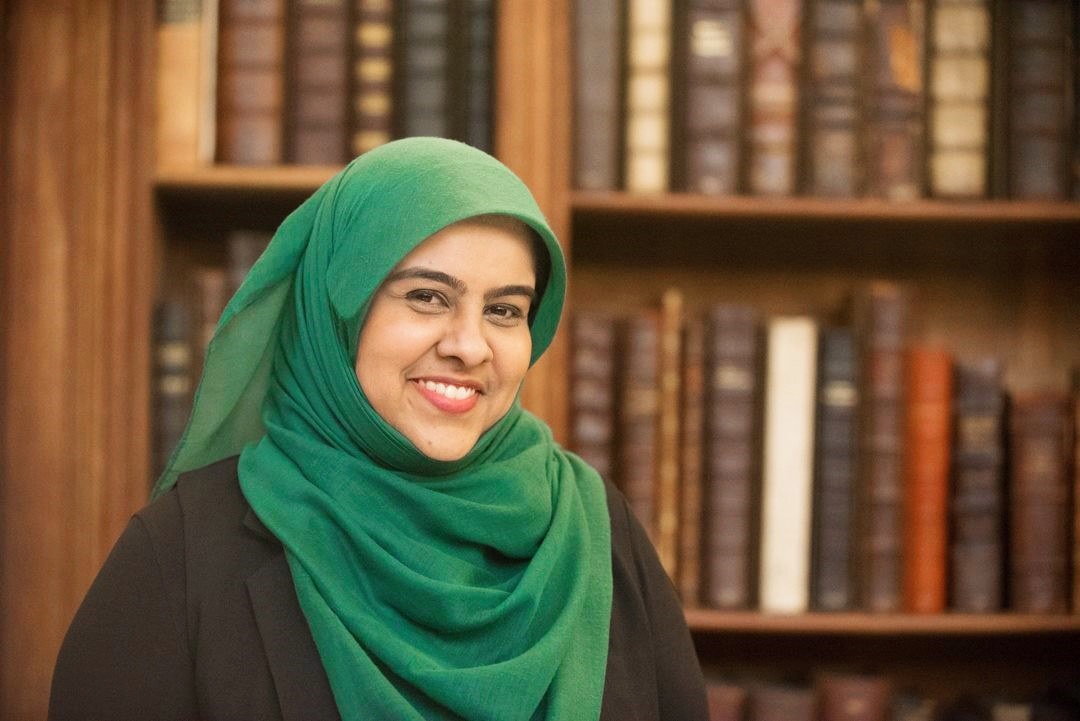 Esmat Jeraj, 28, grew up with Muslim parents who also fostered children from different backgrounds and faiths. Her family took in over 50 children for several decades, and always made efforts to acknowledge their backgrounds.
She says children from Hindu families were able to keep idols of goddesses in their bedroom, while children who wanted to eat bacon sandwiches would be taken to a restaurant. When her grandmother, who spoke only Gujarati, would visit, she says, the family made a concerted effort to translate what was being said for the other children.
Growing up, Jeraj saw prejudice against Muslim carers first hand from her family's experience: "Occasionally you do face racism and anti-Muslim hostility and suspicion. At times it's from the child's parents, at times it's from the child themselves. I'm not going to beat around the bush – the fostering system isn't perfect – At times it can even be a social worker or a supervisor."
In one instance a 10-year-old child who had been placed in her family home "came in quite angry, somewhat racist".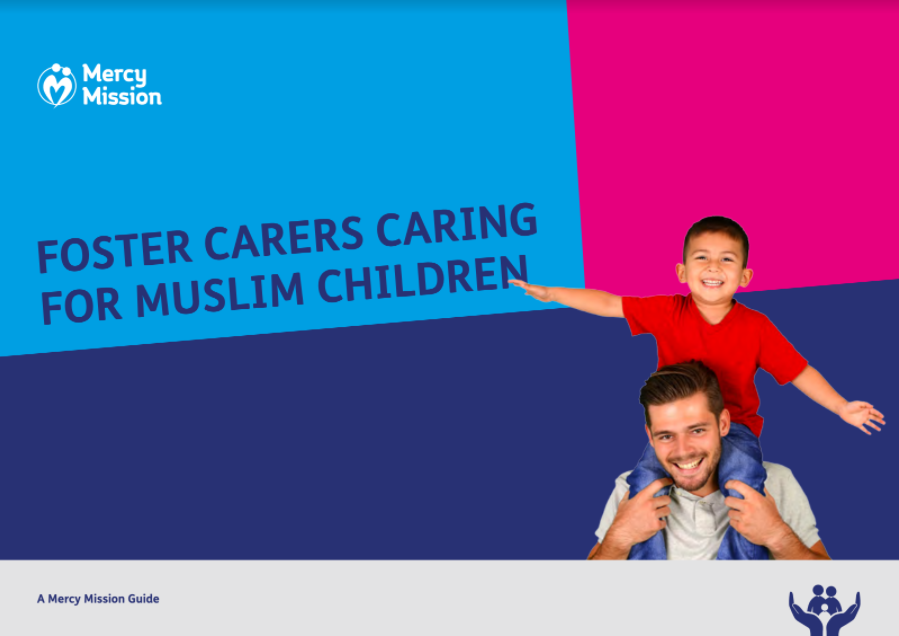 "I remember him telling me and my siblings, 'You brown people should not be able to speak English, you're not English.' But around 10 months into the placement, it was the same child who stood in front of my mother to defend her when she faced racist abuse on the street," Jeraj says.
Mohammed Bashir saw the lack of diversity in the foster care system in his 20 years in social work. In 2012 he set up Active Care Solutions, an independent fostering agency providing foster placements with families of different faiths.
"Being a Muslim individual myself," he says, "and a Muslim professional in social work, what I did notice over a number of years was Muslim children are placed in cross-cultural foster care."
He feels there are potential barriers for religious people entering the fostering system, as "religious day-to-day observations are particularly scrutinised". As part of his work, he brings people of various faiths involved in fostering together to have better understanding of one another, for example through visits to mosques, churches, and temples.
Speaking about the press coverage of the case of the 5-year-old girl, Bashir says: "A child is a child, and is vulnerable. ... However, there needs to be a less of a reactionary story, and I felt maybe the media has put in a level of negativity in its general perception of Islam."
Bashir concedes that local authorities are "under tremendous pressure" to place children into foster care, meaning it is inconceivable every child will be matched to people from the same background.
"The sheer volume of children coming into care means these types of scenarios can arise again," he says.