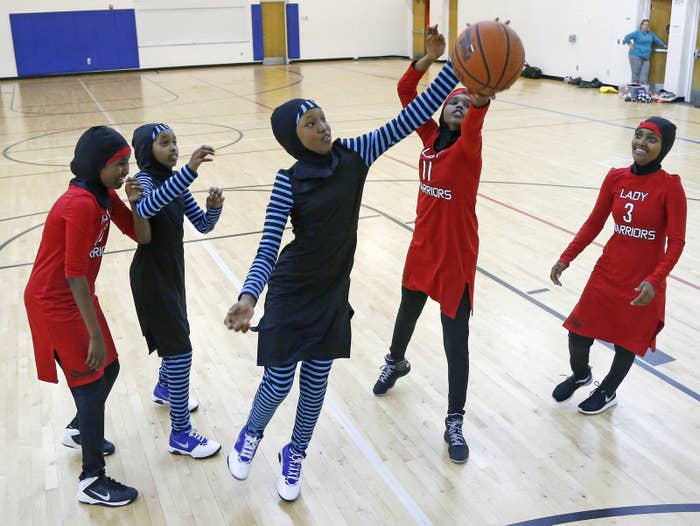 Muslim women basketball players have won their battle to wear hijab while playing the sport after basketball's governing authority today approved a proposal to allow headgear to be worn by players.

The long-awaited decision came today, two and a half years after FIBA first started looking at revising its ban on headgear in September 2014.

The International Basketball Federation (FIBA) said in a statement: "the Central Board approved a proposal put forward by the Technical Commission for a new rule that will allow headgear to be worn by players. The new rule was developed in order to minimize the risk of injuries and preserve consistency of the color of the uniform."

Article 4.4.2 of FIBA rules, which campaigners fought to get overturned, had said: "Players shall not wear equipment (objects) that may cause injury to other players." It says "headgear, hair accessories and jewellery" are not permitted.
Today's historic rule change will come into effect on 1 October 2017 and means basketball players will be now able to wear headgear including hijab.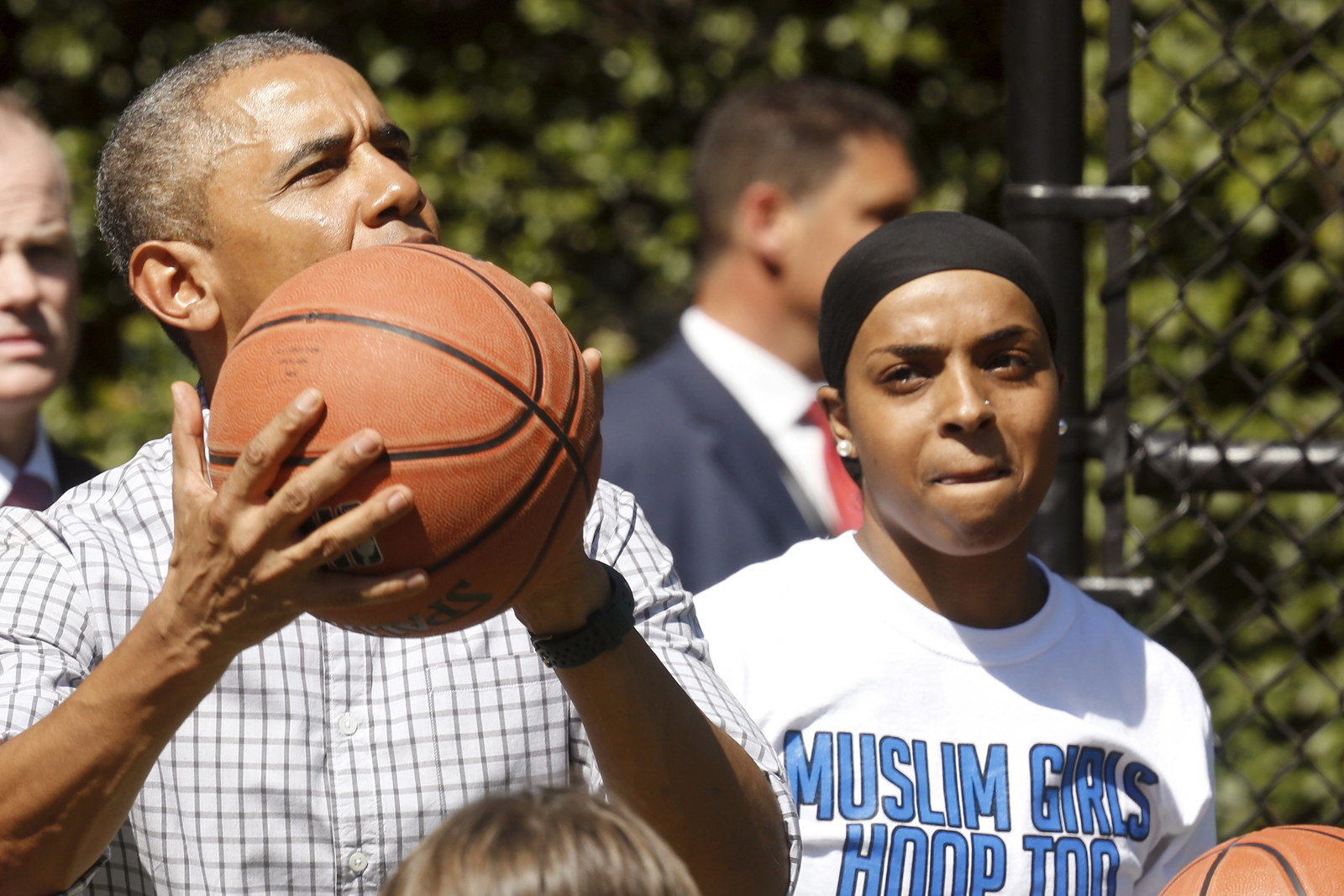 Over the last two years there has been a growing number of Muslim female basketball players from around the world – from California in the US, to Gaborone in Botswana – demanding that FIBA allow head coverings to be worn for religious reasons in competition, with a Change.org petition that received 132,444 signatures and a social media campaign with the hashtag #FIBAAllowHijab.
Bilqis Abdul-Qaadir, who was among players who had their international careers blocked by FIBA's prohibition, has been tweeting in anticipation of the decision.
Speaking to BuzzFeed News, Asma Elbadawi, a basketball player based in Bradford in West Yorkshire, who started campaigning for overturning the hijab ban in July last year, said: "Lifting the ban will really change history by giving women who already play the chance to compete professionally in leagues like the WNBA.

"And young Muslim girls role models to look up to that they can identify with and feel like you know she did it so I can do it too."
Elbadawi said the turning point was launching a campaign involving Muslim basketball players and referees from all over the world.
"Everyone has also done their own part in their own countries and social media to raise awareness of the ban and how it affects players who choose to wear religious headgear," she said. "Not to mention we have had immense support from so many different organisations and media outlets thought the campaign."

Kike Rafiu, 23, who's from Nigeria and played basketball wearing hijab with the team at Georgetown University, Washington DC, said: "We're really excited that our time and effort and work and commitment to lift this ban has come to fruition.
"And for the record it's not just for us, it's for the younger generation, the younger people in college in high school and playing in the [US] Amateur Athletic Union – this is something they don't have to worry about. All they have to worry about right now is just playing ball, that's it."
Indira Kaljo, a Bosnian-born American who plays basketball with hijab, kickstarted the first petition, and said the last three years had been "a rollercoaster of emotions".
She added: "This decision means everything to me. When I started the first change.org petition in the summer of 2014 when I first started wearing hijab, I had to make a decision between my faith and the sport I love. [A] feeling no single person should ever have to feel.
"It is wonderful that since 2014, when we first got 70,000 votes and now with this movement that I started with so many other hijabi players that I have met over the last two years has reached over 130,000 signatures. People are sharing our stories and... FIBA making a final decision to approve the hijab shows that we [have] taken a positive step to inclusivity of all, and I am honoured and humbled."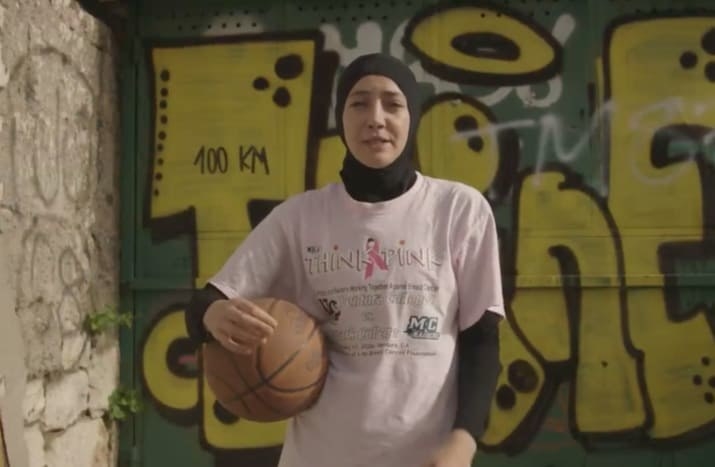 Yara Nabawi from Germany, said: "I am simply overwhelmed with joy. And not just because I will finally be able to get back on the court, but for the mere fact that anyone with love and passion for this game will be able to participate, no questions asked, and honestly that's what it was all about for me – the love of the game and the fight for what you love."

In March, the World Players Association, a union of professional athletes, wrote to FIBA on behalf of eight national basketball player associations setting out the concerns of the players about the rule's discriminatory impact.

There had also been pressure from the Basketball Federation of India when two Sikh players in the Indian basketball team were forced to play without their turbans at the Asia Cup Basketball Championship in China.

Religious head coverings such as hijabs and turbans were allowed on a trial basis in some competitions while FIBA reviewed the ruling, but this meant some players were locked out of competing.