These Muslims And Jews Have Joined Forces To Tackle Bigotry In Trump's America
"Our two communities share much in common."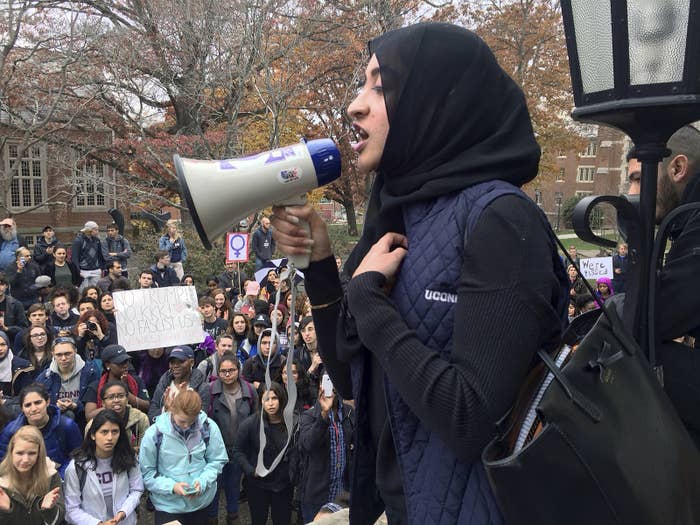 Muslim and Jewish Americans have announced a new alliance in the wake of Donald Trump's electoral success, amid fears of far-right resurgence and reported hate crime.

On the day Steve Bannon, the executive chairman at far-right website Breitbart, was appointed as Trump's chief strategist, the newly formed national Muslim-Jewish Advisory Council said it aimed to bring together business, political, and religious leaders from both the Jewish and Muslim American communities, to "jointly advocate on issues of common concern".
Stanley Bergman, a co-chair of the council, said: "Our two communities share much in common and should find ways, where possible, to work together for the benefit of the entire country."
His words were echoed by Farooq Kathwari, also a co-chair of the council, who said in a statement: "The Council aims to provide a model for civic engagement by two communities, vital to American society, that agree to work together on issues of common concern and overlapping interest."
At the group's inaugural meeting, Muslim and Jewish participants had met for two hours and discussed the council's mission as well as identifying and establishing a mutual domestic policy agenda.
The council said there were three initial aims including: highlighting the contributions of Muslims and Jews to American society; developing a coordinated strategy to address anti-Muslim bigotry and anti-Semitism in the US; and working to protect and expand the rights of religious minorities in the US.
The group has 31 initial members. Before the group was set up, Jewish and Muslim groups had separately aired their concerns over what Trump's election win would mean for minority communities.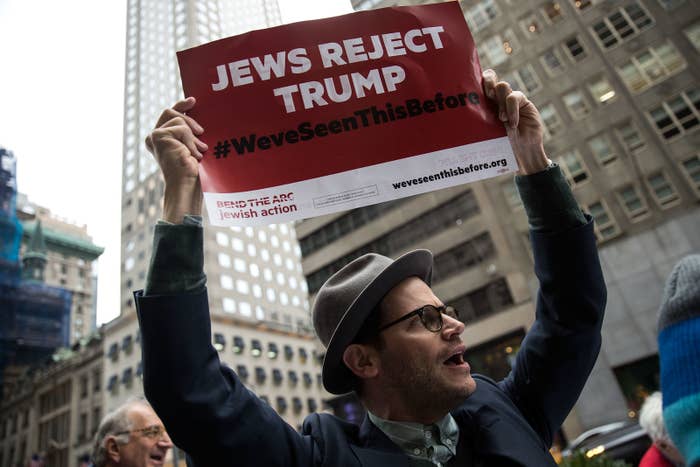 The American Jewish Committee (AJC) urged in a statement after the results of Trump's win: "America's diversity must be defended against any further attempts to demonize or stigmatize on the basis of ethnicity, race, gender or faith."

Azhar Azeez, the president of the Islamic Society of North America (ISNA), which has posted details of a post-election helpline on its website, said in a statement: "Many American Muslims are traumatized by the result of the election and the fear of what is to come. It is important as a community that the healing process begin."
Hate crimes against Muslims in the US rose by 67% in 2015 in the second-highest annual percentage increase recorded since 1992, according to FBI statistics released Monday. Over half of reported religious hate crime incidents were anti-Jewish.

Members of the new council come from a diverse range of backgrounds, hailing from New York to Los Angeles – including Joseph Lieberman, who was the Democratic nominee for vice president in the 2000 election, and Rabia Chaudry, the public advocate of Adnan Syed, the convicted man at the center of the popular podcast Serial.
Chaudry said on a post on Facebook she was "proud to be part of this historic new council" adding that the council would be doing "actual policy work" to protect communities.
She said on Twitter the council had been imagined and began organising prior to the Trump election.
On social media people said it was a big step in joint community advocacy work:
UPDATE
This post has been updated to clarify the origins of the Muslim-Jewish Advisory Council initiative.