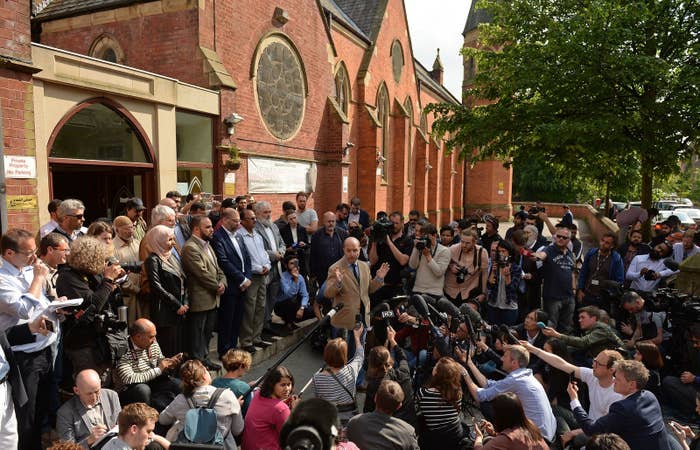 Though the Libyan community in Manchester is one of the UK's largest, it's still small enough for most people to know each other, if not by face, then by name.
And no name is more recognisable right now than that of British-born Salman Abedi, the suicide bomber behind the attack at Manchester Arena on Monday night, which claimed the lives of 22 people.
Many people in the close-knit Libyan community told BuzzFeed News they knew of the 22-year-old and the Abedi family, but were reluctant to say anything beyond that, seemingly fearful of the scrutiny – and possible repercussions – that could follow.
Younger members of the Libyan diaspora said they were left reeling in shock and disbelief when they learned the attack was carried out by one of their own, and expressed concern that his actions would have a negative impact on the wider community.
Abedi grew up in the Whalley Range district in the south of the city and attended local schools and colleges. Neighbours told BuzzFeed News that a house linked to Abedi in Elsmore Road was known for proudly flying the Libyan flag.
At Didsbury Mosque and Manchester Islamic Centre in Burton Road – which Abedi is said to have attended – young British Libyans gathered to discuss how to respond to make it clear that they stand firmly with the city.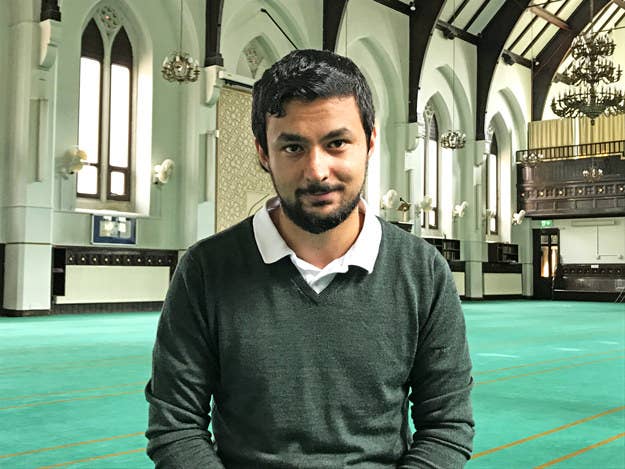 In the prayer hall of the mosque, a former Methodist chapel, IT consultant Mohamed Fadil, 25, told BuzzFeed News: "When I first heard about the attack, as a human being, as a Muslim, I was very shocked and very saddened and troubled by the news, especially seeing young children be murdered – it broke my heart."
He said the Libyan community in Manchester was not used to being in the spotlight. "I'll be honest with you, I was very, very shocked, and up until this point I was in disbelief, because [the concert attack] doesn't represent the Libyan community.
"The Libyan community is represented by doctors who helped treat the victims, made up of students, researchers, scientists, and engineers who contribute positively to the community and the wider world, so to hear ... the attacker was Libyan is quite shocking and doesn't represent who we are."
When pressed whether Abedi was known to the community, Fadil said: "You have to realise the Libyan community is very connected, so Libyans know each other and I'm sure many Libyans know of the family. I wouldn't say they know Salman personally, or know the family personally, but we know of each other and we know who they are."
He added: "I can tell you this much. What Salman did he did by himself, and his actions will only represent himself. It does not represent his family, it does not represent the Libyan community, it does not represent Islam."
On Thursday it was reported that Abedi's father, Ramadan Abedi, had praised Libyan and Syrian militant groups, including al-Qaeda affiliates, in old social media posts.
Fadil said one of his biggest fears was that the wider Libyan community would be painted in a negative light, and that there would be an increase in hate crimes, such as women having their hijabs ripped off, or men being "spat at in the street" and "told 'go home you immigrant' and all of these nasty names".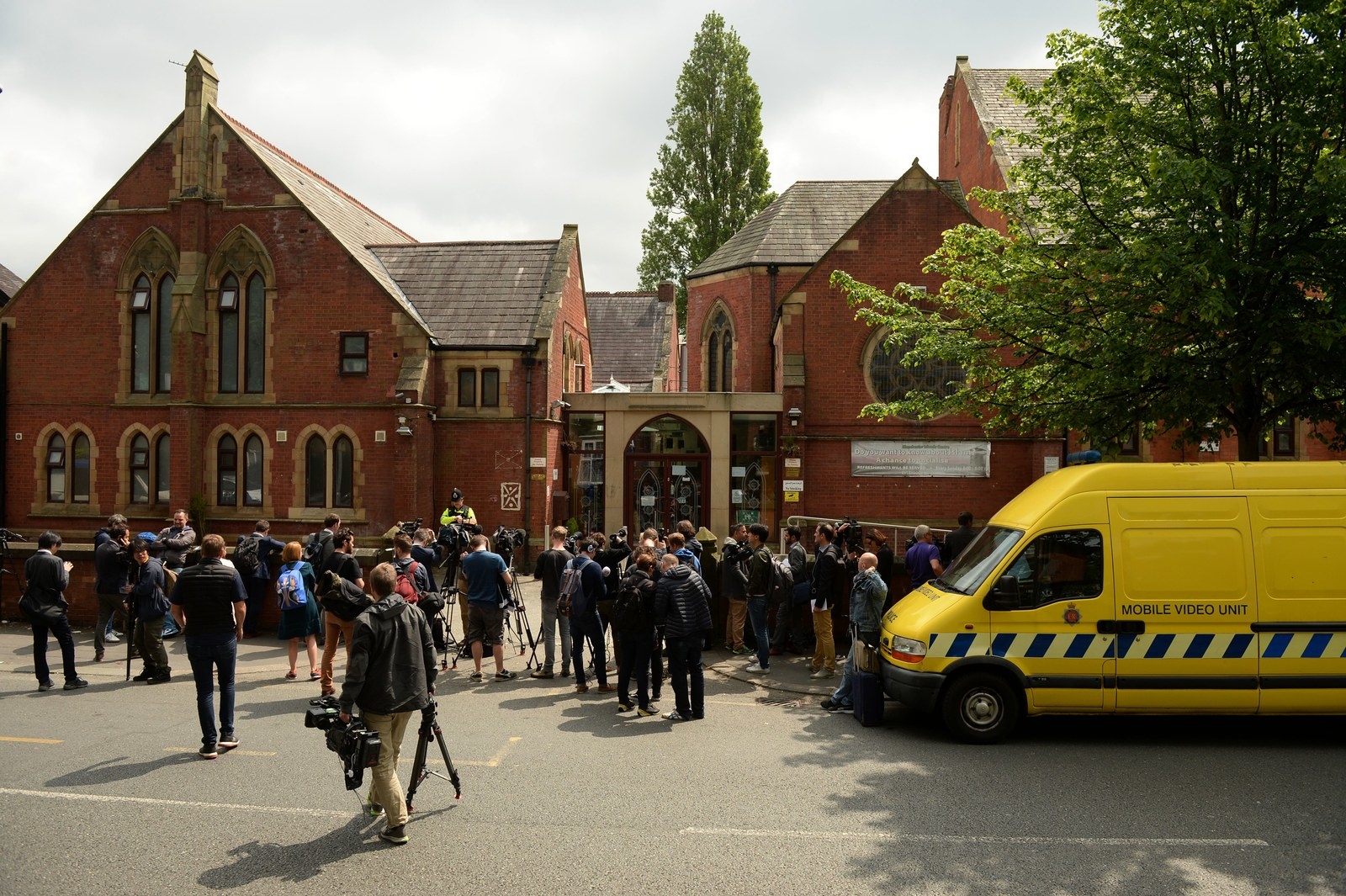 He condemned ISIS, which has claimed responsibility for the attack, and said his community understood too well what it was like to be victims of extremism. "We've lost too many lives in Iraq and Libya fighting ISIS and this sick ideology," Fadil said. "As Muslims we are at the forefront of fighting this ideology. We don't support it, we condemn it. We actually fight it. That's who we are."

When asked about the reaction from other Muslims and the wider diaspora, he said that although people may argue the Muslim community is "quite fragmented and quite divided", it is united against extremism.
Also gathered at the mosque were members of the Manchester-based Libyan Youth Association, which has been inundated with media requests via its Facebook page.
The LYA was set up in 1999 for young men of Libyan heritage aged between 11 and 22 to learn about and celebrate their culture. Following the fatal stabbing of 18-year-old British-Libyan Abdul Wahab Hafidah in Moss Side last year, the association had a special focus to "bring the youths off the streets".
Its 23-year-old vice president, who wanted to remain anonymous, said that like the rest of Manchester he was still in shock.
He said there were no links between Abedi and the youth association. "He definitely wasn't part of LYA – he was at none of the events," he said. "I can confirm that. Nor was he linked."
When asked what else he knew about the attacker, the LYA vice president said: "Salman? I know of his family. What you need to know about the Libyan community is we are a tight-knit community, so [even] if you don't know of a person, you've probably heard of him.
"Everyone knows each other, and it may not be the person but you know of his family, or his dad of his cousin – that's just how we Libyans are, different tribes and stuff, everyone knows each other, and especially in Manchester."
Like Abedi, the LYA vice president and many of his friends went to Libya to fight against the country's former leader Muammar al-Qaddafi in 2011, but he said that had nothing to do with extremism: "I went to Libya. … I don't think going to Libya has anything to do with this."
All of the people BuzzFeed News spoke to said the Abedi family were well-known, but made no further comment about his character or any other details.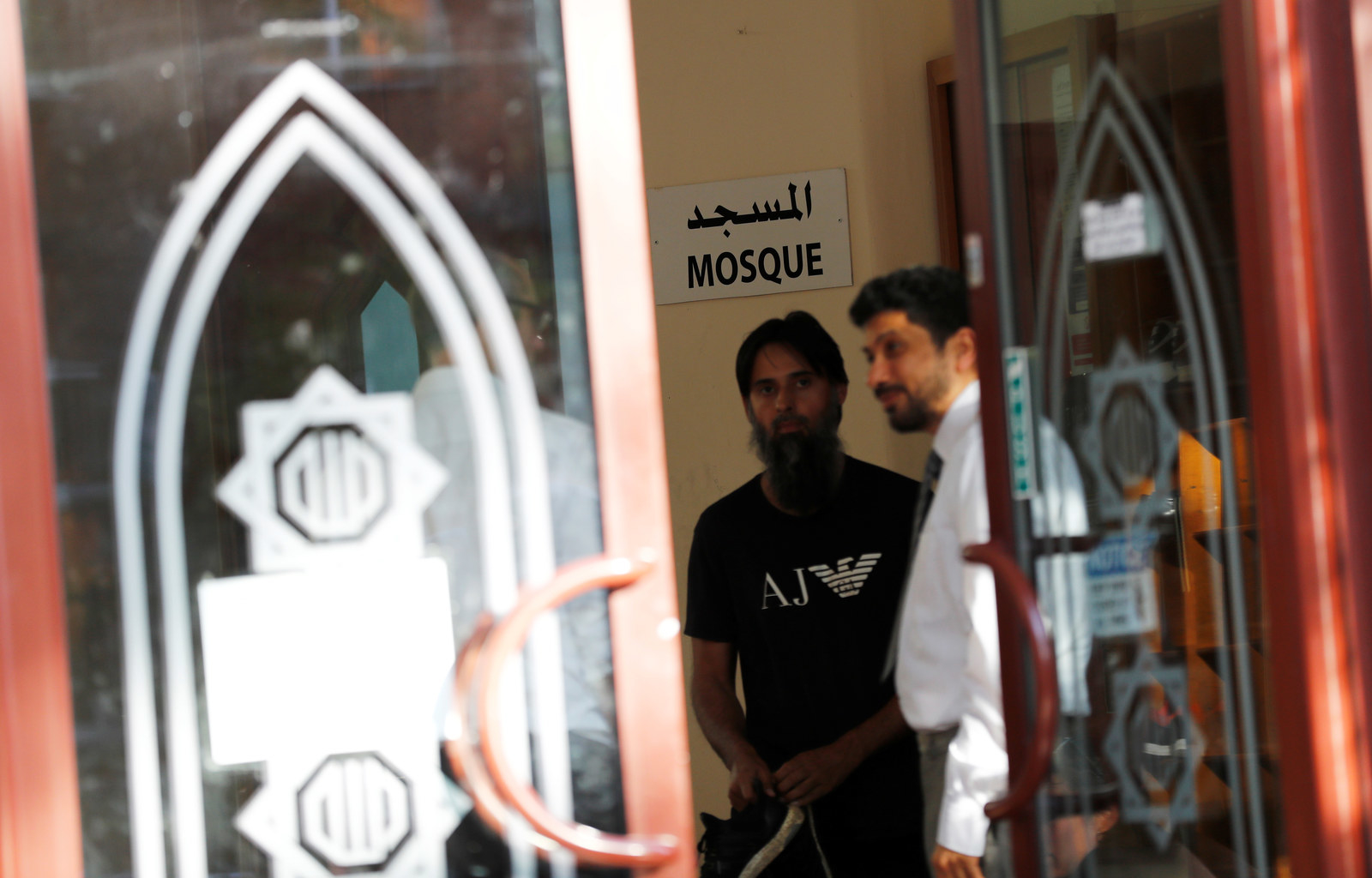 One community member outside the mosque said: "These things don't occur in public, they occur in private, so we're as ignorant as anyone else the rest of society – and that's where the security services and police services do their job."

Teacher Sondes Abdul-Malek said she had told broadcast journalists they would find it very difficult to find anyone to speak to. "Libyans are not going to speak," she said. "There's a respect for family, and they are worried about being associated [with this attack] and repercussions."
Many people in the diaspora community, she said, were still coming to terms with what had happened. "If you have a particular surname you're known as coming from that family," Abdul-Malek said. "The Abedi family are a known family and they have links with members of the community, so the community is in shock."
She added: "It's come out of the blue. It's really come out of the blue and something that has shocked the Libyan community. It's probably going to be causing lots of questions. ... People will be asking, is he the only one? How did he get affected by this? And they will be fearing for their own children, I guess."
Community worker Amna, 33, who did not give her full name, said the mood in the city was "tense", and praised the city's resilience in the face of atrocity.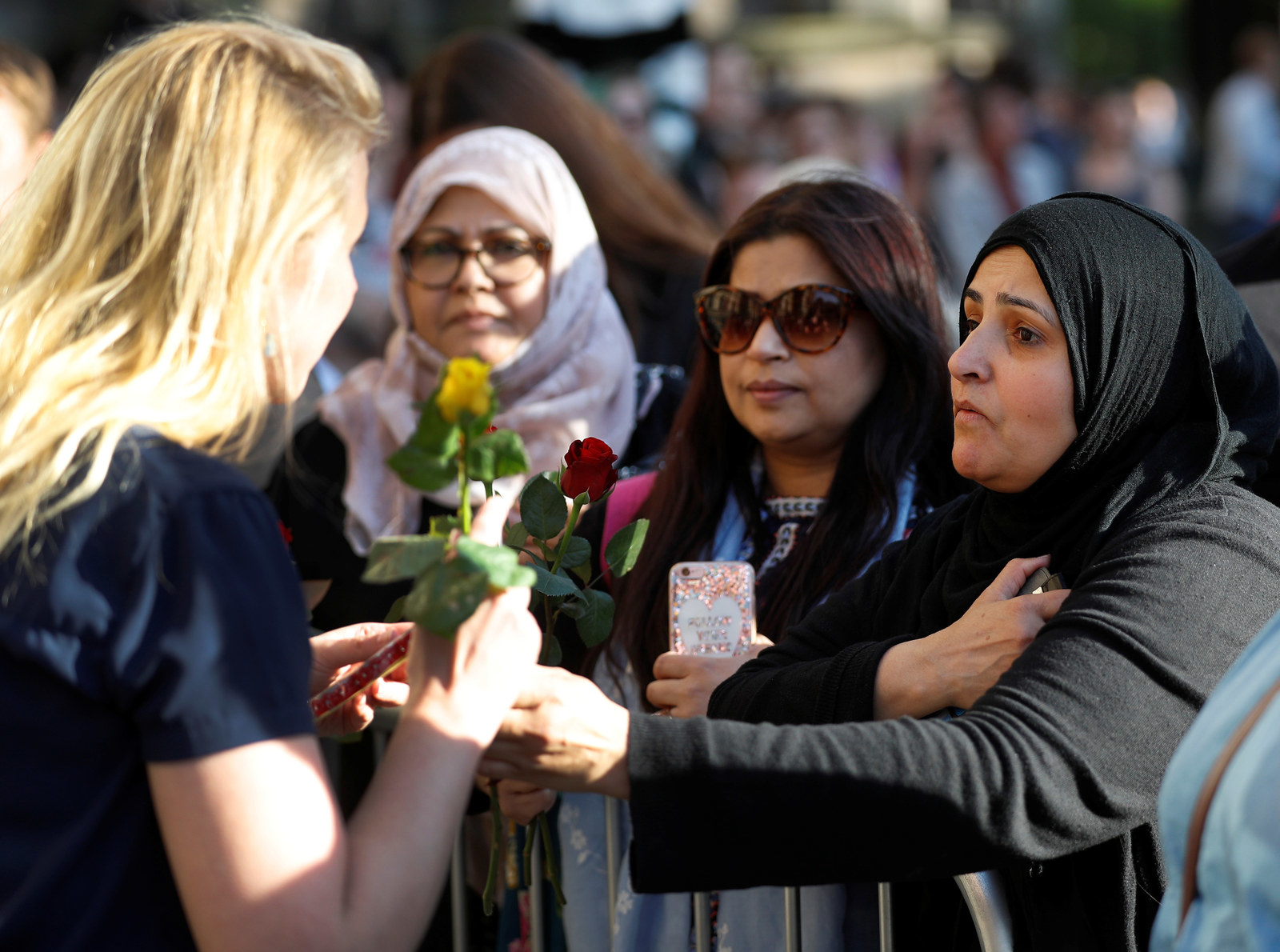 Amna, who joined thousands of others at a vigil in Albert Square on Tuesday, expressed fears that divisions could grow even further among Libyans who held different political opinions.
"Everyone's been really split in terms of their politics and views on things," she said. "There isn't an association for the Libyan community or gatherings, or that kind of community thing you would expect generally from any minority community, [and there isn't anyone] speaking on its behalf."
Amna said many Libyans came to Manchester in the 1980s and '90s to escape Qaddafi's regime and that the community there had long been unfairly stigmatised as extremists or Islamists by other Libyans as a result.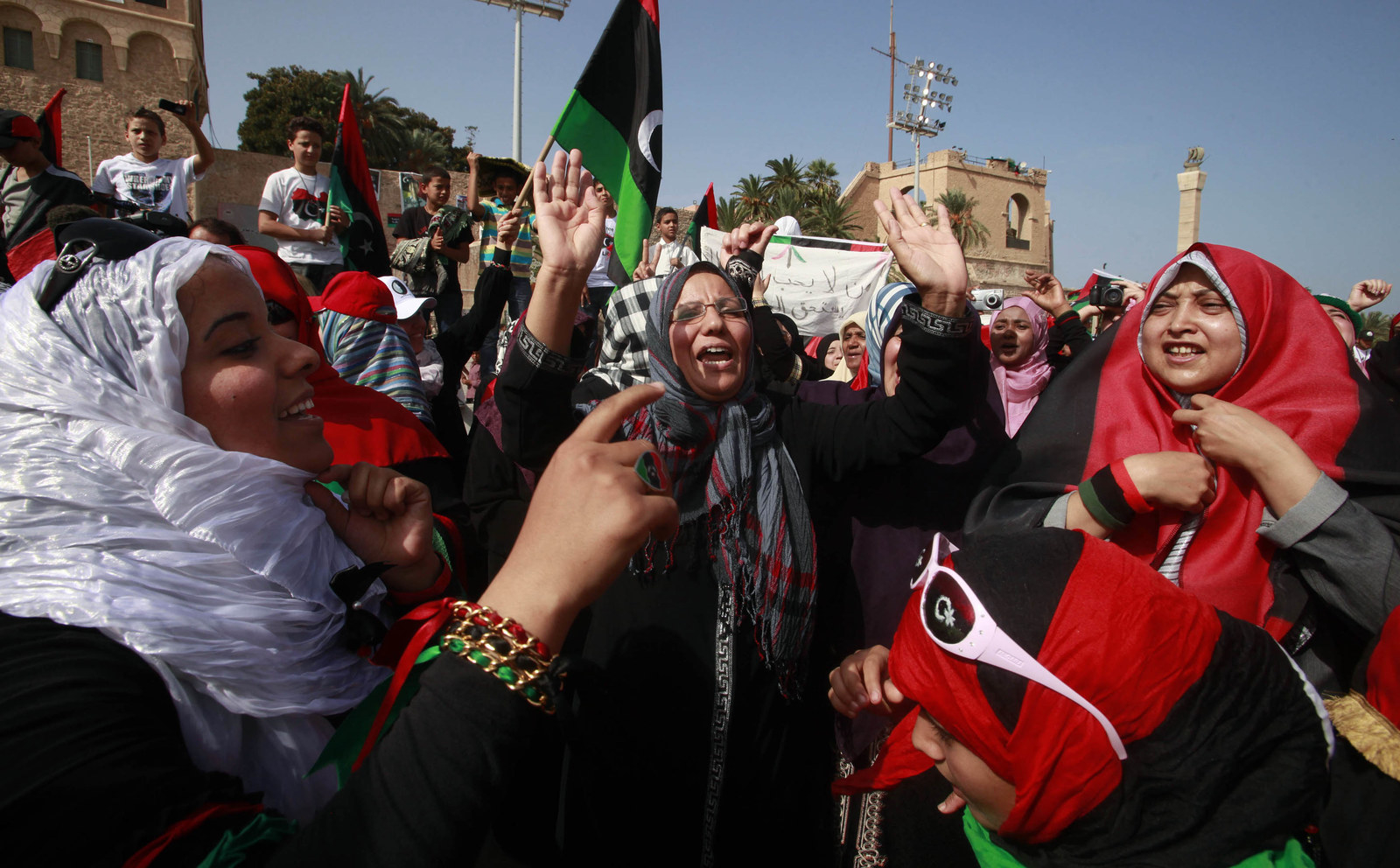 In 2011 the community, mostly comprised of political exiles, famously celebrated Qaddafi's capture and death in Rusholme, home to Manchester's Curry Mile. There are, however, some Libyan tribes in Manchester, known as Royalists, who did support Qaddafi – which further exacerbates divisions.

"There are loads of comments now from Libyans saying, 'It's Libyans that are living in Manchester – they're all extremists because they were all anti-Qaddafi,'" Amna said. "My dad left and couldn't go back to Libya because he's anti-government – he's certainly not an extremist, he doesn't have that ideology. My mum is English, so we already had dual nationality anyway when we came to this country."
When Amna saw some of the comments being made by other Libyans, her heart sank. "I thought, Oh god, your own community is already selling you out," she said. "So it's probably better that they don't speak."