Muslim Leaders In Manchester Are Fearful That Their Communities Will Experience A Backlash
Leaders of the biggest Muslim community centres said they have been working from the early hours to reassure community members.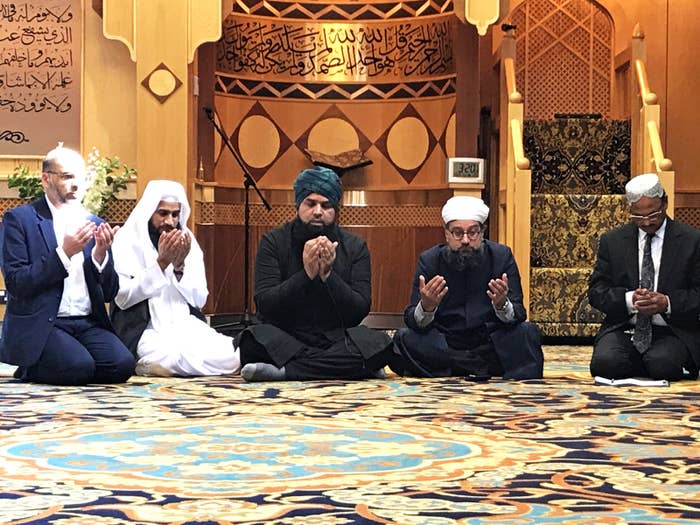 Imams from mosques in Manchester, after gathering Tuesday to offer prayers for the families and victims of a terror attack in their hometown, have expressed fears of a backlash on Muslim communities.
With images of a suspected arson attack on a mosque circulating on social media in the wake of the suicide bombing, which killed 22, Nazmul Hussain, principal of Oldham Islamic College, told BuzzFeed News they were anticipating a rise in hate crime.
Hussain, who confirmed the attack with Imam Faruq Noorani of Willow Street Mosque, said: "I feel shocked."
He said that before Monday's attack, "hate crime is increasing now, graffiti, small leaflets". He added: "When terror attacks happen, mosque attacks happen. There's correlation."
It was a sombre afternoon at Victoria Park mosque, where 24 imams, councillors, and academics offered their prayers for the victims of Monday's attack. Like others in Manchester, many were parents who were expecting anxious questions from their children when they got home in the evening.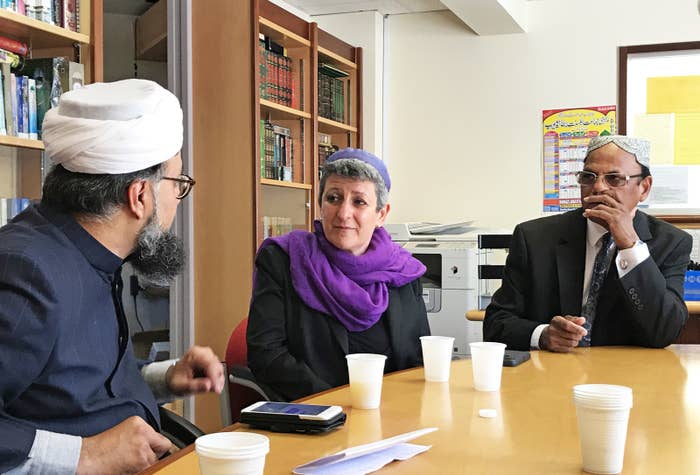 But first there were community events, interfaith vigils, and media engagements to attend as they urged their communities to get in touch with authorities if they had any information. None of them had heard of the suspected attacker, named by police as Salman Abedi, who was born in the UK after his parents arrived from Libya.
Leading the prayers was Imam Irfan Chishti, who called for unity and not allowing division or hate to form within the community.

"Oh Allah, innocent young children died simply for going about their own lives," he said in Arabic. "Oh Allah, we ask you to allow those people, the perpetrators of this, the evil, evil people, to be brought to justice."

It was a sentiment echoed by each leader, who, as well as grieving for the victims, offered words of comfort to each other.
They told BuzzFeed News they had been up all night discussing the community response – such as organising signatures for a joint letter of condemnation – as well as trying to find out more detail of what had happened.
Musa Naqvi, the secretary general of the Manchester Council of Mosques, which represents 70 mosques, and who works for the NHS, said his wife had told him an arrest was made close to his family home and was staying indoors. He said: "I never thought this would happen in Manchester."

"There's a sense of panic in the community. People at work are really quiet and everyone's in a sense of shock," he said, adding he knew there were Muslim parents who had taken their children to the concert.
When asked why community leaders felt the need to get together for events like these, Manchester city councillor Rabnawaz Akbar said it was about "showing grief for the children... those parents... and offer[ing] thoughts and prayers and is a tribute to local residents."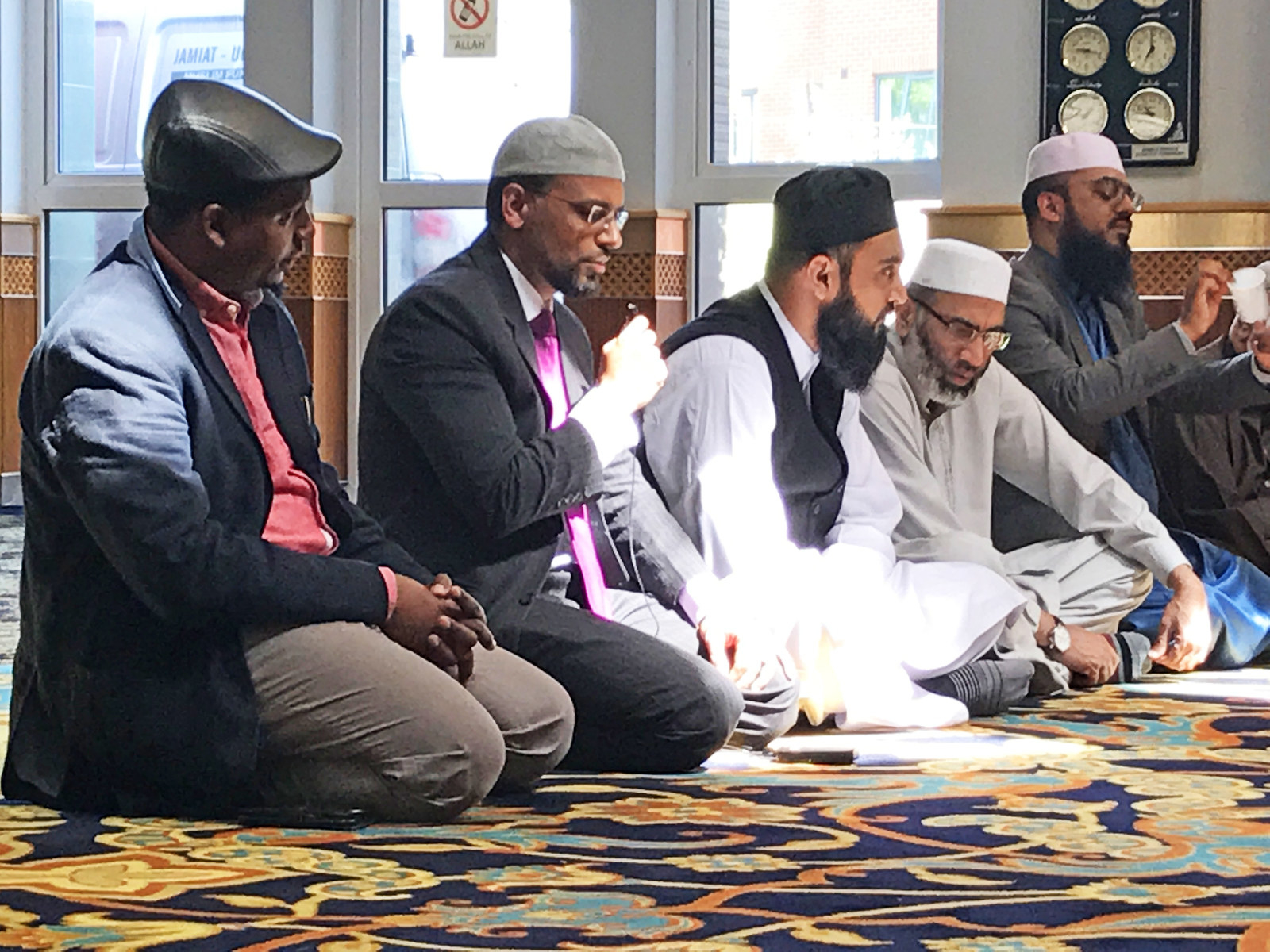 Muslims in Manchester have joined the wider community in giving blood, offering free rides in their taxis, and donating packaged meals for emergency services.

Akbar added: "We are telling [terrorists] you want us to be divided and we won't be divided. We will live, study, and will continue to work."

Chishti also had a stern message for critics of Prevent, the government's counterextremism strategy.
Admitting people would not like what he had to say, he said he was "sick" of people not cooperating with the programme because of politics. "To hell with politics," he said. "This is about people's lives."

Hassan Hassan, the communications officer at Al-Furqan mosque, said: "It is a sad situation – having to always read [about attacks like this] – but we have to respond. Like others say, what makes us stronger is when we come together and put the record straight."

"Everyone here has got children," he added. "Manchester is a small family. We received messages from the schools to collect our children straight away and they will ask questions."

For Mufti Subhani, the attack has brought back painful memories of losing family members in Pakistan who were killed by the Taliban. Describing how he had lent his shoulder to carry the bodies of four loved ones, he added: "Last night I couldn't watch the images on the TV." The attack took place just a 10-minute drive from the home he shares with his wife and children.
Faiz Rasul, the chairman of Victoria mosque, was visibly distressed when talking about the events of the day. "This is an attack on future generations," he said. "An attack on humanity."