Emma Watson And J.K. Rowling Back Campaign For Statue Of Suffragette In Parliament Square
Campaigners and celebrities are urging the new mayor of London, Sadiq Khan, to erect the statue to mark the centenary of women's suffrage.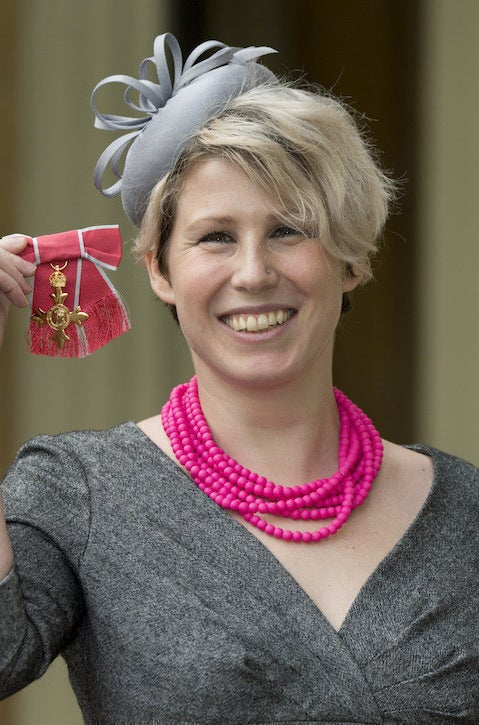 Feminist campaigners and a raft of celebrities, including Emma Watson and J.K. Rowling, today rallied together to urge the new mayor of London to install a statue of a suffragette in Parliament Square.

Journalist Caroline Criado-Perez set up a petition urging Sadiq Khan to erect the statue by 2018 – in time to mark 100 years since women were first given the vote – after discovering there are 11 statues of men in and around the square, but no women.
"This needs to change – and now is the time to start working on that," she wrote in an open letter. "The women who fought for our rights – the suffragettes – deserve to be commemorated in front of the building they were locked out of for centuries."

Speaking to BuzzFeed News, Criado-Perez said: "The idea politics is adequately represented by men is outdated. For me it is about the message this sends out and it's unnecessary.
"It's nearly two years until the centenary of the 1918 Representation of the People Act, and although not all women had the right to vote [after the act was passed] the argument that you could not vote simply for being a woman was disqualified."
Last year, Criado-Perez was awarded an OBE for services to equality and diversity, including the successful campaign to get Jane Austen on the £10 note.

When asked about the significance of a suffragette statue, she said: "I don't think a statue will change the world – but here is a thing that shouldn't be. This is the oldest centre of democracy and is populated by only men."
Sir Winston Churchill, 19th-century British foreign secretary George Canning, and Nelson Mandela are among those represented by statues currently erected outside parliament.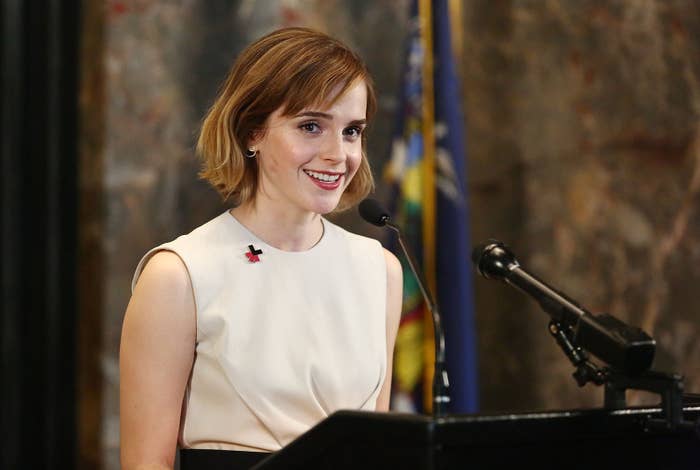 Criado-Perez said the campaigners, whose letter is today published in The Telegraph, were not calling for a specific suffragette; rather, it was about the principle of having a symbol of women's representation.

"That said, I would love a statue of Annie Kenney, a working-class woman who had these obstacles, to [stand] next to all these viscounts and Winston Churchill," she said.

She said campaigning for "political representation should be intersectional by default, regardless of ethnicity, race, and gender. Some people have suggested a group of women, which would be a challenge to the great history of one man. I'm totally open to any discussions of women we could have".
Around 40 women have signed the letter supporting the campaign, including Suffragette screenwriter Abi Morgan, journalist Anita Anand, Green MP Caroline Lucas, and anti-FGM activist Nimko Ali.
There have other calls for a statue of a suffragette, including a campaign for an image of Sylvia Pankhurst to be placed in Clerkenwell Green, Islington.
Criado-Perez's petition was launched while Boris Johnson was still in City Hall and addressed to whoever would succeed him as London mayor. It already has nearly 65,000 signatures.

"I'm absolutely delighted Sadiq Khan won and it seems like a no-brainer," she said. "He speaks about the representation of women and said in his manifesto he would 'be a proud feminist in City Hall',."
Caroline Pidgeon, the Lib Dem leader on the London assembly, backed the campaign and said in a statement: "This petition quite rightly points out that we will soon mark the 100th anniversary of women winning the right to vote, although we should never forget that the franchise was only granted initially to some women. Quite incredibly men and women did not actually become equal under electoral law until 1928.
"I have already been campaigning to ensure that the record of the famous suffragette Emily Davison is fully recognised and I would like to see her home and life in Blackheath in London fully recognised."