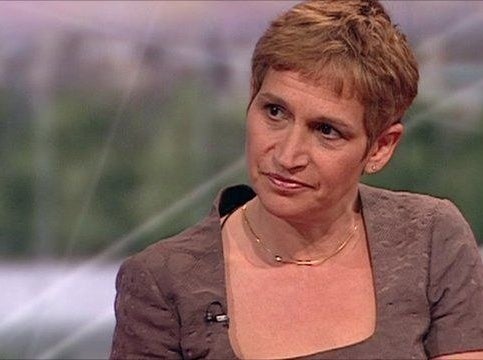 A senior GP has warned that the British government's flagship counter-extremism strategy is eroding the trust between doctors and their patients, making communities "fundamentally" worse off.

Dr Clare Gerada, former chair of the council of the Royal College of General Practitioners, told a packed room in the House of Commons on Wednesday that the impact of the Prevent strategy on the NHS had been to "bring discrimination into the consultation room". She said it was "about discrimination of people from the Muslim faith".

Under Prevent some health service workers, having received training, are expected to identify people who might be vulnerable to radicalisation and refer them to Channel, the government's deradicalisation programme. According to the government, over 150,000 NHS staff received training in 2015.
"This policy erodes the trust between a patient and doctor," Gerada said.
Speaking at a launch event for a study into the strategy's impact in health and education, Gerada said that during her career she had already used "tried and tested" routes to deal with patients who said they had weapons or that they were going to commit criminal acts.
The doctor, recently listed among London's most influential people, said Prevent lacked "specificity and credibility" and that she was not confident of the competence doctors would have to assist in the strategy based on the training they received.
"If you're asking me to do this on your behalf," she said, "it's not what I want to do."
Her comments followed the publication of a study by the Open Society Justice Initiative, a US based not-for-profit organisation, that warns Prevent is risking serious human rights violations and is counterproductive.
The report, titled Eroding Trust: The UK's Prevent Counter-Extremism Strategy
in Health and Education, condemned the strategy, which was first launched in 2003, for what it described as "structural flaws" and for targeting pre-criminality, nonviolent extremism, and opposition to British values.
Among its recommendations, the report urges the UK government to repeal the Prevent duty in the health and education sectors.
The Home Office disputed the criticism about the duty placed on the health service and said standards for disclosing confidential information about patients in relation to Prevent are the same as those used for matters relating to safeguarding issues such as child sexual exploitation.

In response to the report, security minister Ben Wallace said in a written statement to BuzzFeed News: "The threat from radicalisation, both Islamist and extreme right wing, is very real. Helping to protect those vulnerable to radicalisation is challenging but absolutely necessary work. It is disappointing to see conclusions that risk damaging work that is absolutely essential to keeping vulnerable people safe from extremism and terrorism."
He added: "The findings contain inaccuracies and lack balance. They take no account of the severe nature of the terrorism threat and nor do they offer any solutions for how we protect vulnerable individuals."
Amrit Singh, the author of the nine-month study, and who conducted around 90 interviews for it, said that between 2007 and 2014 the error rate for referral to Channel was an alarming 80%.
"One thing that was striking to me was the fear of speaking out," she said. "I was really taken aback by that."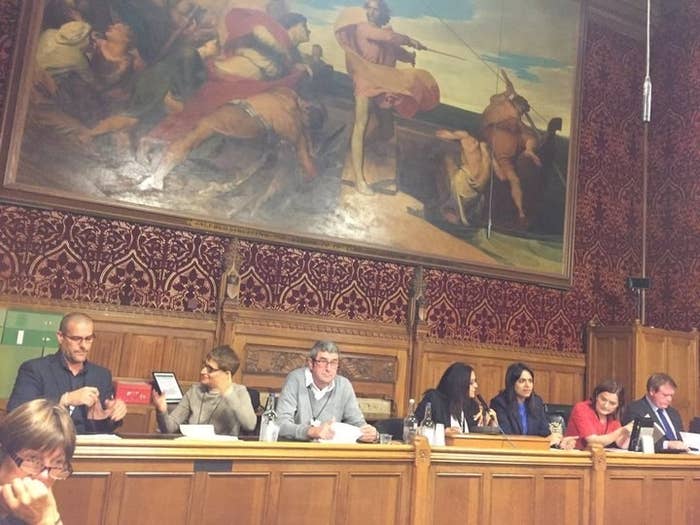 The report outlined 17 detailed case studies, two of which came from the health sector. In one incident in 2014, a 17-year-old was asked about his political views by his GP. A year later, the report noted, police officers visited his home. It concludes: "The doctor's questions as well as the continued monitoring of Abdul [name changed] – raises concerns about the violation of Abdul's right to private life under article 8 of the European Convention."
In another interview Nazia [name changed], a 27-year-old Birmingham nurse, said that after she began wearing a headscarf at work in July 2015, she faced a great deal of questioning by patients and staff. She was called to a meeting with the safeguarding lead nurse at which a police officer was present, and was asked: "Do you know what Prevent is?"
The report stated that she was also visited at her home by counter-terrorism officers, and that she eventually gave up her full-time job. "It could have gone the opposite way if I wasn't thinking straight, if I were the type who was being brainwashed," she said.
Some of the report's findings were challenged by a senior Prevent coordinator on the panel. William Baldet, who works in countering extremism in Leicestershire, said the version of Prevent described in the document was "unrecognisable" to what he does on a day-to-day basis and that "safeguarding" was at the heart of Prevent.
Baldet, who has been working as a Prevent officer for almost a decade, said the government scheme was saving lives and had disrupted 150 attempted journeys to the conflict area in Syria and Iraq.

He said Channel was not police-led and that the high level of errors was due to an overreaction in the early days of the scheme.