The CPS Has Agreed To Revisit Its Decision Not To Prosecute A Far-Right Activist
A spokesperson said a senior lawyer will review the original decision following new advice.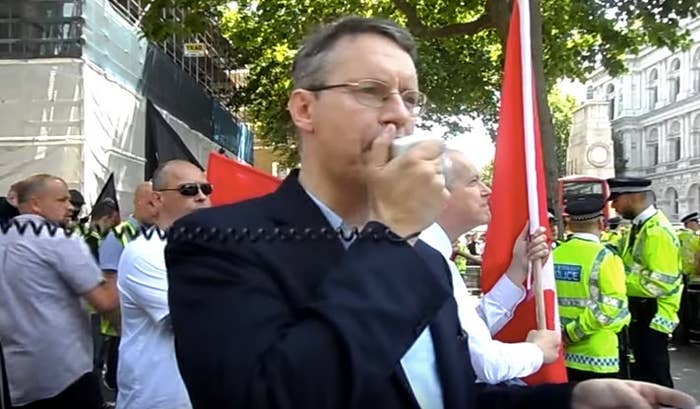 Prosecutors have agreed to review their decision of throwing out a case of a far-right nationalist accused of inciting anti-Semitic hate crime at an anti-Jewish rally in London in 2015.

A legal challenge was launched by campaigners after the Crown Prosecution Service chose not to pursue a case against Jeremy Bedford-Turner, an organiser of the London Forum – a group that has invited Holocaust deniers and neo-Nazis to its events.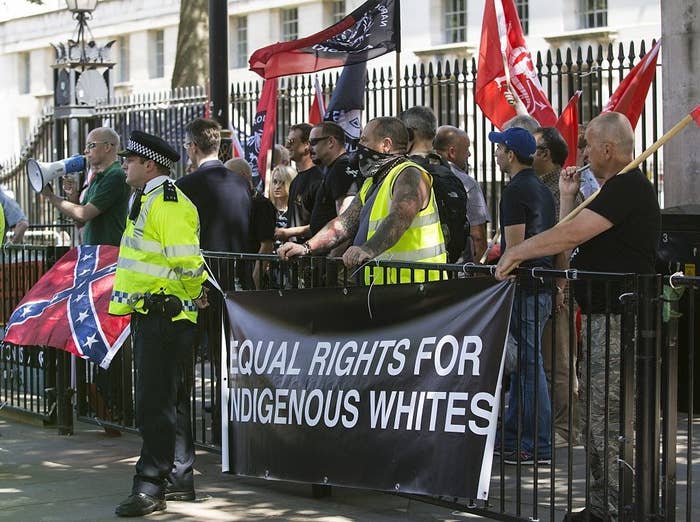 The Campaign Against Antisemitism (CAA), an anti-hate-crime group, argued it was "absurd" the CPS had not charged Bedford-Turner, who allegedly made a series of anti-Semitic remarks, including "Let's free England from Jewish control", at a protest in July 2015.
However, on the eve of a judicial review, set to be heard on Wednesday 8 March, the director of public prosecutions (DPP), Alison Saunders, said the original decision would be revisited.

A CPS spokesperson said in a statement to BuzzFeed News: "We have agreed that the prosecutor's original decision not to charge should be reviewed by a more senior lawyer within the CPS.
"This decision follows the receipt of new advice from counsel concerning the way in which ECHR [European Convention on Human Rights] issues were considered as part of the decision making in December 2015. It would be inappropriate to comment further on the case at this time."
BuzzFeed News understands the CPS had considered the effect of Article 10, freedom of expression, of the ECHR when applying the evidential stage of the full CPS Code Test.

Gideon Falter, chairman of the CAA, said in a statement: "It is a disgrace that we have had to litigate for the DPP to reconsider the absurd decision not to prosecute this brazen neo-Nazi."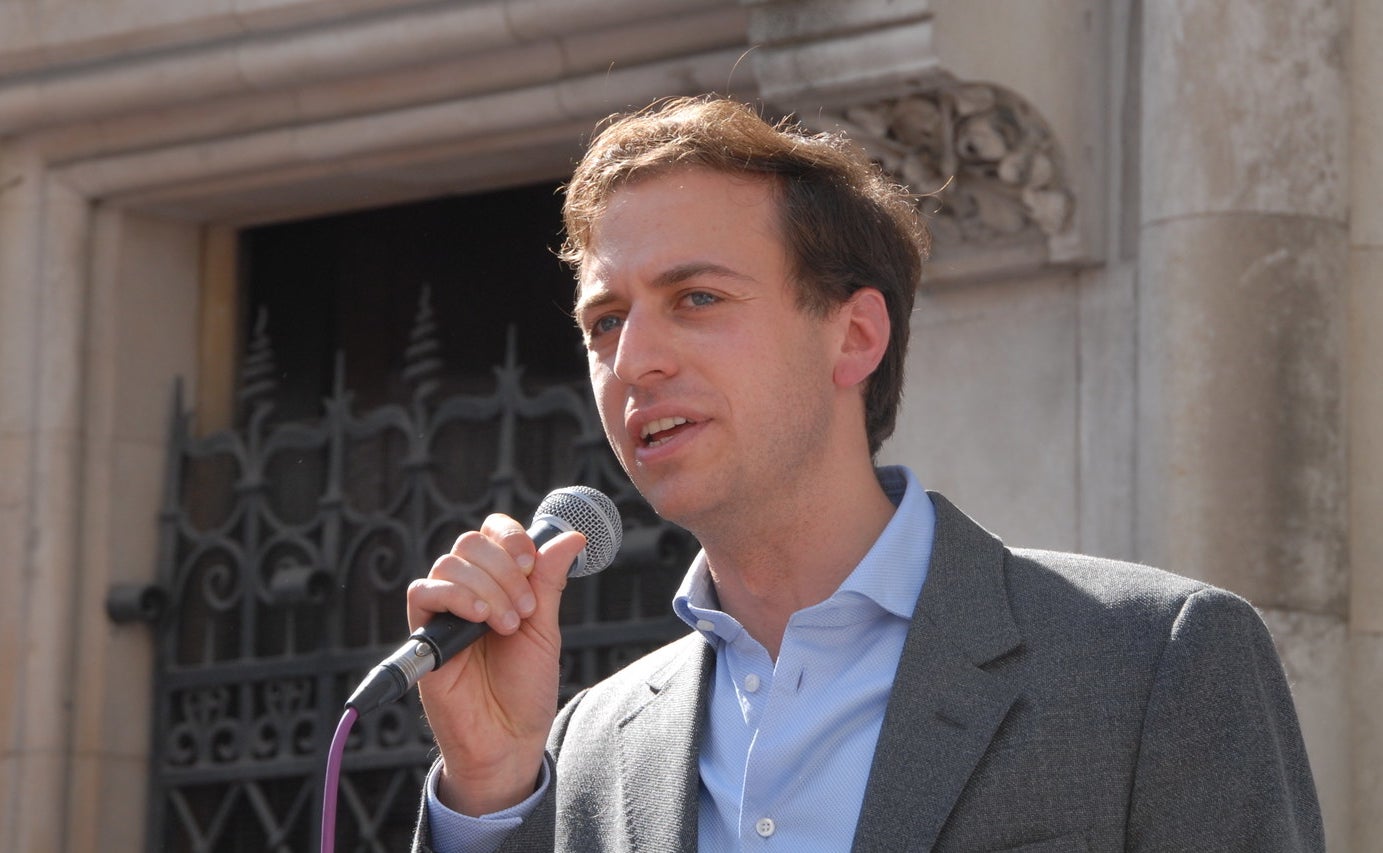 "Despite record levels of anti-Semitic crime, there are dismally few prosecutions of anti-Semites in Britain every year," Falter said, referring to a CAA survey of 1,864 British Jews that found extremely low confidence in the CPS and the authorities.

Less than half of those surveyed by the CAA said they had confidence that if they reported a hate crime it would be prosecuted if there was enough evidence.

The rally where Bedford-Turner, a member of the Friends of Oswald Mosley, was filmed speaking at on 4 July 2015 made headlines at the time. It was initially due to be held in Golders Green, an area of north London where Jewish residents make up 37% of the population.
Jewish community groups had called for a ban on the rally, which was set to take place on a Saturday, the Jewish day of rest, and more than 12,000 people signed a Change.org petition calling for the ban.

The rally later went ahead in central London instead and was met with a counterprotest of Jewish and anti-fascist groups.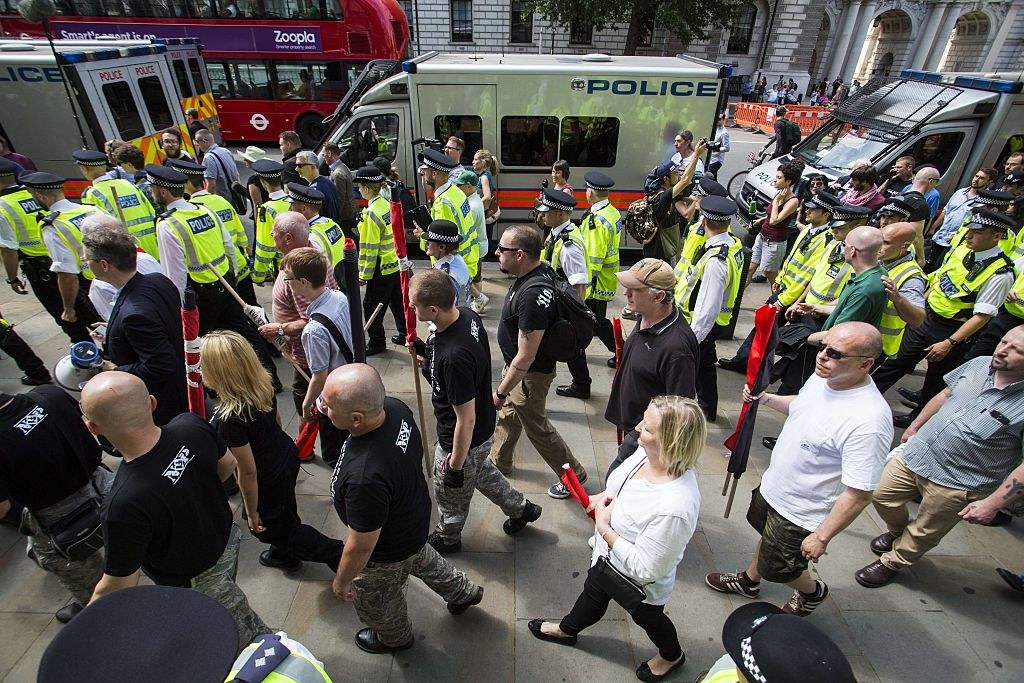 It was also reported that last year Bedford-Turner turned up at a different protest in Golders Green against Shomrim, a Jewish neighbourhood watch group, alongside demonstrators who unfurled banners reading "This is London, not Tel Aviv", community news sites reported.

Falter said: "Antisemites are becoming bolder and British Jews are losing faith in the authorities. The CPS must stop making excuses and prosecute antisemites with zero tolerance. If they do not, we will continue to hold them to account in court."
According to the CAA, of 15,442 prosecutions of hate crimes by the CPS in 2015, only 12 included anti-Semitic hate crime, despite reports of such crime rising to record levels.

Jamie Susskind, junior counsel for Gideon Falter and the CAA, said: "I hope that this case will mark a watershed in how the Crown Prosecution Service chooses to prosecute cases of hardcore anti-Semitism.
"The CPS lawyers appeared to believe that a Neo-Nazi's right to free speech enabled him to say almost anything – no matter how grotesque, threatening, or hateful. This stance was wrong as a matter of law – none of us has an unqualified right to say things that aim to destroy the rights of others (in this case, the Jews)."
Brian Kennelly QC, the leading counsel in the judicial review, said: "The CPS has acknowledged that in future it must apply Article 17 of the European Human Rights Convention in cases of anti-Semitic hate speech. This provides that the right to free speech does not extend to those who would destroy that right."