Muslim Campaigners Say Tackling Misogyny Is The Key To Stopping Sex Grooming Rings
After the latest case of sexual abuse involving mostly British-Asian men preying on young and vulnerable girls and women, campaigners are saying the core issue is not race or religion but exploitation.
by
,
Muslim campaigners and legal experts are urging more to be done to tackle the cycle of misogyny that fuels the gangs which groom girls and young women for sex.
They also warned that a lack of funding and agency support meant many victims were being neglected, including those from South Asian communities who often slip under the radar.
Their warning comes after 17 men and one woman from predominantly Muslim and Asian backgrounds were convicted in Newcastle this week for the grooming, abuse, and rape of vulnerable white young women and girls as young as 15. The similarities with the shocking sexual abuse cases in Rochdale and Rotherham have reignited public debate about the role race and religion played in the crimes.
Sarah Champion, the Labour MP for Rotherham since 2012, wrote a widely criticised column in The Sun on Saturday in which she claimed "political correctness" had played a role in stopping the authorities from tackling child sexual exploitation (CSE) nationally. "These people are predators and the common denominator is their ethnic heritage," she wrote.
Later that day, The Independent published a column from Naz Shah, the Labour MP for Bradford. Referenced her colleague's article, Shah said: "I have been deeply disturbed by the coverage of the convictions, and how it has been painted as predominantly an issue of race, and not male-led sexual exploitation of vulnerable women."
She added: "Yes Pakistani men are disproportionately involved in grooming gangs and this particular model of abuse. And no that is not a racist statement. Neither is it racist to say that when it comes to wider child abuse nearly 90 per cent of those convicted and on the sex offenders register are white men. However, focussing entirely on one community ignores the fact that vulnerable young girls of all ethnicities are targeted by men."
Her comments echoed those from a range of experts in the fight against CSE, many of whom work closely within Muslim communities to prevent abuse.
Nazir Afzal, the former chief prosecutor for the North West of England, who successfully led a high-profile case against a sex gang in Rochdale, told BuzzFeed News: "As a Muslim myself, these men are invariably surrounded by alcohol, by drugs, by sex – all of the things forbidden by their religion. The fact that they are Muslims in many cases is a side issue. What they are first and foremost is men."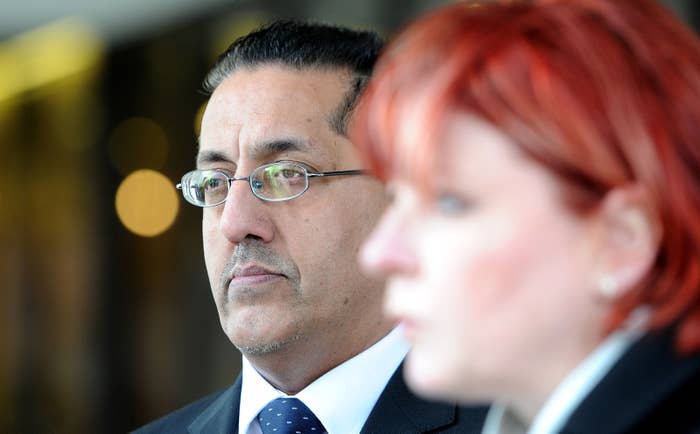 Afzal said that while the debate certainly did include ethnicity, "the issue is the availability and vulnerability of young girls, the fact that people have been incompetent in safeguarding them, and the fact that predators – particularly in the night-time economy, where so many of these Asian and Pakistani men are – are able to take advantage of them."
He added: "And that is really where we should be focusing our attention. What drives them is their masculinity. What drives them is cultural issues and views in relation to women and girls, and people need to be working on the misogyny of men across all communities. That is the 'men' problem."
The defendants in Newcastle, who were convicted as part of Northumbria police's Operation Sanctuary, were mostly British-born and of Iraqi, Bangladeshi, Pakistani, Indian, Iranian, and Turkish backgrounds. The operation, which is ongoing, has brought more than 100 charges so far, tried at three separate trials.
Shaista Gohir, chair of the Muslim Women's Network, a national women's rights charity based in Birmingham, told BuzzFeed News: "I am very angry that [CSE] continues to happen despite the awareness-raising that we've had."
Gohir, who has been travelling the country giving workshops in community centres in recent years about CSE, said there were not enough resources to deal with the issue. "Who on earth is challenging the attitudes of men?" she said. "And so the cycle continues."
Last year her organisation published a campaign video titled "What kind of man do you want to be?" in collaboration with YouTuber Humza Arshad, who produces the web series Diary of a Bad Man, challenging the attitudes of potential CSE offenders.
In the five-minute video, which Gohir has shown to students in colleges, Arshad narrates: "We need to stop blaming girls and women for the bad behaviour of boys and men. We need to stop making excuses for them. Rape is unacceptable."
The Muslim Women's Network also published a report in 2013 based on 35 case studies specifically about the sexual exploitation of Asian girls and young women and found authorities were failing to identify or support them – with victims often falling through the net.
"What men try to do is ... groom the girls that are the most vulnerable and accessible, and sometimes the people from your own background can be most accessible," Gohir said.
She said she'd heard of many cases in which South Asian victims had chosen not to report sexual abuse out of fear of "shame and dishonour" and, in some cases, families had been intimidated into dropping the case.
Crime statistics do show an overrepresentation of British-Asian offenders in CSE cases where ethnicity is recorded: A study by the Child Exploitation and Online Protection Centre in 2011 found that of the 940 suspects whose race could be identified, 26% were Asian, 38% were white, and 32% were recorded as unknown. Asians make up roughly 7% of the UK population.
According to Mohammed Shafiq, CEO of Ramadhan Foundation, a Muslim youth organisation, the police and other authorities are only now starting to take this problem seriously.
"When I first started campaigning in 2007 there was absolute silence from the police and Crown Prosecution Service to local authorities, children's support services, social services – they all collectively buried their heads in the ground," he said.
Shafiq, who defied death threats when he stood up against gangs who preyed on young girls in Rochdale and continues to campaign against the crime, cited NSPCC stats showing that 90% of child victims of sexual abuse are abused by someone they knew.
He added: "But it is equally true [there is] overrepresentation when it comes to Pakistani men when it comes to street gang grooming, and we've got to get all those facts out."
Shafiq said 10 years ago there was denial about sexual exploitation and that he was told not to campaign about the issue, which he called a "ticking timebomb", because of the shame attached to it. "In the Pakistani community we just don't talk about sex," he said.
Steve Ashman, chief constable of Northumbria police, which led the investigation into the Newcastle abuse ring, told a press conference after Wednesday's conviction that his force had not let "political correctness" get in the way of the £8 million, three-and-a-half-year investigation, heavily implying that it had held back previous police efforts elsewhere.
"There has been no political correctness here," he said. "These are criminals and there has been no hesitation in arresting them and targeting them with all the means at our disposal."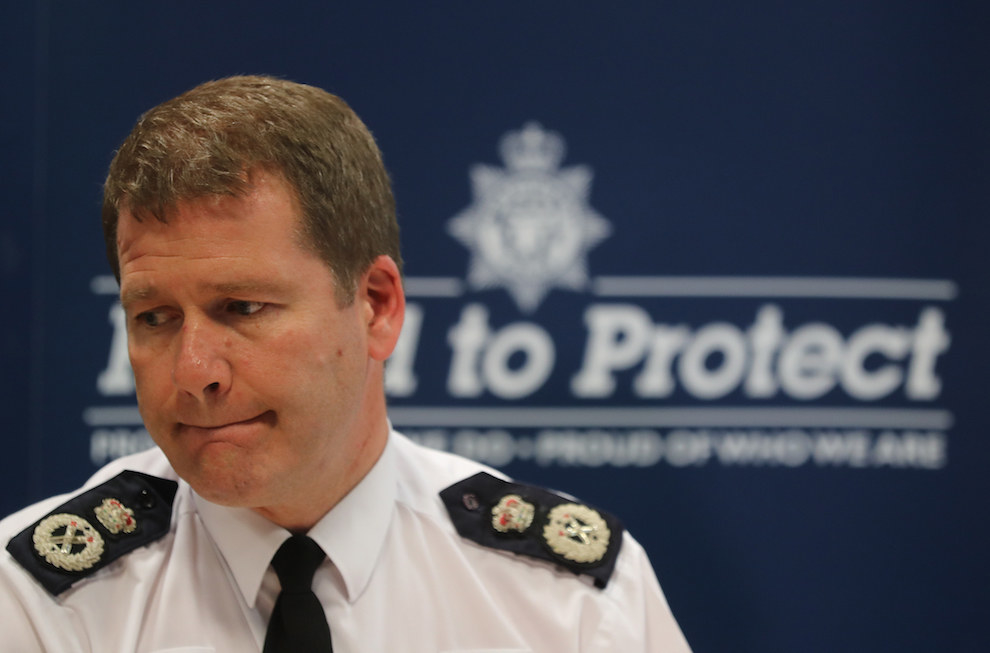 He added: "It is for individual communities perhaps to ask themselves whether they are doing all they can to eradicate such attitudes and behaviour so that the stigma and shame attached to such people prevents [abuse] from rearing its head again."
Andrew Lord, a solicitor with law firm Leigh Day specialising in child abuse cases, said authorities were now better at believing and acting on sexual abuse complaints, but warned there would be more cases like the one that concluded in Newcastle this week.
"There's definitely been a better public awareness and I think the police are now a lot more receptive to investigating these cases thoroughly," he said. "In the past there have been cases where perhaps people haven't been believed or the investigation hasn't progressed sufficiently.
"There has been a huge change in the attitudes of authorities, be that social services, police, and so on, just to really take this seriously and believe the child a little bit more."
The biggest single factor in changing how CSE cases are dealt with, he said, was nothing to do with changes in policing or government policy: It was the death of Jimmy Savile in 2011 and the following inquiry into his longstanding abuse of children.
"There was a huge attitude in investigating child sexual abuse post-Savile, it was a huge momentum change," he said. "[In the past] people were turning a blind eye to this and weren't recognising the scale of the problem. But it can't be ignored now – you've got politicians who are bringing this to the fore."
Lord said the Newcastle case was rare only in the sense that the police gathered enough evidence to prosecute so many people simultaneously: "The sad thing is when you're dealing with children they may not know the numbers or who the individuals are. I have a case at the moment dealing with exploitation where only one person was convicted, but that [victim] could say 'I know it was 15 or 20 people', but it comes down to their ability to recall the evidence.
"Quite a lot of my clients feel let down by the authority figures from their past, during their childhood, so it can be incredibly difficult for someone investigating their case to gain their trust. ... You really need a recognition from the outset that someone's story could be true and needs to be treated seriously."
The NSPCC said previous cases have been simply "swept under the carpet". "High-profile, prominent cases of sexual abuse and exploitation have demonstrated as a society we have not got things right in the past," a spokesperson said. "All too often cases of sexual abuse were either not acted on or swept under the carpet – and this was not right.
"Attitudes towards sexual abuse have changed considerably – victims now have greater confidence, and more people are taking action if they are concerned about a child, with a record number of contacts to the NSPCC's helpline last year and more children being placed on child protection plans."
In South Asian Muslim communities, the work to combat attitudes that can lead to the grooming of vulnerable girls and young women continues. Imams across Britain have in the past given simultaneous sermons condemning sexual grooming and will do so again next month as part of a grassroots campaign to tackle the problem of abuse.

Imam Ajmal Masroor, who has been campaigning against grooming, said in a Facebook post on Friday: "These names [of those convicted in the Newcastle trials] run a chill down my spine. A sense of overwhelming disgust and pain envelops my whole mind, body and soul when I look at these mainly Muslim-sounding names."
He told BuzzFeed News something urgent had to be done for "this sickening behaviour must be eradicated".
Qari Asim, the imam at Makkah mosque in Leeds, said he had addressed the issue in Friday prayers, saying: "If you see something not right, like older men with young girls buying drinks and gifts, don't be afraid to report it."
"But that responsibility cannot be limited to a community. It's the duty of every community to do everything they can to prevent abuse," he said. "That's all of us, that makes us united against sexual exploitation."