15 Women Who Looked Badass AF At London's Modest Fashion Week
Slay, girls, slay.
by
,
1. Zahra Rose A, 23, UK – luxury property developer
"This is a collection from my graduate fashion week two years ago and is inspired by my Libyan and Jewish heritage. I've layered the trousers inspired by traditional Libyan clothing with a waistcoat inspired by Jewish tailoring. Metallics are current, and I am wearing an old jumper with £5 New Look shoes. I like using old stuff to bring out the new."

2. Faiza Saqib, 19, UK – blogger
"I'm here with some friends and we wanted to check it out as I'm an aspiring journalist and blogger. I'm mainly inspired by my mum – she tells me to do something different and be confident in what you do. I'm wearing a New Look top and Zara trousers – I found this belt at home – Boohoo shoes, and scarf from Hijab Junkie."

3. Aaliyah Butt, 20, UK – student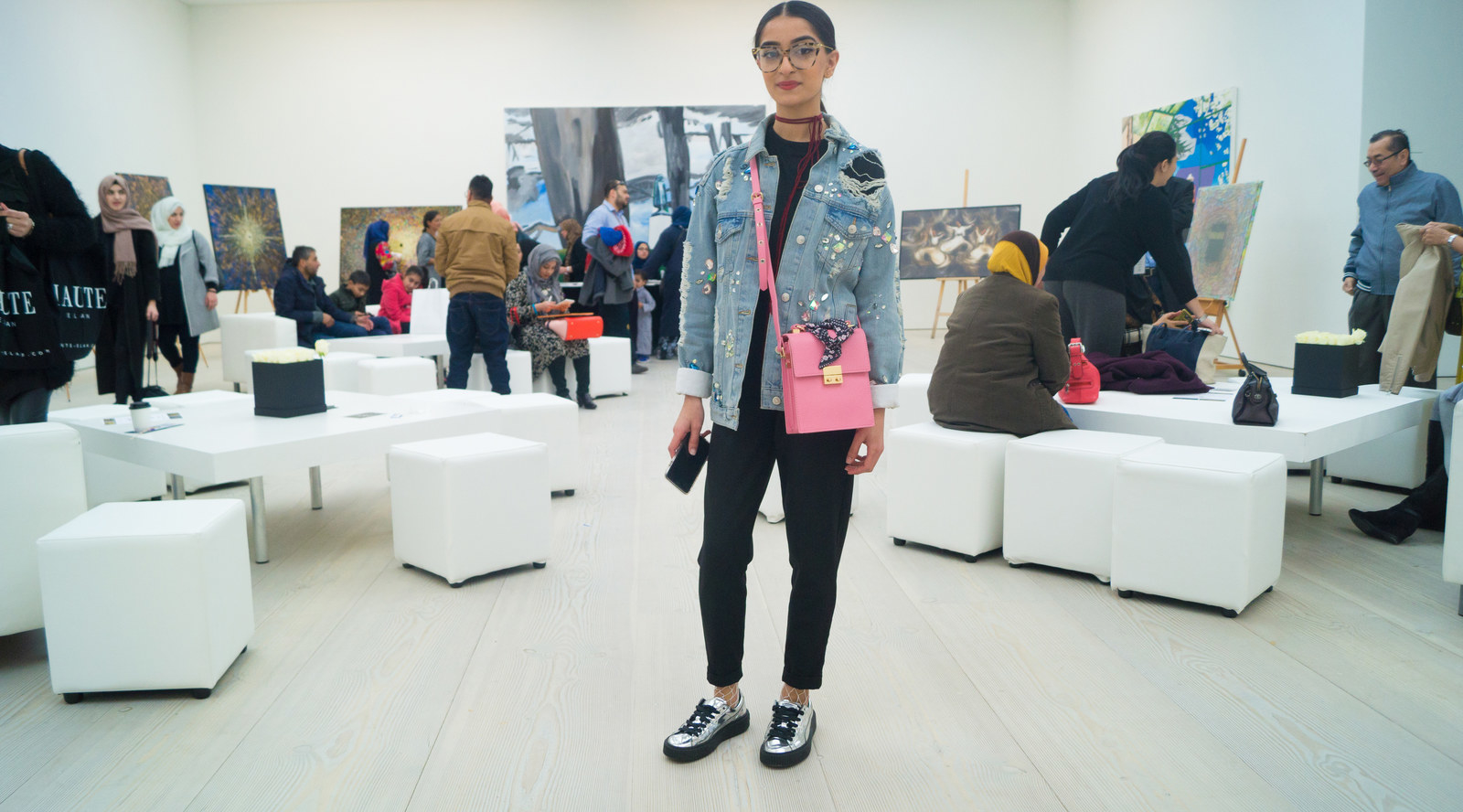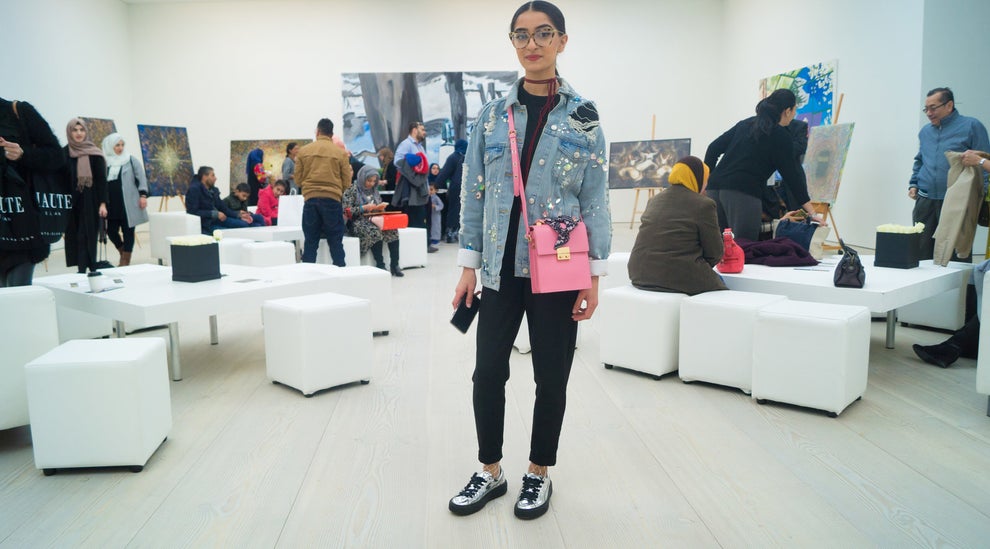 "It took me 15 minutes to put on these fishnet tights. The shoes are Puma, Bershaka trousers, and the jacket is from Topshop. I just like to experiment a lot and be quirky. I've never owned a denim jacket before, this is my first one. I like my statement pieces and sometimes I'm in a tracksuit, sometimes I'm full glam."
4. Zamzam Ibrahim, 22, UK – charity fundraiser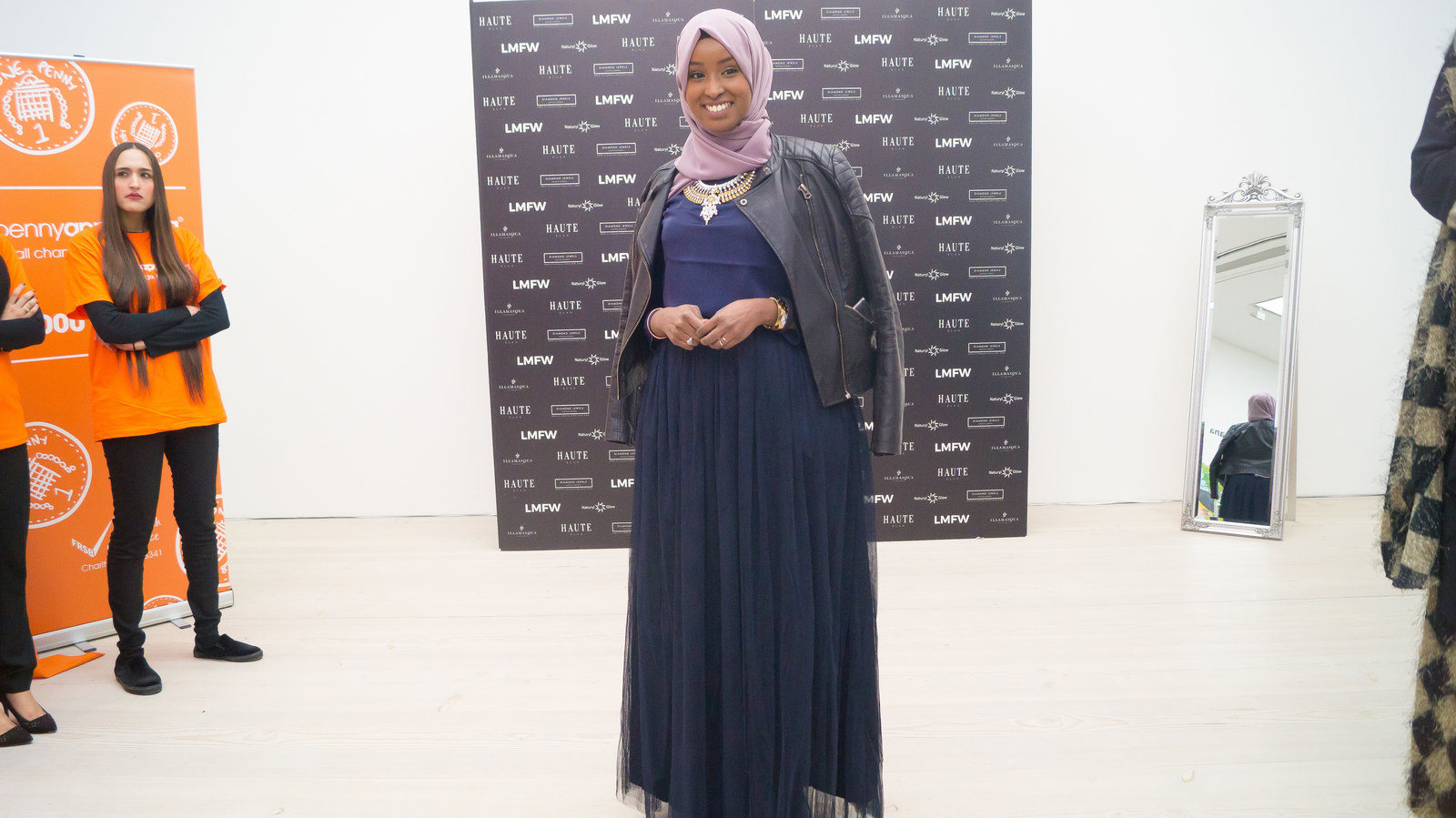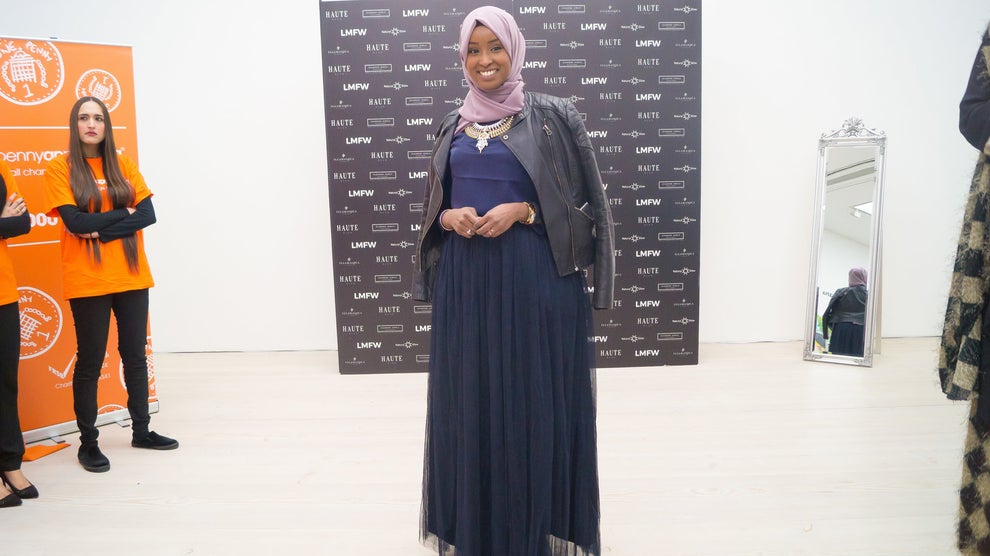 "I like dark colours, and to be modest and look sophisticated at the same time. I like looking like a visible Muslim. I use Pinterest to match colours. I'm wearing an Asos top and tulle skirt. My necklace is stolen from a friend."


5. Mariah Idrissi, 24, UK – model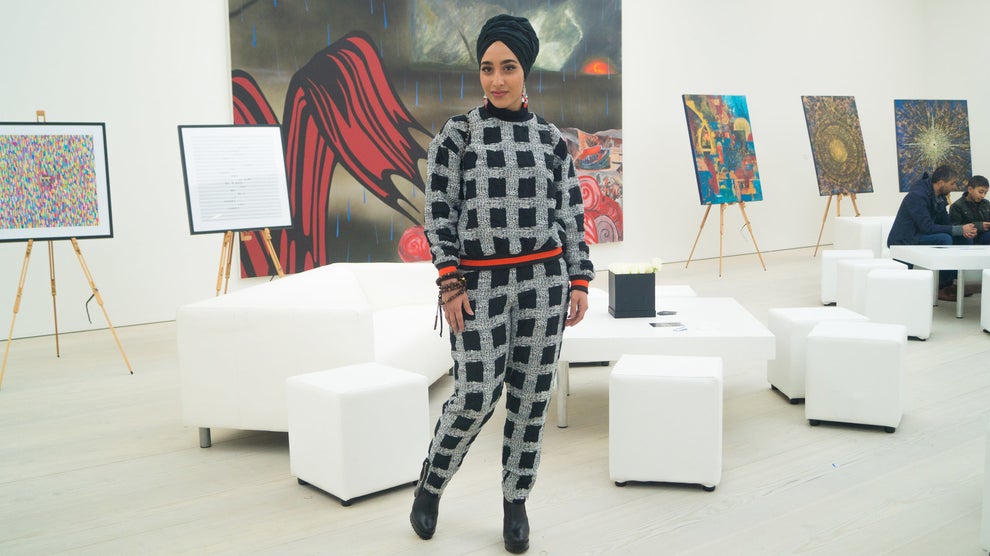 "I wanted to wear something fun and comfortable as I've been running around. This is a modest take on sports chic. I'm wearing a Asos outfit and have a tasbih [prayer beads] around my wrist and Chelsea boots."

6. Aleksandra Golovkova, 21, Russia – designer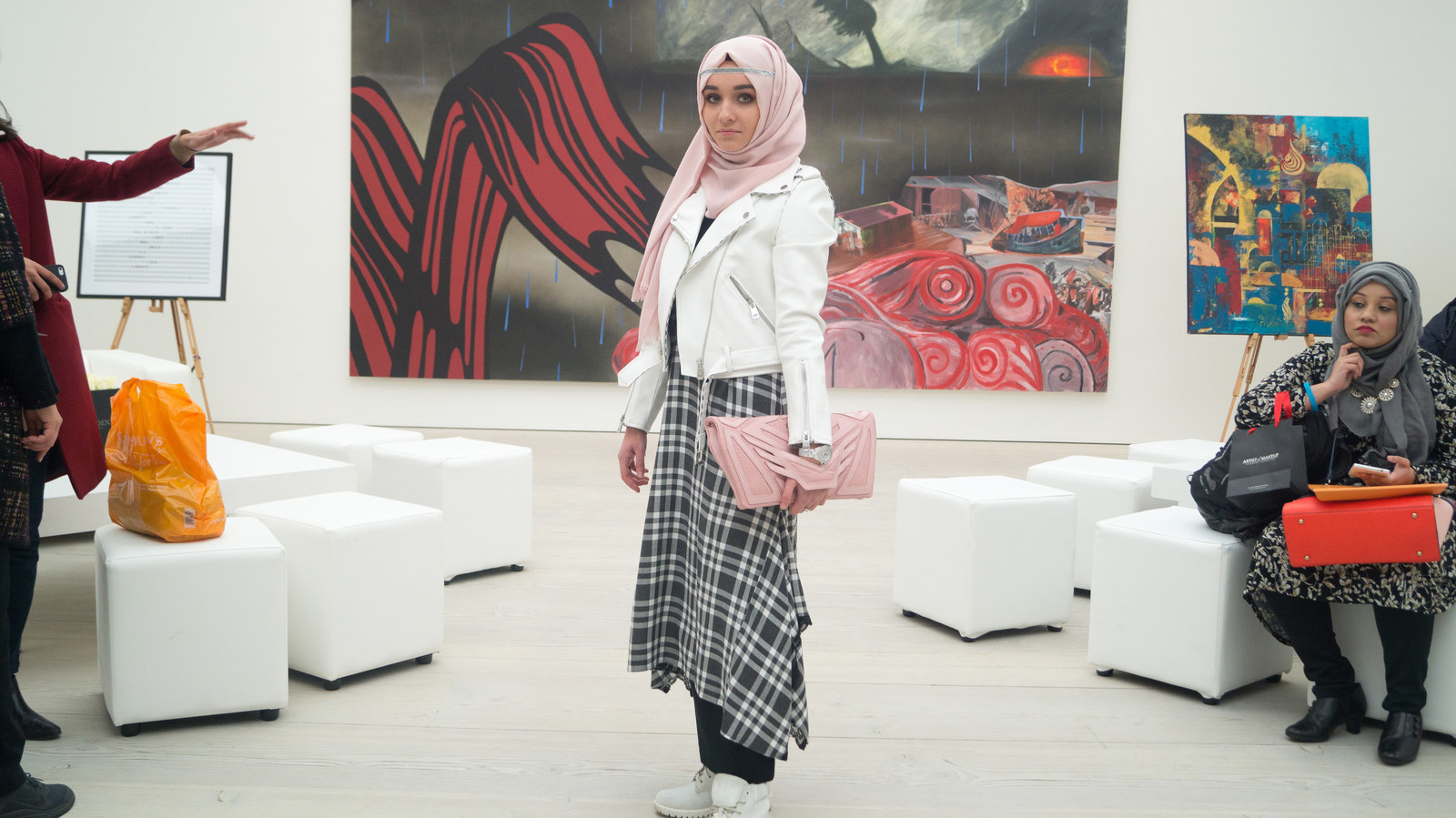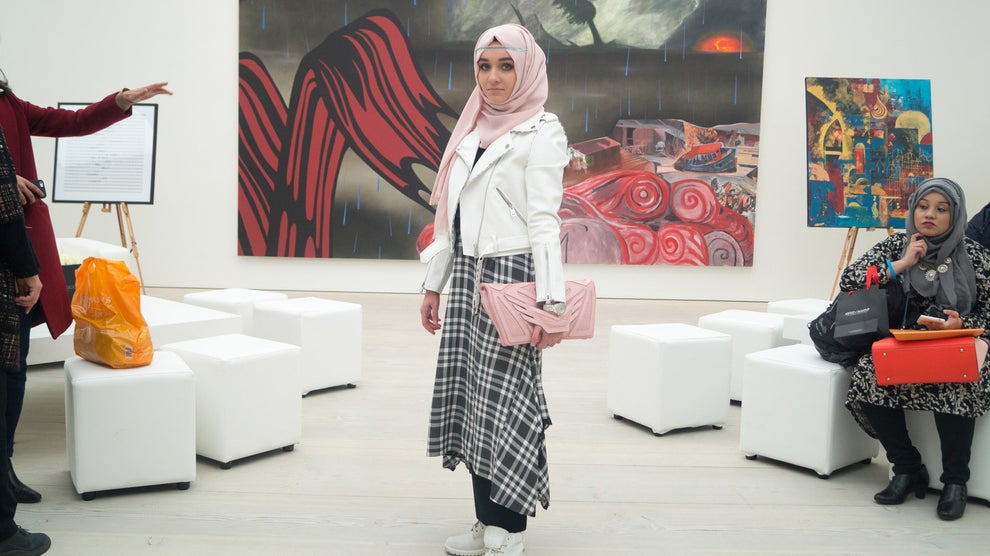 "I decided what to wear a few hours ago. I'm wearing these white Timberland boots, a black skirt I designed, a last-minute check dress and jacket from Zara, a clutch from Russia, and am wearing a choker from Portobello Market that was £3 on my head. I like wearing things that are comfortable, everyday chic."
7. Sharifah Mohammed, 23, UAE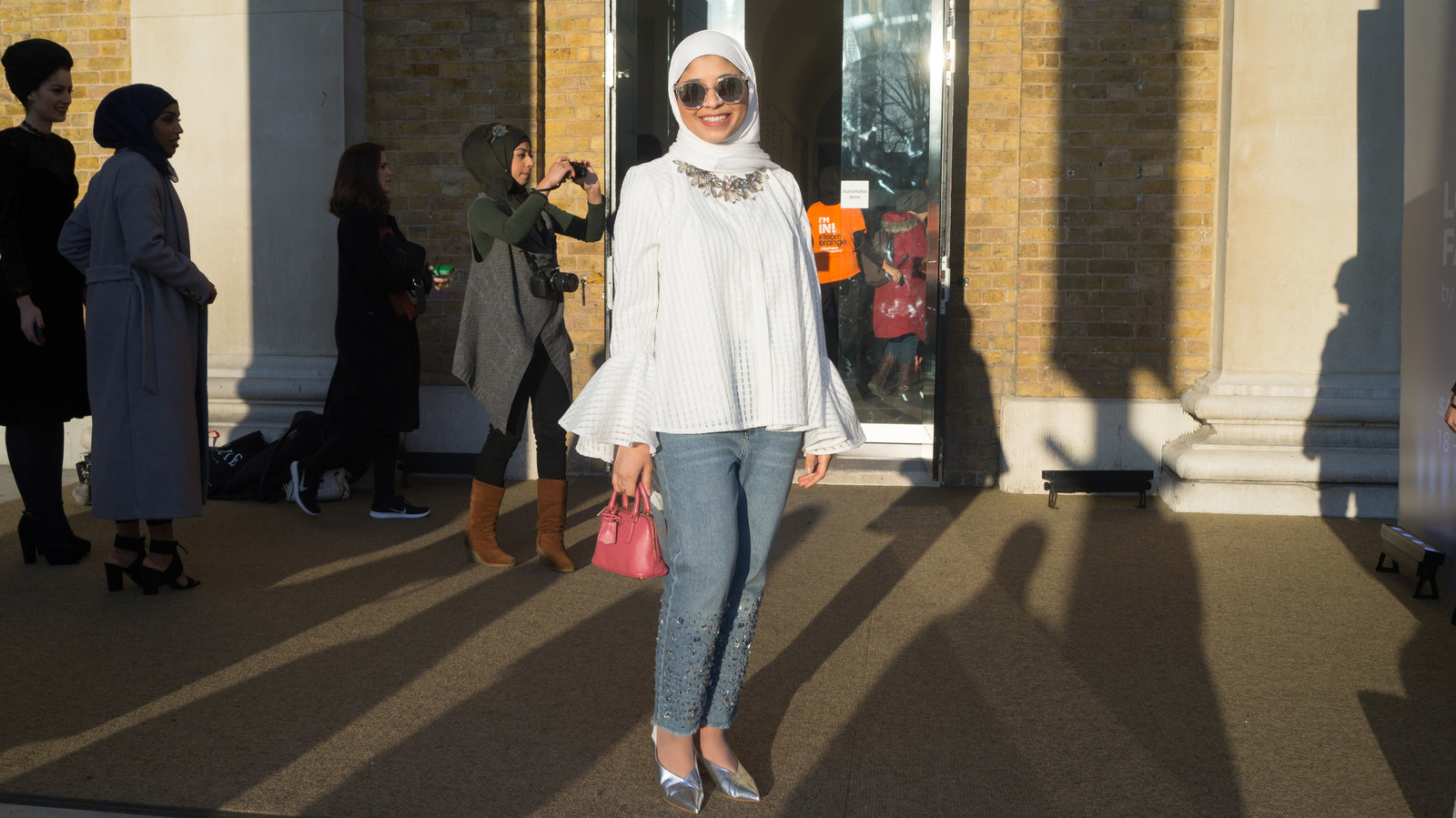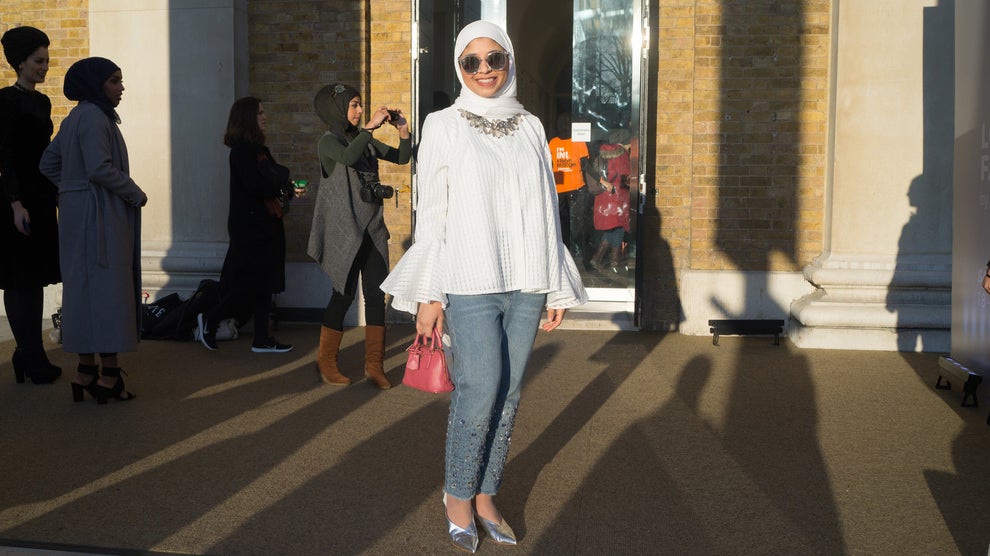 "I was looking for something for baggy jeans that are not too tight and a loose top. I love accessories. I came as modest fashion is something now and I wanted to be a part of it. The jeans are from Topshop and the top from Topshop basement."
8. Dana Damanhouri, 20, Saudi Arabia – student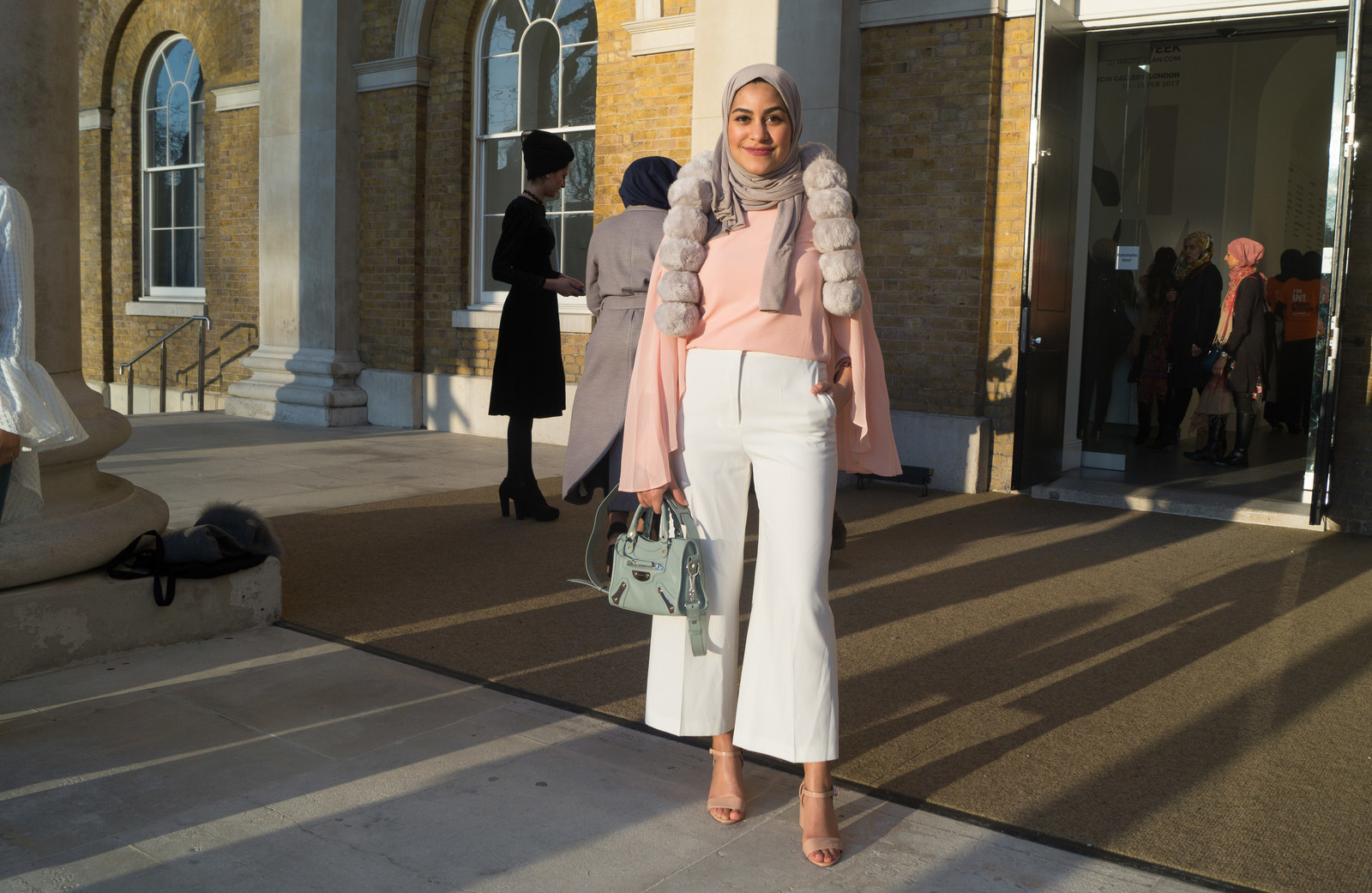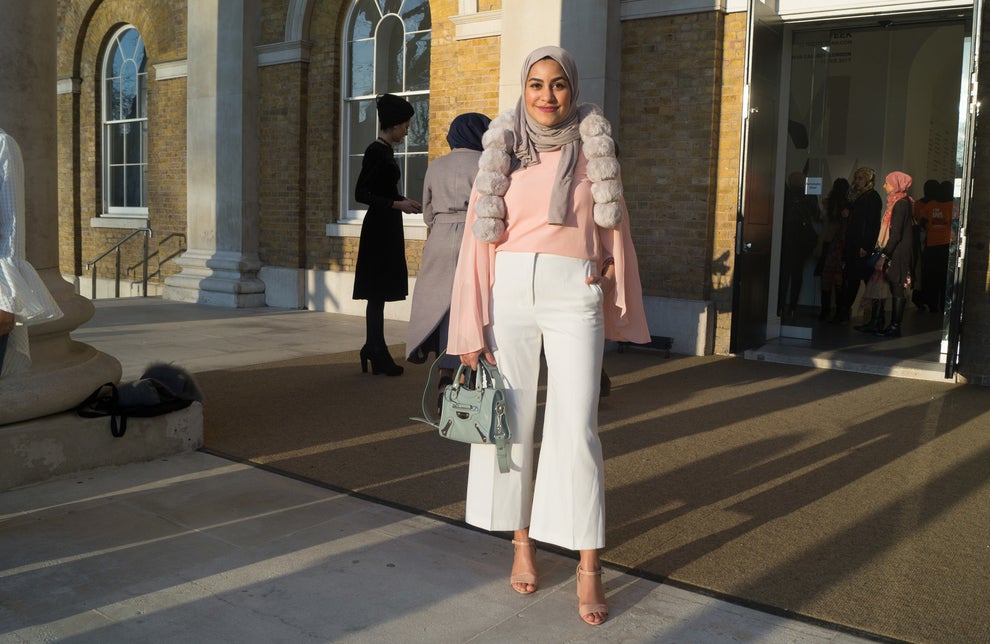 "I wanted something with colour and matching the spring vibe. I wanted to wear something classy and represent modest fashion. Shirt is Missguided, Zara trousers, shoes are New Look, Balenciaga bag, and a Ted Baker scarf."

9. Safeeyah Coruelive, 21, UK – designer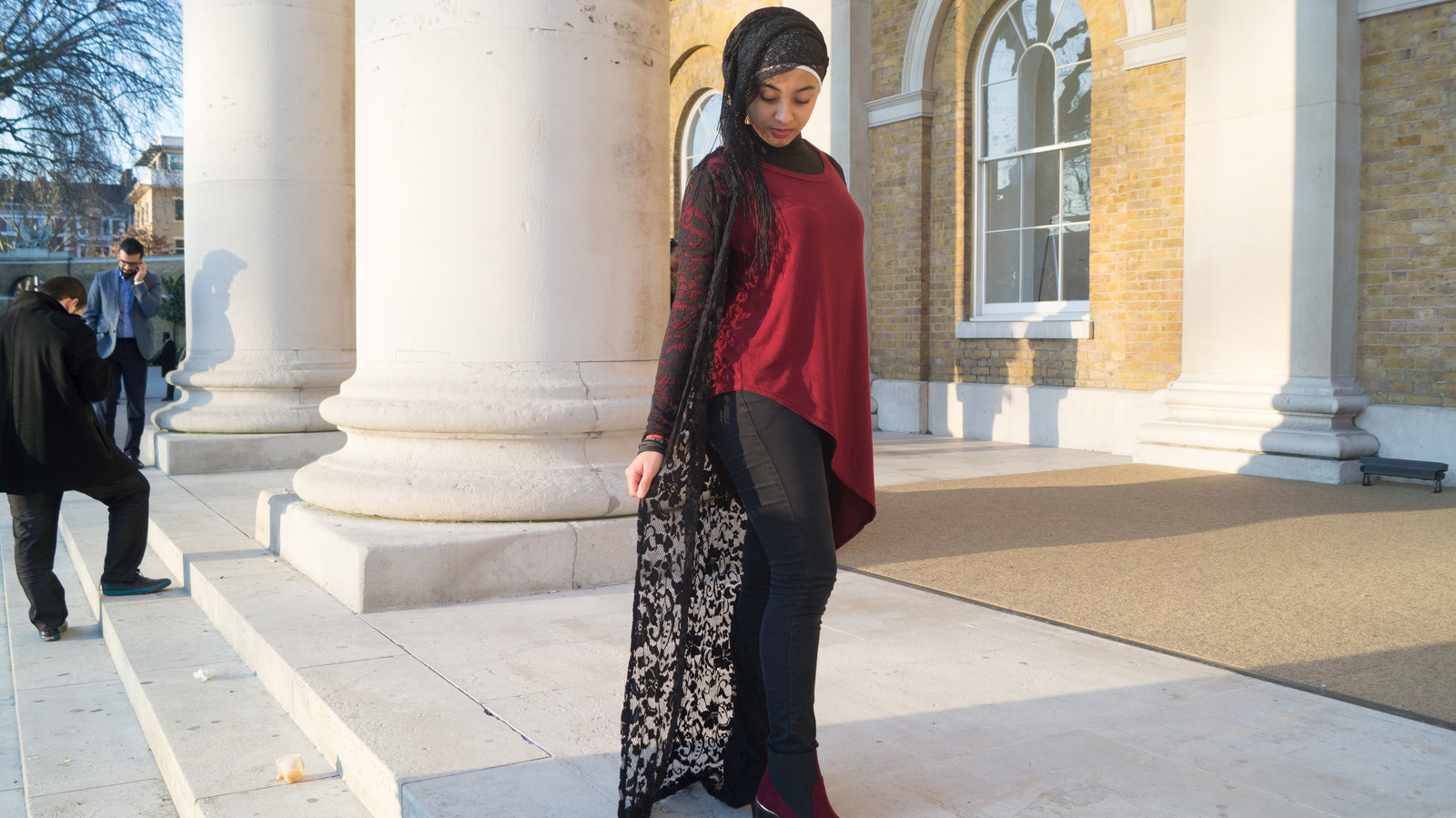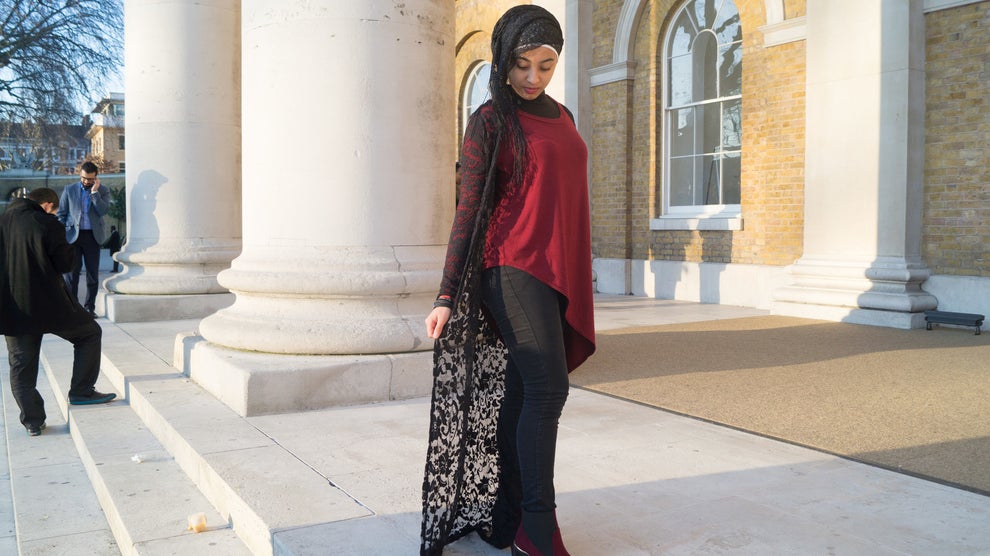 "With my outfit I don't know where it's from and don't care where it's from. It's red and black, which are my favourite colours. And I like wearing something long at the back. People have discovered Islamic clothes are elegant. I'm doing my own fashion show and wanted to see the competition as this is one of the first."
10. Zaina Jaber, 21, Palestine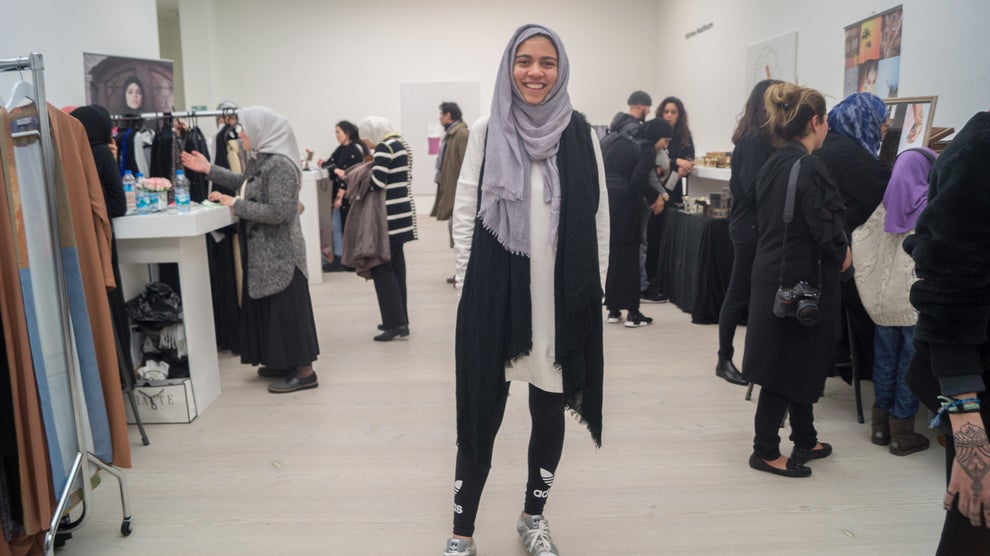 "I'm wearing a Zara headscarf and Adidas leggings and trainers. It's very practical and I like neutral colours."

11. Haya Rifai, 20, Syria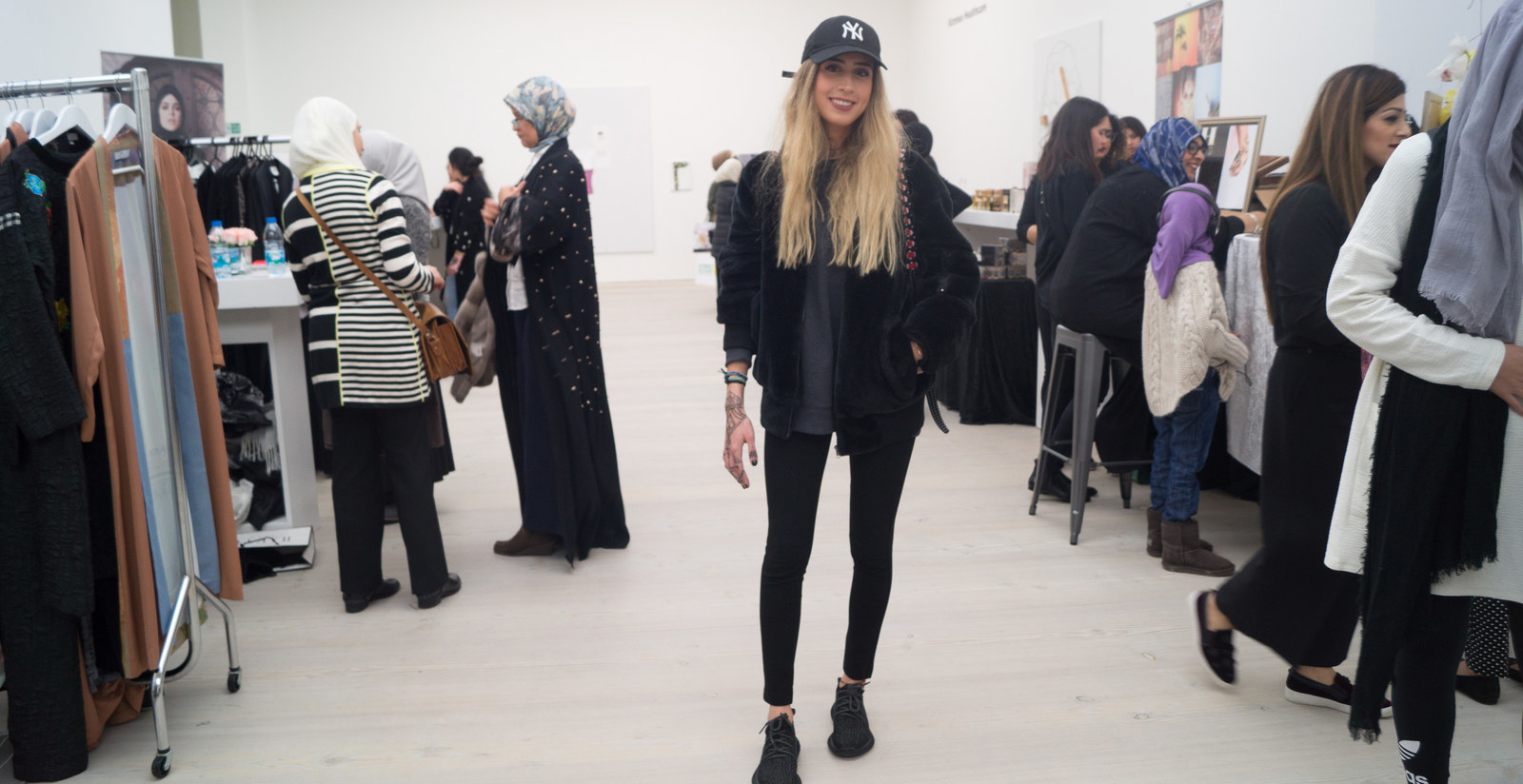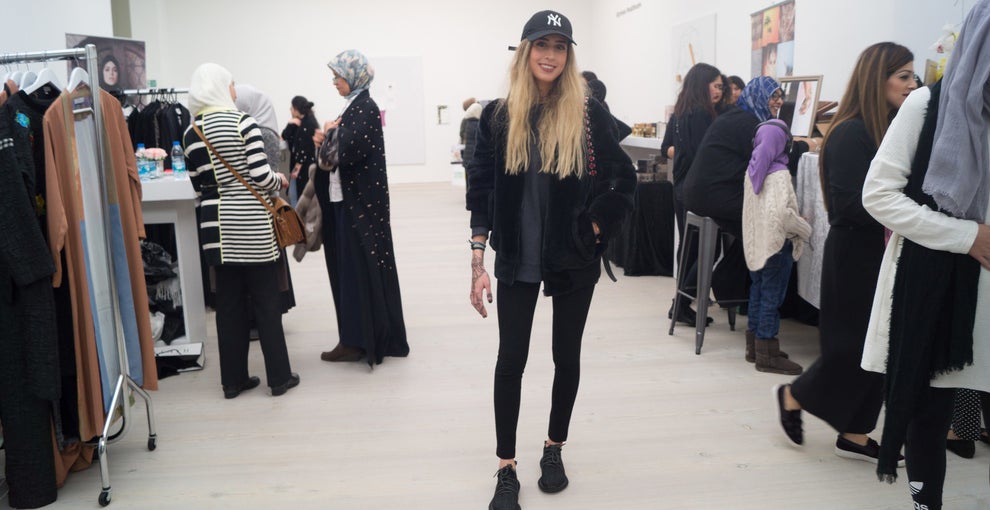 "I'm wearing Yeezy Adidas trainers, Zara leggings and jacket from Urban Outfitters, and backpack from a Saudi designer, Lasuna. I wanted to keep it casual but more chic."
12. Jana Guliajeva, 22 – model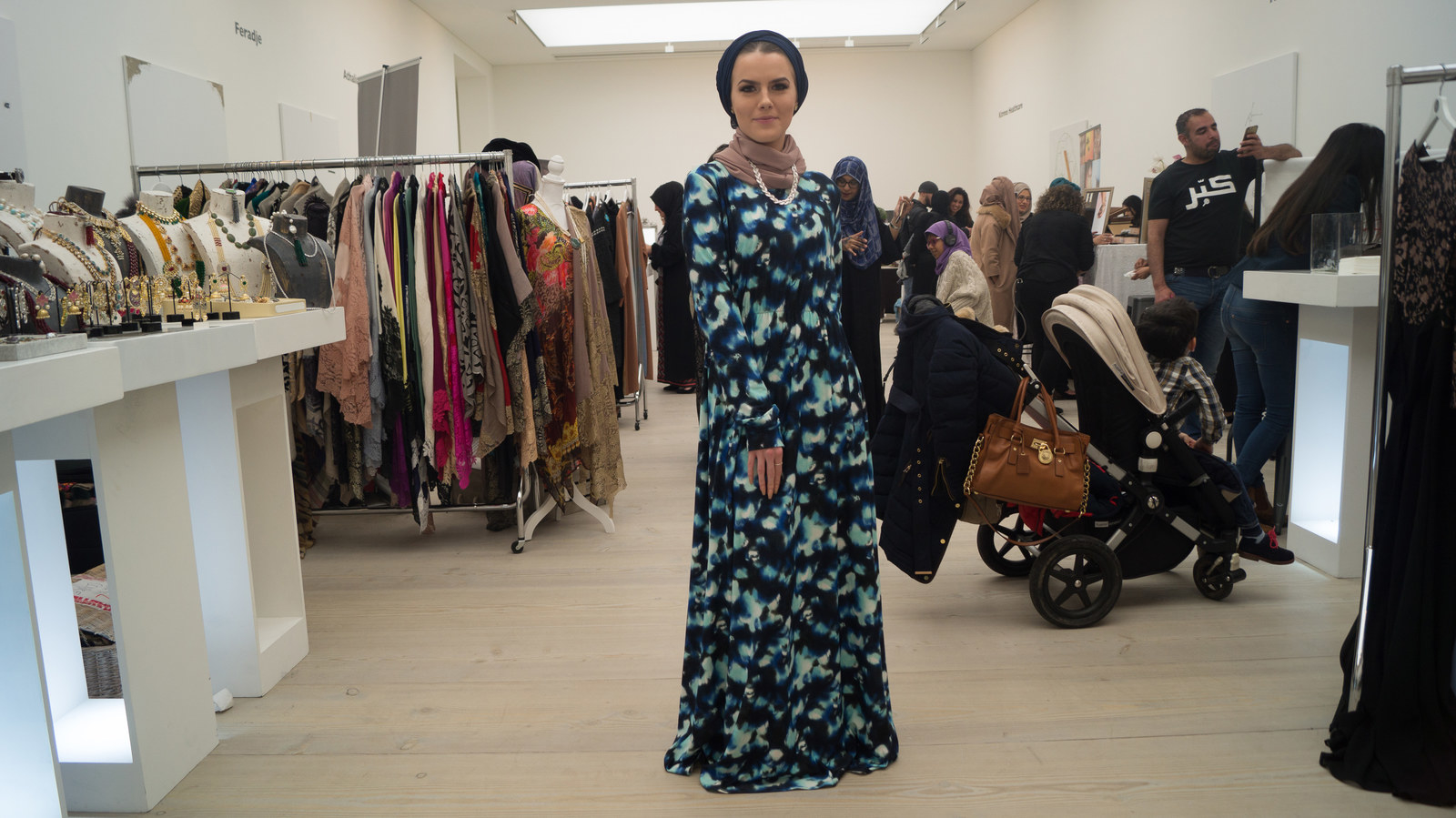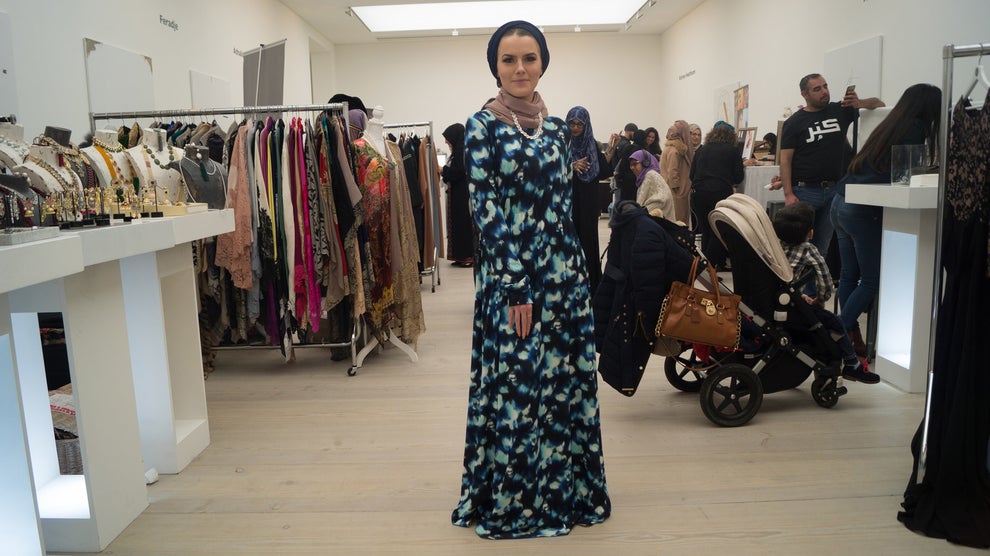 "I'm wearing an iiLa jumpsuit abaya. I'm modelling today but otherwise I'm usually in all black."
13. Anisah Khokhar, 25, UK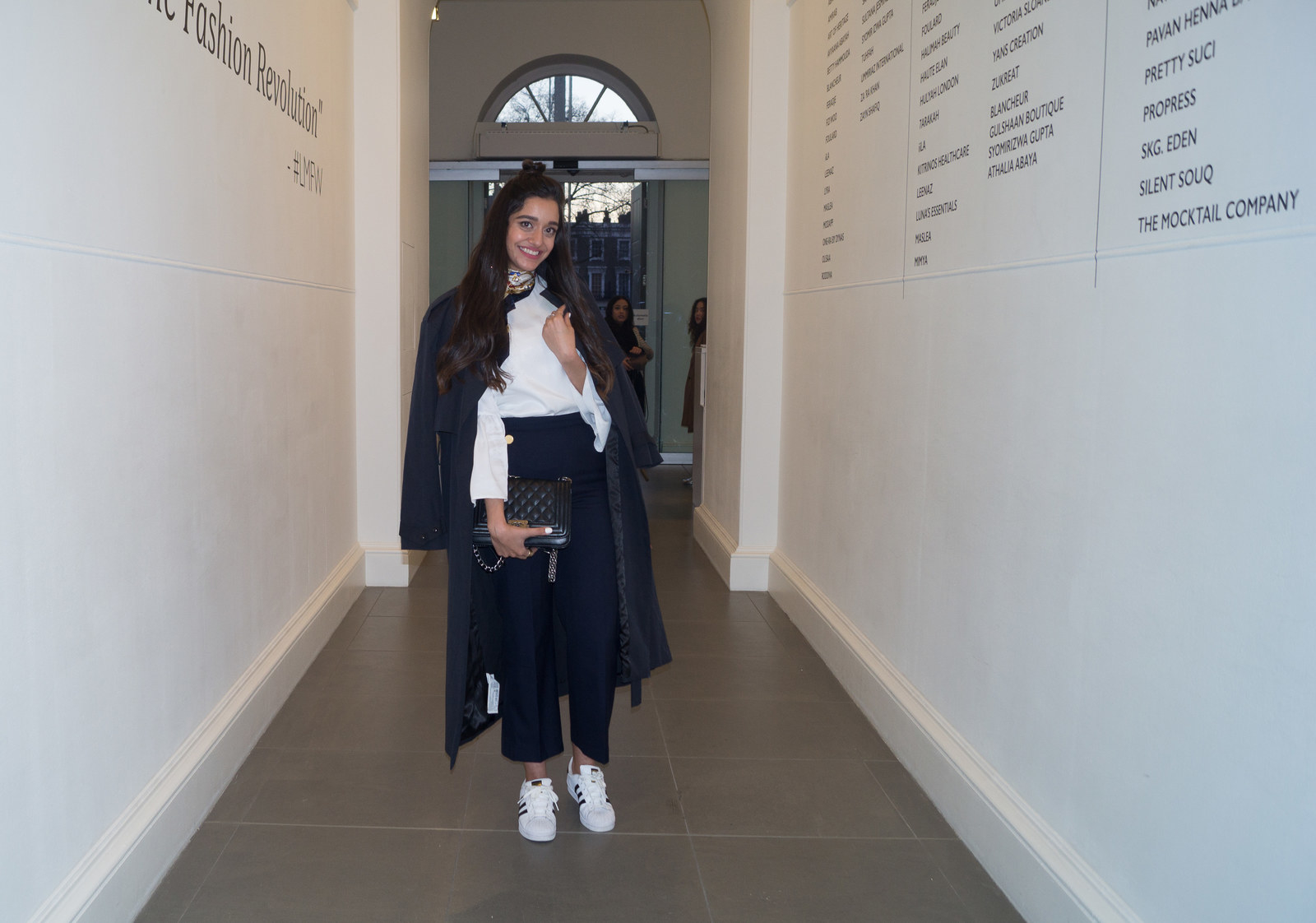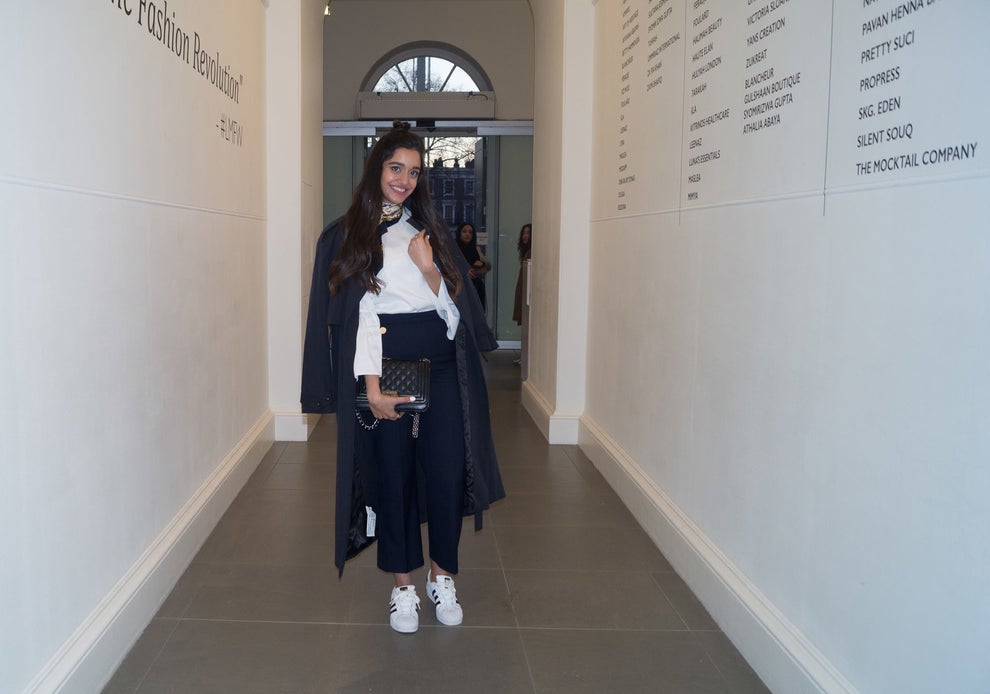 "This is something I just put together. Zara trousers, a Chanel bag, and this ruffle sleeve top. I added this scarf from Primark for a pop of colour."
14. Amina Shagarr, 19, Nigeria – designer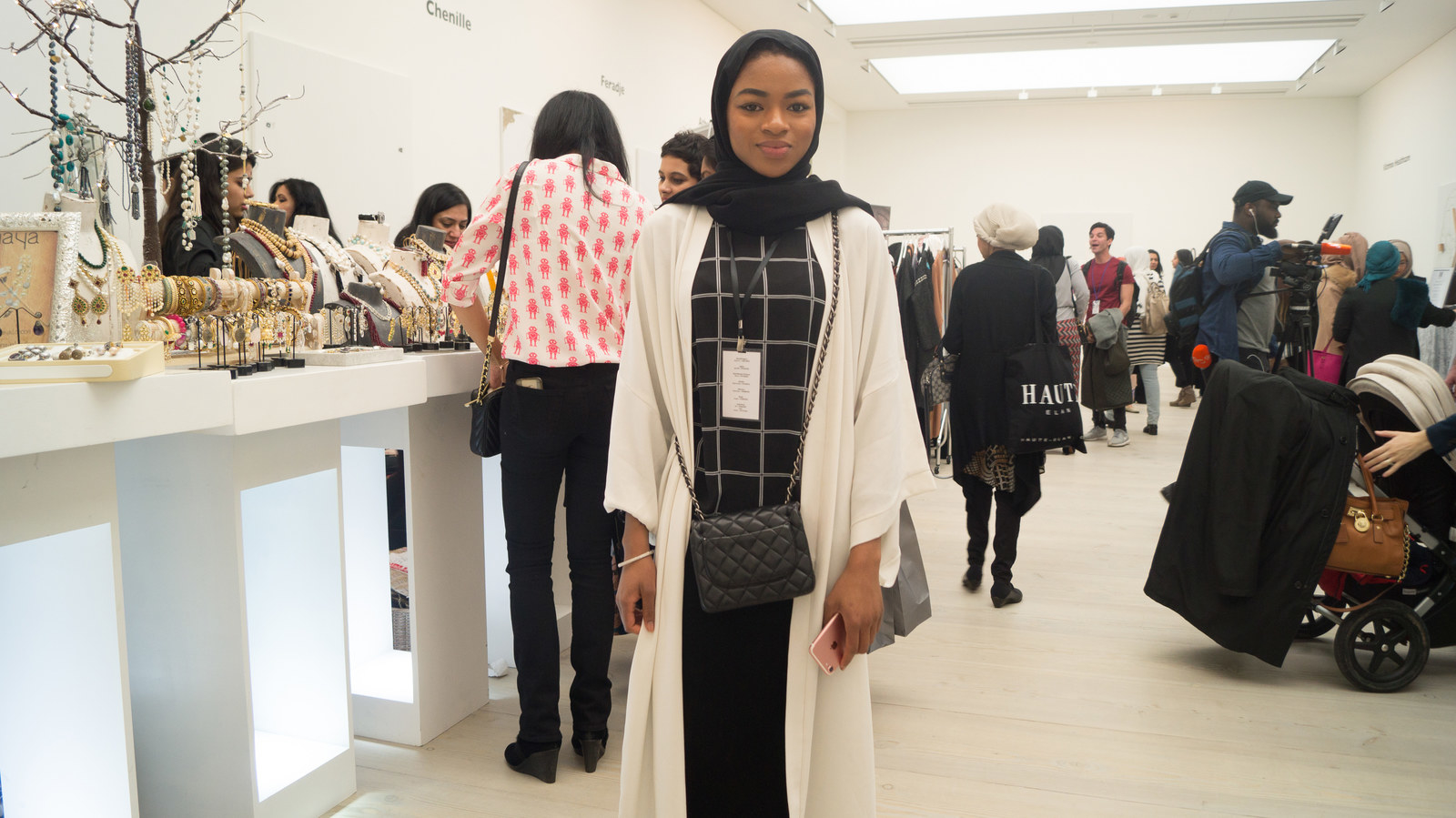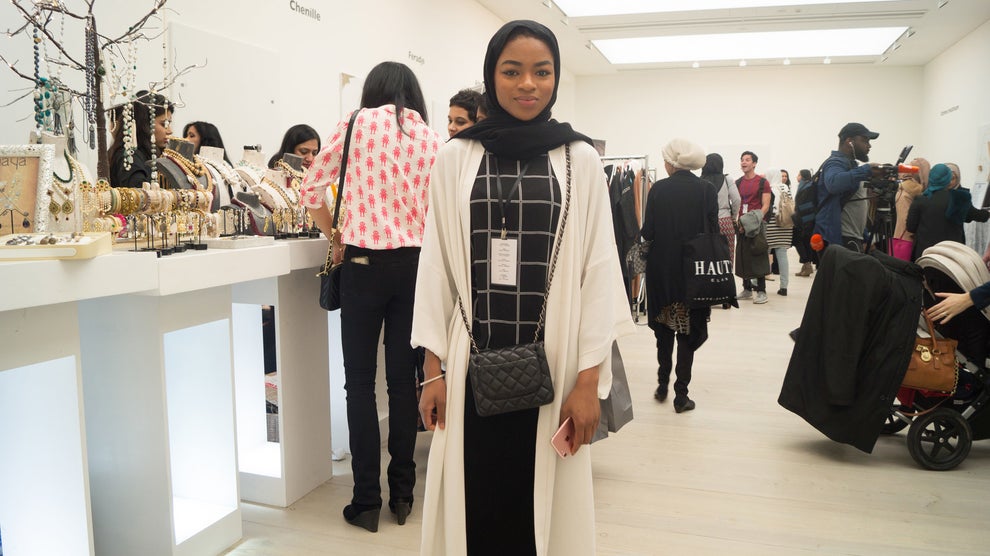 "I designed the outer coat for my line Larusha. My shirt is Boohoo, my shoes are Gucci. I have a love for abayas [outer coats] and am inspired by a lot of bloggers, and modest fashion is the happening thing now."
15. Nyla Ineza, 20, Malaysia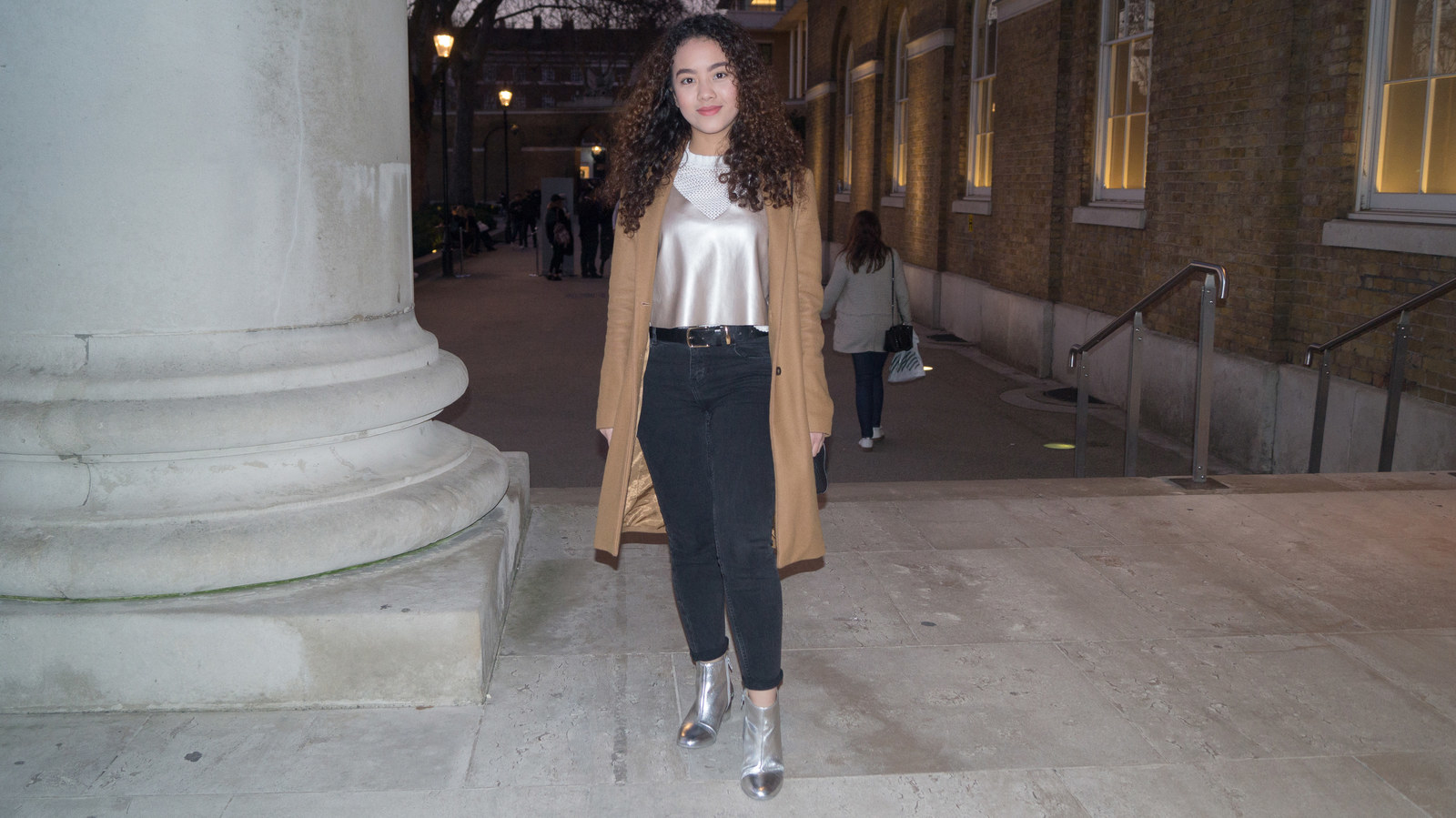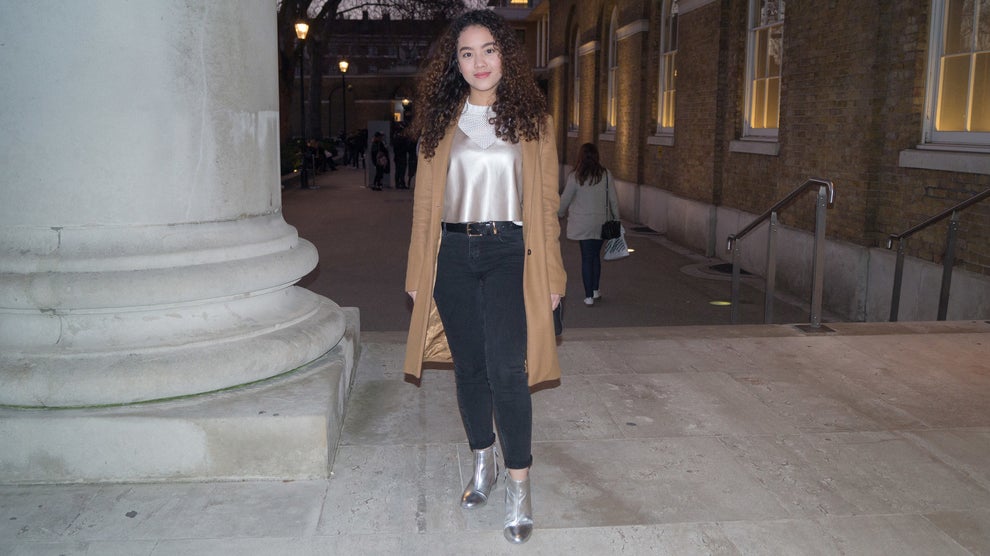 "I'm here because my brother's friend is a designer exhibiting here. It's nice to see the exposure. I think just keeping it simple and having one thing that pops is important. My jacket is stolen from my sister, silver Primark boots, and thrift store belt."