This is Zia Hussain Shah, 25, from Karachi in Pakistan. He is a Fulbright scholar at the University of Chicago.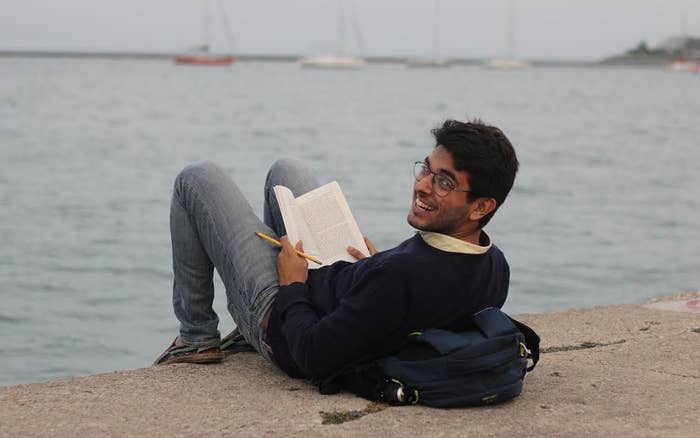 Studying divinity at a US university had been a high school dream for Shah, but the postgraduate student had his studies halted when he was returning to the US at the international airport in Karachi on 4 January – despite having the necessary documents.
"I went through all the clearances for a whole year," Shah said, speaking to BuzzFeed News on the phone from his family home in Karachi. "It's almost impossible to believe."
Shah said he only discovered that his entry back to the US had been blocked when he got to the airport. "We cannot let you go," Shah was told by border agents, who said they had received a confidential email instructing them not to let him pass.
The incident came at the beginning of the year, shortly before there was heightened attention on US president Donald Trump's proposed ban on anyone arriving from seven Muslim-majority countries — which did not include Pakistan. It is unclear why Shah's entry was refused. US Customs and Border Protection declined to comment to BuzzFeed News on his individual case.

The student had previously been on a US-government-sponsored undergraduate cultural exchange program. In 2014 Shah had been a cultural ambassador and took courses in Washington. Ravvish, a project in Pakistan he cofounded that focuses on teaching schoolchildren conflict resolution, is still showcased on the US State Department website.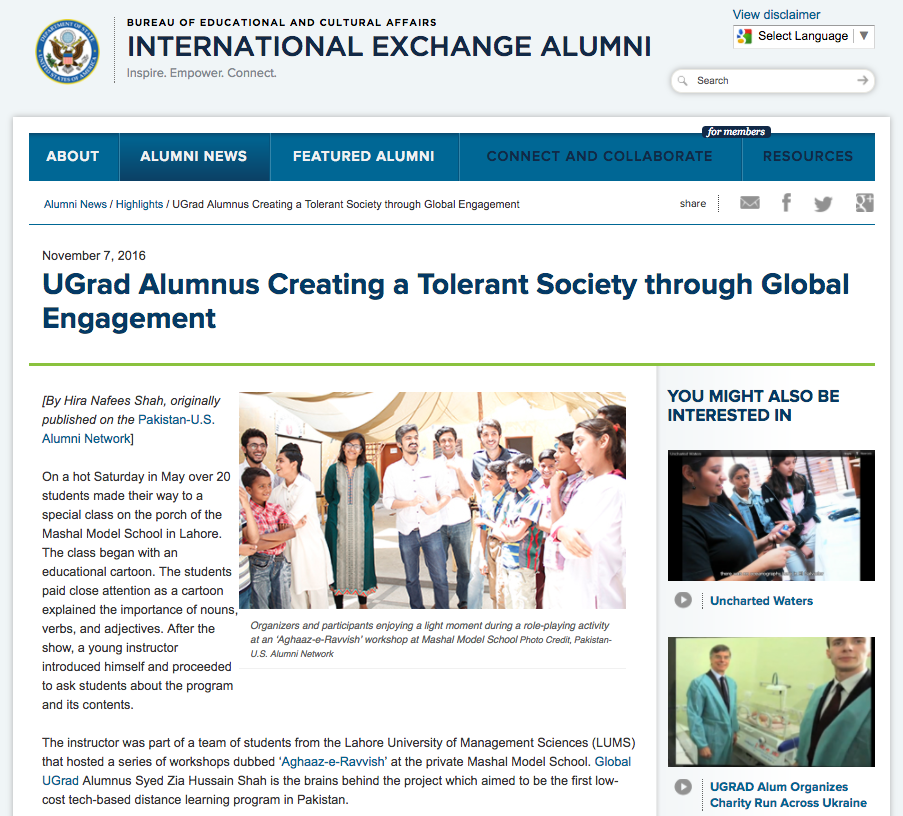 "I work for peace-building and empathy and this doesn't suit my profile in life to be stopped like this," he said.
"What I'm doing is challenging extremism, and I've been affected by what you're working against," he said, referring to terrorism. He lost a family member in an attack in 2010.
"It's something that needs to be voiced," Shah said, who has now missed a quarter of his academic year. "A lot of people are being stopped."
Shah started his postgraduate programme at the University of Chicago Divinity School in September 2016 with a focus on early Islamic mysticism, and was on a state-sponsored J1 visa, he said.

He first applied for the program in May 2015 and received an offer in October 2015, having to go through security clearances that enabled him to fly to the US a year later – securing a grant and expecting to finish his studies in 2018.
Yousef Casewit, an assistant professor of Qur'anic studies at the University of Chicago, told BuzzFeed News: "I had the pleasure of having him in my 'Introduction to the Quran' course last quarter and I was deeply impressed by his analytical, spoken, and written abilities. ... Zia Hussain is a gem. The irony of his being denied entry into the USA is flabbergasting."
In an email from the US Consulate General in Karachi BuzzFeed News has seen, Shah was told there had been no new information in February. "We recognise that individual applicants may experience inconvenience and hardship of their application takes longer to process that they expected," the email said.

After contacting the US embassy in Pakistan and his Fulbright advisers on the day he was denied entry, the Fulbright scholar said he was advised to reapply for a new visa, and had an interview at the embassy.
He said he would be issued a new visa by the embassy in four to five days, but is still awaiting a new visa for over 12 weeks – which means he has missed a quarter of his studies and fears he will have to drop out.
"I have a valid visa. It's a state-sponsored J1 visa for exchange students," Shah said, adding that the embassy stopped responding to his emails.

A letter from the University of Chicago to the Fulbright program officer in Pakistan confirms Shah was unable to re-enter the US at the beginning of the winter quarter 2017, and advised to take a leave of absence.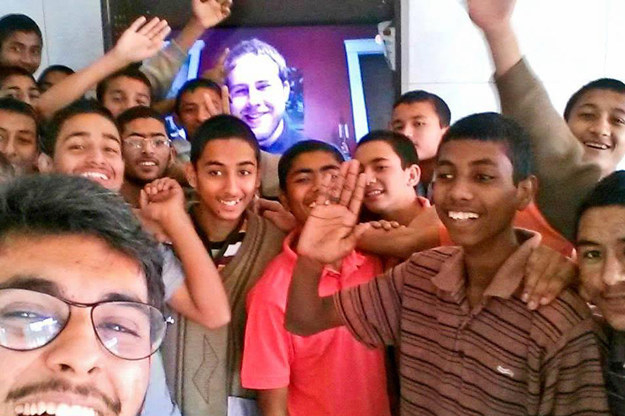 The university's spring quarter began on 27 March, which Shah also missed.
Of the 150 Pakistani Fulbright scholars, Shah says he is the only one reading divinity, and that there are very few options of academic study on Islam in his country.
As co-founder of Ravvish, a social enterprise for promoting religious-cultural tolerance and empathy among school students in Pakistan, he has conducted over 120 workshops on peace-building and conflict resolution in five cities.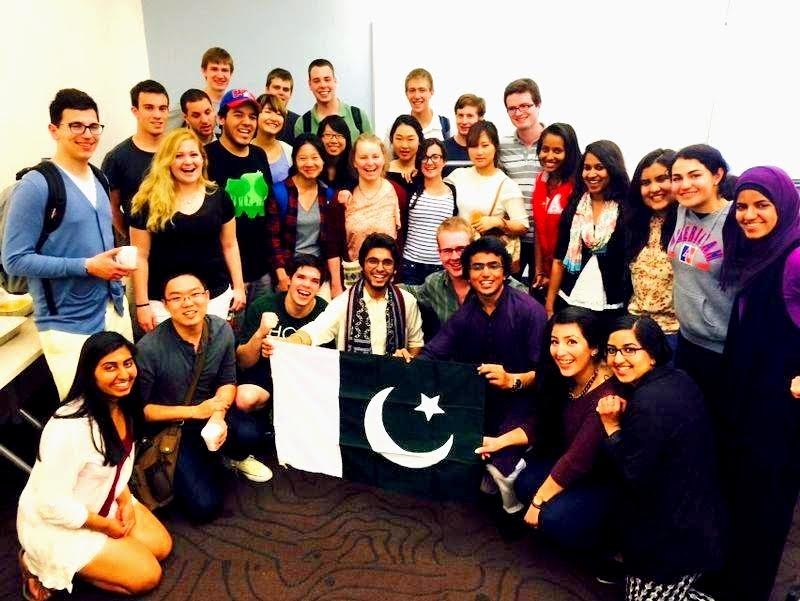 Shortly after Shah was refused entry, Trump signed an executive order enacting his ban on people from seven Muslim-majority countries entering the US from 27 January, to widespread criticism. It has subsequently been turned down by the courts twice – most recently in Hawaii.

Last month a British Muslim teacher from south Wales was denied entry to US on a school trip and was escorted from the aircraft by security personnel on a plane at Reykjavík, en route to New York.

A spokesperson for US Customs and Border Protection told BuzzFeed News: ""DHS Privacy Policy and privacy exemptions contained the Freedom of Information Act precludes U.S. Customs and Border Protection from providing specifics about an individual traveler."
They added: "Having a 'valid visa' does not guarantee a foreign national entry into the U.S. A valid visa allows a foreign national to come to an international U.S. airport and present themselves for inspection where a CBP officer will determine the traveler's admissibility.
"A traveler can be found inadmissible into the U.S. for various reasons and CBP officers are thoroughly trained on admissibility factors and the Immigration and Nationality Act which broadly governs the admissibility and inadmissibility of travelers into the United States."