This post has not been vetted or endorsed by BuzzFeed's editorial staff. BuzzFeed Community is a place where anyone can create a post or quiz.
Try making your own!
What It Feels Like To Watch Your Video Gain Popularity
I went to a couple Jason Mraz concerts this year after a long hiatus and loved every second of it. Thursday night, Jason said he should pay tribute to his musical theater roots since we were at the Pantages - one of LA's musical theater venues best known for touring productions. He said Carole King had a musical so he'd sing a song from her and asked if anyone in the audience knew the harmony to add to Raining Jane's harmonies. With the exception of one enthusiastic audience member, no one did. He asked someone from the wings to sing with him and Sara Bareilles pops out. The audience lost it. I was extremely excited to see two of my favorite performers together and decided to capture the moment. The next morning, the following happened.
Woke up the next day excited to see if anyone else looked at the video.
Got retweeted by one of the best teams in music, @MrazTeam.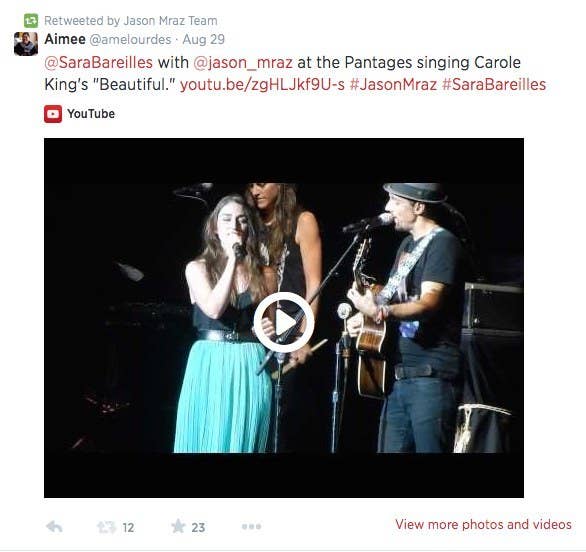 Was super happy they tweeted about it and wow! That got a lot of favorites.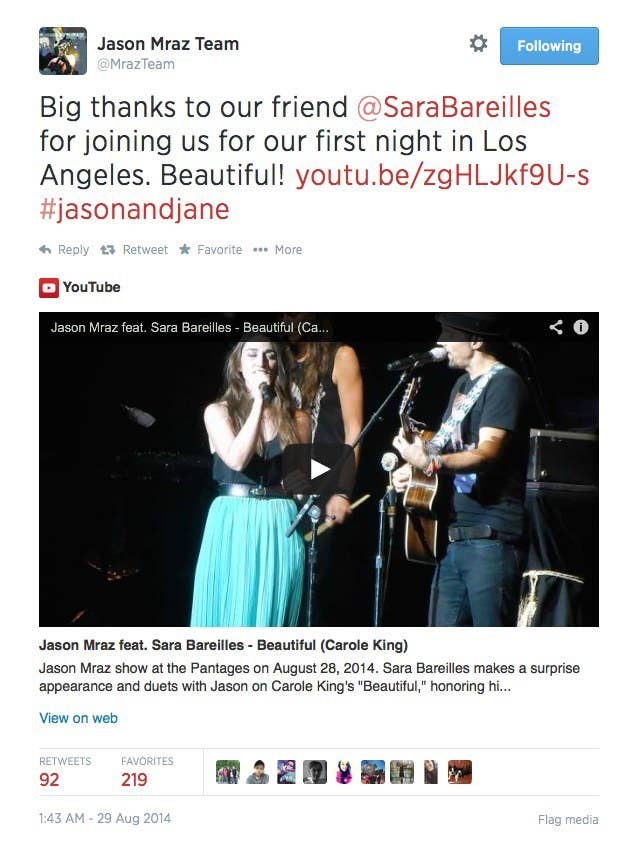 And then this happened.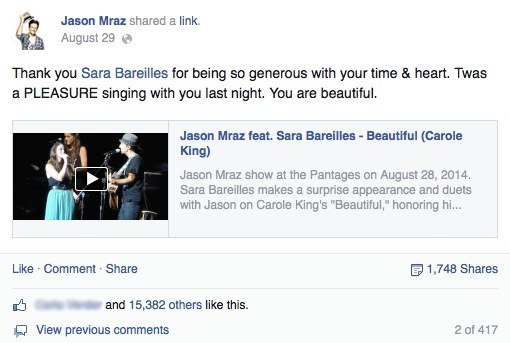 And this.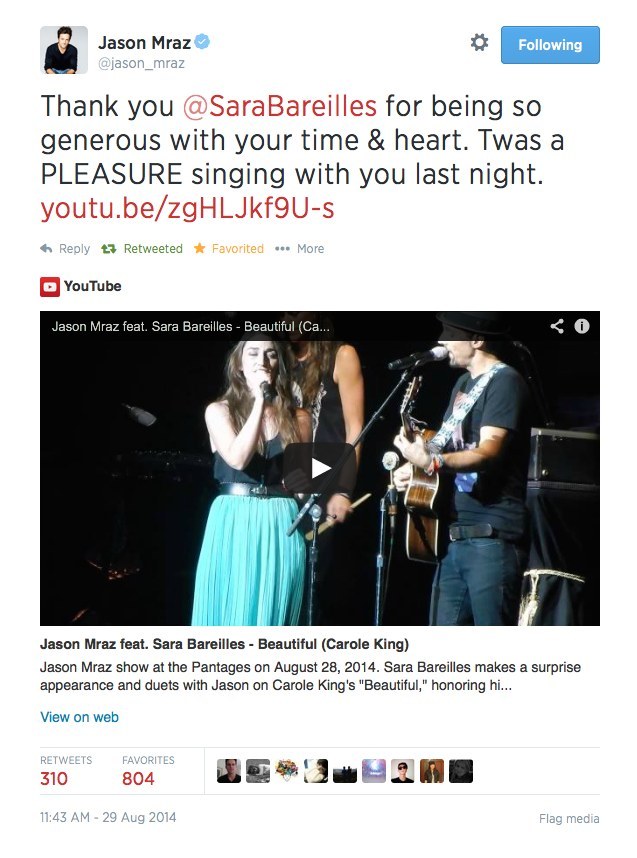 I was watching YouTube do this...
Meanwhile, I'm sitting in my office like...
And they're kind of looking at you...
Then I'm starting to think everyone's thinking this.
Because who even cares that I took the video?
But, you know what? This is still pretty amazing.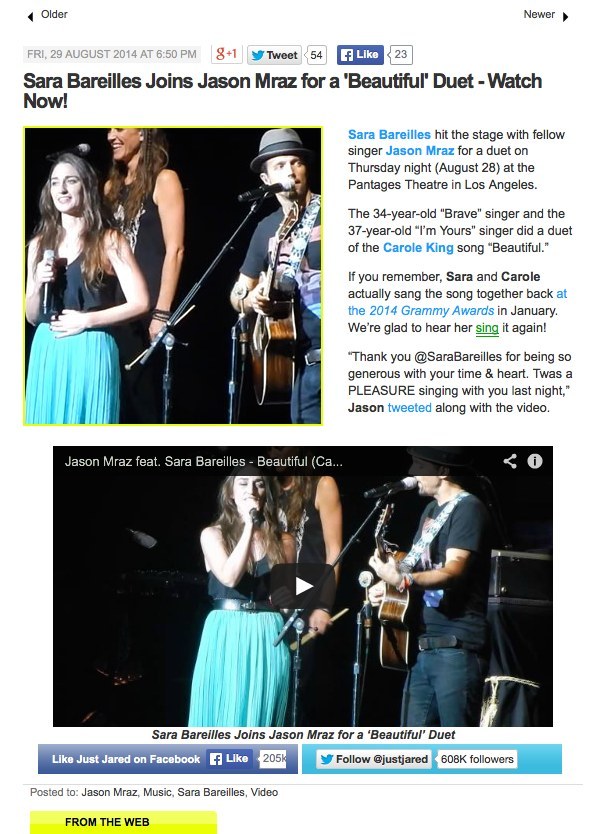 No, this is REALLY amazing.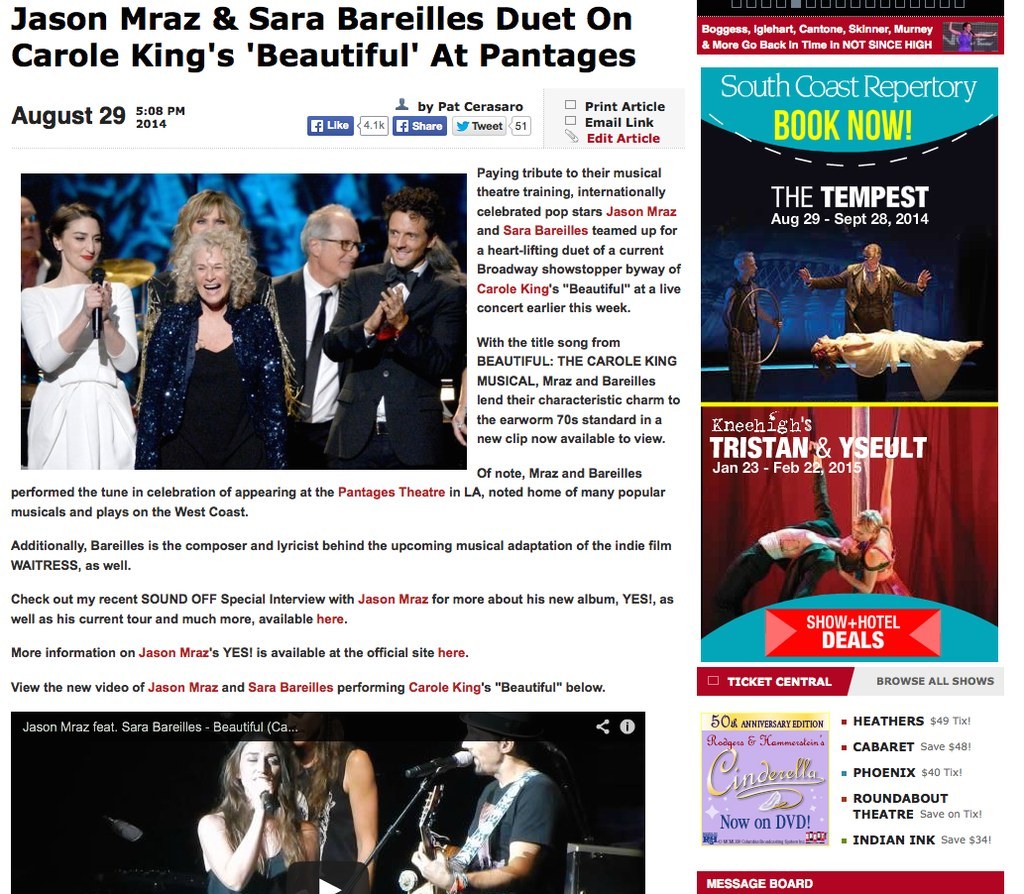 And in the end, I'm just like...
It was all pretty damn cool.