"I only went blind about two years ago", Edwards told BuzzFeed Life.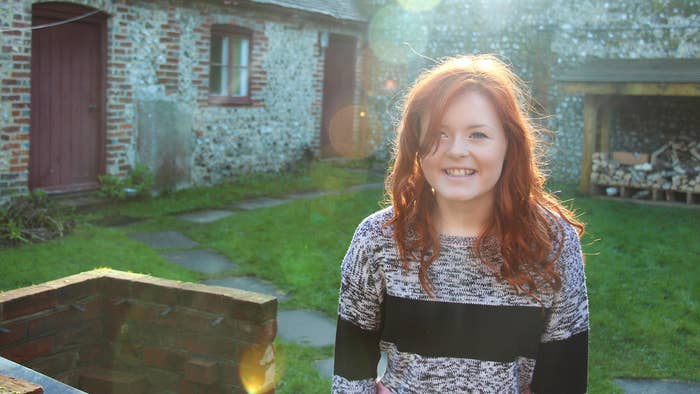 Her sister, Alice, worked with her to create a make-up routine that didn't require a mirror.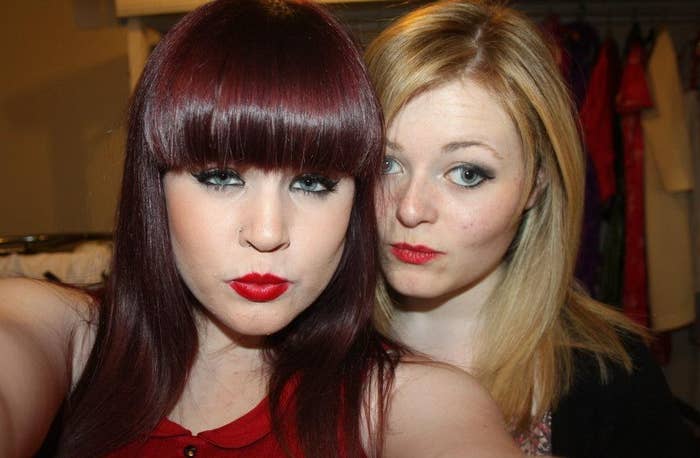 If you're wondering how she manages to keep her brows on point, here's the secret:
There are tips and tricks for doing your make-up when blind, she said.
The main thing? Invest in good brushes:
"I swear by Real Techniques. Purely because they're affordable, and the hair on the brushes is moveable. They move your blush around your face, which means you avoid harsh lines. Plus, their Beauty Blender sponge, I couldn't get up in the morning without it. I don't like brushes for your foundation because it won't move around your face – you need some moisture in there to get the sponge all around your face."
And get to know the products that work for you:
"With mascara I'd go for a smaller brush – you get so many smudges with the fat brush. Some brushes are just massive. The smallest mascara brush possible is best for being blind. It's easier to manoeuvre. The best one for that is L'Oreal Miss Manga.
"In terms of eyeshadow, the Naked palette is the best as there's not a lot of fallout. You don't have to worry about smudges, or product falling out onto the rest of your face. MUA eyeshadow is only £1 and is also really great – I use it every day.
"Another thing that I always use is Sleek's contour kit. I love it so much. I was quite daunted by it. I said to my sister, 'Are you sure?', but it's the next step in my make-up journey, if you like. I feel quite confident now in doing quite a dramatic contour."
Edwards' interest in make-up grew after losing her sight.
And she's excited to be a resource for people facing the same issues as her.