1.
Pret's latest experiment is called Good Evenings, and it serves a full dinner menu.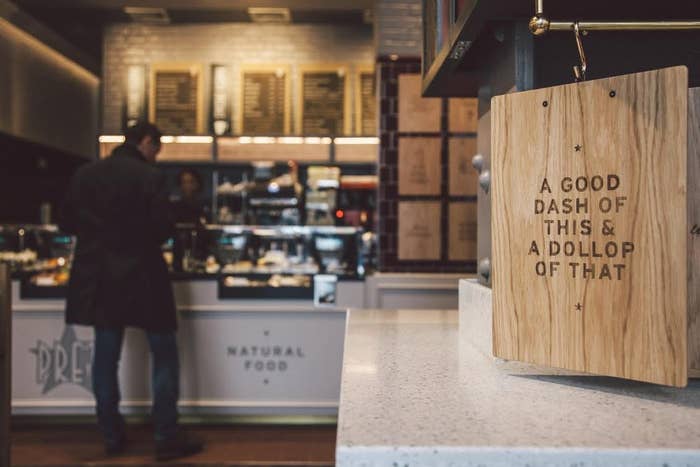 2.
Essentially, it's still Pret, but there are some restauranty touches after 6pm.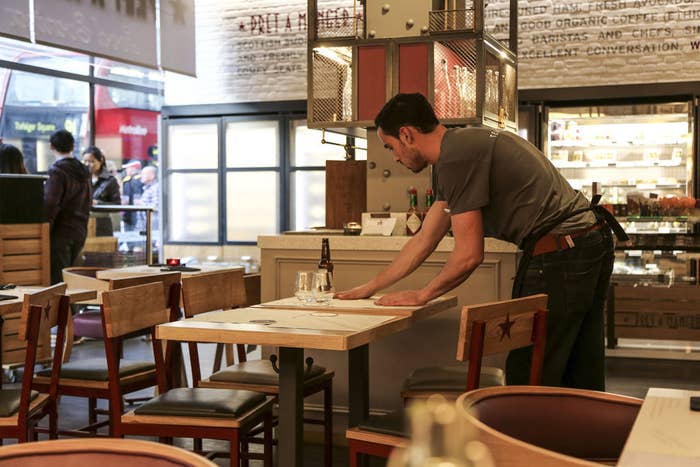 3.
The special evenings Pret is slightly tricky to find.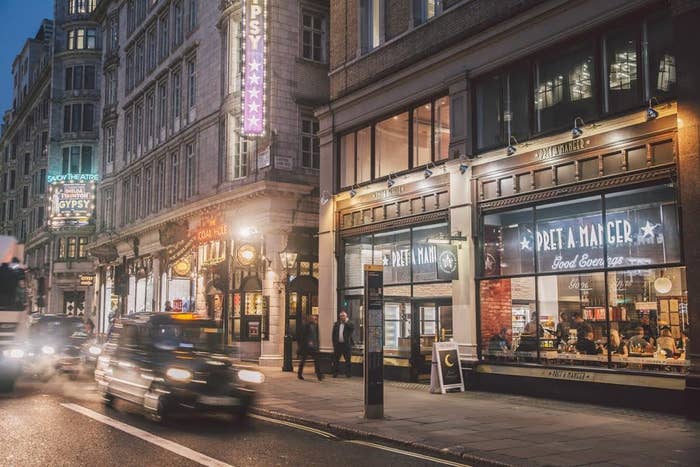 4.
It's not especially cheap.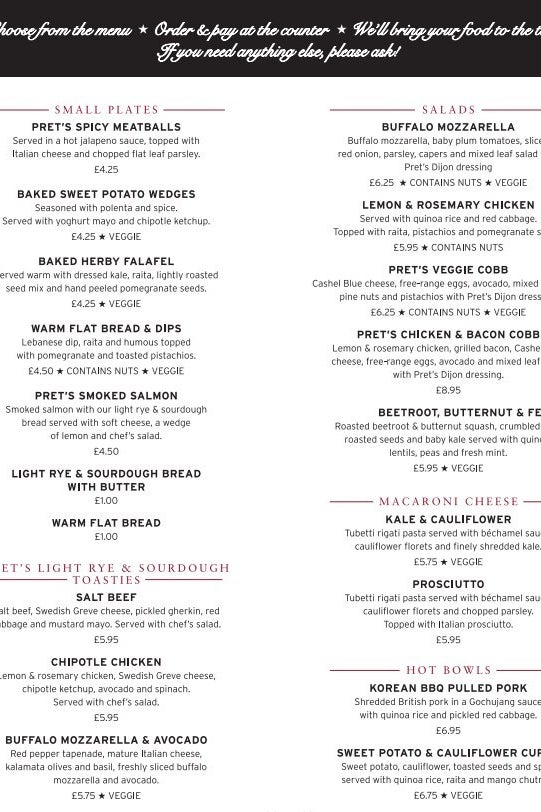 "Small plates" like smoked salmon and sourdough, or falafel, are around £4 each, while sandwiches are about £6 each. The most you'll pay for one dish is £6.75 for the sweet potato and cauliflower curry.
There are two types of white wine (a Touraine Sauvignon or a Pinot Blanc) and two types of red wine (a Pinot Noir or a Merlot), each coming in at £16 a bottle, or £3.95 a glass. If you want to splash out, a bottle of prosecco is £25.95.
The wine is affordable for a central London location. At a wine bar around the corner, a glass of "reliable" house wine is £4.75, and a bottle is £19.
5.
There are regular Pret items on the menu, just served in nicer containers.
6.
But there are also special evening-only dishes, like sweet potato wedges.
7.
The staff are all pretty pumped about the concept.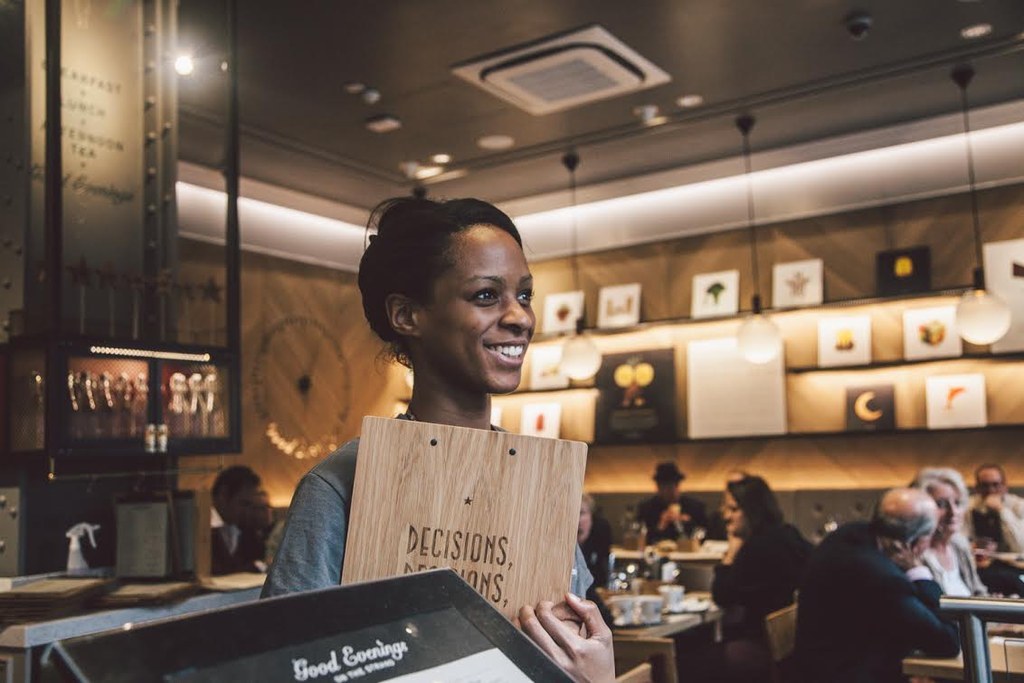 8.
You pay at the till, and are given a marker to bring back to your table.
9.
They make an effort with the presentation.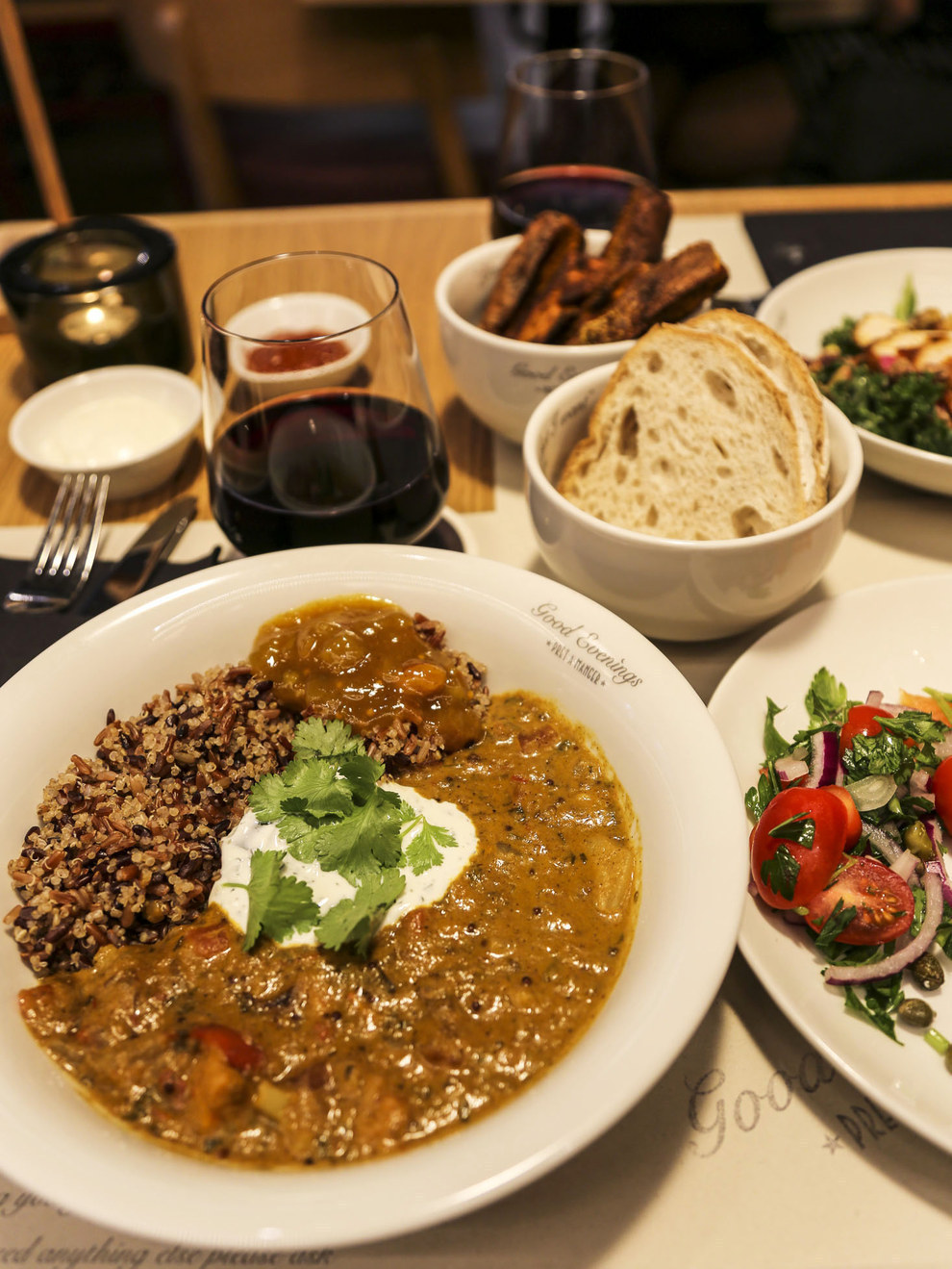 10.
In fact, they made an effort with the design in general.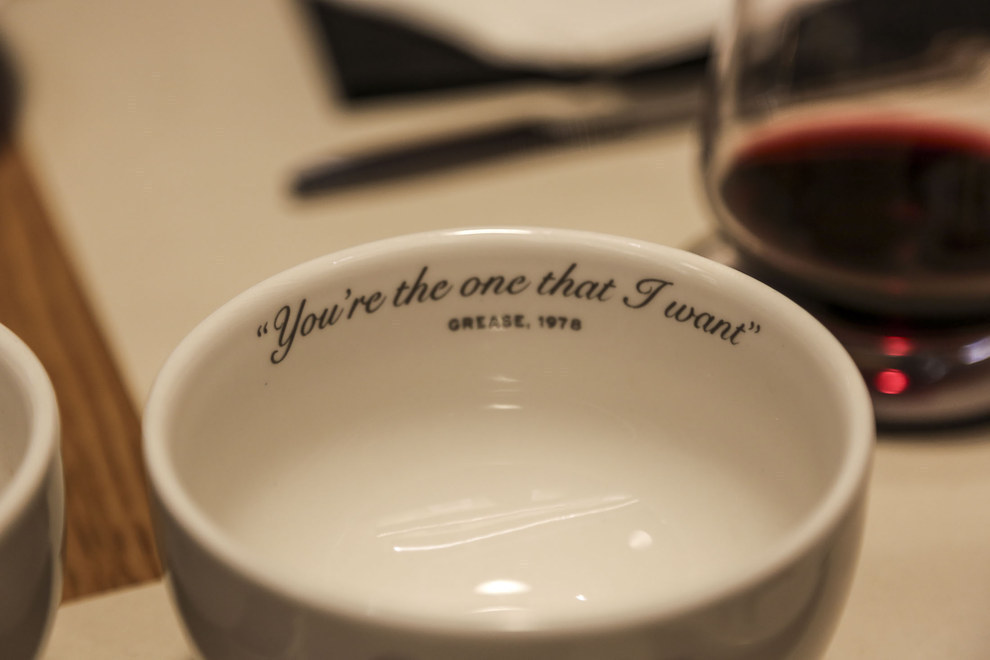 11.
The sweet potato wedges have been the most popular item on the menu so far.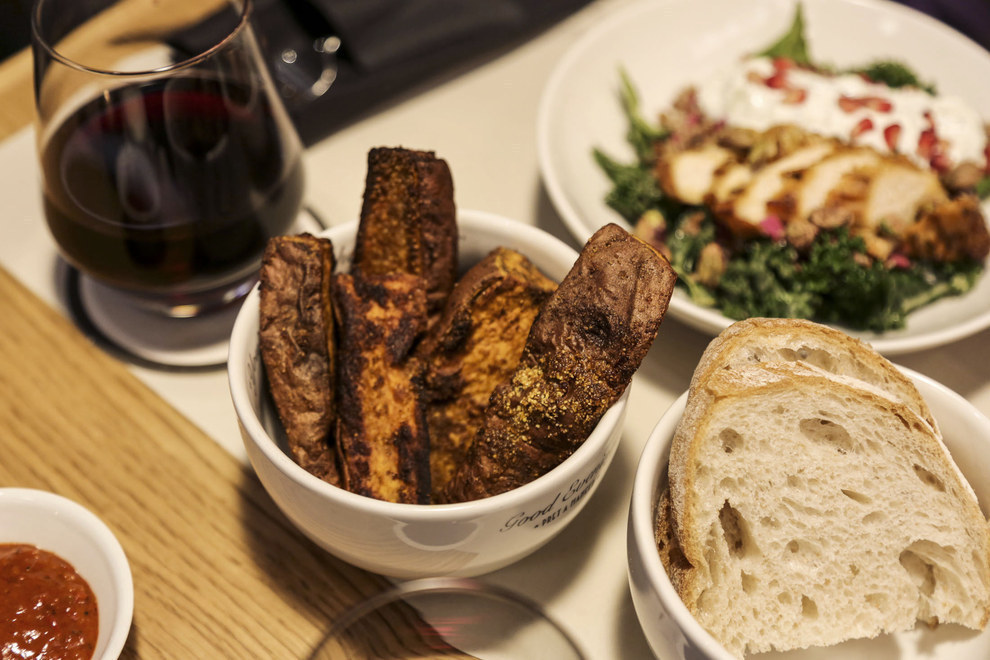 12.
There are only two puddings on the menu.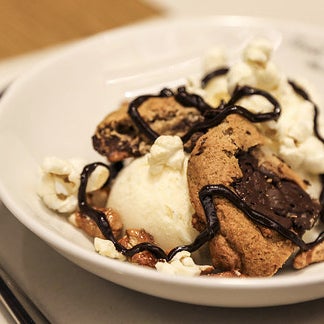 They're definitely for those with a sweet tooth. The Cookies and Cream (left) has got vanilla ice-cream, honey roasted cashews, sweet and salt popcorn, chocolate chunk cookie, Belgian chocolate sauce, and whipped cream. The brownie (right) is served warm with vanilla ice-cream and Belgian chocolate sauce.
Alice adds, "Our Brownie bar has become quite iconic amongst our daytime customers, and is being served warm with ice cream and a Belgian chocolate sauce in the evenings now too!"
13.
The portions aren't especially large.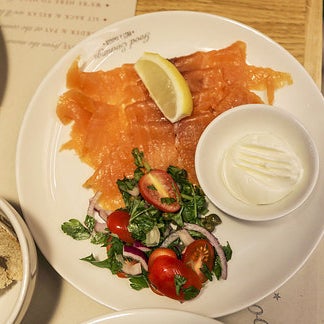 Between the two of us, we order smoked salmon and sourdough (left), lemon and rosemary chicken (right), cauliflower and sweet potato curry, and sweet potato wedges. The meal comes to £37, including a glass of wine each. We still had plenty of room for a pudding each, and were maybe even a bit peckish afterwards.
The salmon is our favourite – though it could be a bit smokier, it's fresh and yielding. The pistachios and pomegranate seeds on the lemon and rosemary chicken salad are appreciated, but it's just not big enough to have for your dinner.
14.
The crowd is pretty mixed.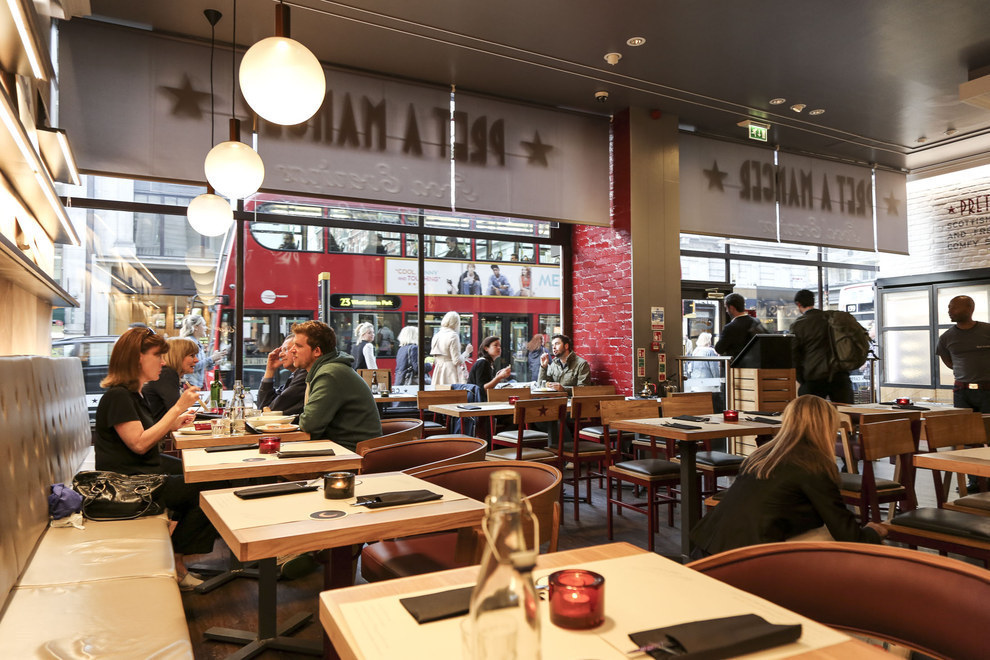 15.
There are no plans to open other branches.