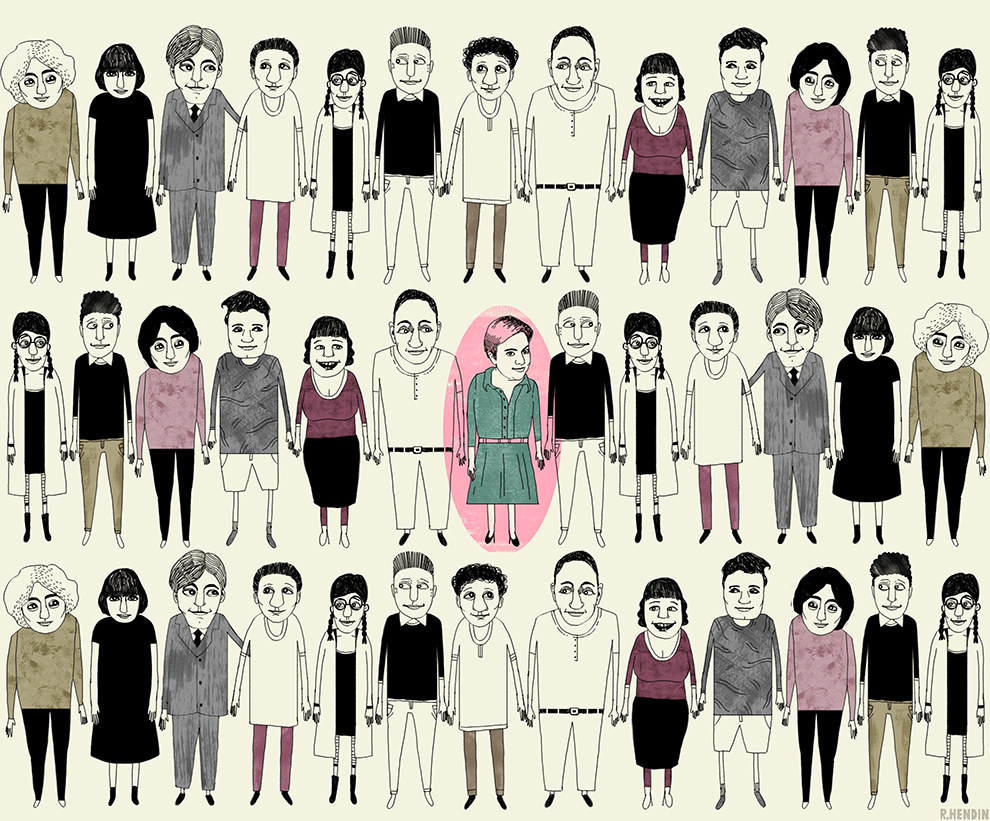 If my family were a startup we would be considered very successful.
And I don't know what our company would be producing, but we'd have options. There are psychiatrists, musicians, students, bankers, architects, professional athletes, and even people working in actual startups. Between us, we speak five languages, maybe even six.
There are three ways I usually tell people about my family:
* I just don't mention it. "You're Irish", a person will remark. "Do you have a big family?" Not really, I will reply. Both my parents come from big families, but I only have two brothers.
* I ease them in gently. "You're Irish," a person will say (maybe after the initial dance of how to say or spell my name). "Do you have a big family?" Not really, I will respond. A pause. I've only got two brothers. Well, that's not really true... I will continue. I have about 30 cousins. "Thirteen?" they'll ask. No, about 30.
* I get fed up and blurt the whole thing out. "You're Irish", a person will begin. "Do you have a big fa–" Yes. There are about 57 people in my immediate family. My nuclear family is five people (5) + 17 aunts and uncles (including in law) + 26 cousins + 9 first cousins once removed. I think. I had to actually open an Excel spreadsheet while writing this to check.
"About 30" cousins is quite a lot, I know.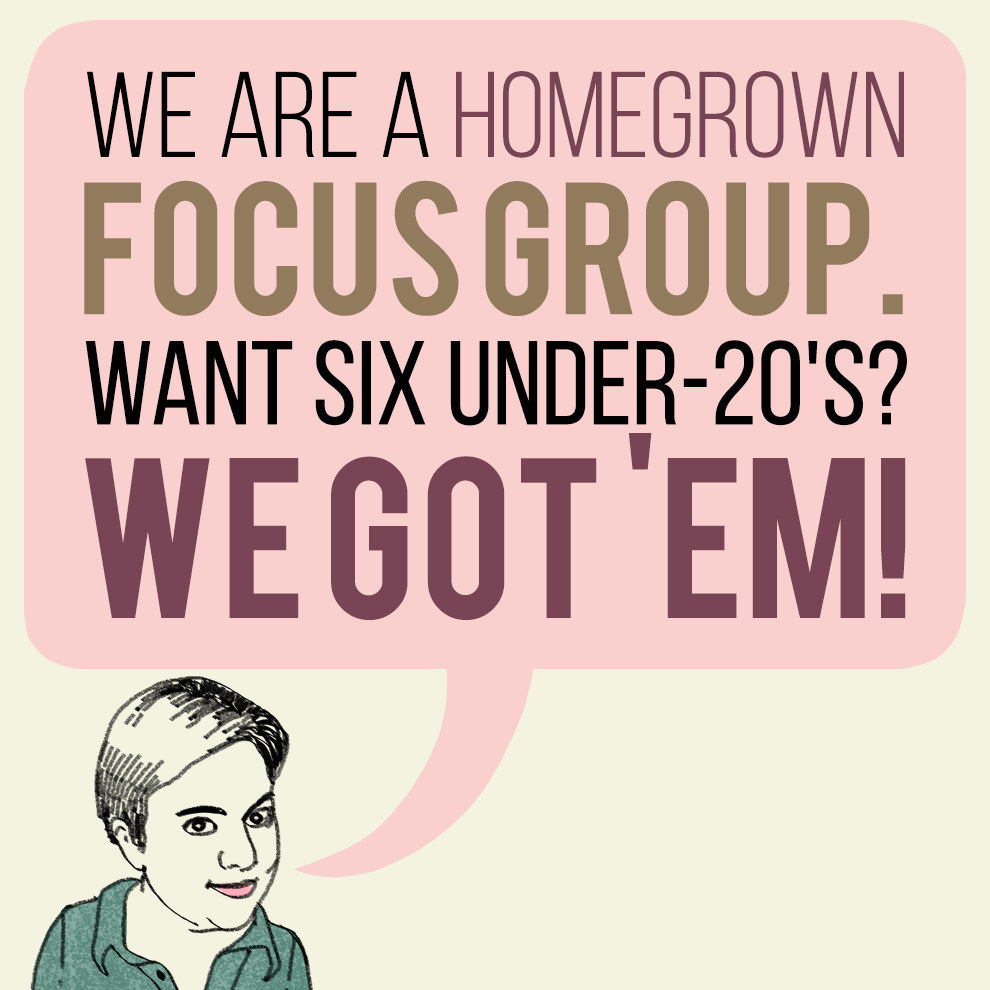 We range in age from 8 to thirtysomething, meaning that I am part of the first wave of cousins on my dad's side, and the second wave on my mum's. We are a homegrown focus group. Want six under-20s? We got 'em! Need parents with toddlers? Sure thing! Looking for twins? We've got two sets!
Of those 26 first cousins, 15 are women. This abundance of female relatives meant that even though I only have two brothers (only one until I was 10), I had endless sister subsitutes, which was important in the '90s. Because '90s TV and film was weirdly preoccupied with finding secret sisters. From The Parent Trap to Sister, Sister, my head was filled with thoughts of shared wardrobes, secret languages, and complicated handshakes.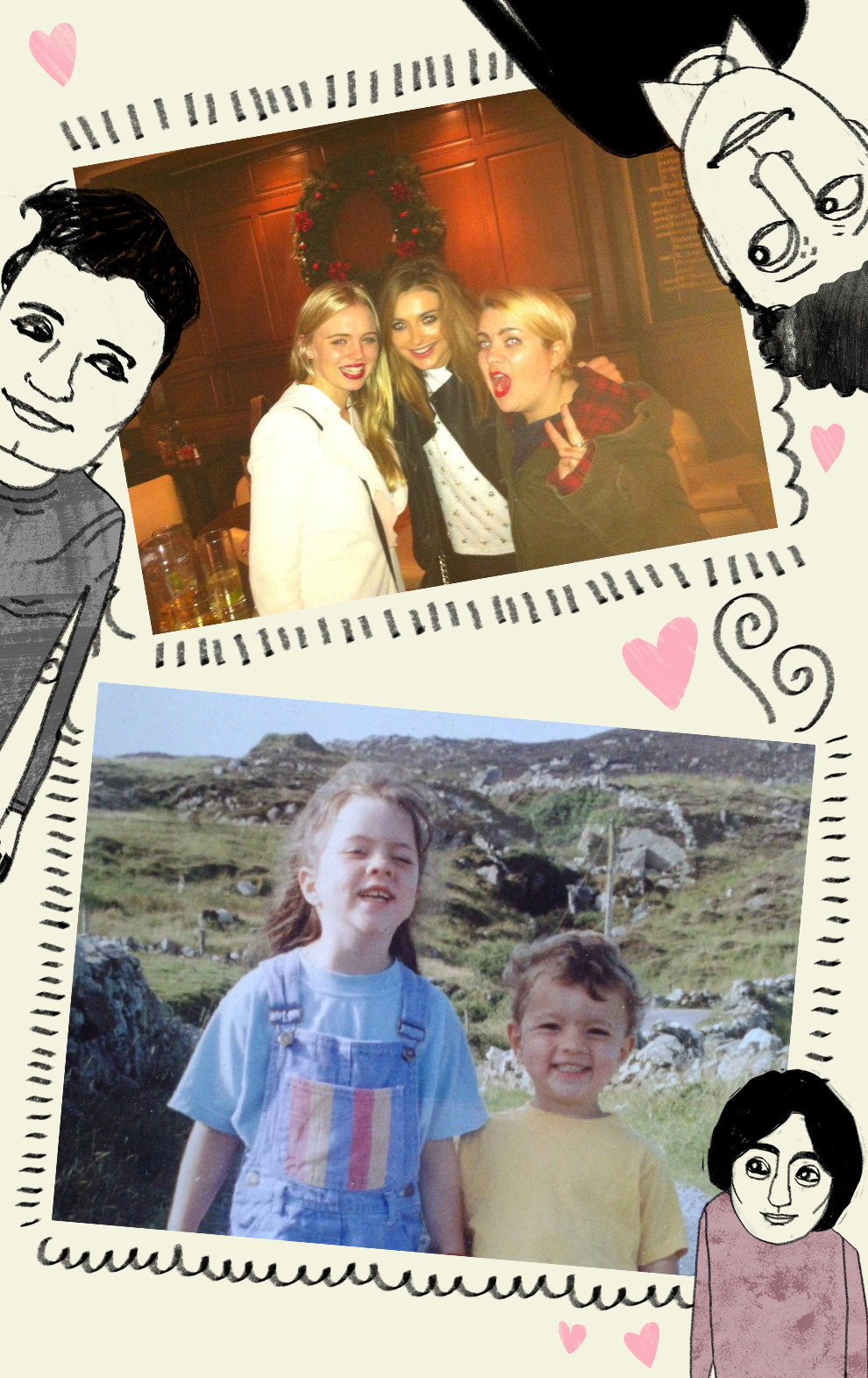 This sister longing all came to a head during one glorious week when I was 8. One set of cousins on my dad's side – the Bradys – consisted of three sisters at the time (later increasing to six sisters), close in age to my brother and me. Their (classical musician) parents were off on tour – or maybe a holiday with a concert in the middle? I don't remember. And it was decided that the Malones would move into the Bradys' house to mind the girls for the week. The Bradys were mystical beings in our eyes. They drink Ribena neat! (we whispered). Úna once ate a whole bowl of ketchup! (we grimaced). For us Malones, who weren't even allowed to have Sunny Delight in the house, this was all terribly illicit.
I could not have been more excited. Ready-made sisters. At school at the time I had been shunned by some friends for some mild lunchtime infraction, so these prefab gal pals were all my dreams come true. We shared clothes! Well, kind of! We watched TV together! There were nightly fights about who got to share my bedroom! At home I had bunk beds with my younger brother, and wielded power over the light switch. In this new setup, I couldn't be the babyish one to break first – especially when I was sharing with Martha, the eldest and ruler of the roost. She could not have been a more perfect teenager. She had a Puma King tracksuit (I desired it), she only ate apples, and she had been to loads of pre-teen discos (I feared them). It was a marvellous week.
As an older teen, I turned my attentions to Úna, the closest to me in age, who I decided would be my best cousin friend. I arranged for us to go into town for lunch and then to a museum (why I was acting like a retiree at 14 I do not know, although now, at 29, I still think that this plan is a nice way to spend the afternoon). We met at the Häagen-Dazs Cafe (the glamour) and had an awkward ice cream sundae, both searching desperately for something we had in common outside of our families.
My older cousins on my mum's side were foreign to me, sometimes literally: Olwyn living in Spain, Ronan in Australia, Nick and Miriam in London, and more stretched out across Ireland. Rowan (sporadically our babysitter) and his older sister Jeanne (she had a secret tattoo!) seemed so endlessly cool. The age gap feels less significant now that we all see each other for dinner and drinks so regularly. When I was 10, sitting shyly on the sofa, that would have seemed like the world's most terrifying prospect.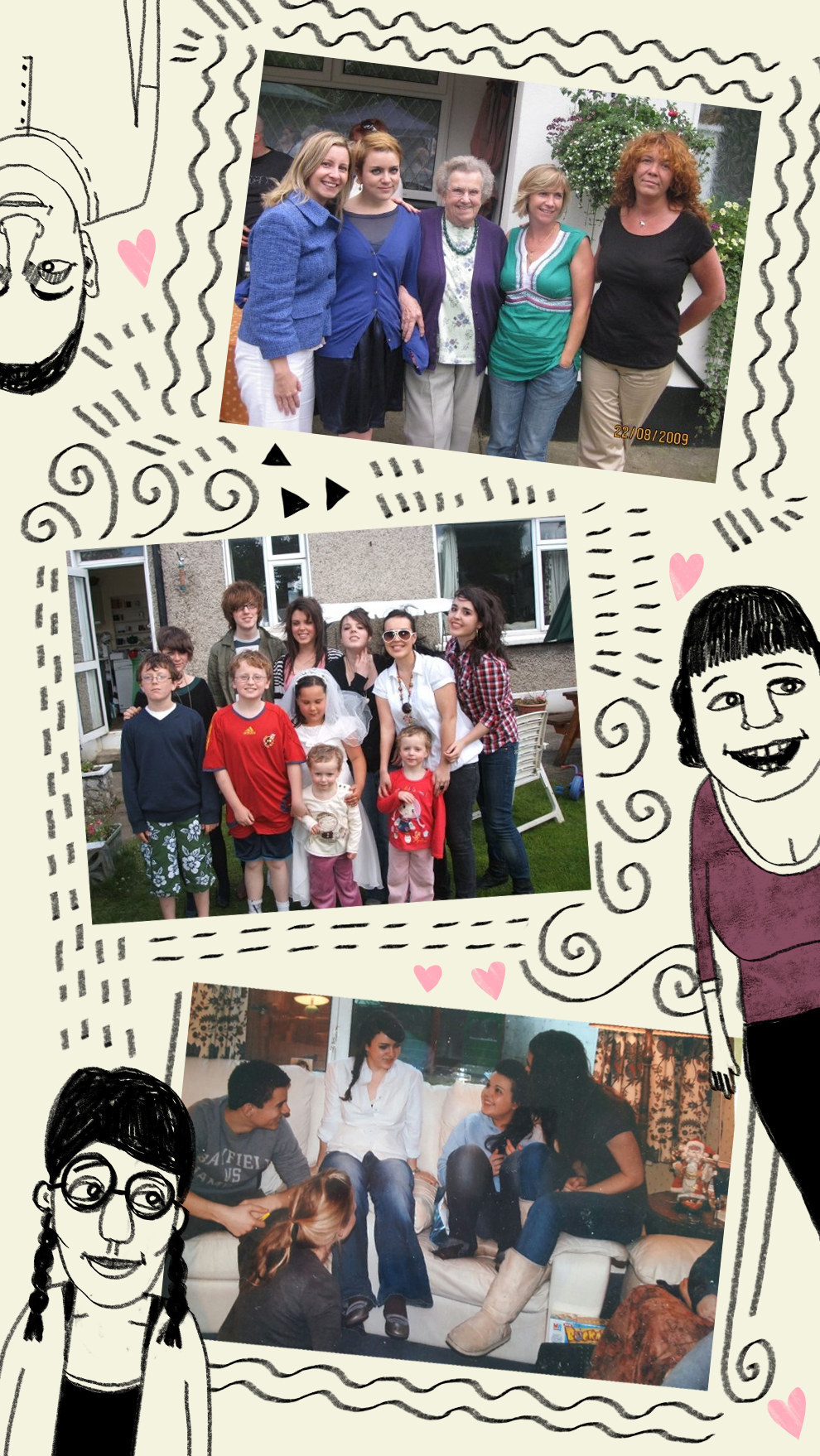 Meanwhile, my other Malone cousins were spread out across the globe. Meabh and Éanna lived in the deepest countryside, Richard lived in London, and Art and Hanna lived in America for a long time, moving from Chicago to New York, before circling back to Dublin. I found this, as I did most things at the time, intensely glamorous.
Years later, when I was 19 and she was 16, I tutored Hanna in French and Irish Gaelic for almost two years, chatting through French verbs and learning about her day in stilted Irish. "You, fought with a...snail? Crab? Friend, your friend!" Between conjugating verbs, I imparted knowledge I had gained at university. "Never go to a warehouse party," I advised, "unless you explicitly know where the toilet is. There will probably be no toilet."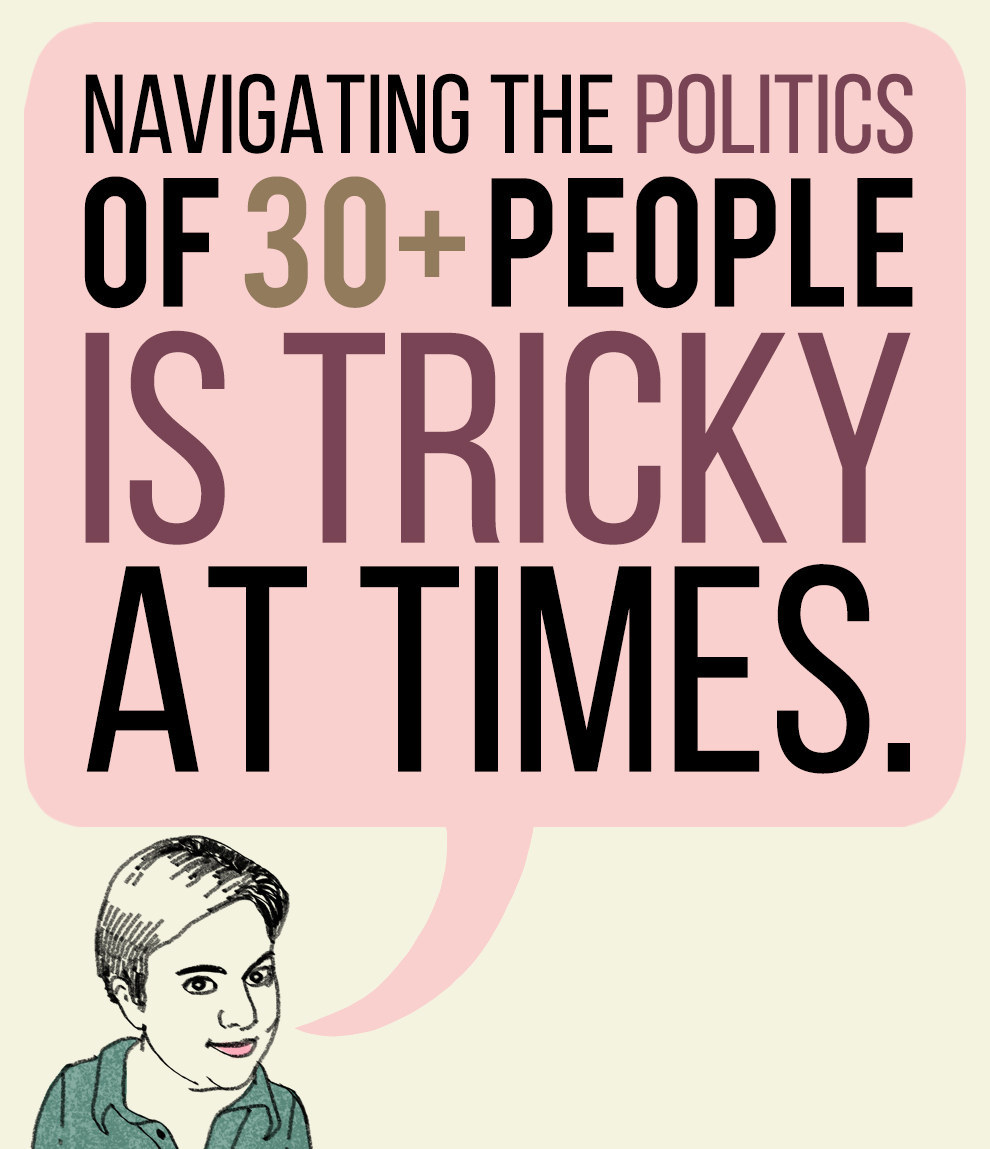 Navigating the politics of 30-plus people is tricky at times. You try to remember which cousin's currently heartbroken, and which cousin has secretly taken up smoking again, all while trying to figure out which twin is which. Social media helps, of course. I Facebook my older cousins, typing across the gulf to Nick in Dubai. And I scroll through my younger cousin Siobhán's photos endlessly on Instagram, liking with no shame. "Looks fun, Shivvy!" I type, choosing my emojis with care.
And yeah, at times, being swamped by my own genes gets overwhelming. Sure, I'm fluent in French, but Beléne and Paola are trilingual. So far I have failed my driving test twice. Anna, Úna, and Martha passed first time. At 29, I'm still renting. Miriam, of course, bought her house before she was 25. But the reverse is true as well. When I was having trouble with a landlord, Miriam and her property company knew who to call. When I was stuck for work, Martha helped me out with a promotions job (selling cheese, so glam!). And when I started taking antidepressants, I wasn't afraid, as Jeanne is a proud mental health advocate.
After trying so hard in my youth to fit in, I've finally relaxed into my giant family. Being around my cousins now is like lounging on the sofa, rather than perching on a hard chair. My family might be sprawling, like a city, but it's also warm and welcoming, exactly like home.
CORRECTION
I have nine first cousins once removed. I previously said that I have nine second cousins. I have no idea how many second cousins I have.