This is the South Zesty Veggie pizza from Domino's India. You can go one step further and customise the pizza with extra toppings, if you want. The pizza is "based on an internal research into the lifestyle and food choices of consumers", reports the Hindu Business Line. It will be available in Karnataka, Kerala, Andhra Pradesh, and Tamil Nadu.
Reactions have been...mixed.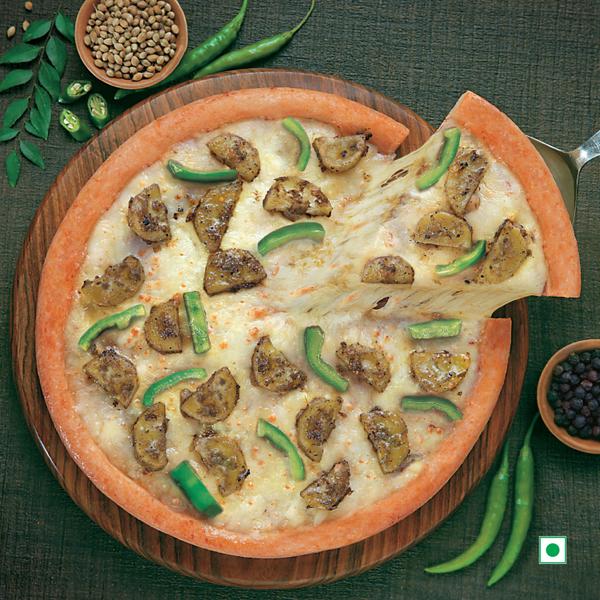 A Domino's worker in Chennai told the Wall Street Journal: "People are still warming up to the idea." The paper added: "His outlet, he says, sells just a couple a day."
Spicy banana pizza y/n?