UKIP Scotland launched its general election campaign in Glasgow on Saturday, where the party revealed it will put forward at least 40 Scottish candidates.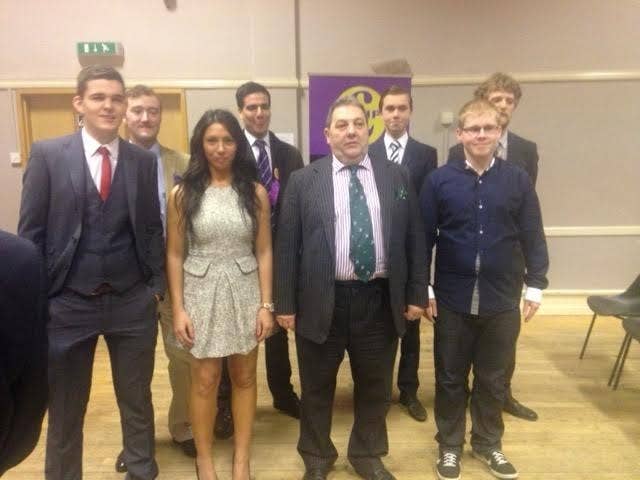 The campaign launch was skimpy on new policies – except for one about coal – with the party instead using the event to reveal the list of candidates who will be standing throughout Scotland.
The list included outspoken MEP David Coburn – who previously said people who support same-sex marriage are "equality Nazis" – and Arthur Misty Thackeray who has been linked with the English Defence League.
Coburn will stand in the Falkirk constituency. He told BuzzFeed News he is confident of becoming Scotland's first UKIP MP, and dismissed his competition.
"None of the other parties have put anyone decent up at all – I'm the biggest beast in the field," boasted the MEP.
He said he would be disappointed if UKIP didn't win a Scottish seat, that Scottish people are turning to UKIP "in droves", and that the party is hoping to find more candidates so the party can stand in every single Scottish constituency.
Arthur Misty Thackeray, UKIP Scotland chairman and Glasgow East candidate, was slightly more humble about his chances in the election.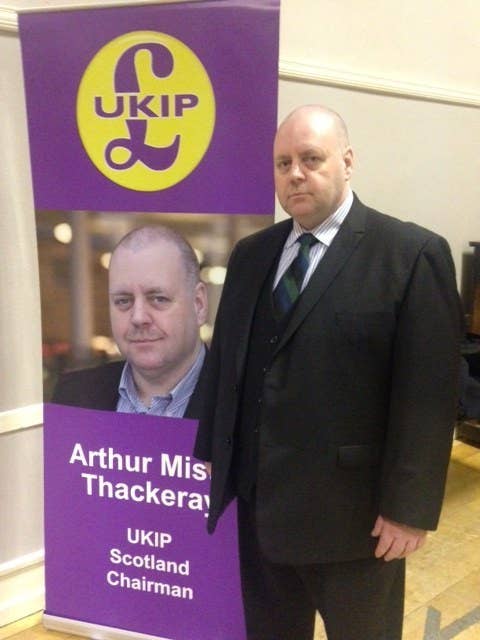 The senior UKIP aide said he was "looking for third" in the contest, but that it's possible he could pull off an upset against Glasgow East's incumbent MP Margaret Curran.
He claimed there has been a "groundswell of opinion" against the Labour MP in the constituency due to local gossip of "dodgy land deals".
"Far be it from me to say there's anything in it, but there's a bit of a whiff," he said.
Thackeray also dismissed his SNP opponent in the election, Natalie McGarry, despite one recent poll suggesting she is due to win the seat.
He said the selection of McGarry – a prominent Yes campaigner and co-founder of Women For Independence – was an example of "image over ability" and a cynical attempt to "increase the female quota" of SNP candidates.
The big attraction of the day was a promised video link-up with UKIP leader Nigel Farage, but audience excitement was dashed by faulty technology.
The link-up cut out during Farage's speech, and a panicked UKIP staff member was overheard saying: "We can't hook up the sound system to the laptop."
Instead, the moment of the day belonged to NHS nurse Emily Santos, 26, who was announced as the UKIP candidate who will lead the high-profile fight against former SNP leader Alex Salmond in the Gordon constituency.
However, Santos appeared to have quite a lot to learn before she can pose any threat to political heavyweight Salmond.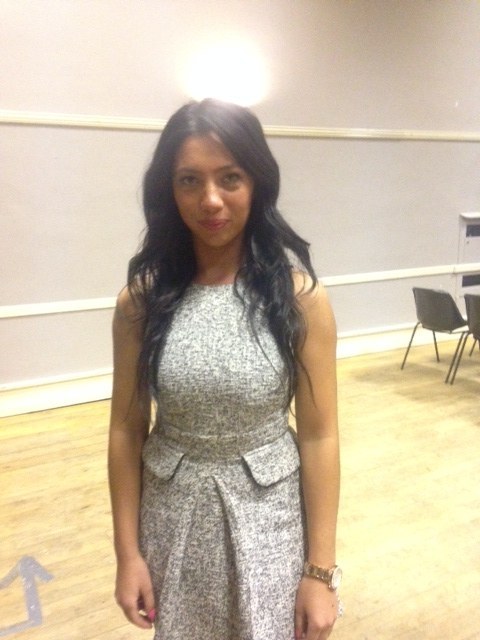 She seemed nervous in the presence of the media, was chaperoned at all times by a UKIP spin doctor, and was unable to answer a question about UKIP's ambitions in the Gordon constituency.
After failing to answer the question, Santos was prompted by the spin doctor who told her: "Words – use your words."
"I don't know," she responded.
Finally, Annie Murray, 77, will be a UKIP candidate – but she's unsure exactly where she'll be standing.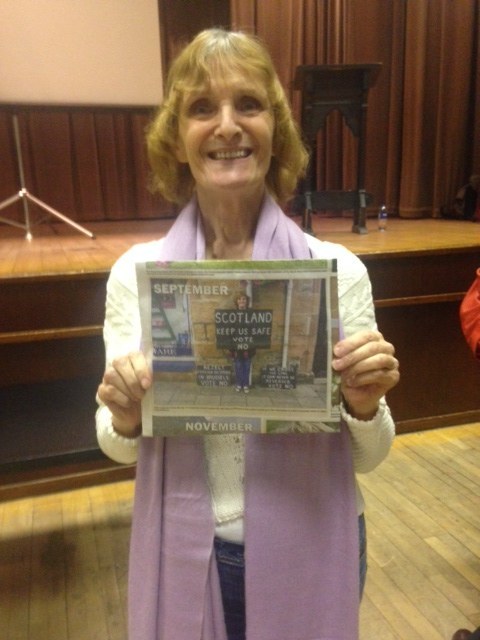 She previously stood for UKIP in local council elections in the Highlands, but finished last out of a field of 7 candidates – gaining just 75 first preference votes out of 2999 cast.
"They've only just asked me to stand in the May election," she said. "I don't know where I'm standing, I think it could be Sutherland."
After finding out her picture would be featured on the internet, Murray thanked Buzzfeed News: "God bless you, everyday of your life and all who sail in you."