Kezia Dugdale may be deputy leader of Scottish Labour but the MSP has found this is no escape from her embarrassing Dad.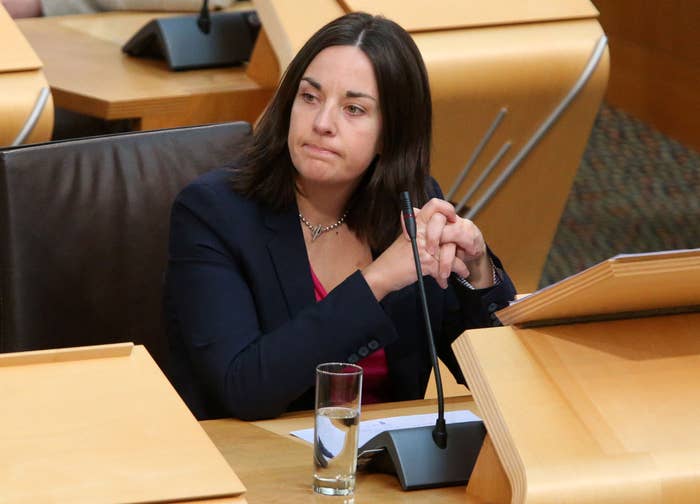 It all started when Kezia tweeted a link to a leaked memo regarding SNP leader Nicola Sturgeon on Friday night.
Online supporters of Scottish independence were were furious, including a certain 'Jeff Dugdale' who replied to say Kezia should "check facts before opening mouth".
Which is strange, because on closer inspection it turns out Jeff Dugdale is actually Kezia's father.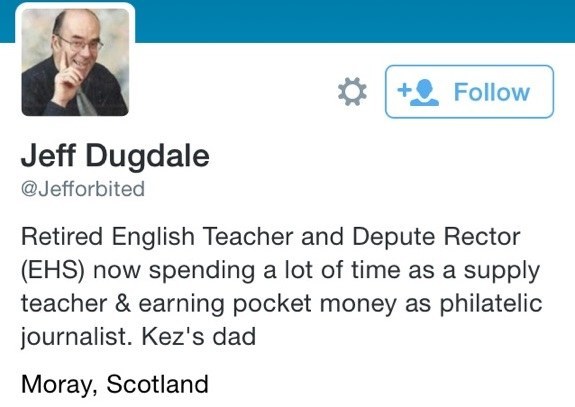 SNP supporters gleefully retweeted Jeff's not-exactly-helpful message to his daughter and some of his older tweets.
In one he attacked Scottish Labour for even promoting the Sturgeon leak story, saying "shame on you".
He doesn't seem impressed with Scottish Labour's election campaign so far.
Recently Scottish Labour proposed lifting the ban on buying alcohol in Scottish football grounds. Jeff wasn't impressed with that policy either.
Jeff also attacked Scottish Labour leader Jim Murphy, aka Kezia's boss.
And while the UK gazed at the solar eclipse last month Jeff was dreaming of a political one of his daughter's party on 7 May.
As news of Jeff Dugdale's tweet to daughter Kezia spread throughout Scottish politics his exploits became legendary. He even trended in Scotland's biggest city.
Jeff became a hero to online SNP supporters.
Scottish Sci-Fi author Julie Bertagna declared that Jeff won #FrenchGate.
But while Jeff is no fan of Scottish Labour he is proud of his daughter's achievements in politics:
Just remember that matter how high you climb in your career, your Dad will be there to bring you back down.